Disney's Riviera Resort is a deluxe level hotel that is intended to celebrate Walt Disney's love of Europe.  Riviera Resort is also a Disney Vacation Club (DVC) resort, where you'll find many room options focused on more extended stays, bigger groups, and the conveniences of home.  Here in our Disney's Riviera Resort review, we'll cover our experience staying at the resort while focusing on the theming, décor, transportation and more.  We'll even weigh in on if it is worth the price.
When we first heard of Disney's Riviera Resort, we thought that this might be a more adult-themed resort.  After all, how many kids are really trouncing around the French or Italian Riviera?  While I believe that theme is largely what we got, I will tell you now that Anna and Elsa both loved this resort.  In fact, Elsa wants to know when we are going to buy into DVC and make Disney's Riviera Resort our home resort.  We'll have to check the math on that, but my guess is there is a more cost-effective way to do it.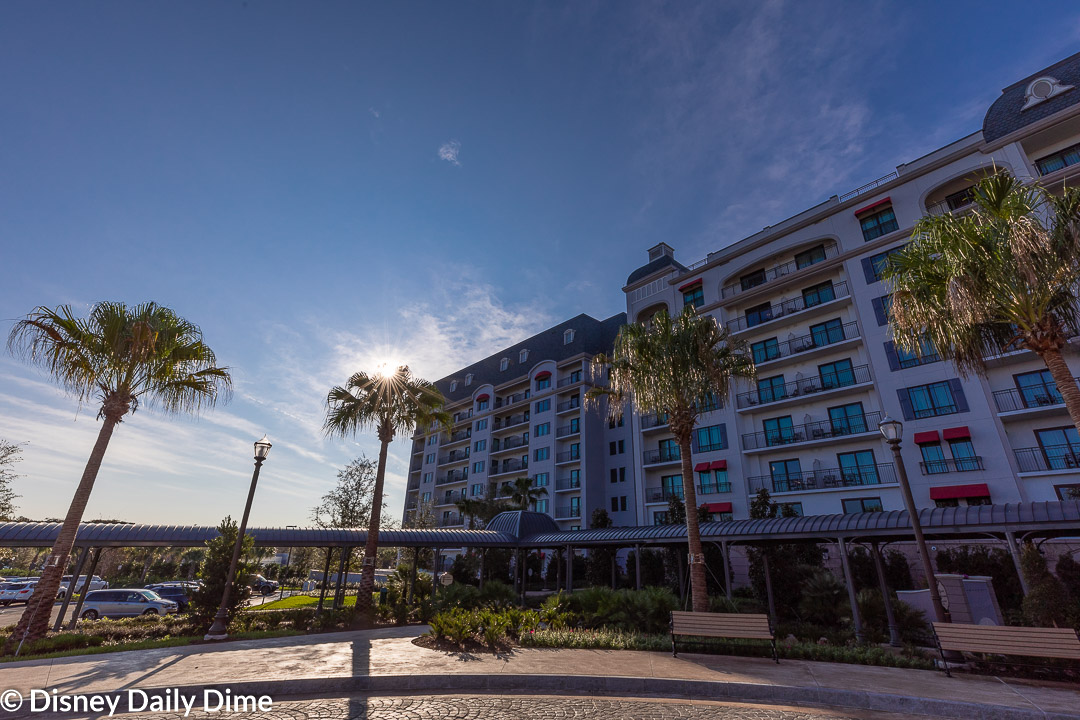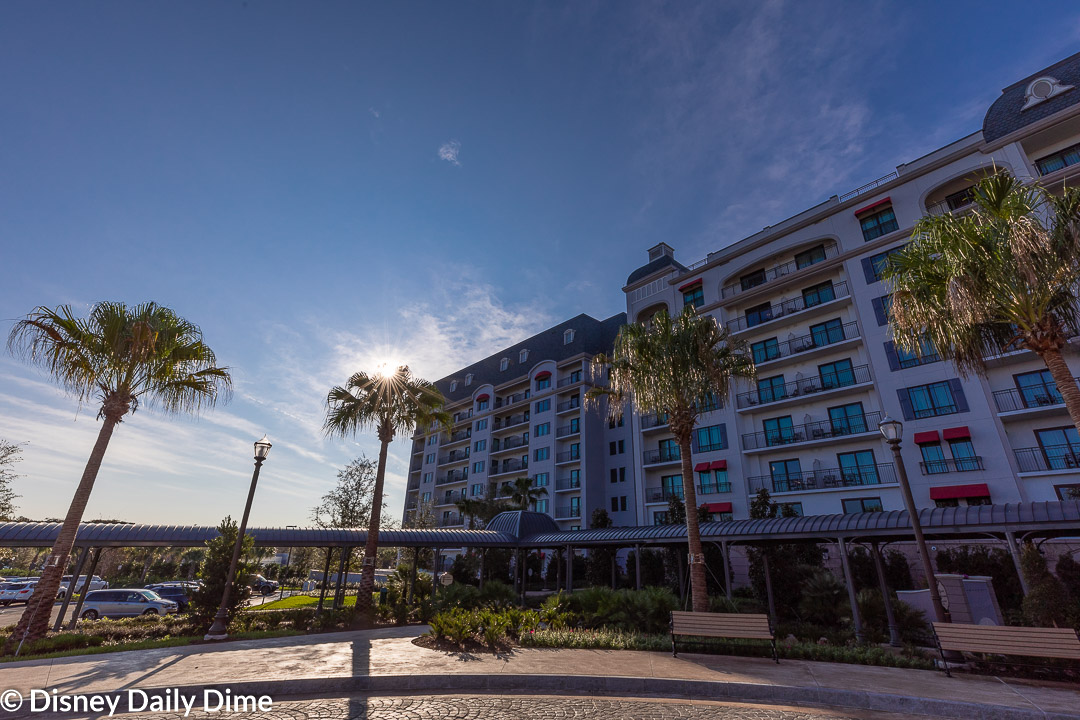 Disney's Riviera Resort Overview
"Inspired by Europe, Imagined by Disney."  That's the tag line on the DVC webpage for Disney's Riviera Resort.  However, if you read the main Riviera Resort webpage and any of the marketing materials from Disney, there is a very clear emphasis on the Riviera and the Mediterranean.  Before we arrived at the resort, that's what we were expecting.  I'd say we partially got what we thought.
If you look at the exterior pictures that we have peppered throughout our Disney's Riviera Resort review, you'll see a lovely resort.  But you might also wonder what makes this something you would find along the Riviera.  If you do a basic search of google for images of the French Riviera, you'll find something that you don't see anywhere on the exterior of Disney's Riviera Resort.  What would that be?  Color!  Look at the pictures in the link I provided and you'll see beautiful pops of color and life.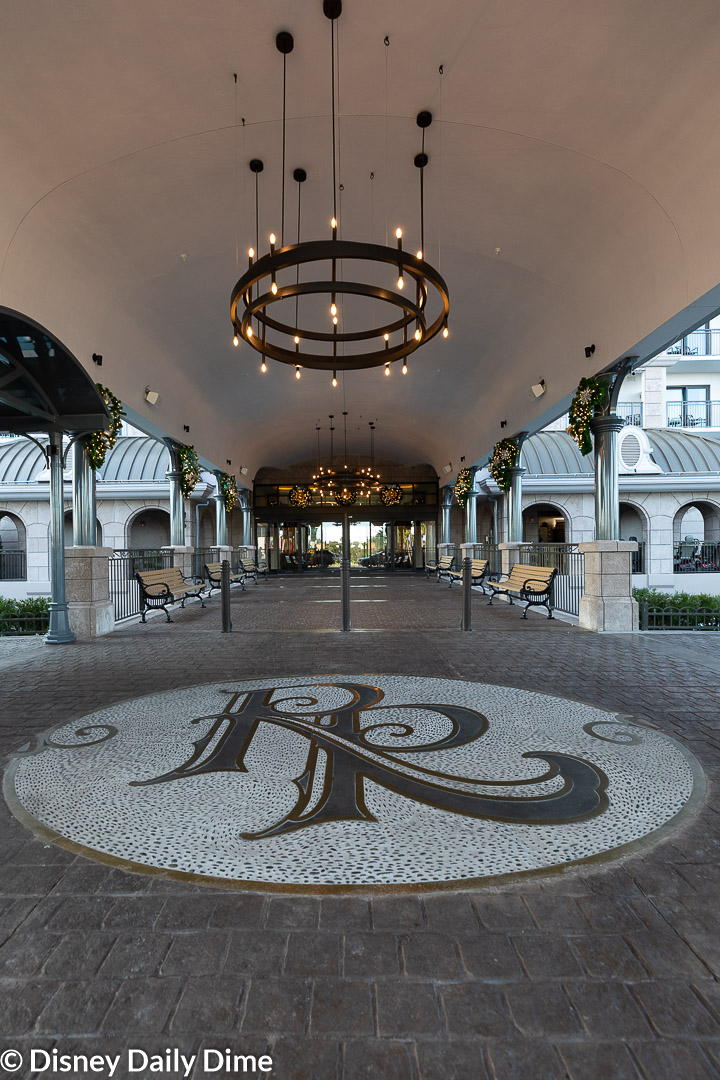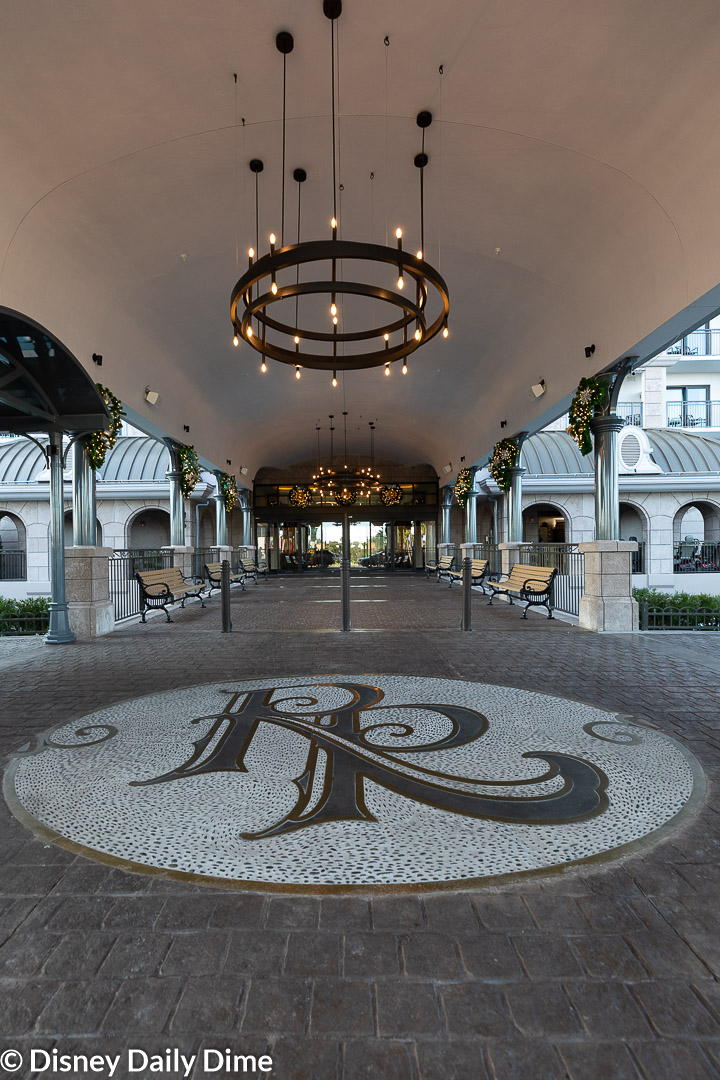 What do we get at Disney's Riviera Resort?  Grey?  A dull and lifeless color pallet that doesn't scream Riviera to me.  Is the exterior ornate and beautiful?  Absolutely!  It just doesn't fill the bill on what we were sold.  Now for what it is, the exterior of the building is gorgeous, but what I would give for a terracotta roof or something of the like.  Really, I'd take anything that would resemble what I think of as the Riviera.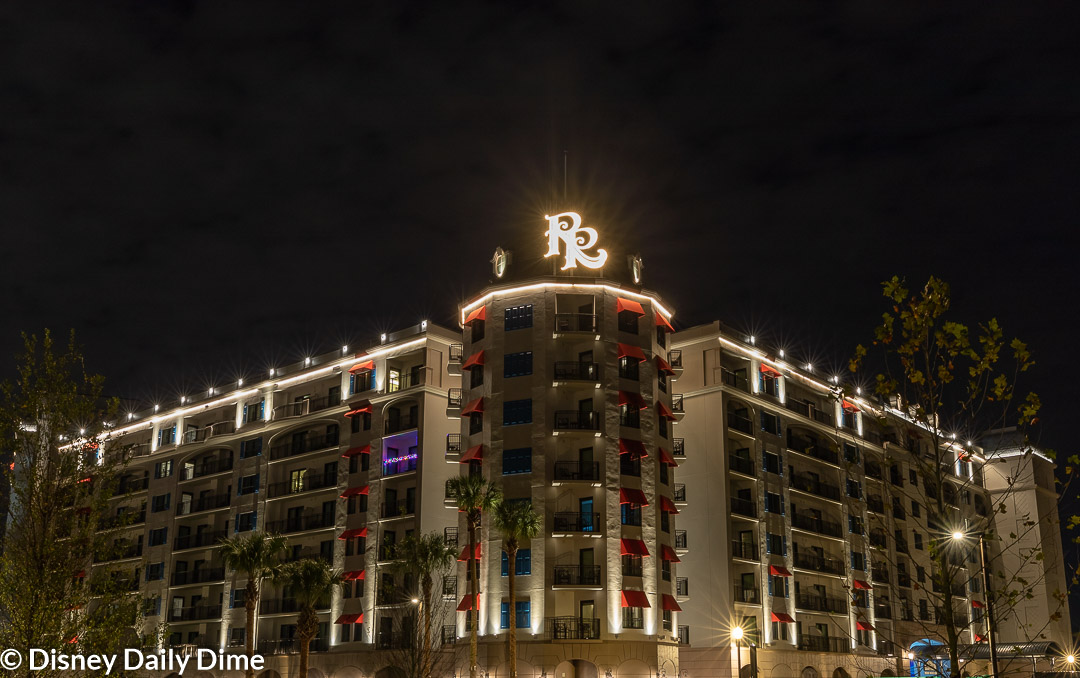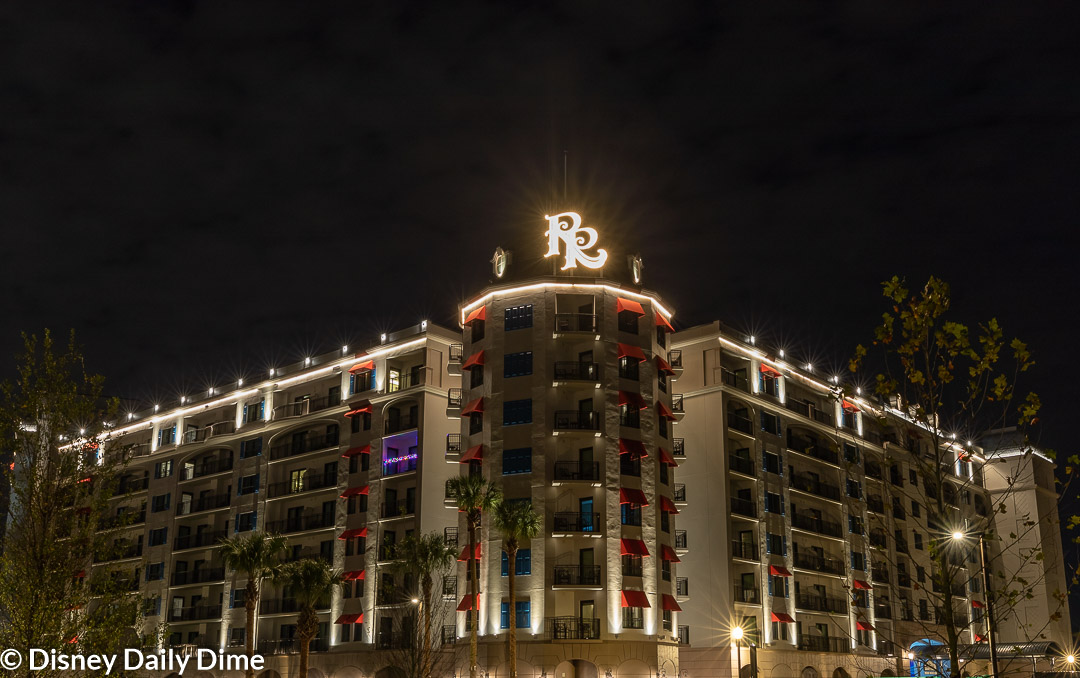 Now, the one place where I feel the exterior of the resort shines is at night!  When the lights come on, it is stunning.  Between the light bouncing off of Barefoot Bay and the lights all around the resort, it is captivating.  If you are at the resort in the evening, make sure you walk the grounds and take it in.  While I don't think of lighting as being overly European specifically, it is still beautiful.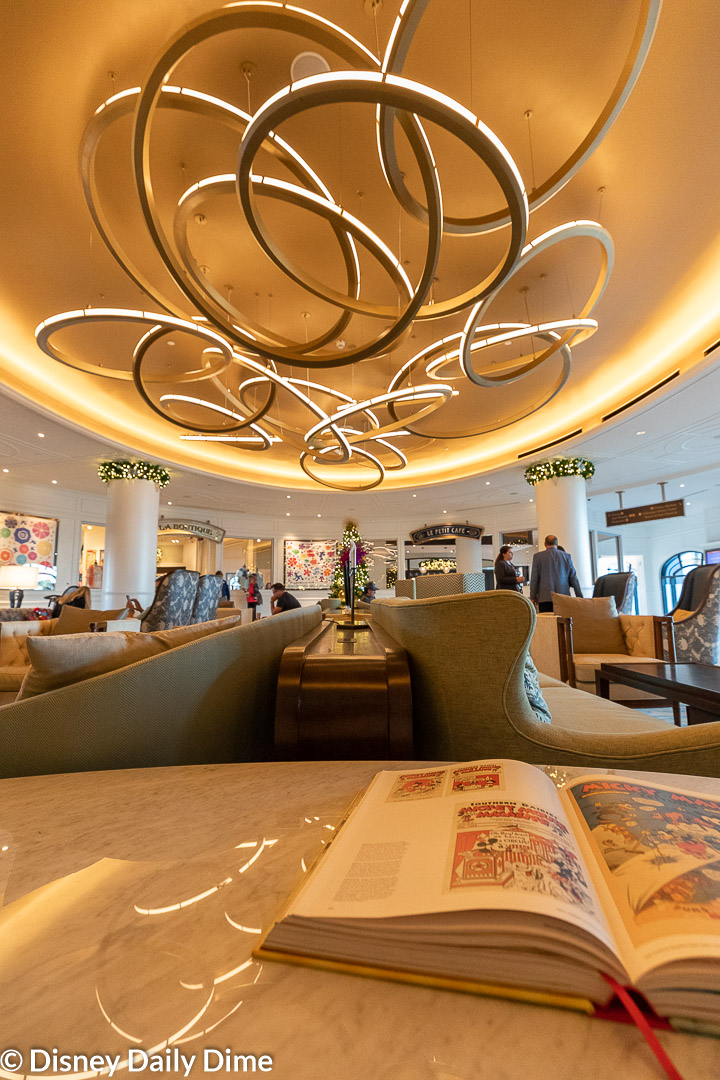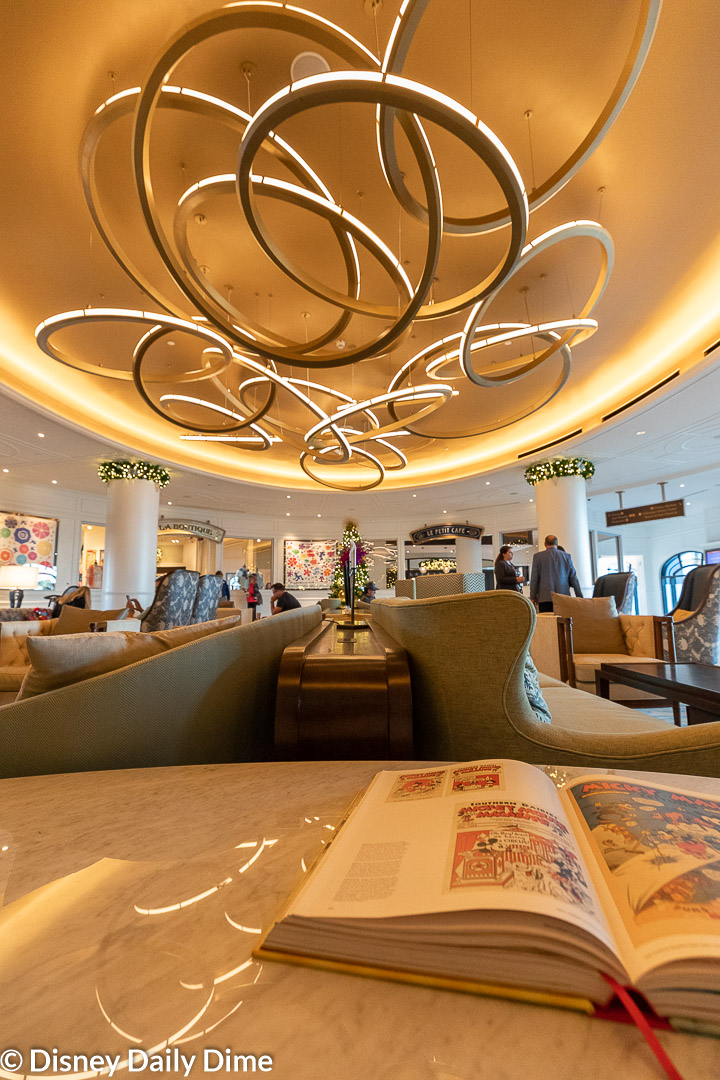 For as big a miss as I think the exterior of the building is, Disney hit the right notes in most other aspects of the resort.  As you enter the lobby, you're greeted by an ornate light fixture that almost strikes me more like a work of art and less a light fixture.  I guess that is the point, right?  The lobby is beautiful, but small.  It is one of the smallest lobby areas in any deluxe level resort.  That, in and of itself, isn't a big deal for us.  It does mean that the resort won't be able to feature one of the giant Christmas trees during the holidays, but it is hardly the only lobby to do that.  If you want to see the best version of this, you can check out our Wilderness Lodge at Christmas post.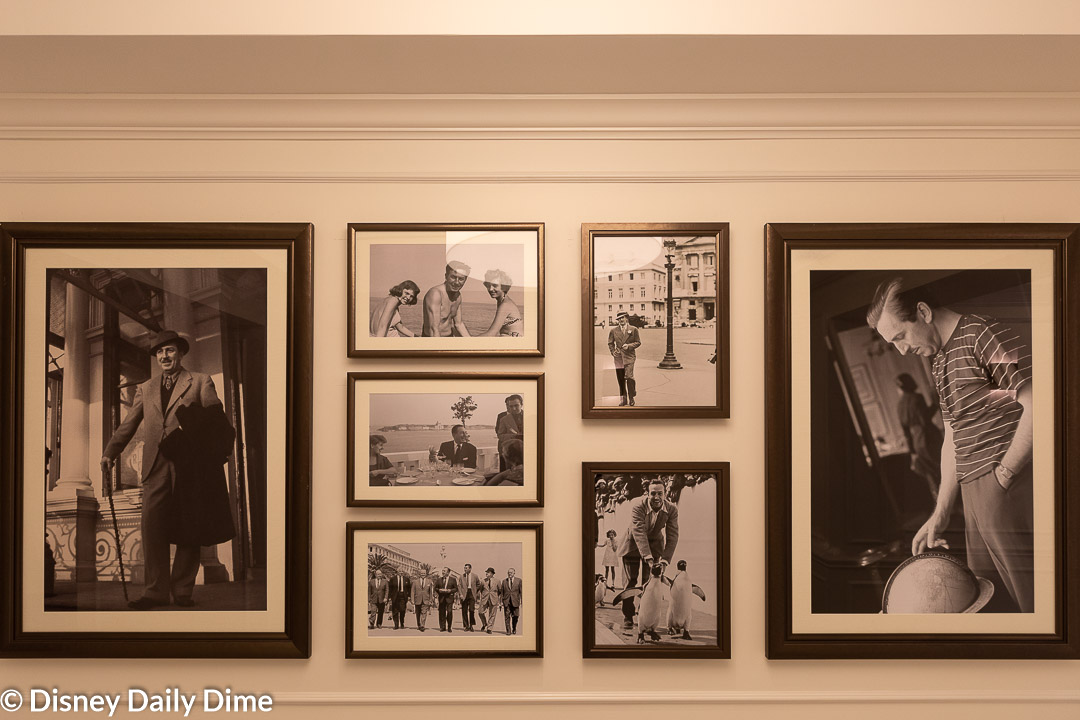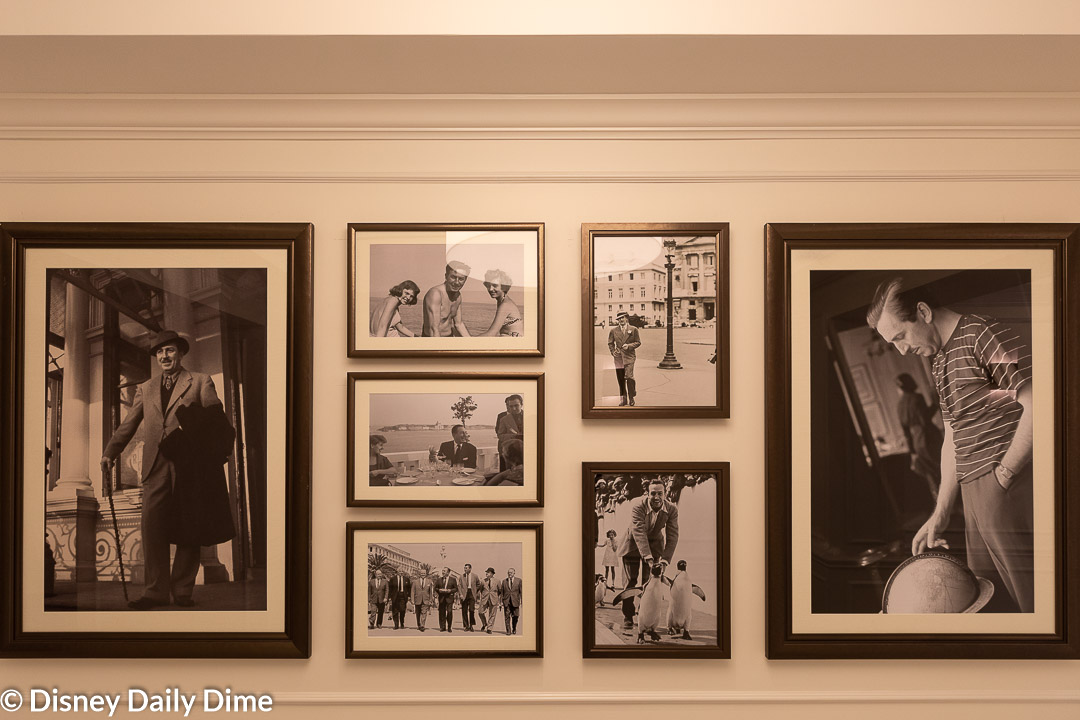 When it comes to the interior of the main resort areas, Carla and I loved how the resort designers incorporated excellent light touches of Disney theming and décor.  Whether it is the pictures of Walt and his wife Lillian on the 2nd floor or the pieces of art that feature Disney characters like Rapunzel and Ariel, little nods to Disney that we look for in a resort.  We don't think every resort has to hit you in the face with its Disney tie-ins.  In fact, some of the best theming can be when the Disney touches are subtlety woven into the resort.  And we think Disney's Riviera Resort does a great job of that.  It's frankly something that Disney's Grand Floridian Resort & Spa could do better at.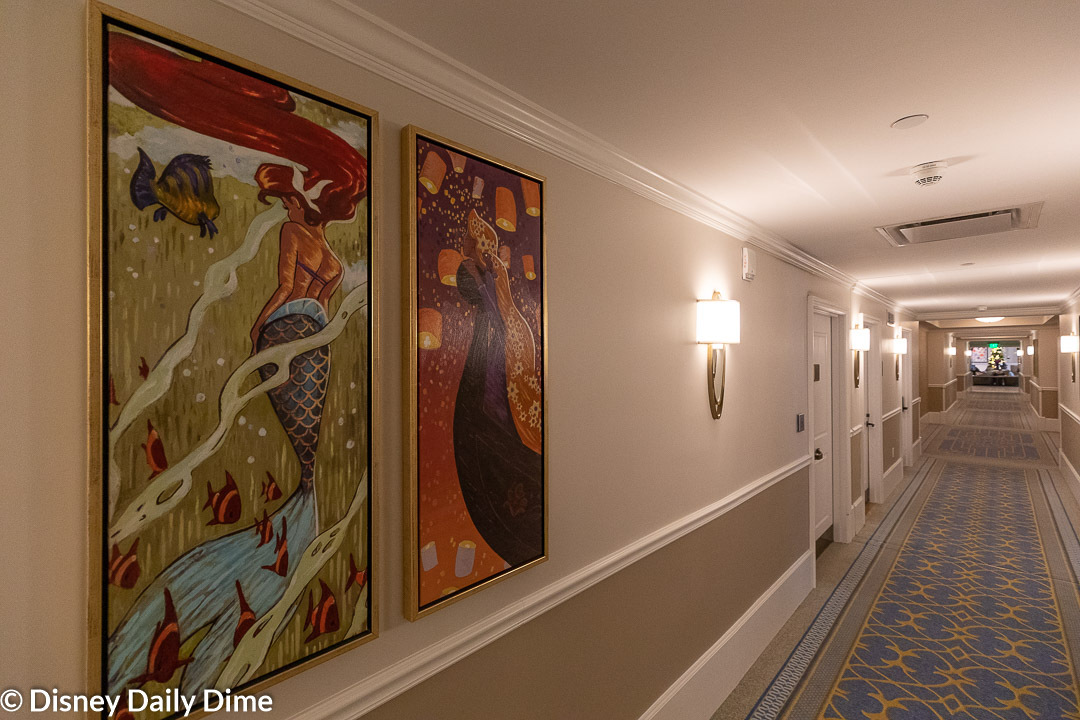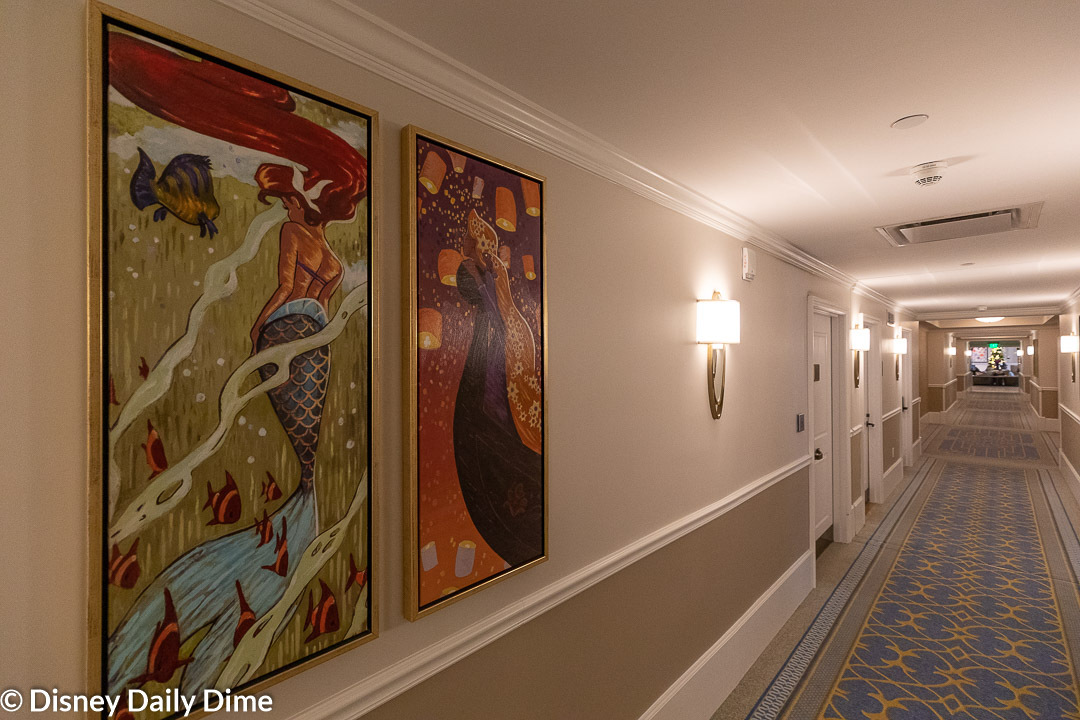 Beyond the interior, there are the common areas around the backside of Disney's Riviera Resort.  This feels more European to us, with its large lawn for games, a Bocce Ball Court, and more.  The grounds are immaculate and make you feel like you are staying at a resort worthy of being called deluxe.
We'll discuss the pools in more depth below in that section of our review, so for now, I'll say that they are very much in line with a Mediterranean resort.
One thing that can be a negative or a positive, depending on what you are looking for is the size of the resort.  Disney's Riviera Resort is compact.  It's even more compact than something like Disney's Port Orleans French Quarter.  If you are someone who likes to stroll a property and get lost in it, then you probably won't like Riviera.  However, if you are looking for convenience and ease of accessibility to pretty much everything on the resort grounds, then Riviera does that well.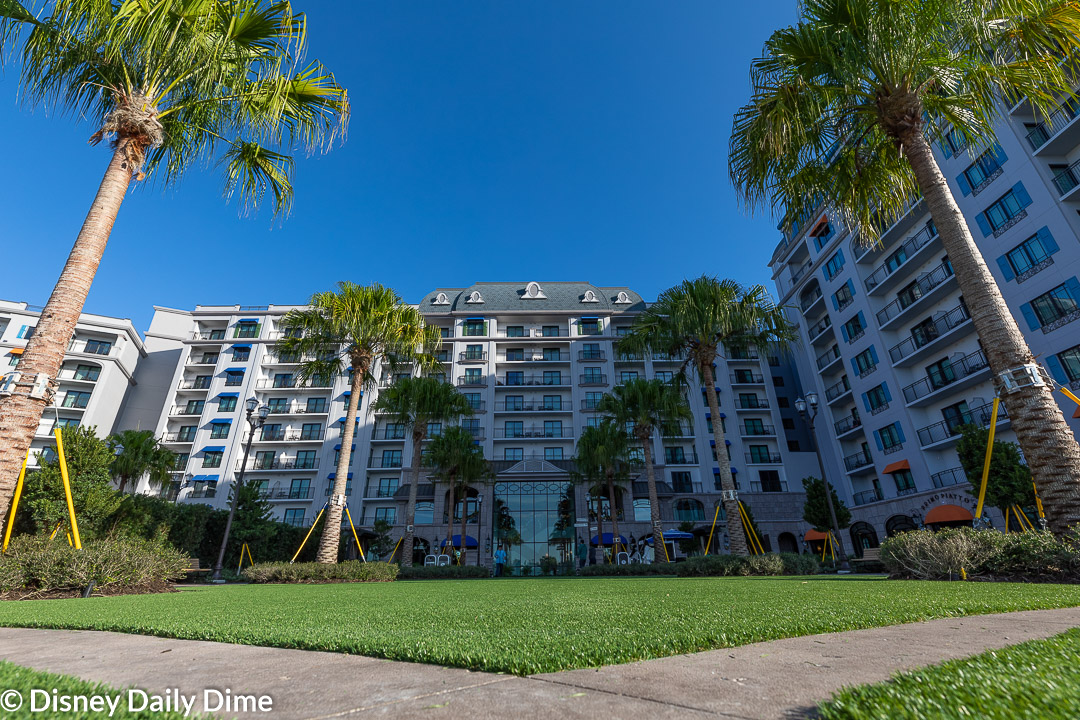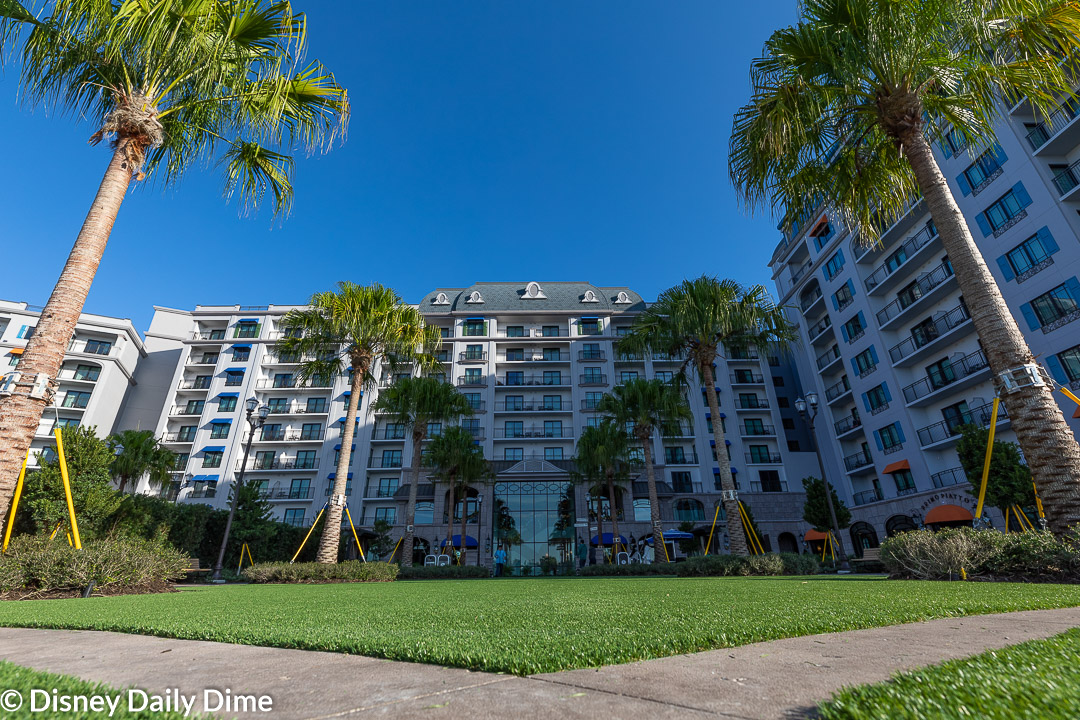 Something we harp on in our Disney World resort reviews is whether the theme of the resort is carried out so well that it transports you to the time or place the resort is supposed to represent.  It's like the pavilions in World Showcase; it gives you a taste of the place or locale but you don't necessarily feel like you are there.  When it comes to this trait, Riviera falls a bit short to me.  Do I think I'm in the Italian or French Riviera?  Nope, not even close.  Does it make me feel like I am somewhere in Europe?  Eh, sort of, and this is probably the biggest failing of the resort.
Some of these failings are a result of where the resort is located.  If you look at the Getty Images page we linked to earlier in the review, you'll see many cliffside villages and locales that are admittedly pretty hard to replicate.  Looking across Barefoot Bay and seeing Caribbean Beach also breaks the bubble a bit.  Other issues are gaps in the style that we've already covered.  Beyond those issues, Disney's Riviera Resort hits the mark in many ways.  From a nighttime ambiance and pool/leisure aspect, I think Riviera is on point.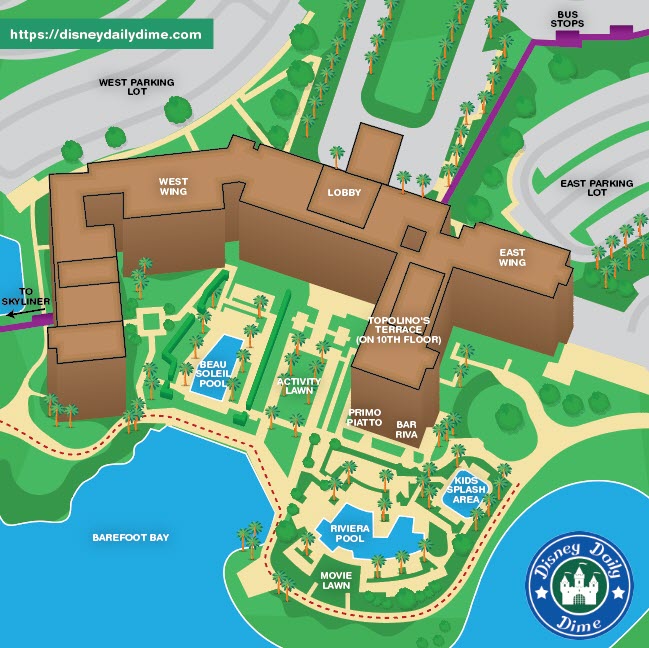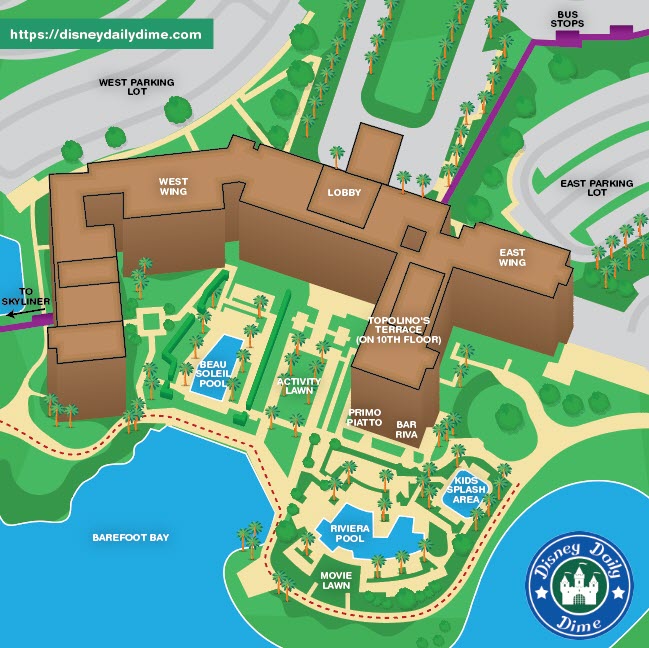 We stayed here between Christmas and New Year's Day.  Disney World as a whole is packed at this time and the resort was packed too.  I was expecting a busy and frantic resort, but it was oddly peaceful and serene.  If it is this quiet during the busiest time of year, I can only imagine how it will be at other times.  The resort may be appealing if a calm environment is something you want.
Now, does all of this mean we have a negative feeling about the resort?  Stay tuned.  If you want to see some video of the resort, we posted a full resort tour on our YouTube channel.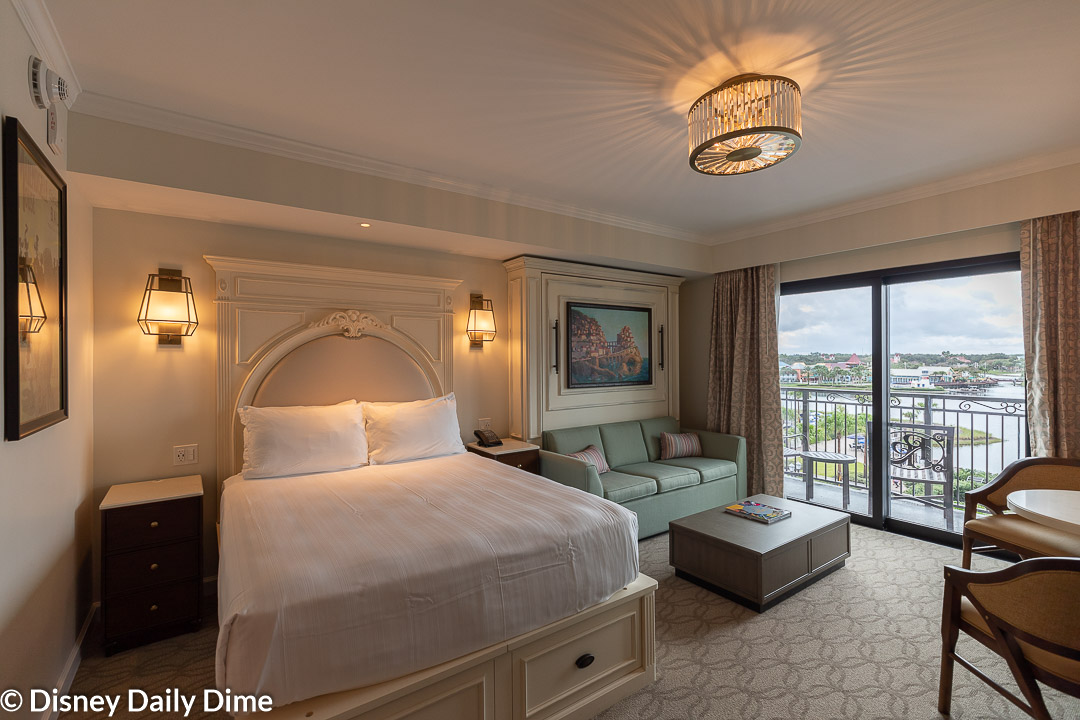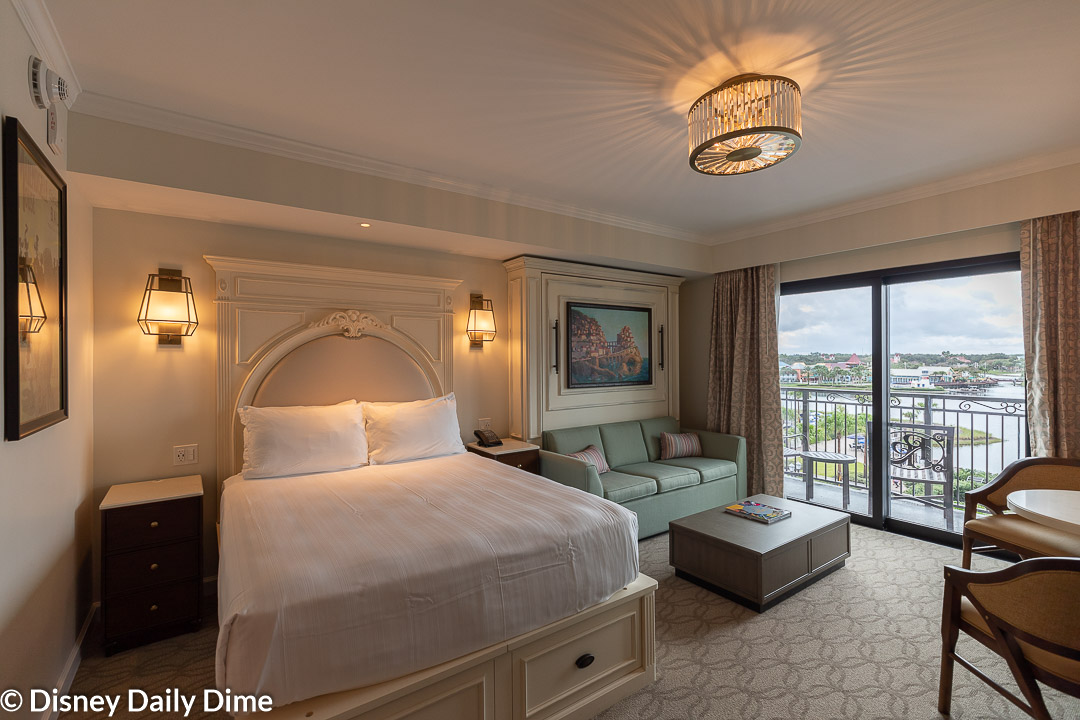 The Riviera Introduces a Whole New Room Class at Disney World
With the opening of Disney's Riviera Resort, Disney World gained a new room class and style that we have not seen before.  That would be the Tower Studio, which only sleeps two.  Clearly, that won't work for our family of four so we didn't stay in this style of a room.  That said, we have seen several reviews of it and it is definitely compact.  If this isn't a sign that this resort might be more geared towards adults, I'm not sure what else you need to know.
Because the Riviera Resort is part of the Disney Vacation Club, you'll notice that the rooms skew towards larger options designs to offer some of the amenities of home.   Below are the various styles of rooms that are available at Disney's Riviera Resort:
Tower Studio – ($356 – $613 per night)
Deluxe Studio – Standard View – ($534 – $853 per night)
Deluxe Studio – Preferred View – ($600 – $975 per night)
1 Bedroom Villa – Standard View – ($806 – $1,258 per night)
1 Bedroom Villa – Preferred View – ($871 – $1,482 per night)
2 Bedroom Villa – Standard View – ($1,225 – $1,910 per night)
2 Bedroom Villa – Preferred View – ($1,339 – $2,193 per night)
3 Bedroom Grand Villa – ($2,414 – $4,035 per night)
All of the prices shown above are rack rate prices, excluding taxes and fees.  Disney frequently offers discounts that can get you in for less than this.  Do note that pricing changes from time to time, so check Disney's Riviera Resort website for the most up to date pricing.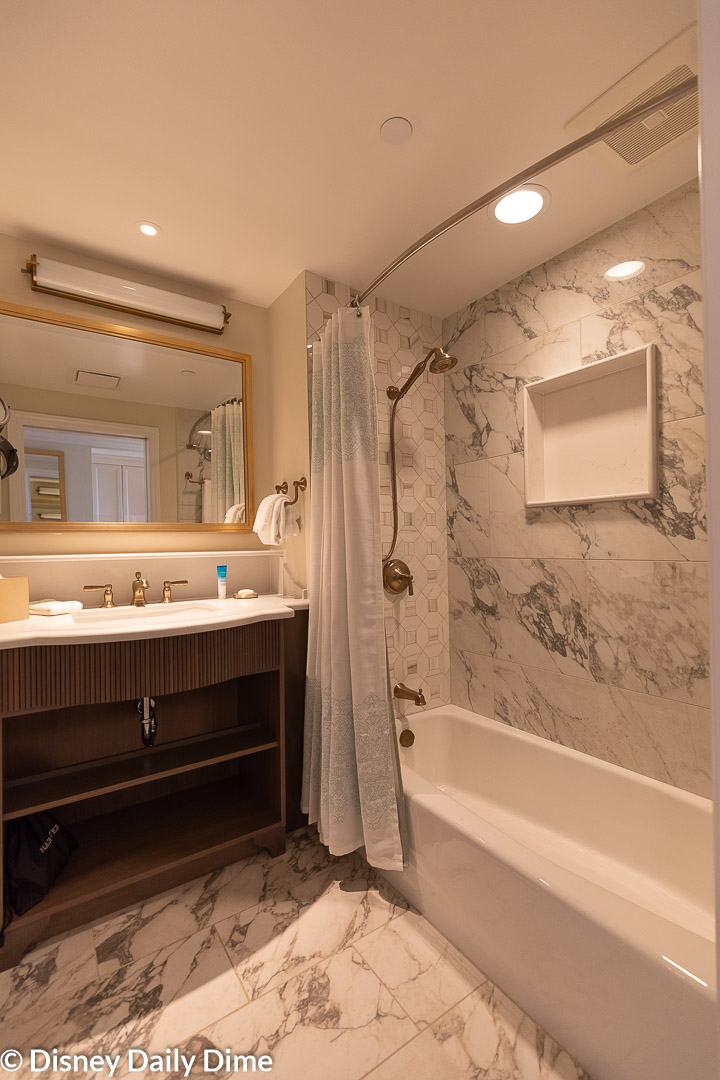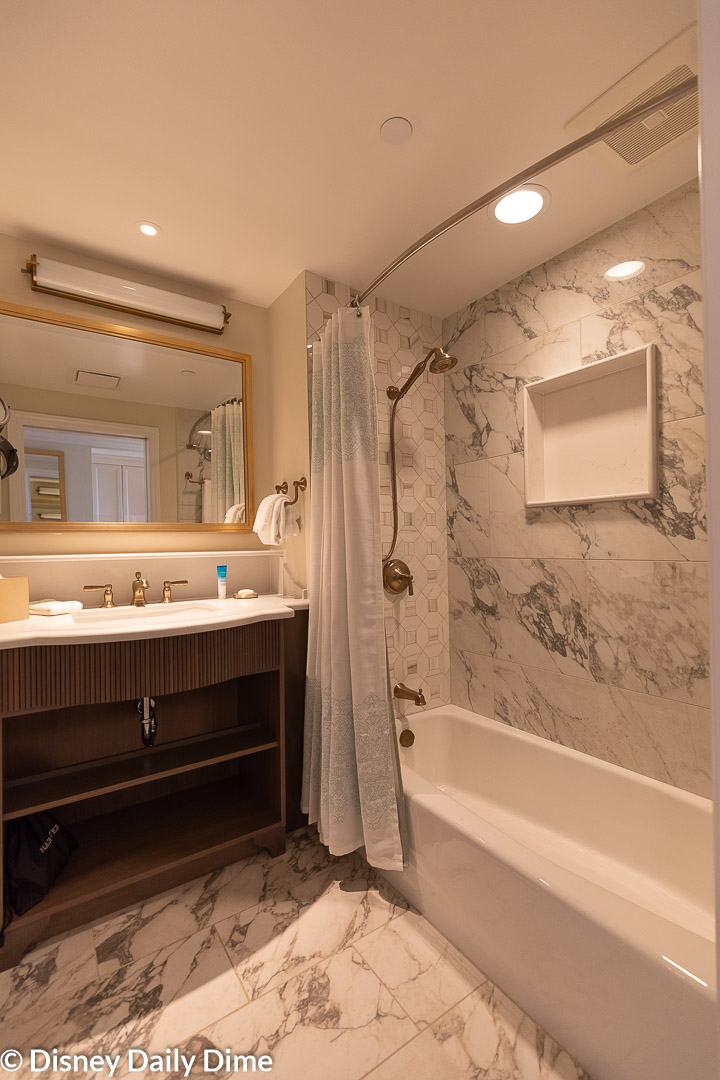 On our particular stay, we opted for the most cost-efficient room that sleeps four, which is the Deluxe Studio.  I'd consider this a slightly improved version of a typical Disney World deluxe resort room.  We found the room excellent!  It has lovely stylings with some light touches of Disney theming.
The room features two queen beds, one of which is a pull-down murphy bed.  In our particular studio, there was a mural of 101 Dalmatians behind the pull-down bed.  It also has a smaller fold-down bed under the TV where you can sleep a fifth person.  A cute mural featuring Pascal from Tangled decorates this bed.  Anna actually slept here, which allowed both of the girls to sleep on their own.  For us, rooms that let the girls sleep on their own are worth a little bit more.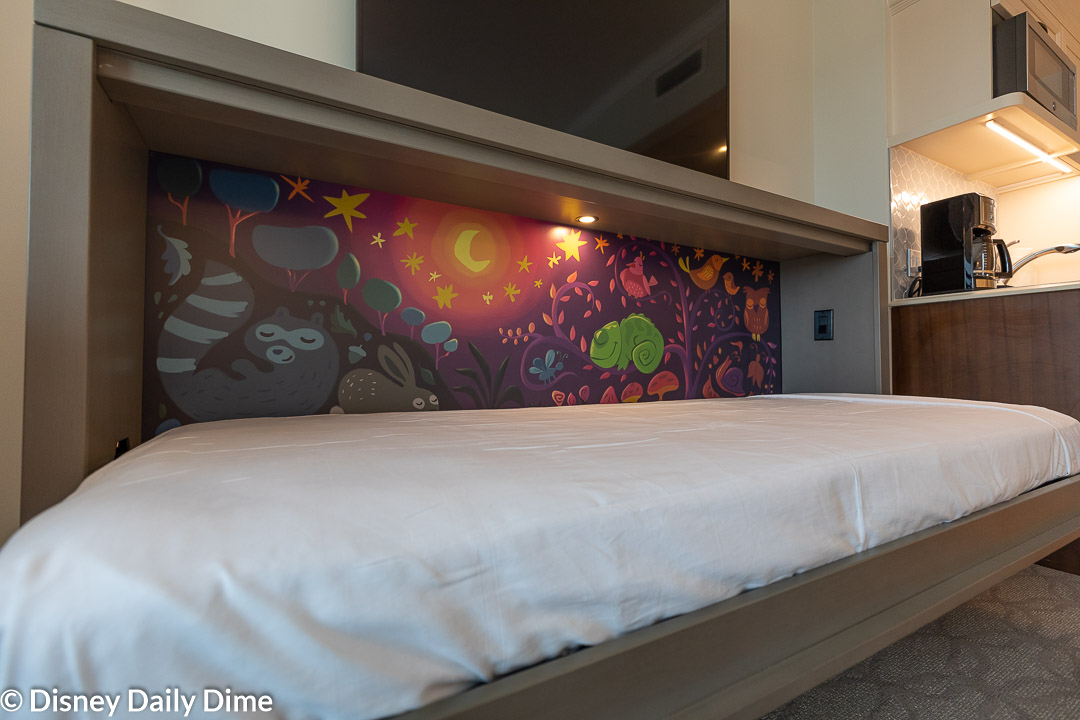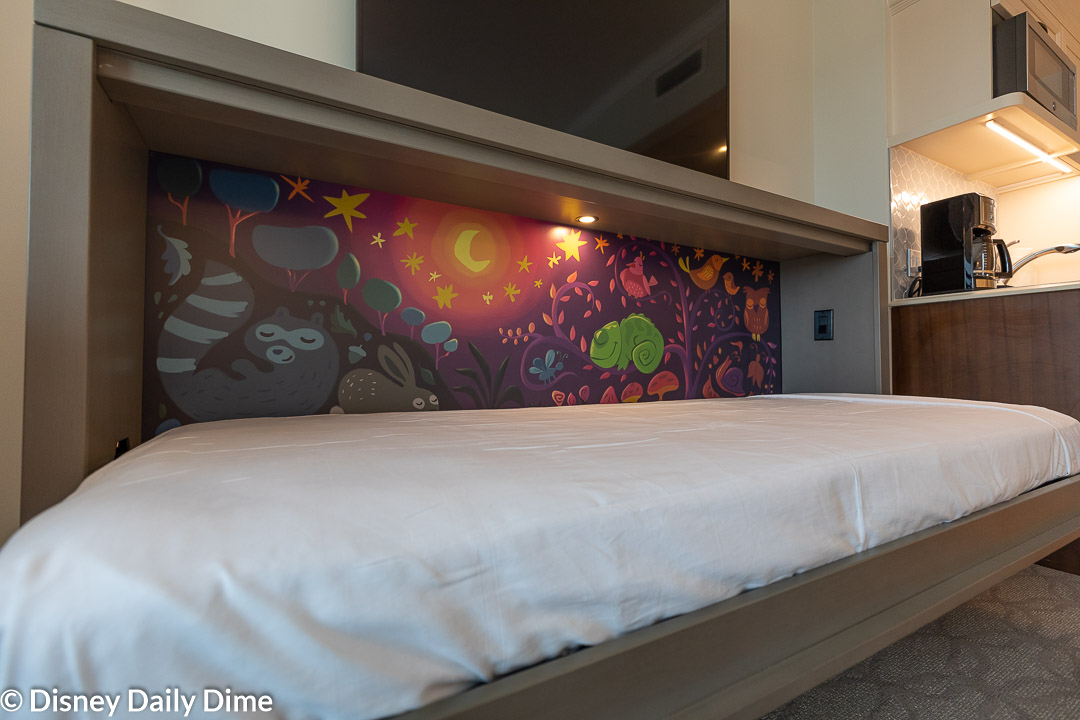 What we as a family of four appreciated most was the 2nd shower.  We had two showers when we stayed at Disney's Old Key West Resort in a two-bedroom suite.  The convenience of that second shower was unbelievably helpful when getting through our nighttime and morning routines.  Finding that amenity in a more standard style room was a great surprise.
If I had one criticism of the rooms, it would be that they don't have a second bathroom sink.  Disney went through the trouble of incorporating two showers in the room but they couldn't squeeze in a second sink?  One bathroom sink is something that we think of as synonymous with the value resorts at Disney World.  Although if I had to pick, I would go with the second shower.
We won't do a full review of our room, as we actually have a YouTube video of it, that we'll embed below.
The Riviera Resort Pools Nail the "Riviera" Feel, for Better and Worse
There are two pools at Disney's Riviera Resort, but because the resort is so compact, they are only a minute or two walk from each other.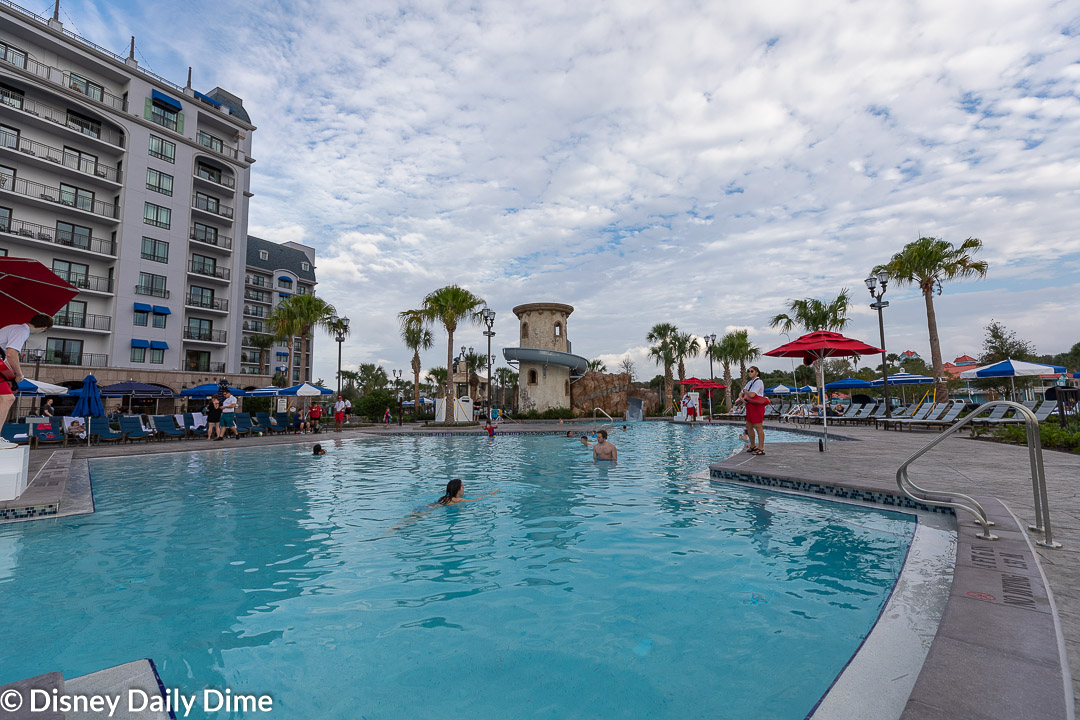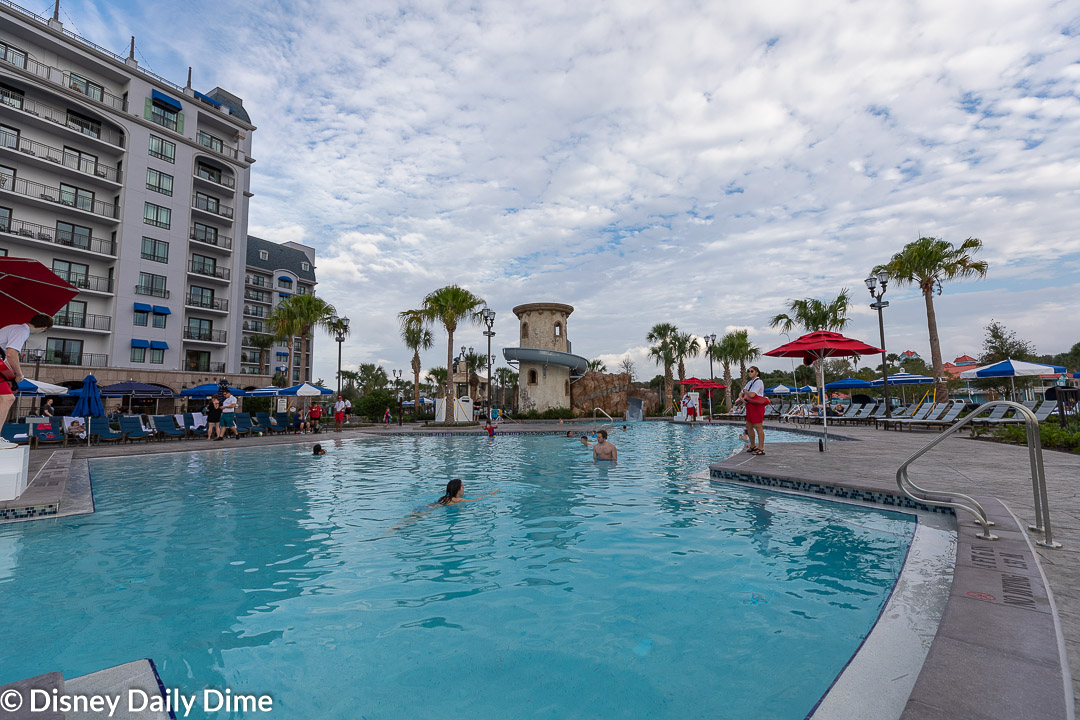 Riviera Pool
The Riviera Pool is the main pool at the resort.  It's a pool that feels like it is more designed for laying out and getting some sun and less actually swimming in.  There aren't nearly as many interesting touches like you would find at Disney's Polynesian Village Resort.  The design of the pool area is excellent, featuring on theme relaxation beds and spaces to layout and relax.  To us, that feels very in tune with the Riviera theme.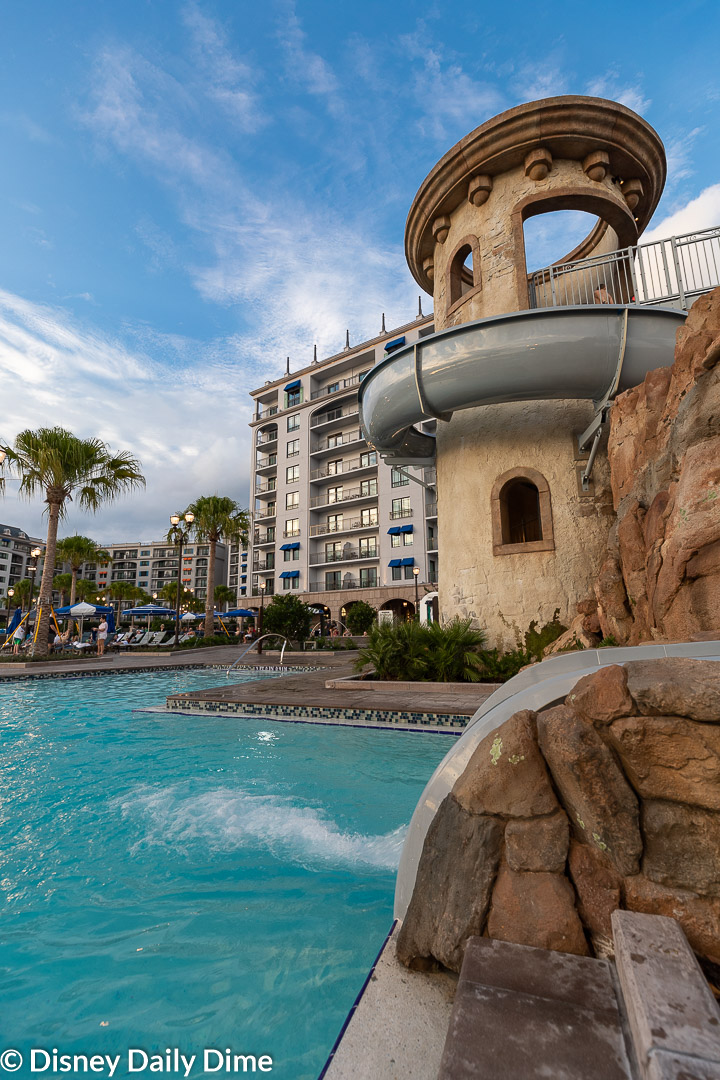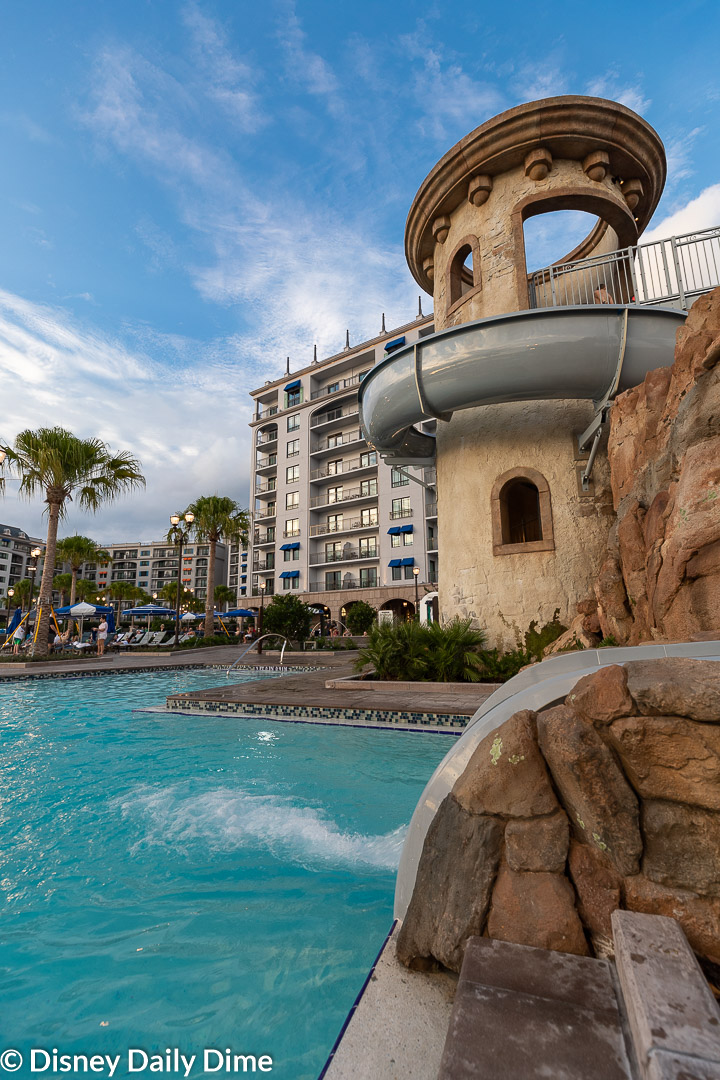 Anna and Elsa loved the slide at the pool.  I'm not sure there is anything overly unique about the slide, but it was a hit with the girls.  They basically went up and down the slide non-stop for about 45 minutes when we were at the pool.  When I asked them if they wanted to just swim in the pool itself, they were pretty blah about it.
This is another example of a resort that feels like it is designed to cater more to adults, despite the fact that Anna and Elsa loved it here.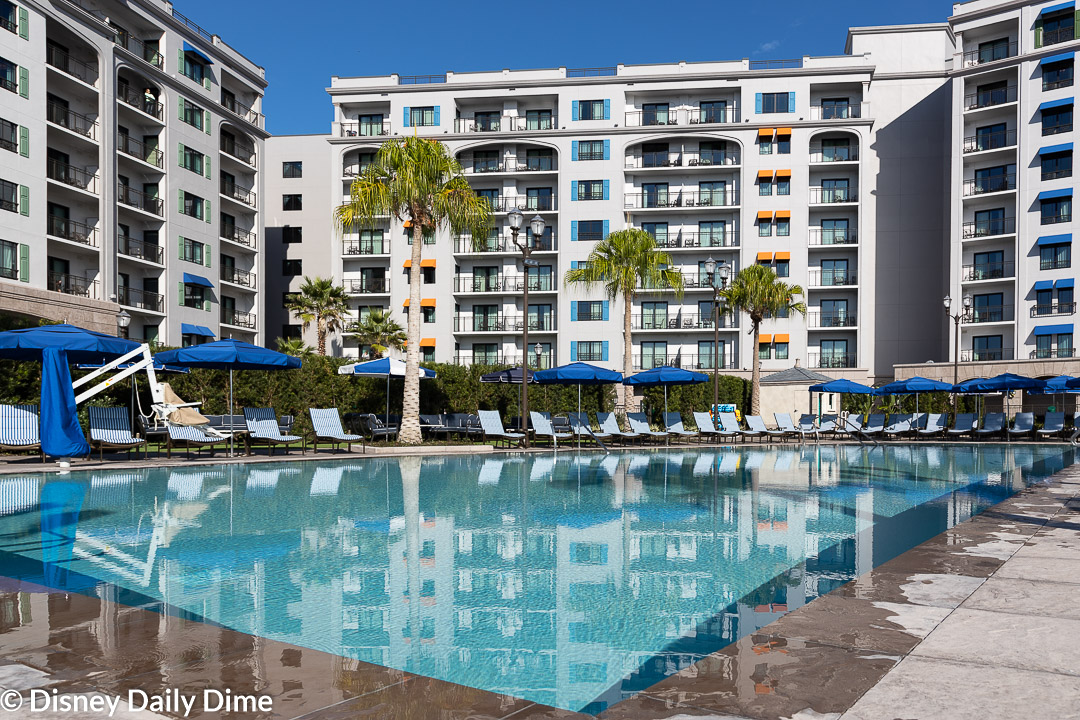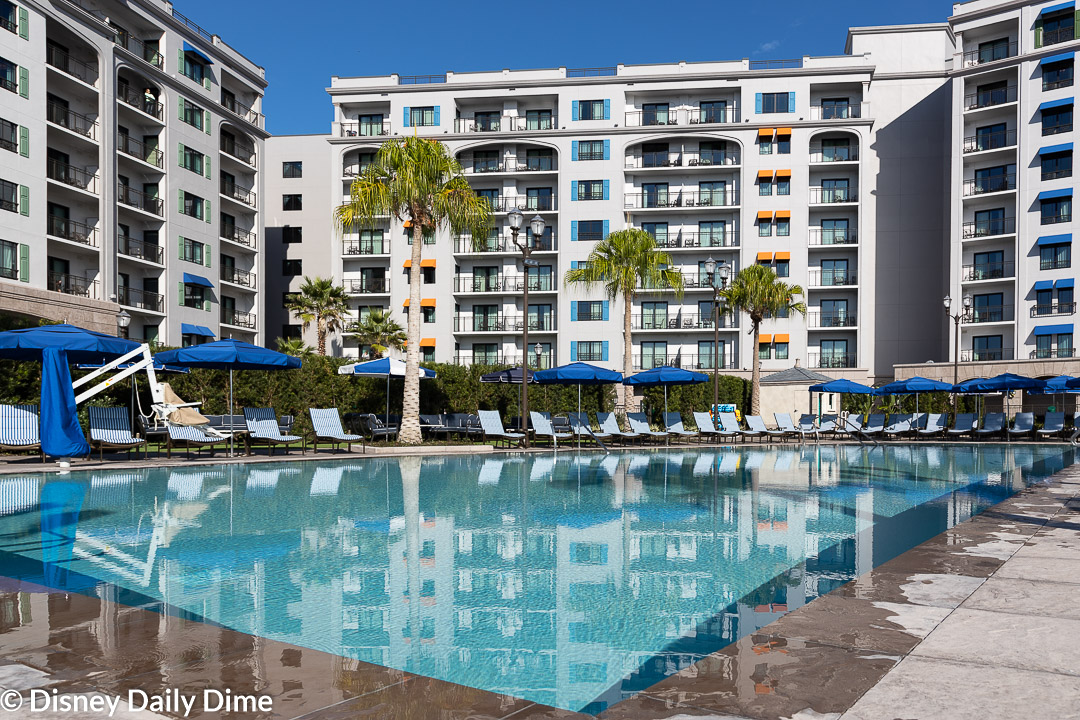 Beau Soleil Pool
The Beau Soleil pool is very similar in that it feels like it is designed less for swimming and more for laying out and relaxing.  It does have an excellently placed hedge along both the eastern and western sides that gives the pool some privacy.  That privacy is all for naught because of the fact that the entire pool is overshadowed by the resort.  Pretty much any room that looks out the back of the resort can look straight down into the pool area.  That's not a great feature of you are looking for privacy.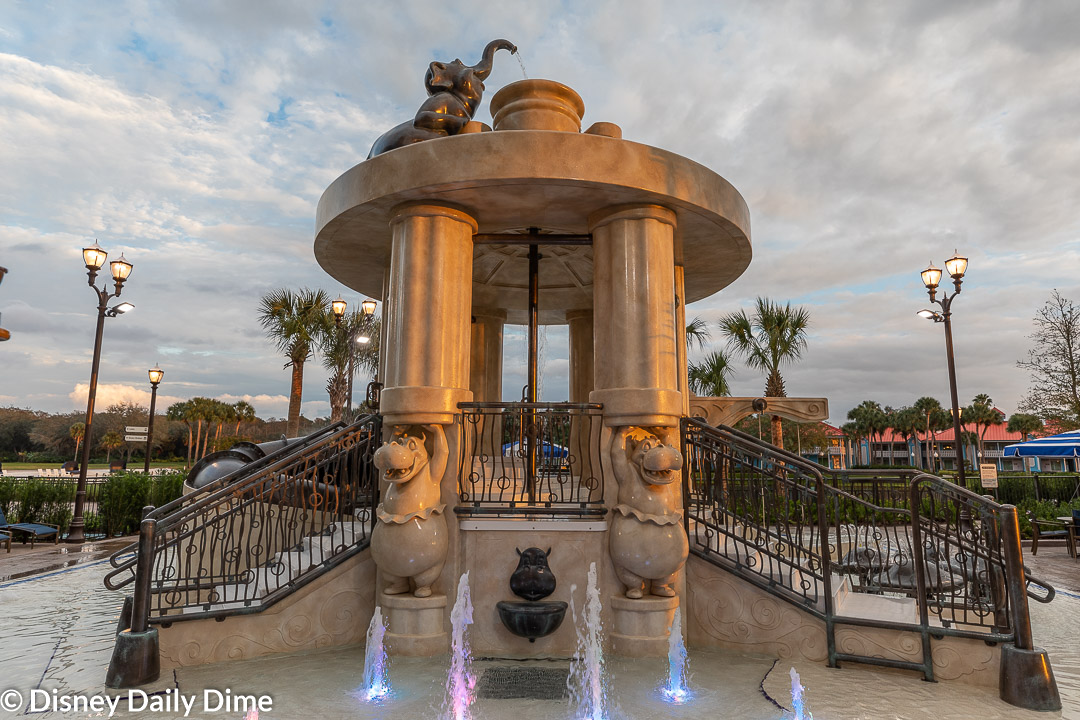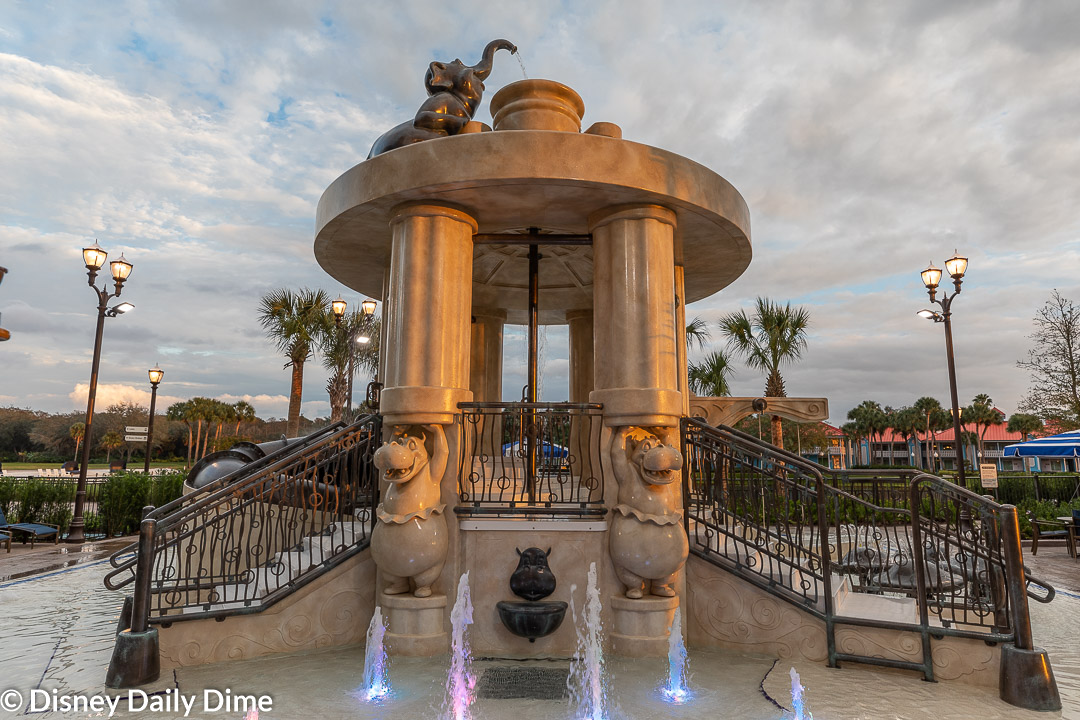 The S'il Vous Play
The kid's splash area at Disney's Riviera Resort is called the S'il Vous Play area.  Disney says it is inspired by the grand public fountains of Europe and once again, I think they nailed this.  Having been through parts of Europe, this area was reminiscent of some of the beautiful fountains found in European cities.  The characters found throughout the play area are from the ballet portion of Fantasia.
From a functionality perspective, it's a great splash area.  Even Anna and Elsa enjoyed playing in here with all of the water coming down from above and shooting up from the ground.  I think the girls would rather play here than just swim in the Riviera pool.  As you can see on the resort map earlier in our Disney's Riviera Resort review, the splash area is on the backside of the Riviera Pool.
Transportation Options at Disney's Riviera Resort Excel
If you're looking to get to the Disney World parks from the Riviera Resort, you have two options, but one choice is excellent.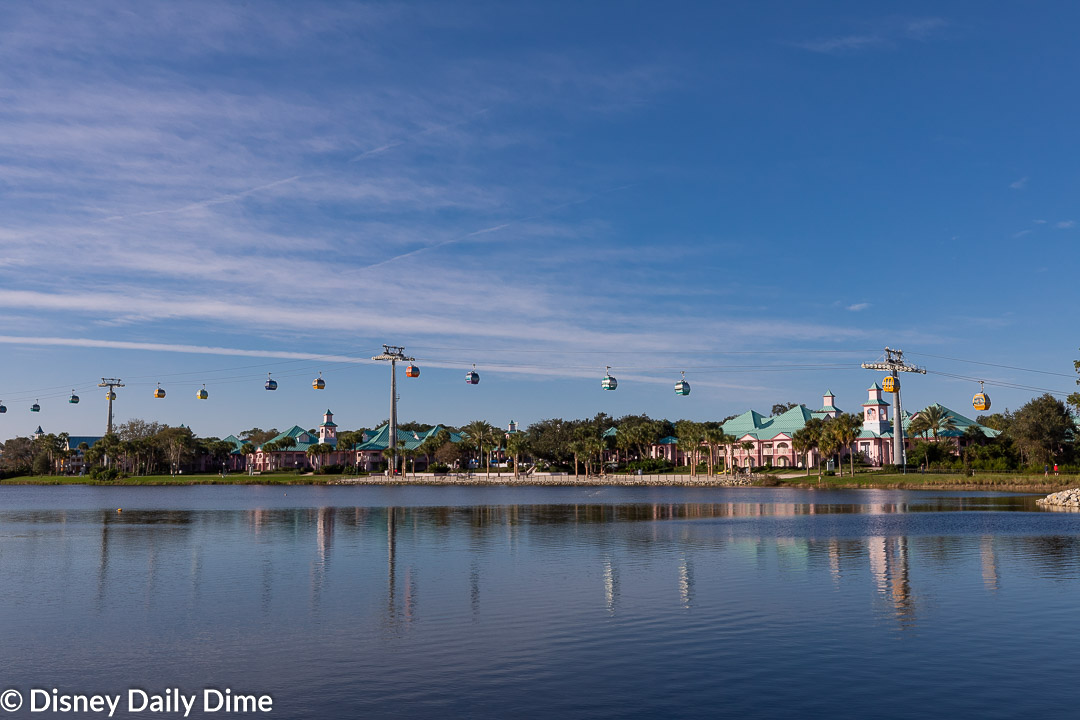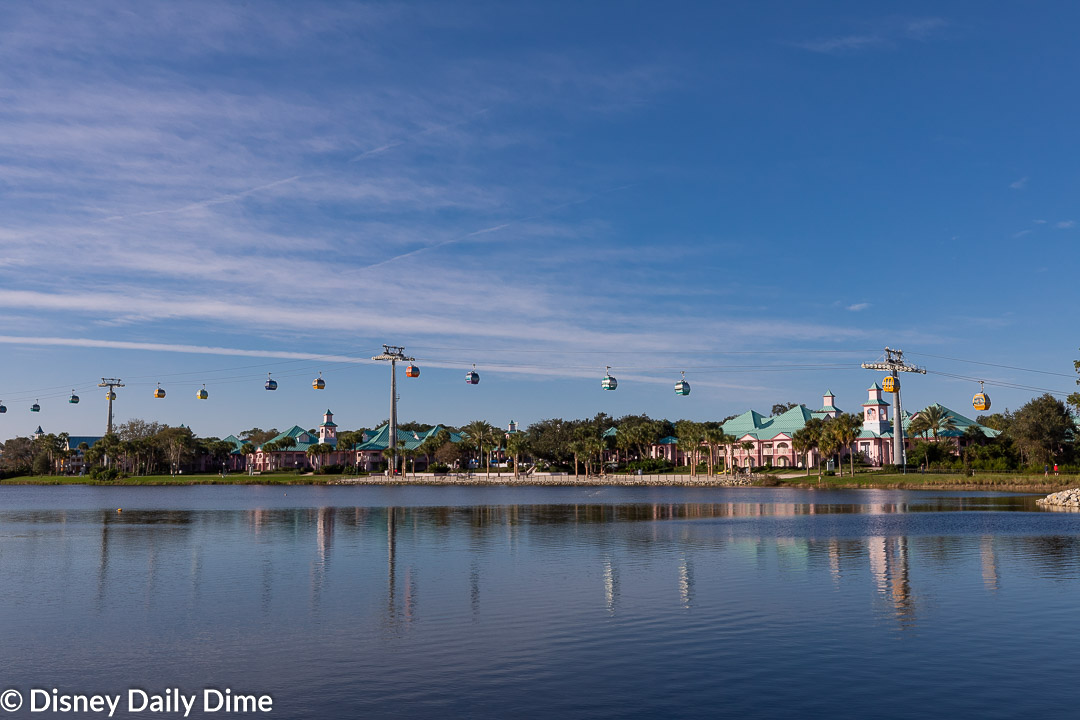 Disney Skyliner
If you are headed to Epcot or Hollywood Studios, you want to take the Disney Skyliner.  Within 15-20 minutes of walking out of your room, you can be in either park.  If you're headed to Magic Kingdom or Animal Kingdom on a bus, you may still be sitting at the bus stop at that time.  For that reason, Riviera's transportation receives high marks.  You won't find many resorts with this level of convenience for two parks.
You do have to make one Skyliner transfer if you are headed to Hollywood Studios, but that is no big deal.  The line to Epcot is a direct shot that will land you at the International Gateway.
Skyliner transportation is probably the best transportation option at Disney World now, in our opinion.  It's even better than the monorail.  That it is available for two parks makes the resort a cut above others.
You can take buses to Epcot and Hollywood Studios if you aren't keen on riding on a gondola, but you should know that Disney has reduced bus service to these parks.
Bus
The bus service from the resort is standard Disney World transportation.  Take a look at our resort map above for the purple path on the north side of the resort to see where the bus stop is located.
The bus service at Disney's Riviera Resort doesn't suffer from one of the issues we have experienced at other Deluxe resorts at Disney World.  In many cases, those buses are shared amongst the resorts, so your trip can take up to an hour, depending on where you pick up the bus.  Each time we took the bus at Riviera, we had a direct route to the Disney parks.  There was no sharing to be found, which is what we think is commensurate with a resort that costs what Riviera does.
While bus service isn't ideal, it is a fact of life for Disney World transportation.  This is as good as it will get for the bus service.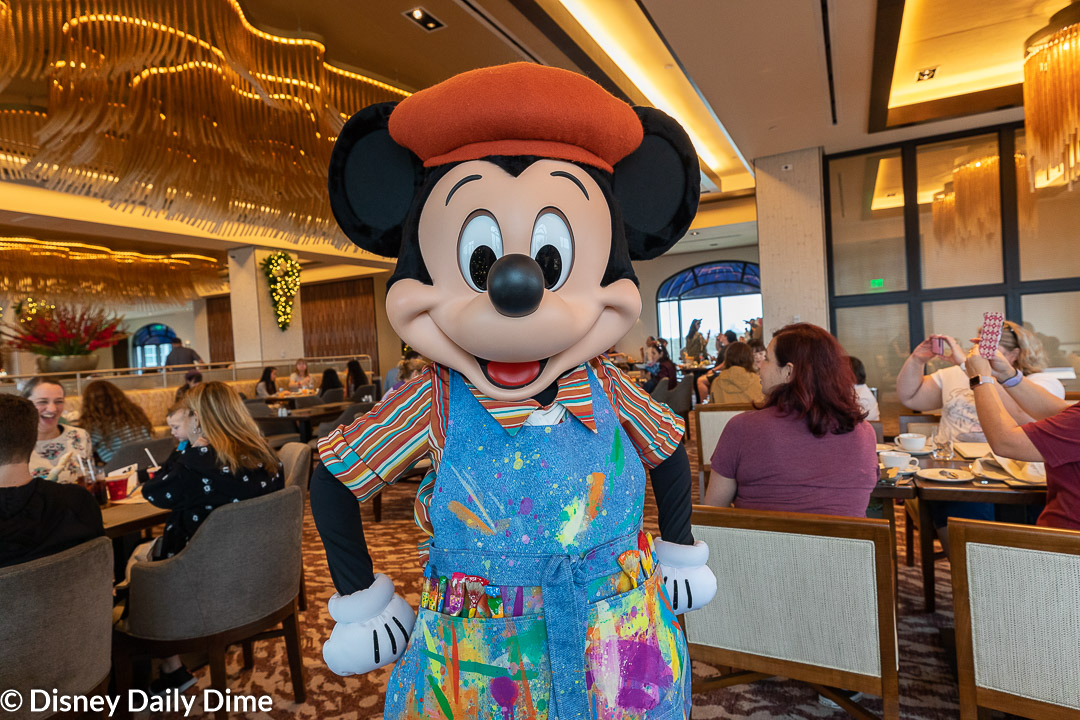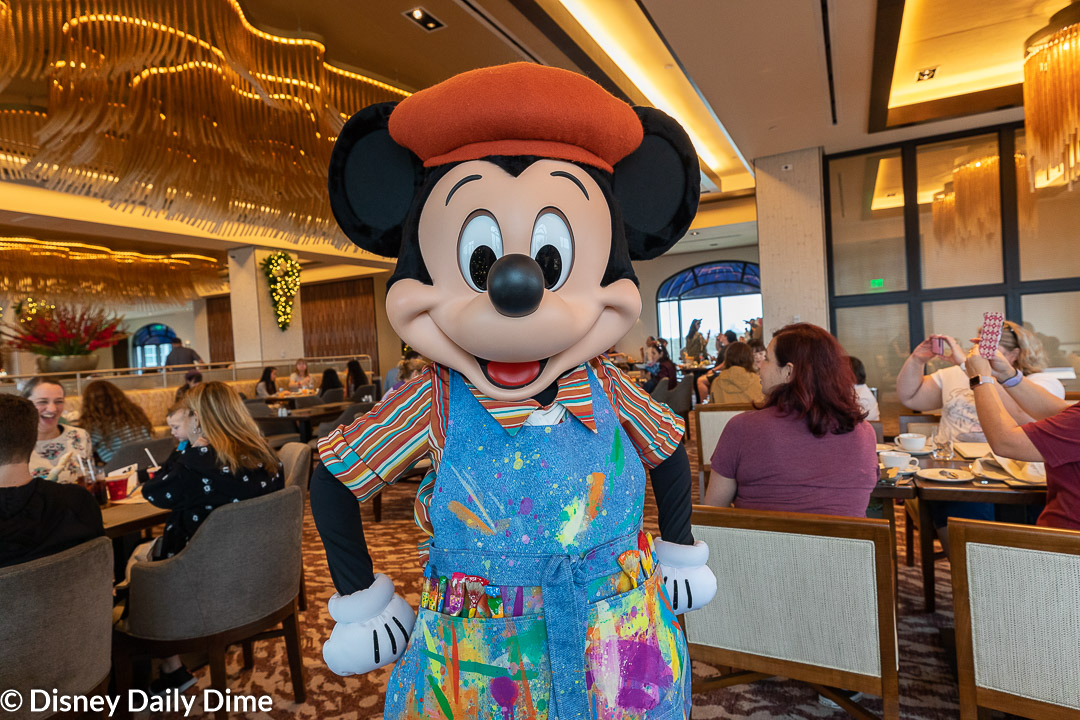 Dining is Tremendous and the Best Part of Our Disney's Riviera Resort Review
At Disney's Riviera Resort, you'll find dining options that are worthy of a deluxe resort.  We ate breakfast and dinner at the two main restaurants and loved both of them.  Some may argue that the dining options are somewhat limited compared to other deluxe resorts, but you have to remember that this is a DVC resort.  They are designed for people who might cook more for themselves, thus eat out less.  Note that Old Key West only has one quick service and one table service location too.  Disney's Riviera Resort has this same dining set up.
The quick service location is called Primo Piatto.  Serving meals throughout the day, you'll find it surprisingly affordable and enjoyable.  It's one of the top quick service locations we think you'll find at a Disney World resort.  You can read all about it in our Primo Piatto review.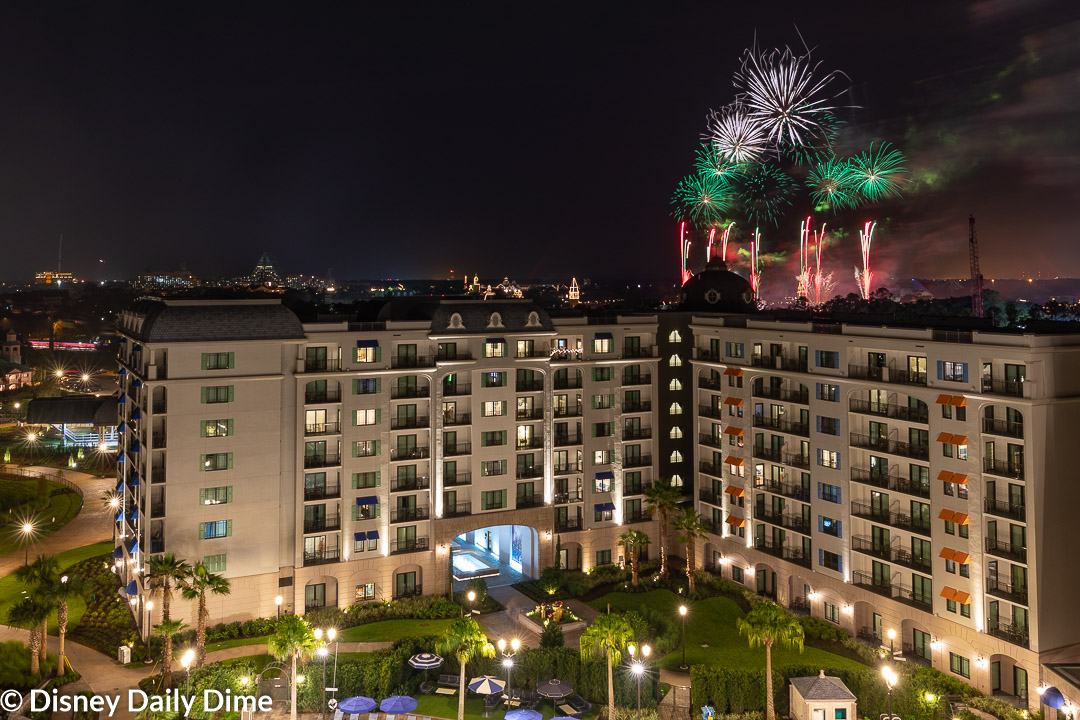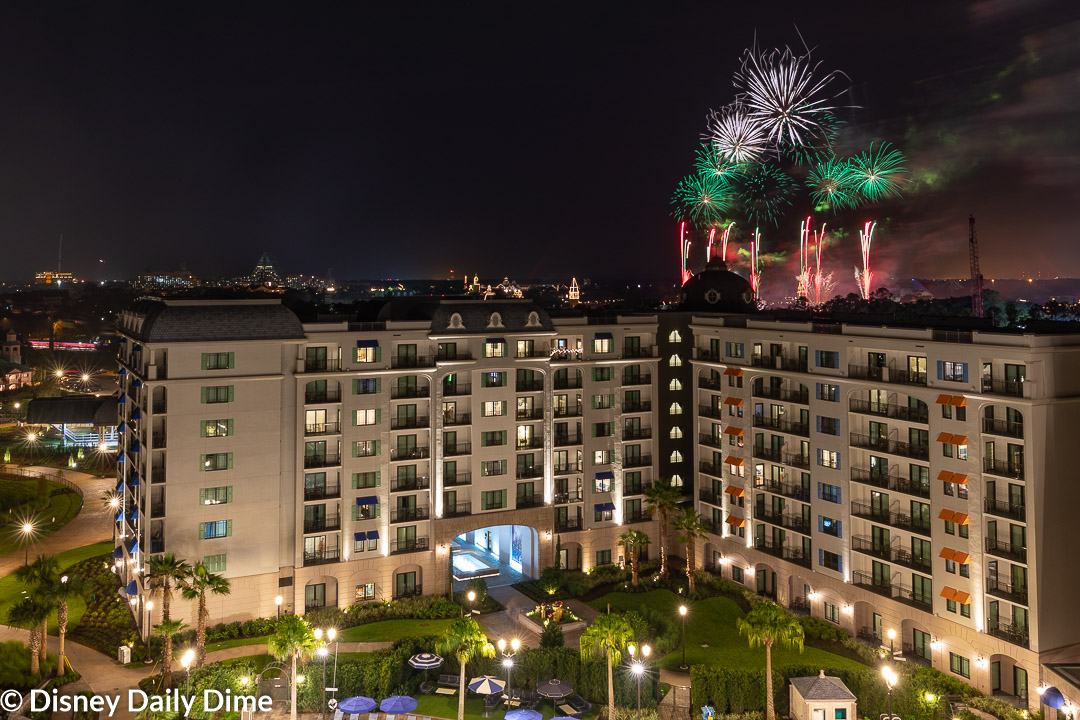 For table service dining, you head up to the 10th floor to eat at Topolino's Terrace.  This restaurant serves breakfast/brunch and dinner.  The breakfast/brunch meal is called Breakfast à la Art with Mickey & Friends.  As the name implies, this is actually a character meal, and it is fantastic.  It is one of our top two character meals in all of Disney World because of the great food and excellent character interactions.  This is a meal that brought tears to the table in a good way.  You can read all about it in our Topolino's Terrace character breakfast review.
For dinner, Topolino's Terrace turns into a signature dining location, and it delivers on that promise.  The food is excellent, but the atmosphere is top-notch too.  After your meal, you can go out on the terrace and watch the fireworks from Epcot and Hollywood Studios.  It's a great touch, but I still don't like the fact that they don't play the show music on the terrace.  Maybe they will fix that someday.  You can read all about it in our Topolino's Terrace dinner review.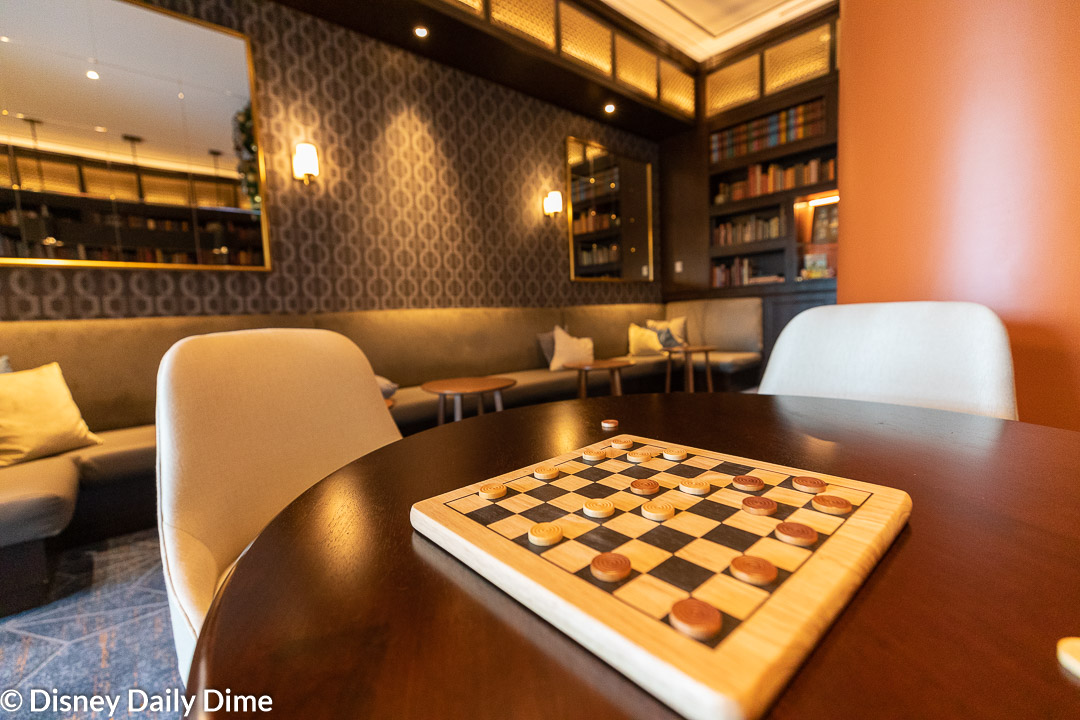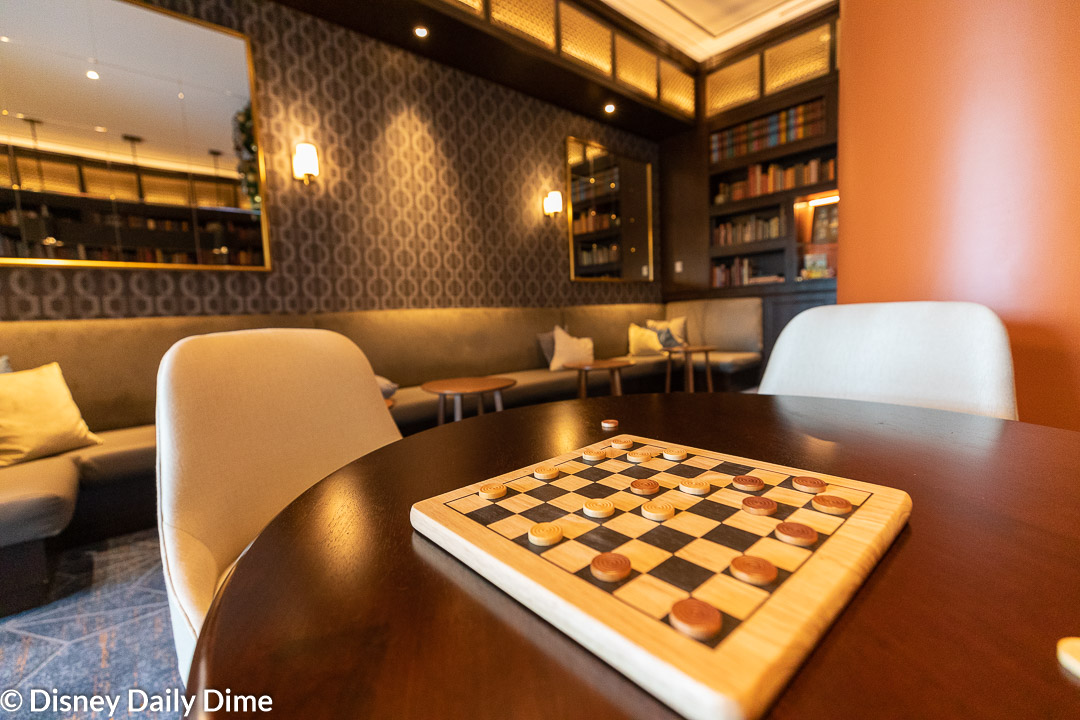 Beyond the main dining locations, you will also find Bar Riva, which is a poolside bar that serves up cocktails and light food.
Just off the main lobby, there is Le Petit Café, which is basically a coffee shop.  You'll find plenty of morning coffee options along with pastries and such here throughout the day.  There's also a quiet little lounge/library just behind the café where you can take your coffee and ease into your day.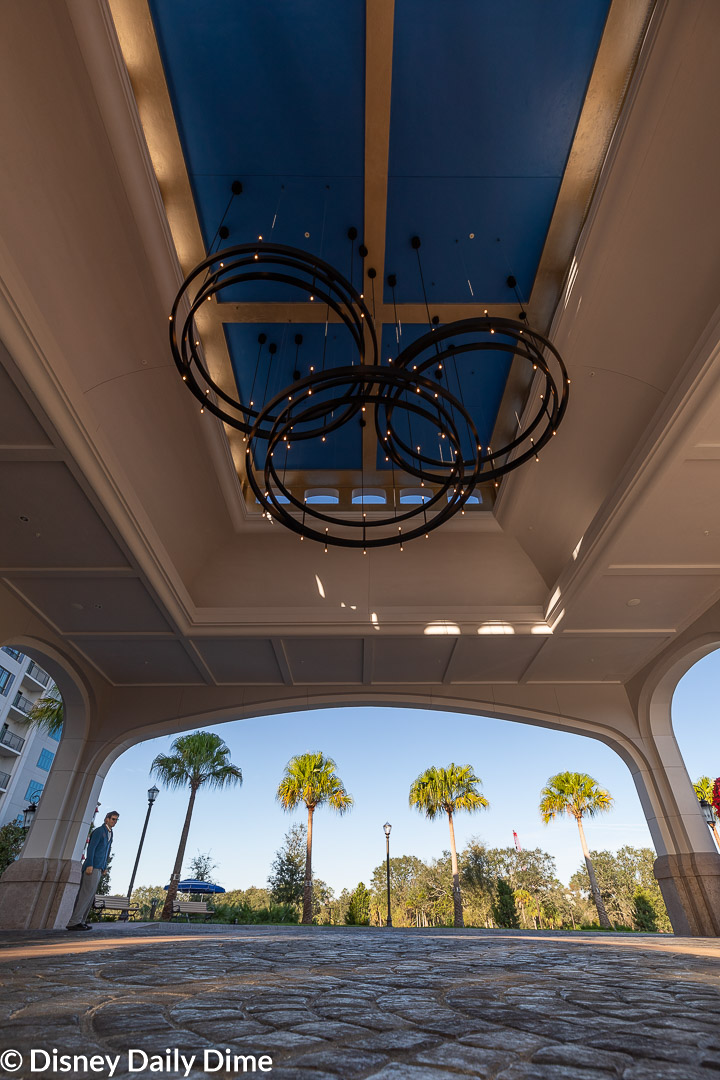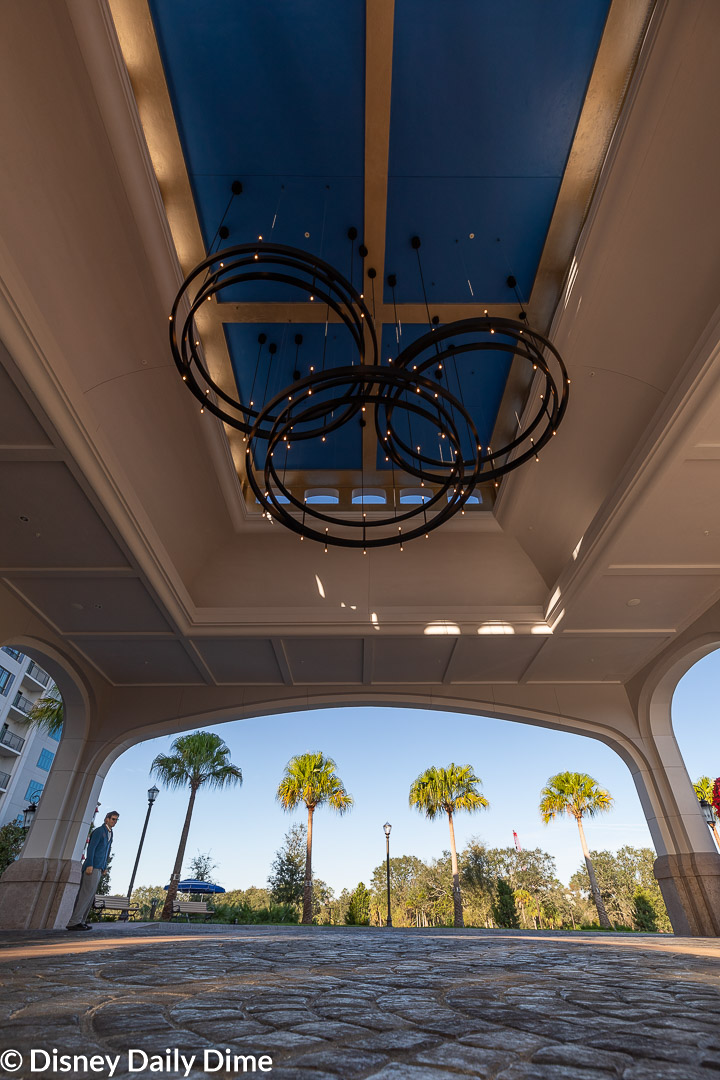 Disney's Riviera Resort Amenities
The amenities that you'll find at Disney's Riviera Resort are pretty standard for a deluxe level resort at Walt Disney World.  Beyond the pools we've already talked about, you'll also find a jogging trail, but surprisingly not an arcade.
The resort also has a general store.  You can park your vehicle at the resort; however, you do have to pay for parking.  Right now, it runs $25 per night at deluxe resorts.
You'll also find a new fitness center at Disney's Riviera Resort.  Known as Athlétique Fitness Center, it has a good amount of room and machines to get a workout in.
The resort rooms come with a standard setup consisting of:
Wi-Fi Internet Access (access is free of charge)
Flat-panel TV
Laundry area
Mini refrigerator (full-size refrigerator in the villas)
Full kitchen in the villas/Kitchenette in the Studios
Coffee maker
Microwave
Ironing board and iron
Hairdryer
Vacuum
In-room safe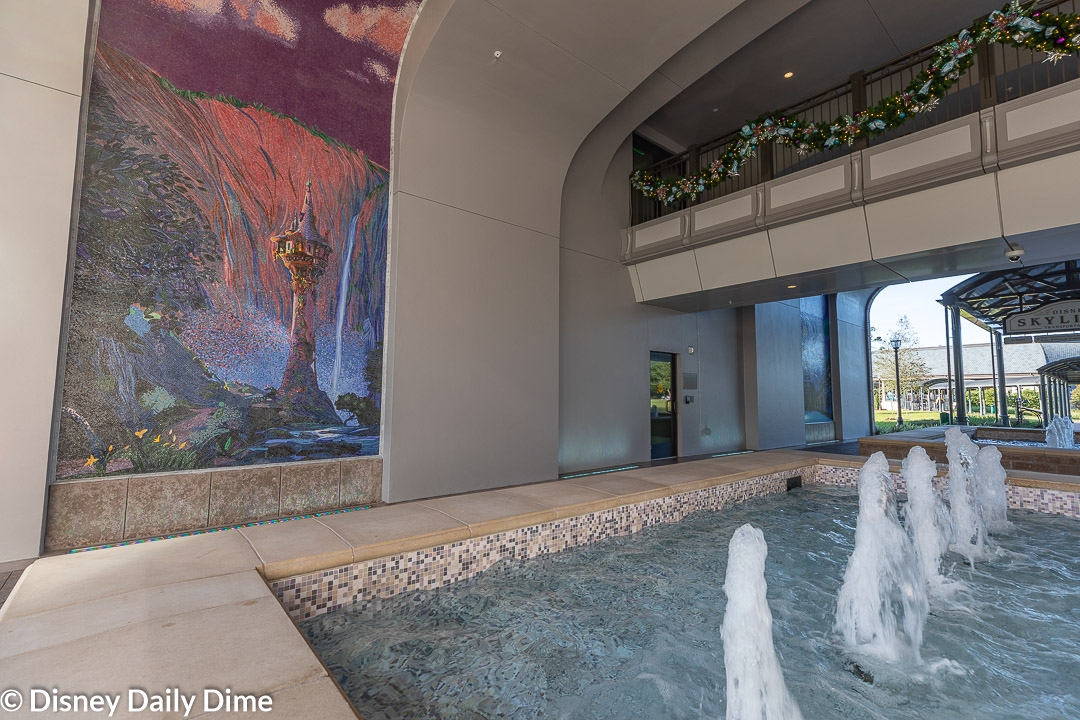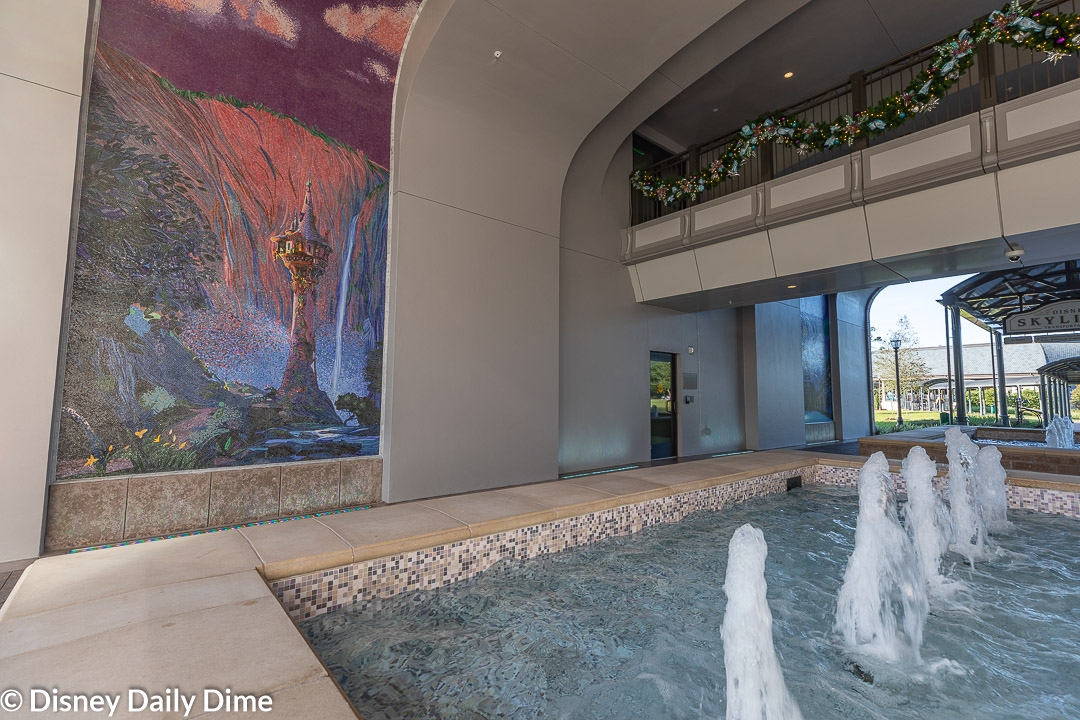 Recreation at Disney's Riviera Resort
Disney's Riviera Resort also features several recreational opportunities you may want to take advantage of.  These include:
Movies Under the Stars
Jogging Trail
Campfire with Smores
Poolside Activities
Yard Lawn Games
The recreation opportunities are plentiful here, but I will say they are less than what you find at other resorts.  One thing that is a plus is that almost all of these are free, except the s'mores.
Disney's Riviera Resort Has Flaws but is a Place We Loved
While we do have issues with some of the theming of the resort, all in all, we found the resort wonderful.  Do we wish that the "Riviera" aspect of the resort would have played out better?  No question!  But in spite of that, the resort mostly shines.  And let's be honest, there are few resorts that check every box.
If you're looking for a high-end experience on property, Disney's Riviera Resort is a great location.  Between the phenomenal dining, excellent transportation, and exquisite nighttime ambiance, we loved the resort.
It does have aspects that make it feel like the resort caters to adults, but it didn't bother Anna and Elsa.  As I said earlier, they loved staying here and want to come back.  Did I mention they love the Skyliner?  They view it as a ride they get to do on the way to the parks.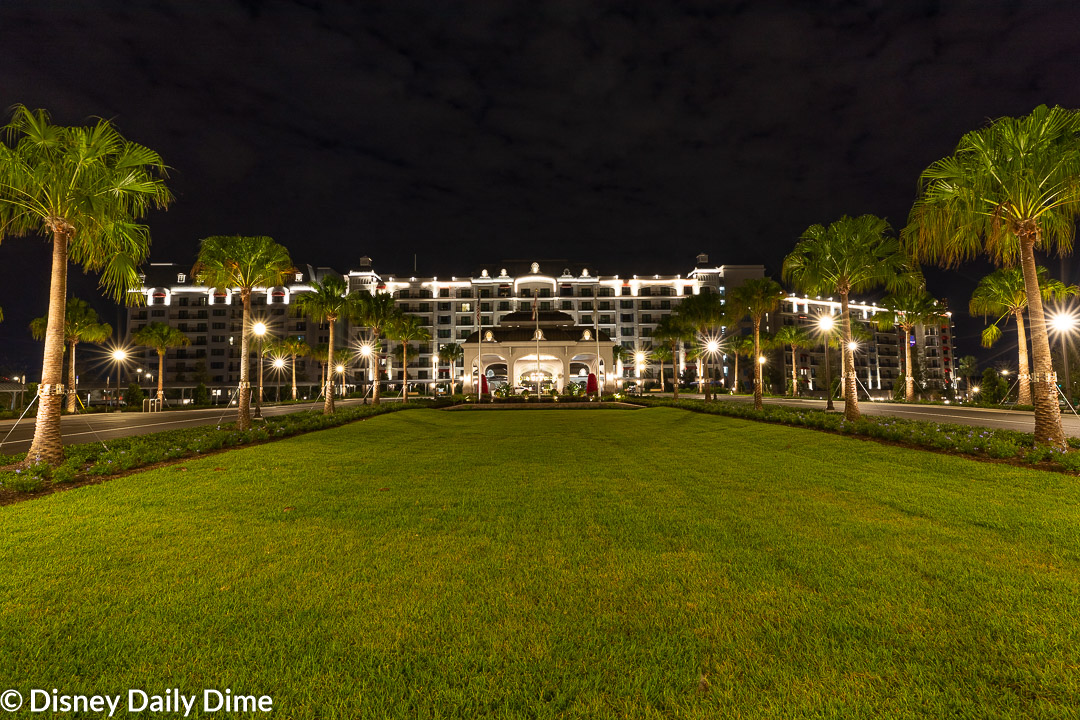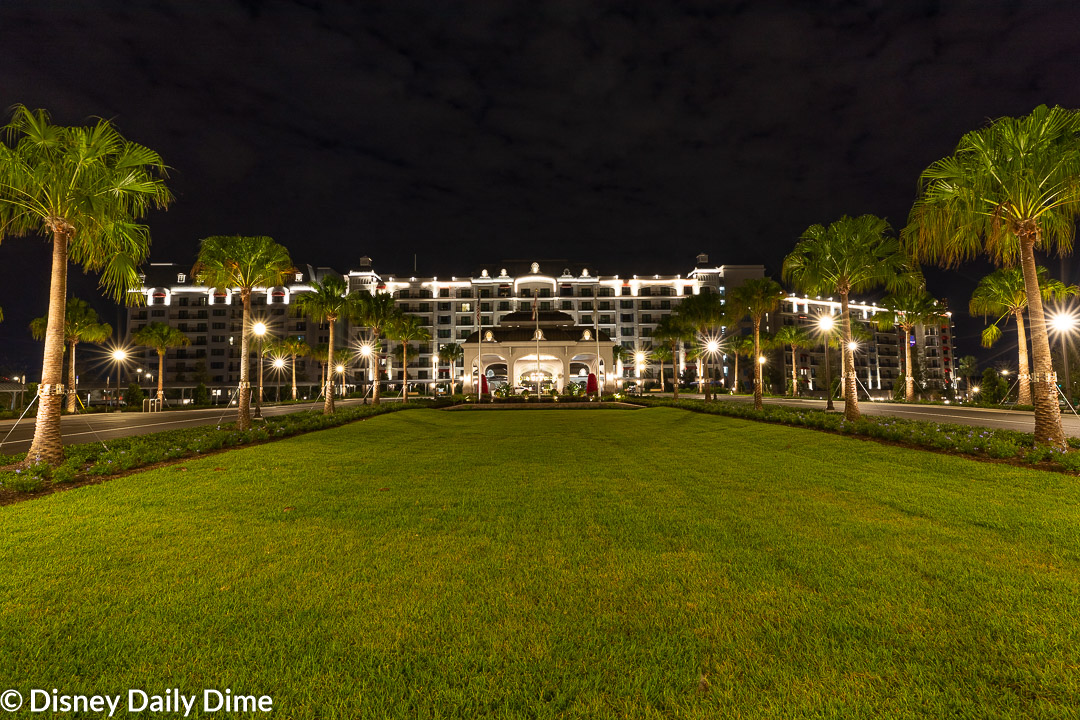 As with many things Disney World lodging-related, the cost is always a big part of the value.  If we have to pay rack rate prices to stay here, I would have a hard time justifying $600+ per night.  In fact, I know I could never justify it.  But if you can score a deal and get one of the deluxe studio rooms for somewhere between $300-400 per night, then I think it is worthwhile.  Renting DVC points to stay here may be something we contemplate next time as they can lower the cost of staying here substantially.
For our family, the rooms were terrific.  They had just enough of the light touches of Disney that we love.  Finding a room where each of the girls can sleep in their own beds and have two showers was an amazing perk of the deluxe studio room design!  It made life so much easier for us.
Now, I will admittedly say we would probably never stay at this resort for 6+ nights, even on a deal, because it would wreck our budget for the trip.  However, we could stay here for 3 nights and stay at a value or moderate resort for the rest of a trip to keep costs down.  It's a great way to experience different parts of Disney World.
Wrapping Up Our Disney's Riviera Resort Review
With that, we'll bring our Disney's Riviera Resort review to a close.  We hope you found it helpful.  If you did, we'd greatly appreciate it if you would share it on social media.  It helps get the word out on our blog and tells us we're doing something right.  Just use the social media sharing buttons on this page.