This evening Disney World finally gave us some answers to what will be happening with their fall seasonal event line up.  The announcement was made via a post on Disney Parks Blog.  Specifically, the Epcot Food and Wine Festival and Mickey's Not So Scary Halloween Party.  As you can read in the title to this post, Disney World has decided to cancel Mickey's Not So Scary Halloween Party.  The Epcot Food and Wine Festival will go on but in a modified format.  We'll talk a little about each of these items below.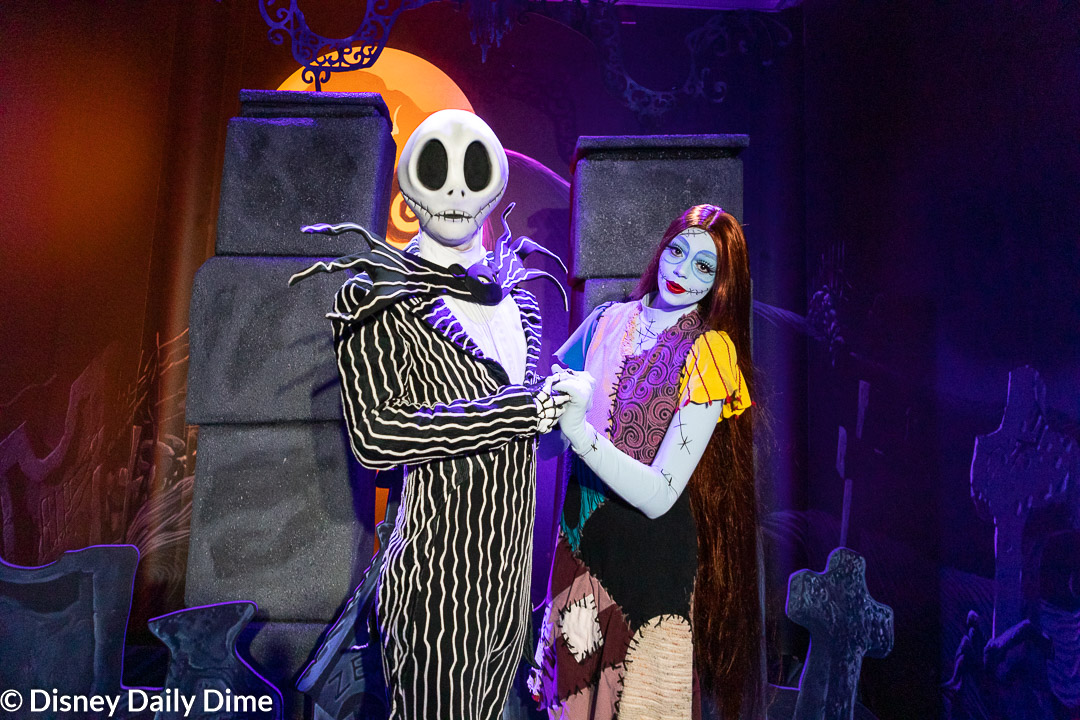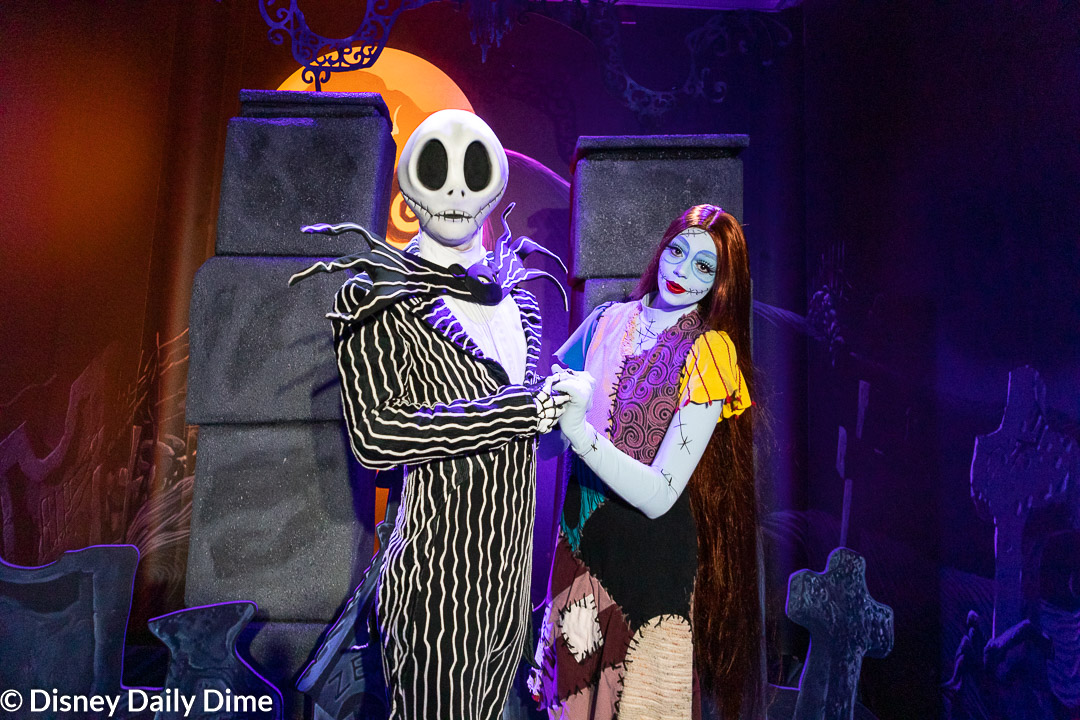 Mickey's Not So Scary Halloween Party Cancelation
So, let's talk about the bummer news first.  The fact that Disney World canceled Mickey's Not So Scary Halloween Party isn't a very shocking thing.  We were holding out hope that Disney would find a way to make it happen, but the logistics proved too challenging.  It wouldn't surprise us if the financials of the Halloween Party proved challenging as well, which we imagine played a role in this also.  Disney is a publicly-traded company, with shareholders, lest you forget.
The reality of what makes the party so popular was too daunting to overcome.  Between parades, character meet and greets, stage shows, and fireworks, there wasn't a lot Disney could do.  All of these lead to large congregations of people, and the only way to alleviate that would be to cut back on attendance dramatically.  Otherwise, you have to eliminate the special events, and then it is just like any other night at Magic Kingdom.
There is no word from Disney on how they will handle refunds of party tickets at this point.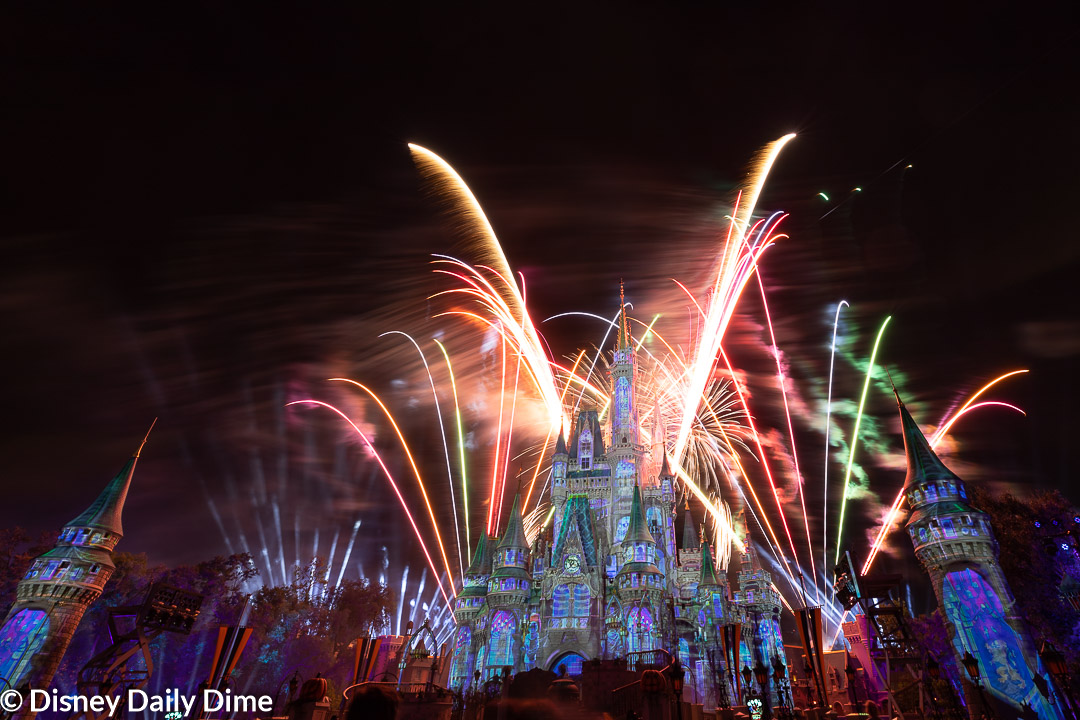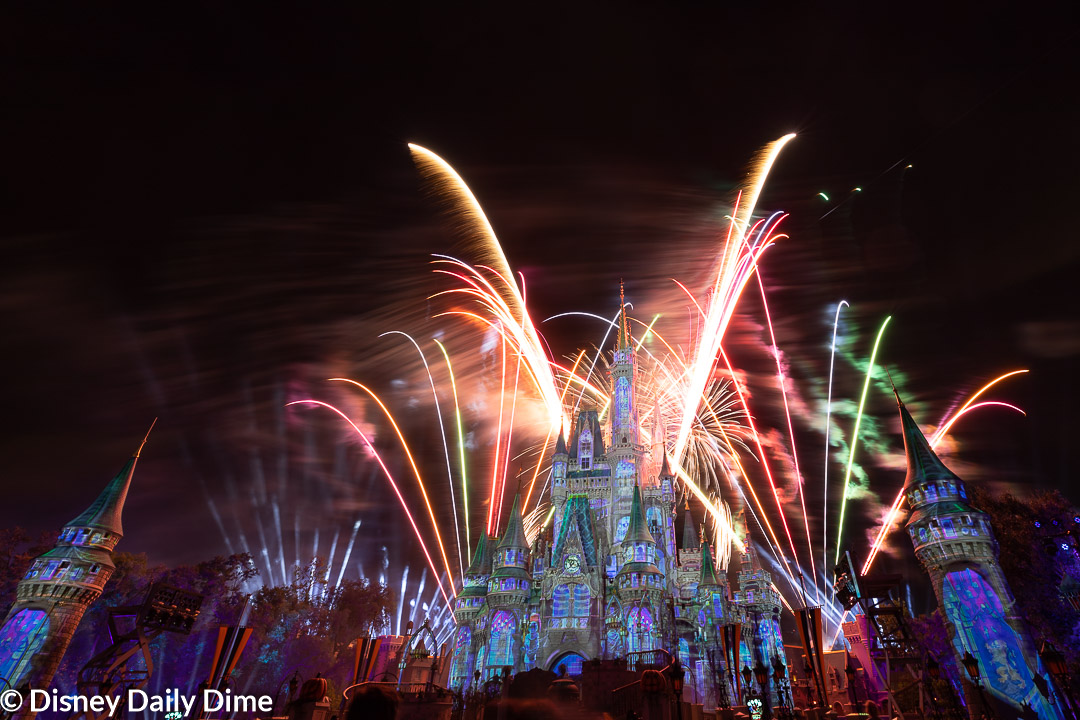 Some of you may be wondering what implications this has for Mickey's Very Merry Christmas Party.  Well, Disney actually addresses that in their post.  They say, "Looking ahead to the holiday season, this may spark questions about Mickey's Very Merry Christmas Party and the EPCOT International Festival of the Holidays, which includes the Candlelight Processional. We are monitoring our new environment closely and will make a decision on these events as we continue to learn more from government and health officials. As always, our goal is to explore every option and look at ways in which we can still host events and festivals full of Disney magic, while still operating responsibly with the health and safety of our guests and cast members in mind."
So, stay tuned.  There's a lot of time between now and then.  Given they canceled Mickey's Not So Scary Halloween Party about two months before it was supposed to start, we would guess we'll hear more about the Christmas Party around September 1st.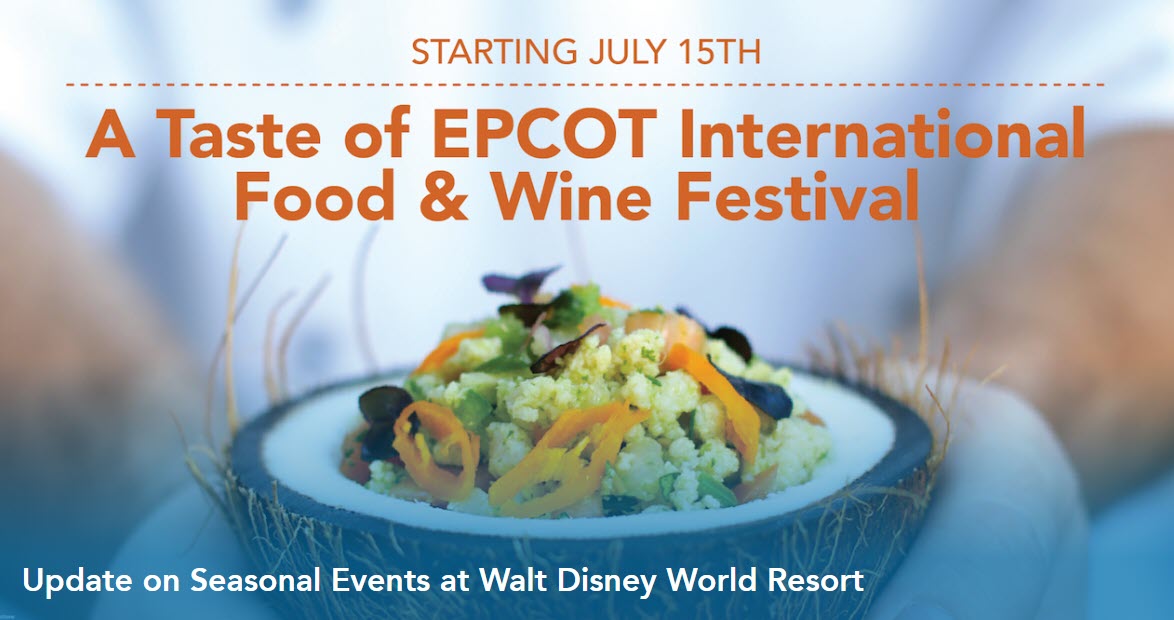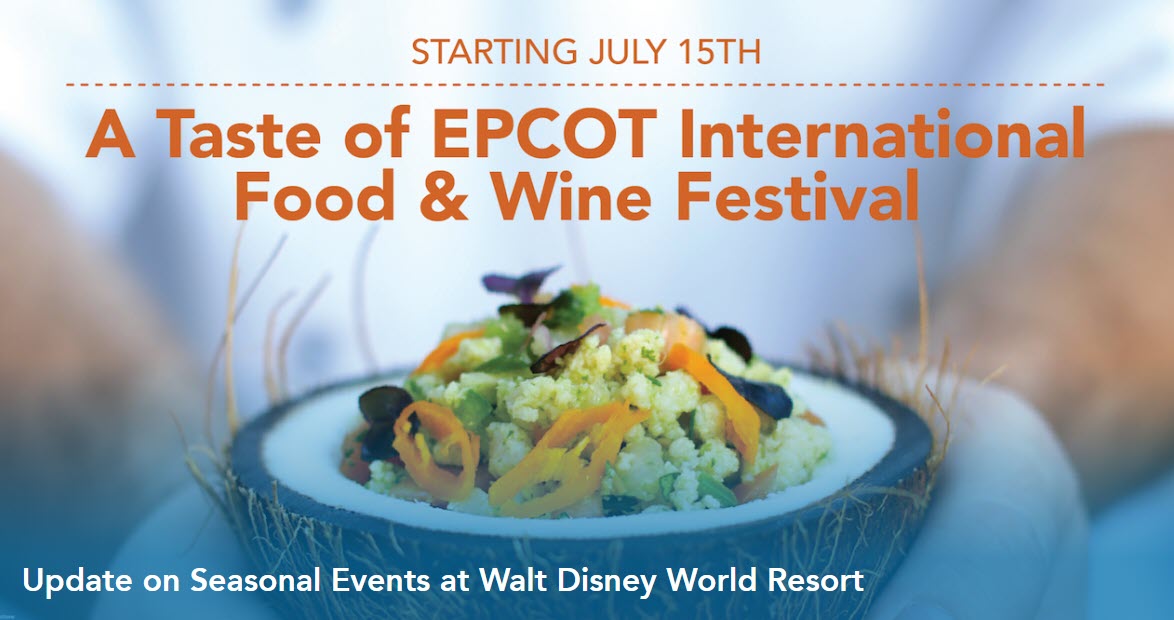 Epcot Food and Wine Festival Is a Go…Sort Of
The upside of Disney post tonight is that the Epcot Food & Wine Festival is going ahead, and it is going to be the longest festival ever.  That's right; the festival will start up immediately when Epcot reopens on July 15th.  This is about a full month before the festival would typically start.  The post says the festival will continue through the fall but doesn't specify an end date.  Last year the festival ended right before Thanksgiving.
With this positive news, there is some sad news.  The festival will be modified from its usual format. I will say, if we had to pick a between no festival or a modified festival, we'd go with a modified version.  So what's going to be different?  Let's dive in.
First off, Disney days there will only be 20 signature global market places, including Hawaii, Hops & Barley, and Islands of the Caribbean.  This is a reduction from the 32 marketplaces last year.  We checked the Disney World Food & Wine webpage, and they did not list which marketplaces will be available this year.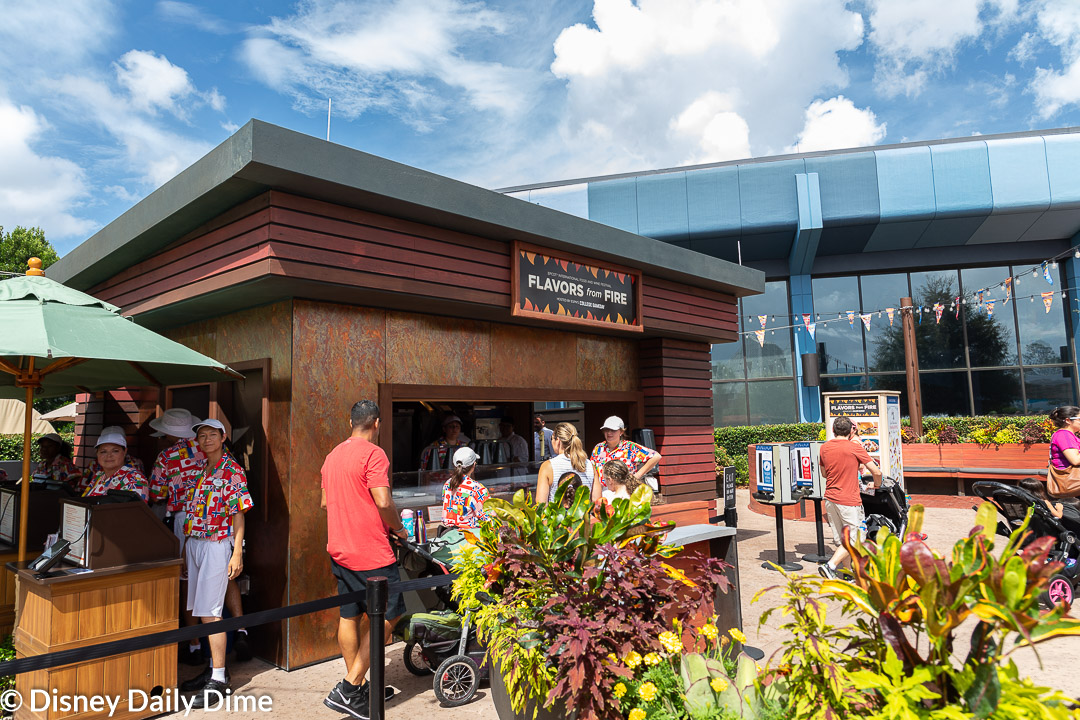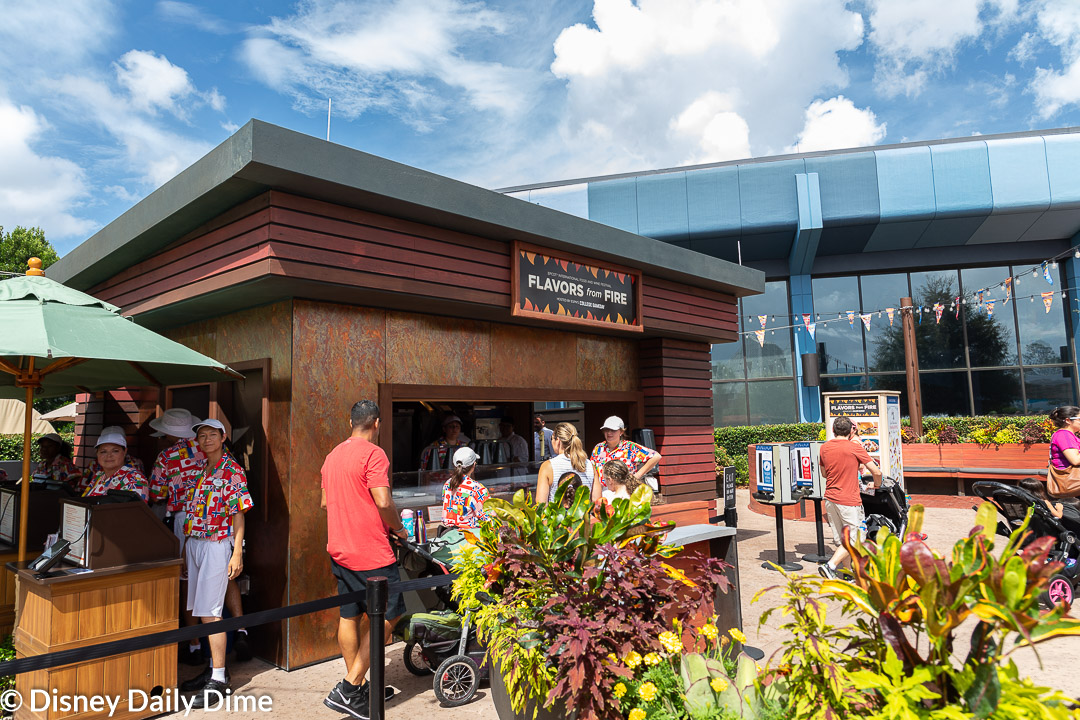 Also, they are canceling the Eat to the Beat Concert Series.  This isn't terribly surprising as they have to observe social distancing standards, and that's a pretty tricky task for a concert.  Disney did say that "there will be plenty of music to enjoy at America Gardens Theatre with local EPCOT entertainment such as Mariachi Cobre, the JAMMitors, and more. These fan favorites will spread out their performances throughout the day, giving audiences more options to enjoy them."  This is an interesting choice, given that these acts will attract crowds to some degree, but certainly not the same as headline acts that frequent the festival.
There was no word on all the interactive culinary classes, celebrity chef meals, and other special events.  We have a hard time imagining they will go on, but we'll have to wait for official confirmation.
In a strange, or maybe not so strange turn of events, the festival will be adorned with many features of the Epcot Flower and Garden Festival.  The blog post mentions that you will be able to find the Remy topiary over in the France pavilion.  It sounds like he will be the only one.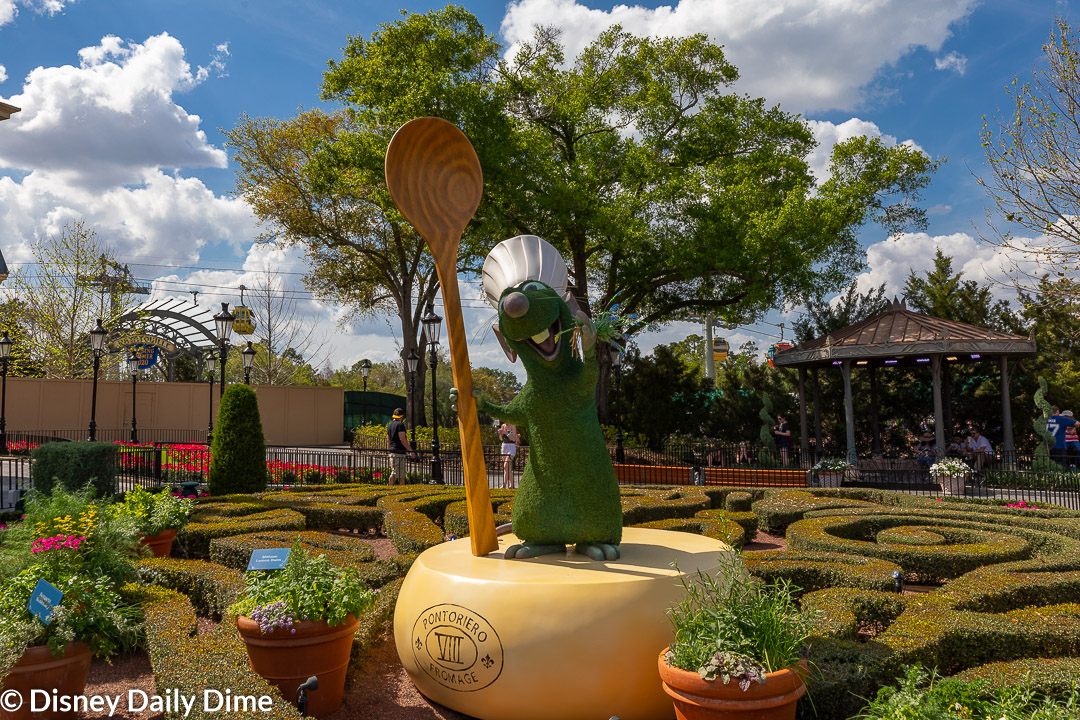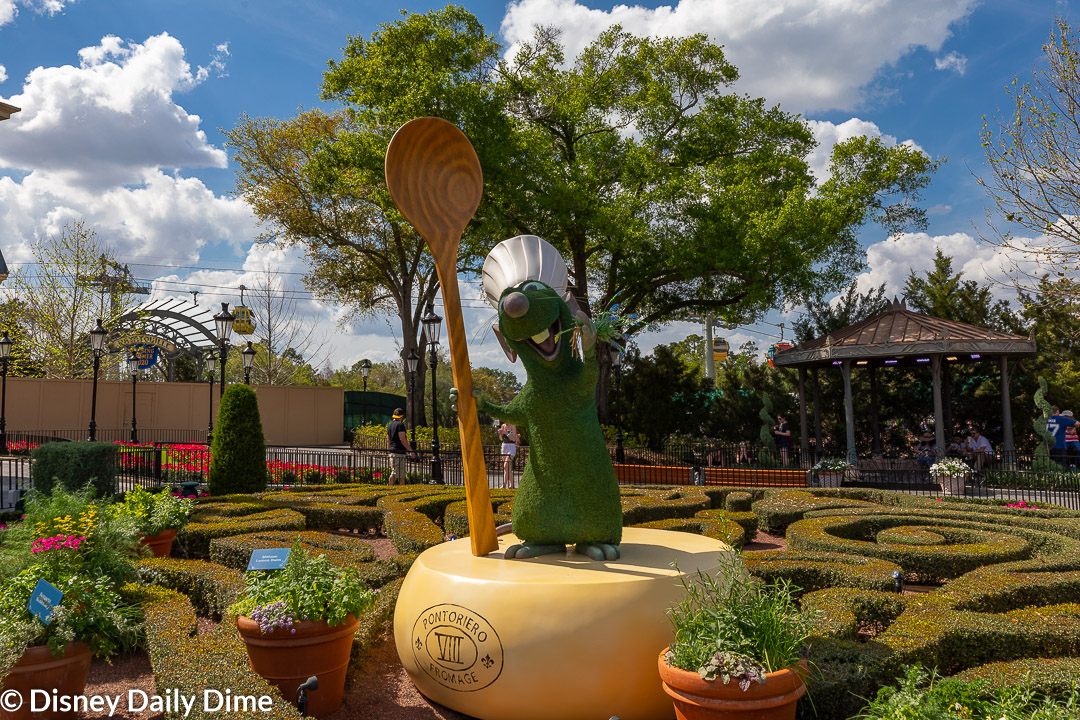 In addition, you'll be able to buy Flower and Garden merchandise at the beginning of the festival.  This is likely for two reasons.  First, they have a lot of excess inventory that they need to move.  Remember, Flower and Garden was canceled a mere two weeks into a three-month-long run.  Second, Disney World likely had their supply chains set up to deliver Food & Wine Festival merchandise around the beginning of August.   Given all the supply chain disruptions around the world, it wouldn't surprise us if the arrival of the Food and Wine merch is later than they planned.  Disney very vaguely says to "stay tuned as Food & Wine merchandise joins the fun later on after the festival begins."  That may mean they don't even know when the merchandise will be in stock.  Or maybe they won't release it until they feel they have adequately depleted their Flower and Garden merchandise.
If you want a reminder of what the Flower and Garden merch looked like, you can find it in the YouTube video we did.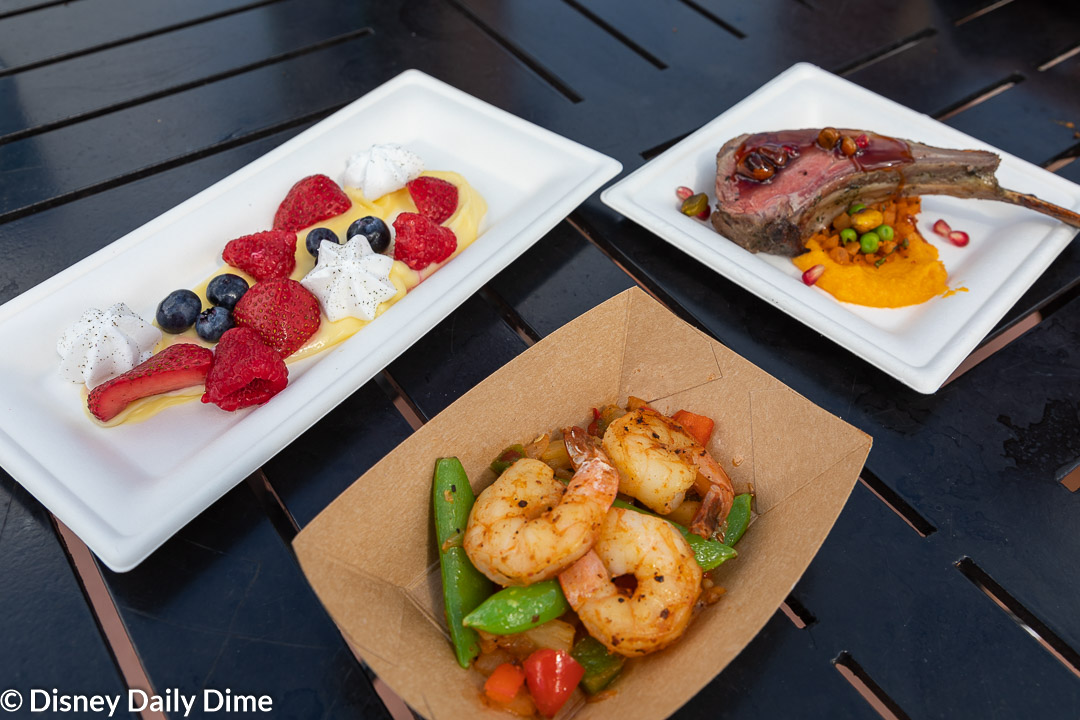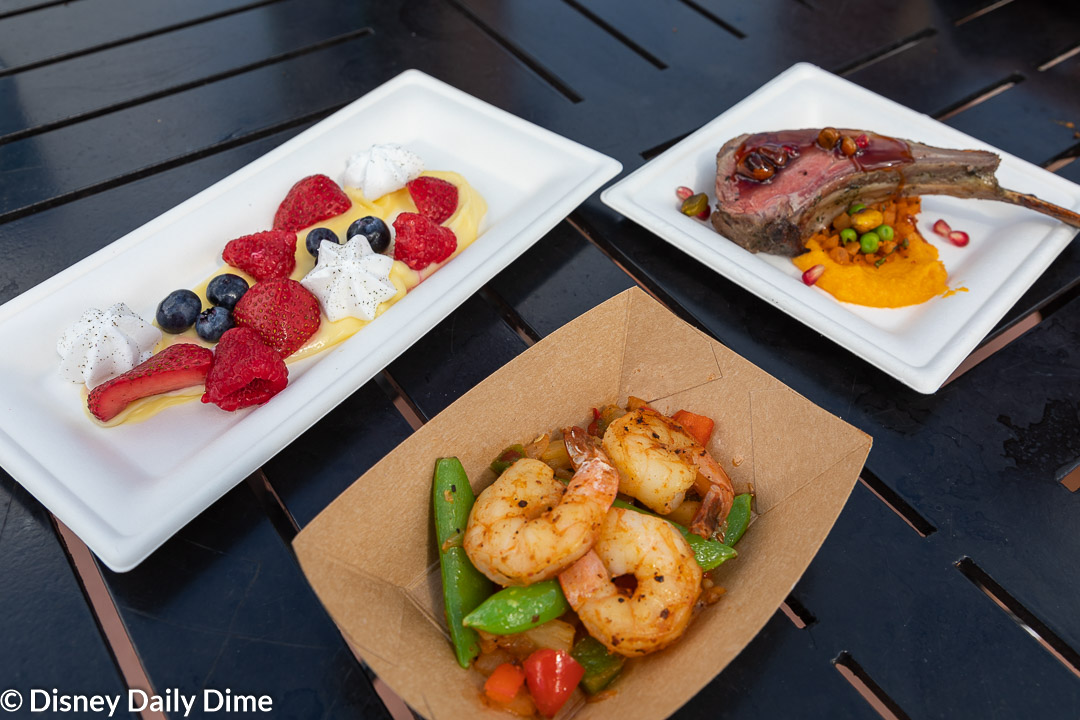 You'll also be able to find Remy's Ratatouille Hide and Squeak scavenger hunt.  Again, odds are they have a boatload of inventory of the maps that they needed to do something with.
Wrapping Up
That's all we know for now—big news for sure.  More detail will undoubtedly leak out as we approach the July 15th reopening of Epcot.  We'll keep you up to speed on all the news.