On Wednesday, Disney World representatives went before the Orange County Economic Recovery Task Force and presented their plan for reopening the parks.  During the virtual meeting, Walt Disney World Senior Vice President of Operations Jim McPhee provided details on their reopening plan.  Additionally, Disney World issued a press release with additional information about the opening of the parks.  In this post, we'll cover everything of note that was released today on the Disney World reopening plans.
We should also note that there has been additional new information released after we first wrote this post.  There is a post covering the cancelation of FastPasses, Dining Plans, and Dining Reservations.  We also have a post about the cancelation of character meals.
If you are interested in watching the presentation to the Orange County Economic Recovery Task Force, you can find the video here.  The Disney presentation starts at about the 58:11 mark if you want to skip to it.
Before we start, we should point out that Florida's governor must approve Disney World's reopening plans, but it is anticipated that he will approve them.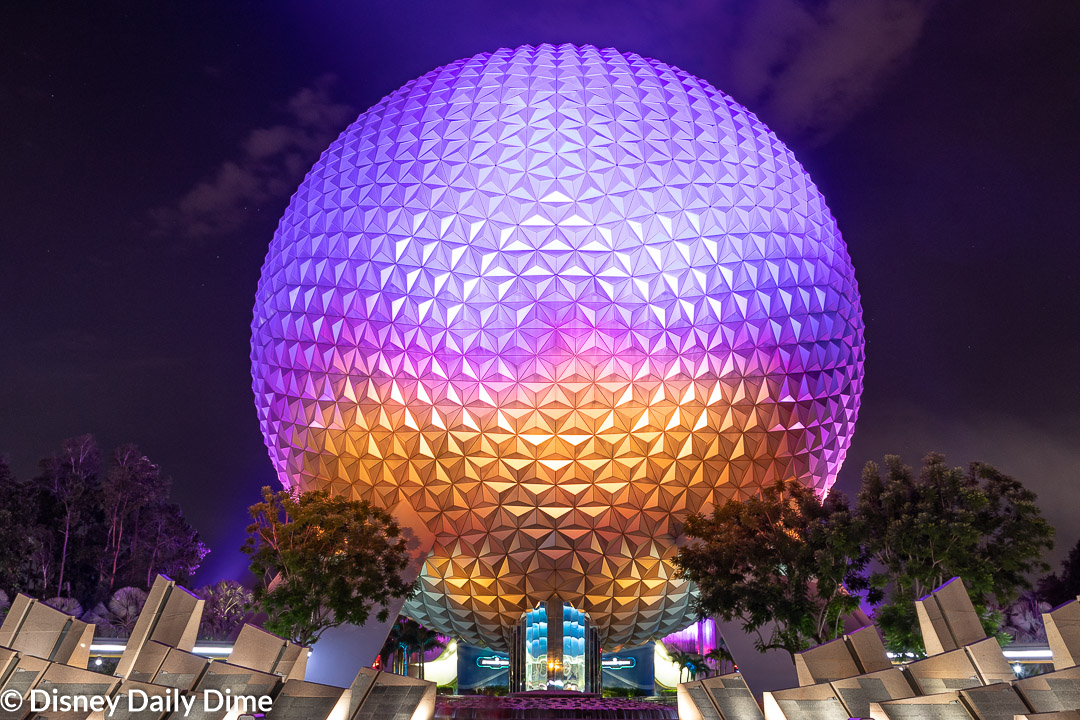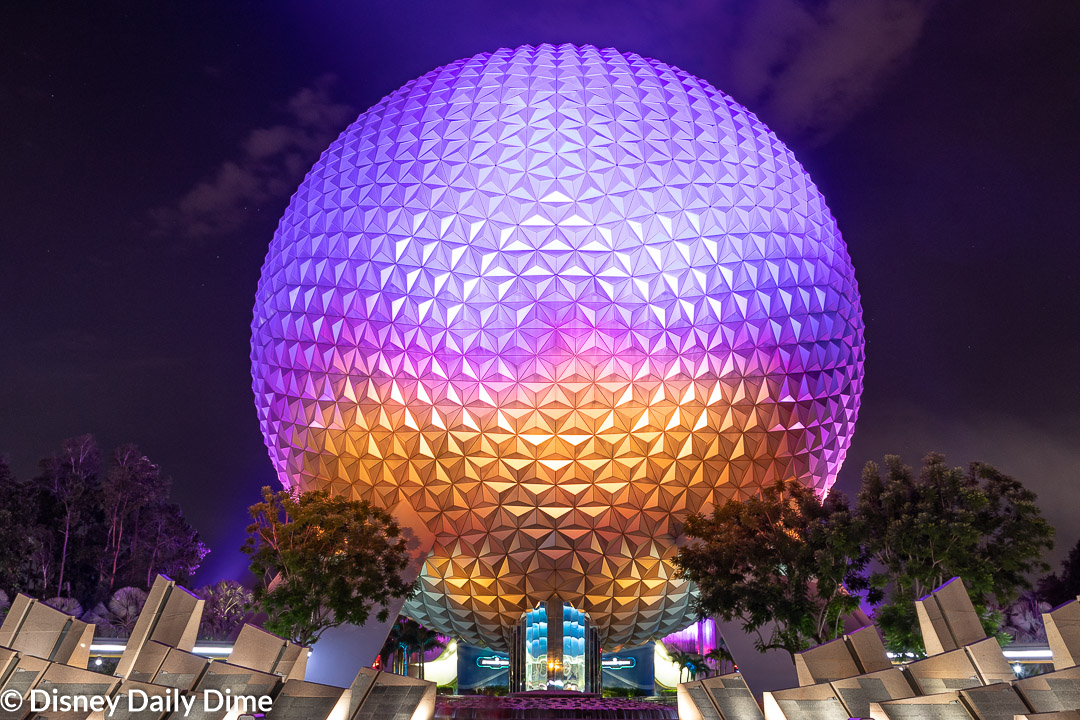 Disney World Park Opening Dates and Capacity Limits
So let's start with the big news on the park opening dates!  Disney World will reopen Magic Kingdom and Animal Kingdom on July 11th.  That will be followed by the opening of Epcot and Hollywood Studios on July 15th.  That's the simple part.  Beyond that, there are a whole lot of details to fill in.  Disney provided answers to some of these details and not others.
Disney has said there would be soft openings for cast members.  We could even see some select invitations for Florida residents, DVC members, and annual passholder to attend some soft opening events to help Disney work out any kinks.  I'm sure they'll even invite a blogger or two but have a feeling we won't be on that list.  Oh well, something to aspire to, I guess.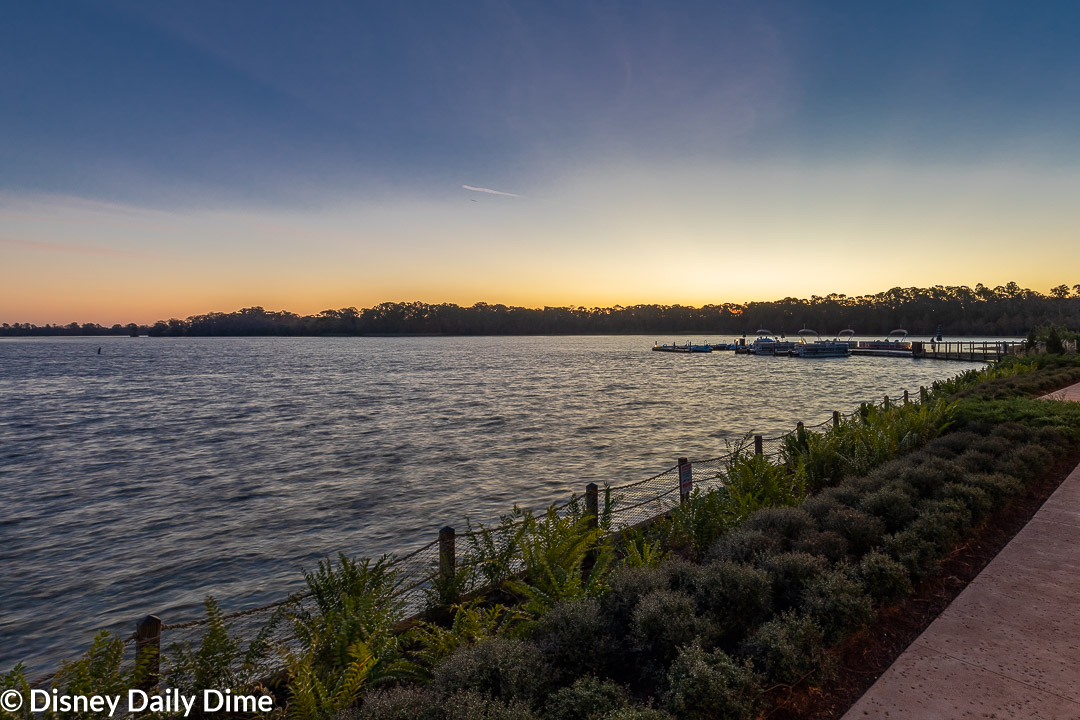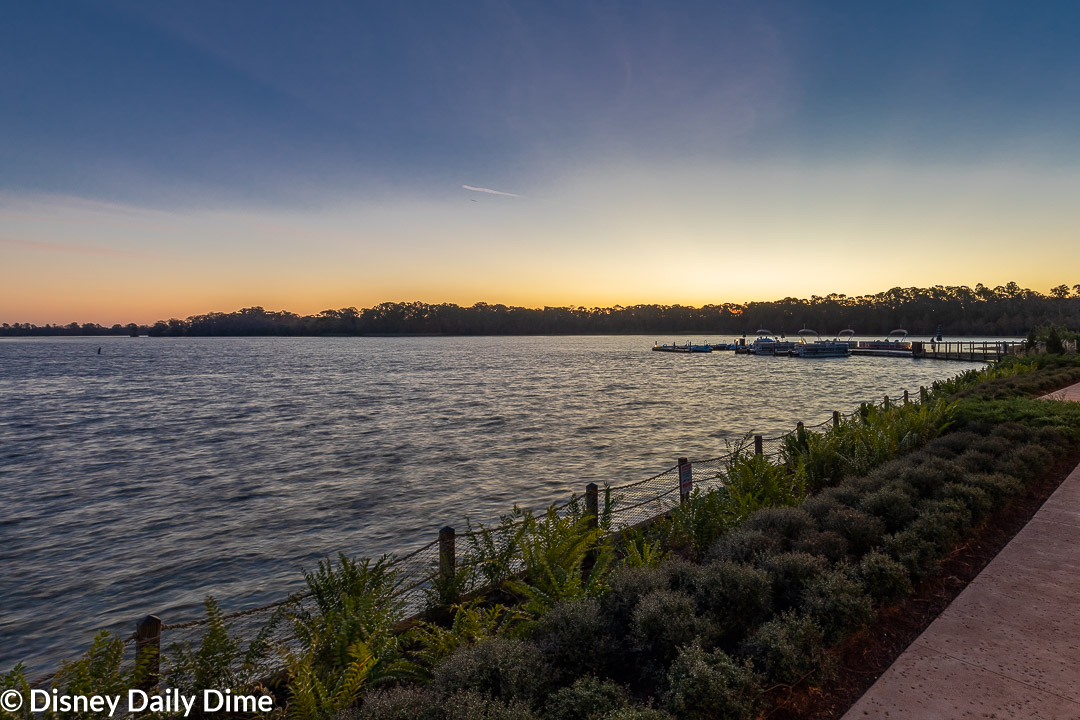 Disney World did not offer reopening dates for Typhoon Lagoon or Blizzard Beach.  Given that they are closing down water-related playgrounds in the parks, we don't see a likely scenario where the water parks reopen anytime soon.  It is entirely possible that they will be closed until next year.  To be clear, this is our speculation, and nothing officially announced by Disney World.
Much like Disney's reopening of its Shanghai park, Disney World will open at significantly reduced capacities.  Disney has not disclosed what that capacity level will be, but it is assumed to be in the 20-30% range.  Walt Disney Company CEO Bob Chapek was on CNBC today and declined to answer that question.  You can see the full interview with Chapek below.  We'll pepper in some of the details that he offered up throughout this post.
One item of note that Chapek does reveal is that the capacity limits will be informed by the 6-foot social distancing guidance that the CDC continues to recommend.  While the parks aren't always filled, if you assume that they are, the 6-foot spacing puts a floor on the capacity limits of the park around 16% (1/6th).  We don't think it is likely that Disney World would reopen at such a low capacity because of another thing Chapek said.  That information would be that Disney will not open parks unless they can bring in enough guests to cover all of the variable costs of running the park, plus some degree of fixed costs.  So, the parks may lose money while they open up, they just won't lose as much as they otherwise would if they were completely closed.
It is worth noting that Disney Shanghai is operating within the parameters established by the Chinese government requiring 3-foot social distancing in the park.  In his interview, Chapek revealed that that level of spacing allowed Disney to admit around 20,000 people into the park each day.  While the parks aren't exactly the same, they are designed with the flow of guests in mind.  The rumored capacity of Shanghai Disneyland is 80,000 people.  That would suggest that Disney is operating that park at about 25% of capacity.  Initial reports were that Disney would run the park at 30% capacity, which would be 24,000 guests per day.
If we assume Disney World will have 6-foot social distancing at Disney World, we can't foresee them exceeding 30% capacity and the more likely opening between 20 and 25% of capacity for each park.  This would suggest somewhere around 25,000 guests per day could enter Magic Kingdom, assuming its estimated capacity of 100,000 guests is correct.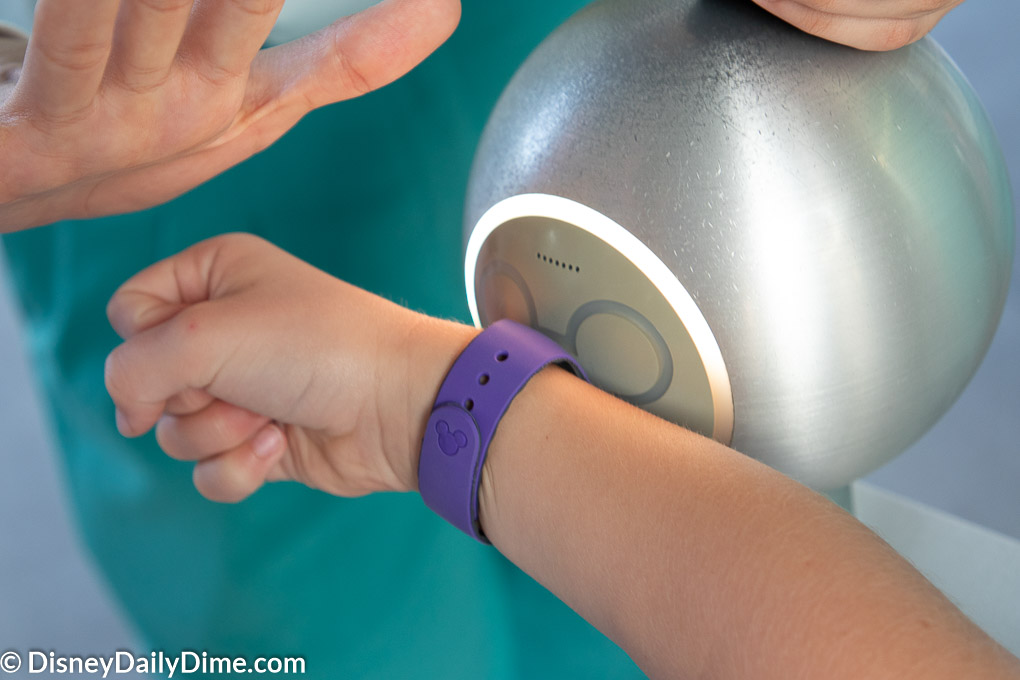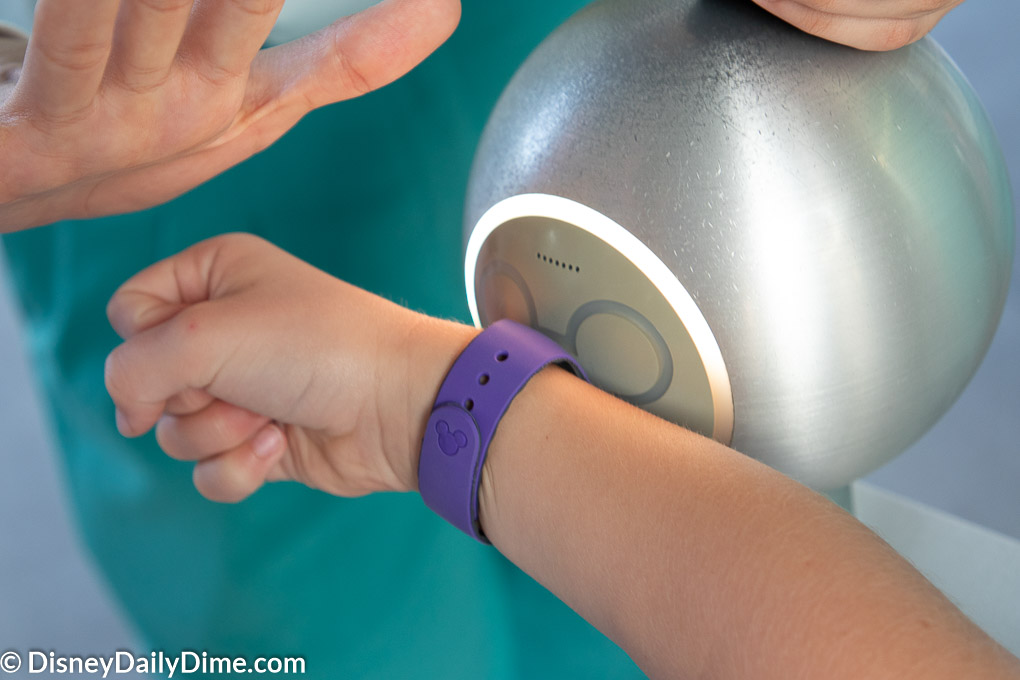 Disney World Park Operational and Hours Changes
Because of this reduced capacity, Disney World is instituting a new reservation system to enter the park.  You must make a reservation to ensure admission to the parks.  Just having a ticket, or even an annual pass, will not guarantee you get in.  Disney did not provide details on when the reservation system will open, but we would assume it will be soon.
Disney did say that before they open the reservation system to the general public, they were going to work with guests that already have tickets/hotel reservations to accommodate all of them.  I think it is safe to say, if you don't already have tickets or reservations for July, you are likely not going to get in.  Never say never, but the odds would not appear to be in your favor.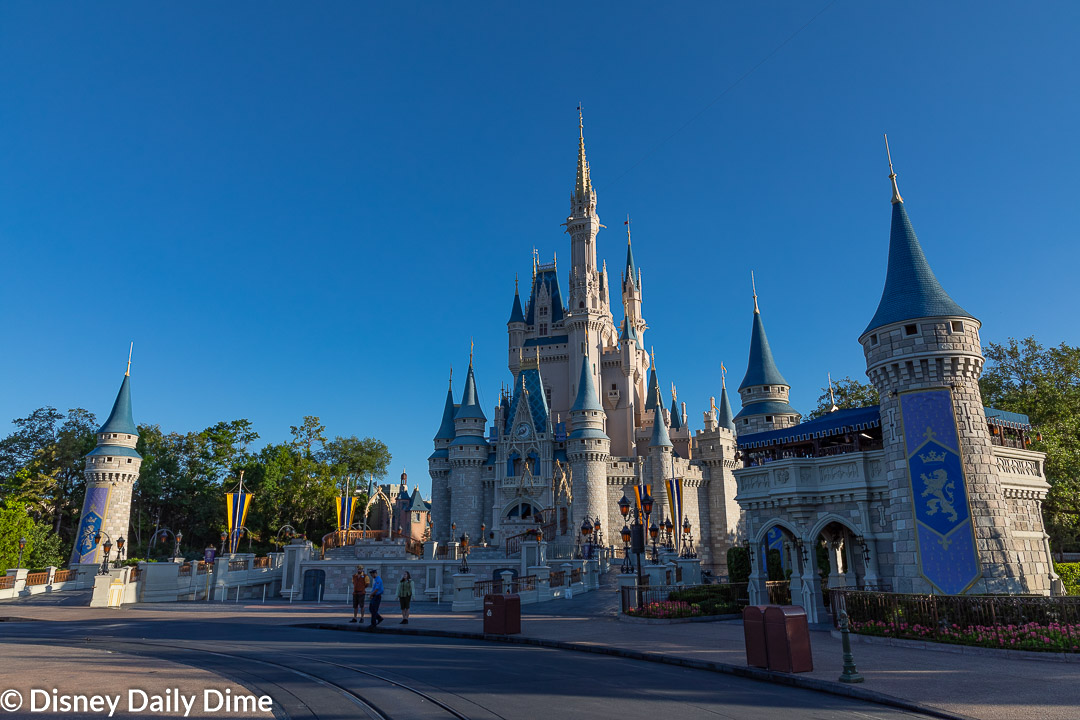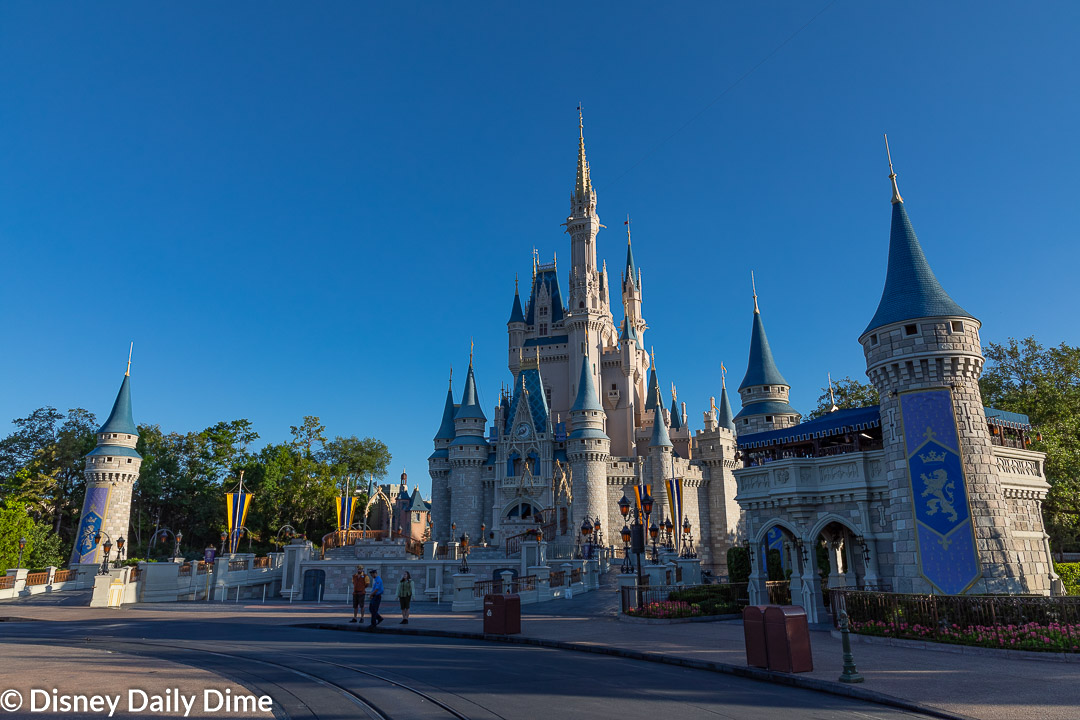 Also related to the reduced capacity of the parks, Disney is shortening the park operating hours too.  Here are some of the changes we've seen on the Disney website.
Magic Kingdom – Park closes at 7:00 PM
Epcot – Park does not open until 11:00 AM (from the usual 9:00 AM opening)
Hollywood Studios – Park opens an hour later at 10:00 AM and closes an hour earlier at 8:00 PM
Animal Kingdom – Park opens earlier at 8:00 AM but closes earlier at 6:00 PM
Interestingly, Disney does continue to list Extra Magic Hours on the schedule.  We were wondering if they would do away with them, but at this point, it looks like they will stay.  The also kept Early Morning Magic on the park schedule.
Interestingly, Disney World does list park hours for the two water parks.  However, they show operating hours through all of July, before the rest of the parks open.  We think it is just poor website maintenance, rather than any indication of when those parks are opening.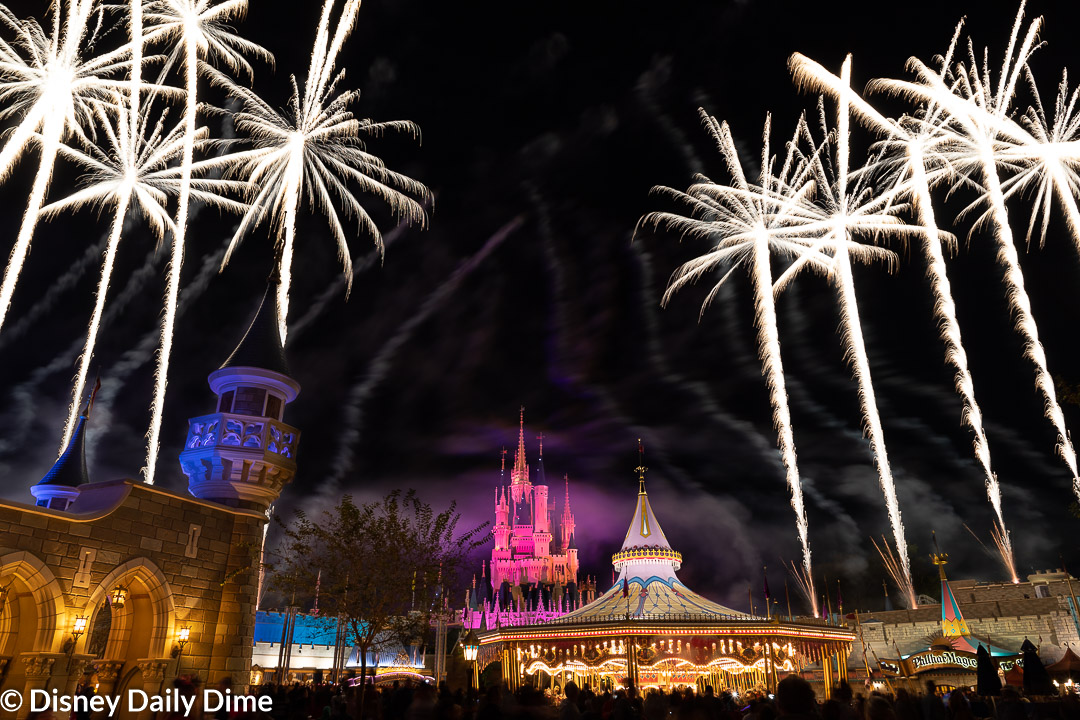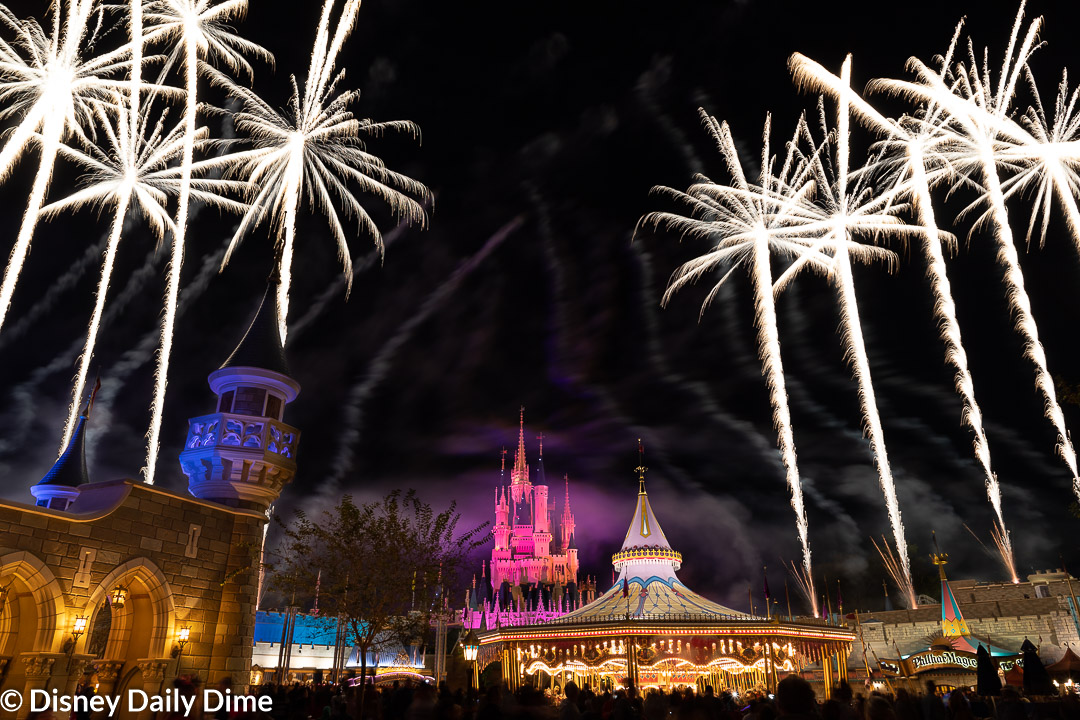 As part of observing social distancing rules, specific experiences that attract crowds in close proximity will be temporarily halted.  That means Disney World will not have fireworks shows, parades, or character meet and greets when it reopens.  There is no timeline on those events to return, but we think it will be a while.  We're really wondering if Disney will have these experiences when Mickey's Not So Scary Halloween Party starts up in August.  They are significant parts of that hard ticket event and makes us wonder if the party start dates will be delayed.
Unfortunately, this also means that Bibbidi Bobbidi Boutique will not be open to start.  If you have two girls like us, this is probably disappointing, but given the high contact nature of the experience, it was unavoidable.
Beyond capacity limits, Disney World will introduce "enhanced safety protocols" for the parks and resorts as they open up.  This will include a multi-pronged approach focused on the following:
Enhance Protective Measures – A layer of protocols including the use of face coverings, hand washing & sanitization stations, and physical barriers, where appropriate
Physical Distancing – Reduction in theme park capacity that enables appropriate physical distancing in the theme parks and appropriate signage of physical distancing requirements as a reminder
Enhanced Cleaning/Sanitation – Build upon existing standards of cleaning with heightened protocols in the theme parks
Temperature/Health Screening – Conduct guest and cast member temperature checks
Limited Contact Enhancements – Reduction of guest and cast member contact points
Education, Communication, and Engagement – Communication of new health and safety protocols to guests, at appropriate touch points – both pre-arrival and on-site
Frankly, nothing in here is surprising to us.  All you need to do is look at what Universal announced last week, what Disney did in Shanghai, as well as how Disney Springs opened.  Some may be surprised by the temperature checks and face mask requirements, but as we discussed in one of our recent posts on Disney World reopening, it was pretty clear Disney was headed this way.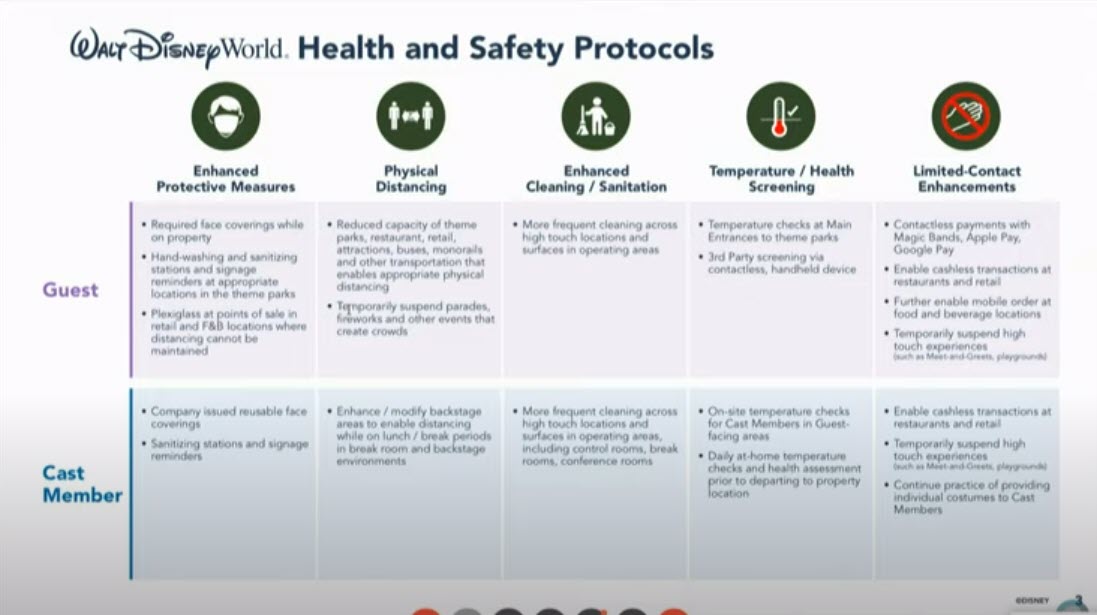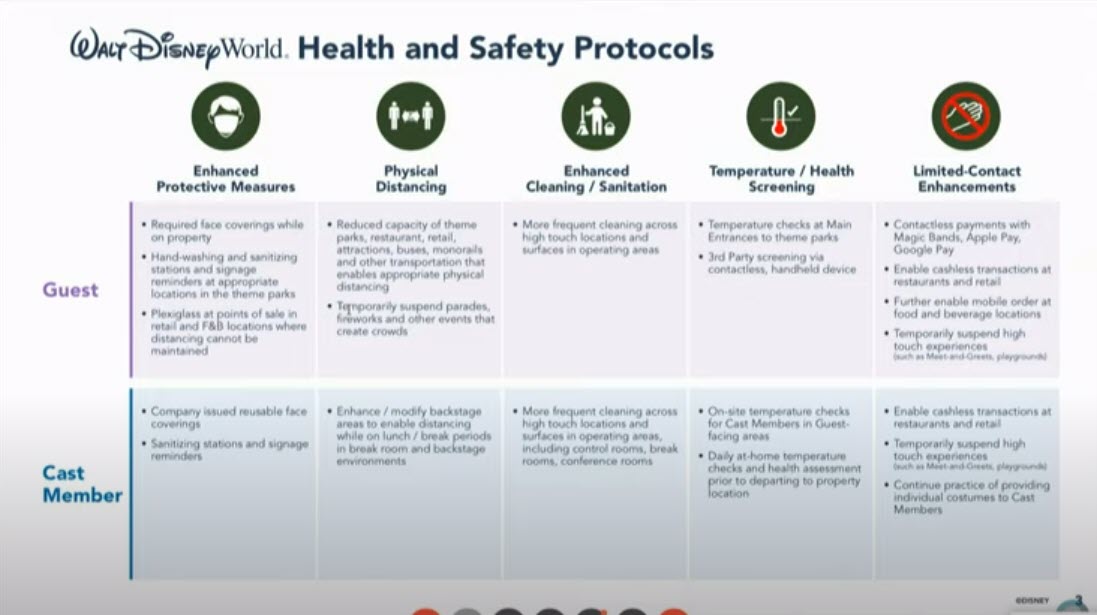 We pulled the above graphic out of the Disney World presentation to the Orange County Economic Recovery Task Force so you can see how these areas apply to cast members and guests, respectively.  You can read here, so we won't just regurgitate the list. Instead, let's talk about some of the more interesting things here.
Yes, you will be required to wear a mask in the summer heat.  No mask, no entrance.  Cast members will wear a mask too.  Temperature checks will also be required before you enter the park.  We found it interesting that not only are cast members doing temperature checks when they get to the parks, and they also are supposed to do daily at home temperature checks too.  During his CNBC interview, Bob Chapek mentioned that Disney mails temperature monitoring devices to each cast member's residence.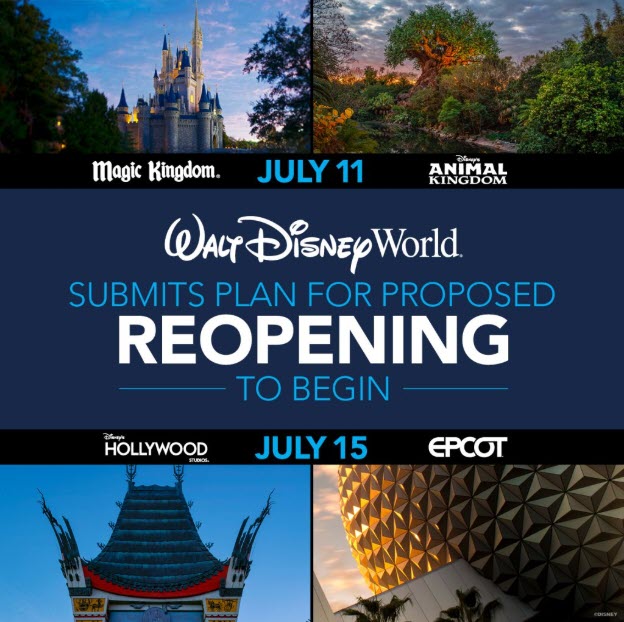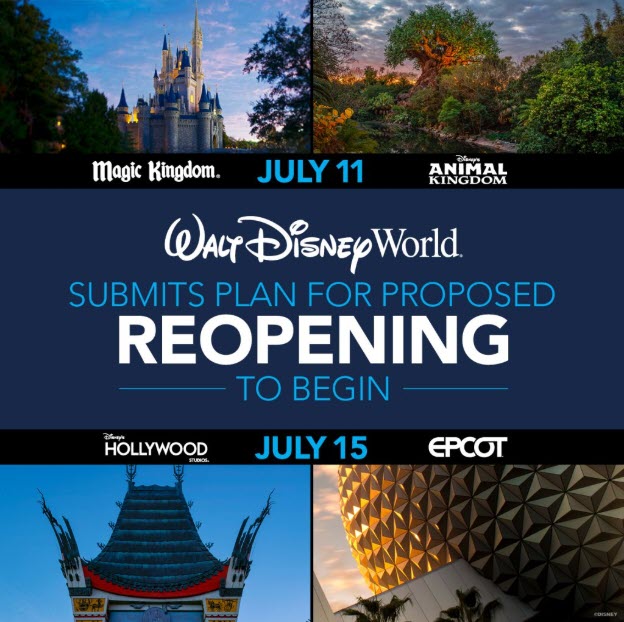 There was mention that Disney is looking at "relaxation zones," which are areas where you could get away from the crowds in the park and take your mask off for a brief time in the summer heat.  No clarity on the rules around this, or if it is even a sure thing.  Stay tuned.
Disney appears to be accelerating the rollout of mobile order and contactless payment solutions.  To us, this has the potential to be a long term good that comes out of all of this.  We are huge fans of mobile ordering and wish it was available at more Disney World restaurants.  Accelerating availability is excellent.  Now, if they can only make sure the My Disney Experience app is more stable.  That's a topic for a different day.  With the move to contactless payments, Disney may stop accepting cash altogether.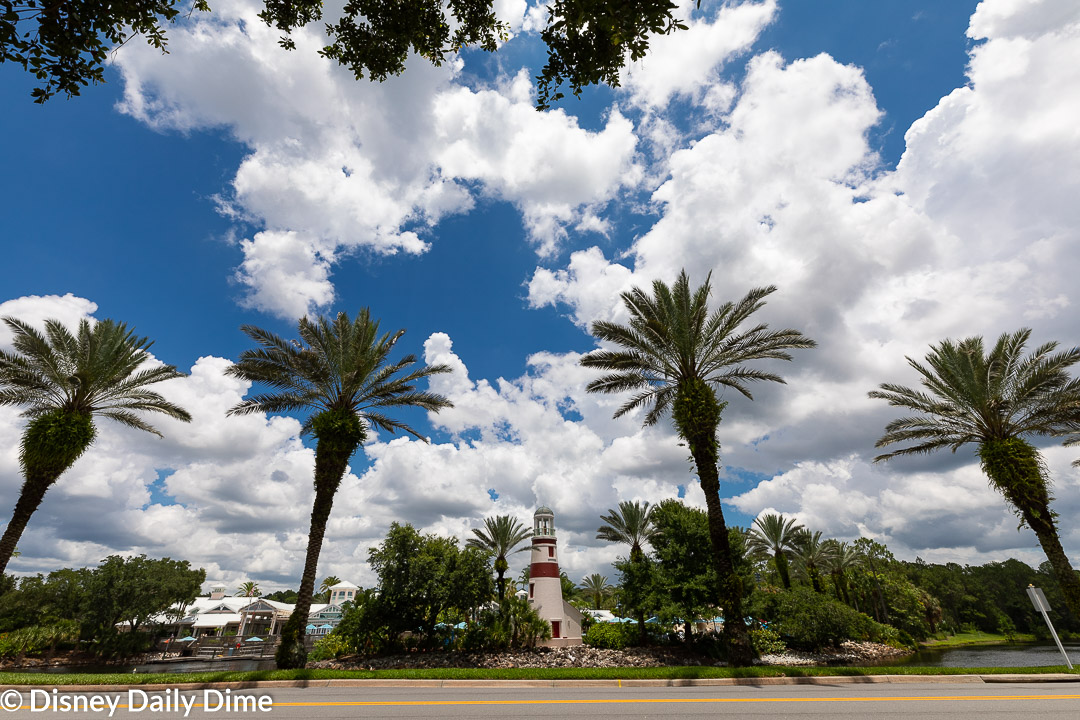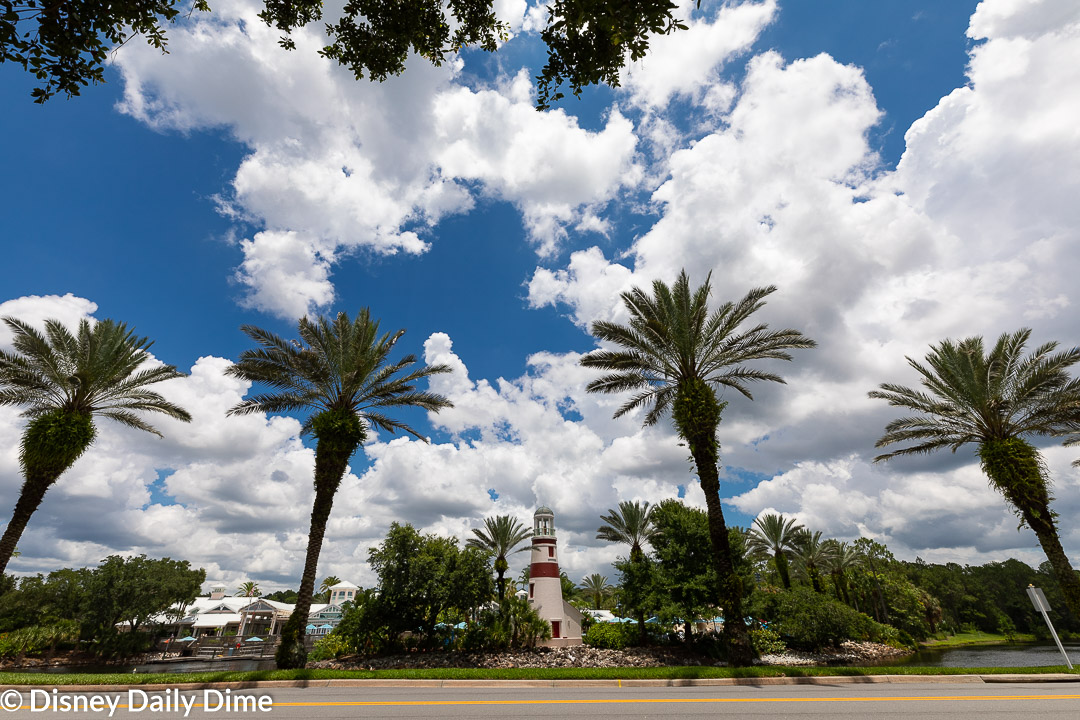 DVC Resorts to Reopen Early, but What About Other Disney World Resorts?
Disney World did announce that DVC resorts will open on June 22nd.  This also includes Disney's Fort Wilderness Resort & Campground.  Disney did say that "plans to support required physical distancing as well as enhanced cleaning measures, along with a number of other safety and cleanliness protocols, will be implemented as part of this planned phased reopening."
There are relatively few stand-alone DVC resorts, with most of them part of a regular Disney World resort.  That leaves the question of, if DVC resorts are opening, when are the other Disney resorts opening.  Additionally, given the capacity constraints, are all of the resorts reopening?  Some of these details are clear, while others are not.
First off, during the CNBC interview of Bob Chapek, he did clarify that not all Disney World resorts would open right away.  Which ones will not open immediately remains to be seen.  Those with reservations at impacted resorts will be contacted by Disney to move them around.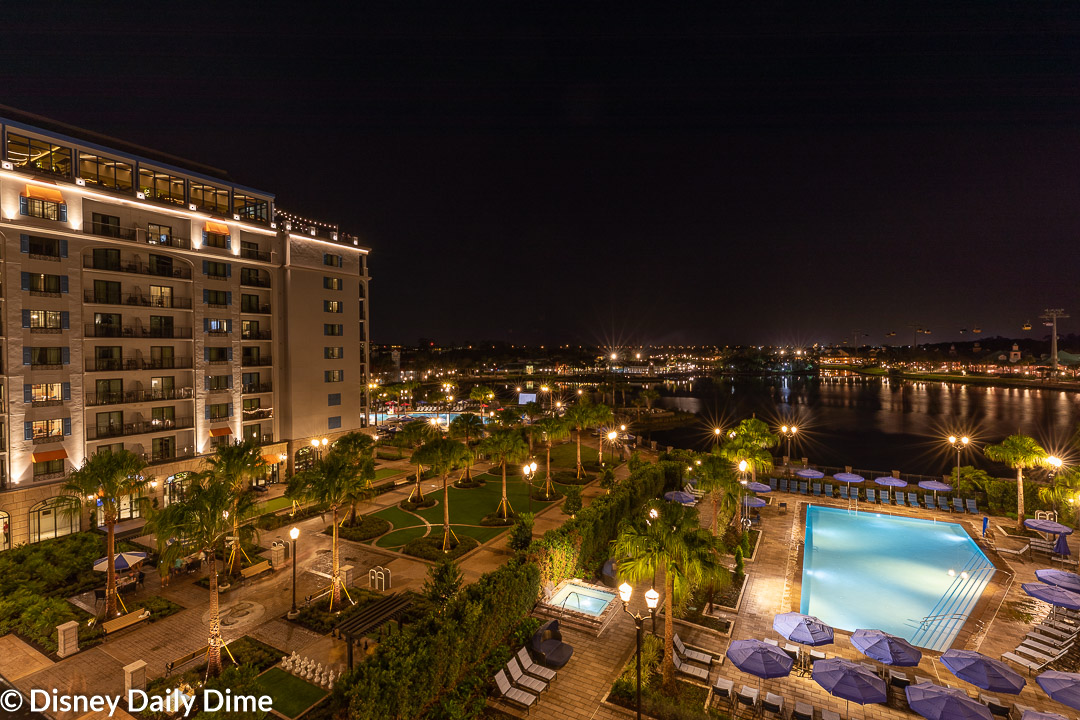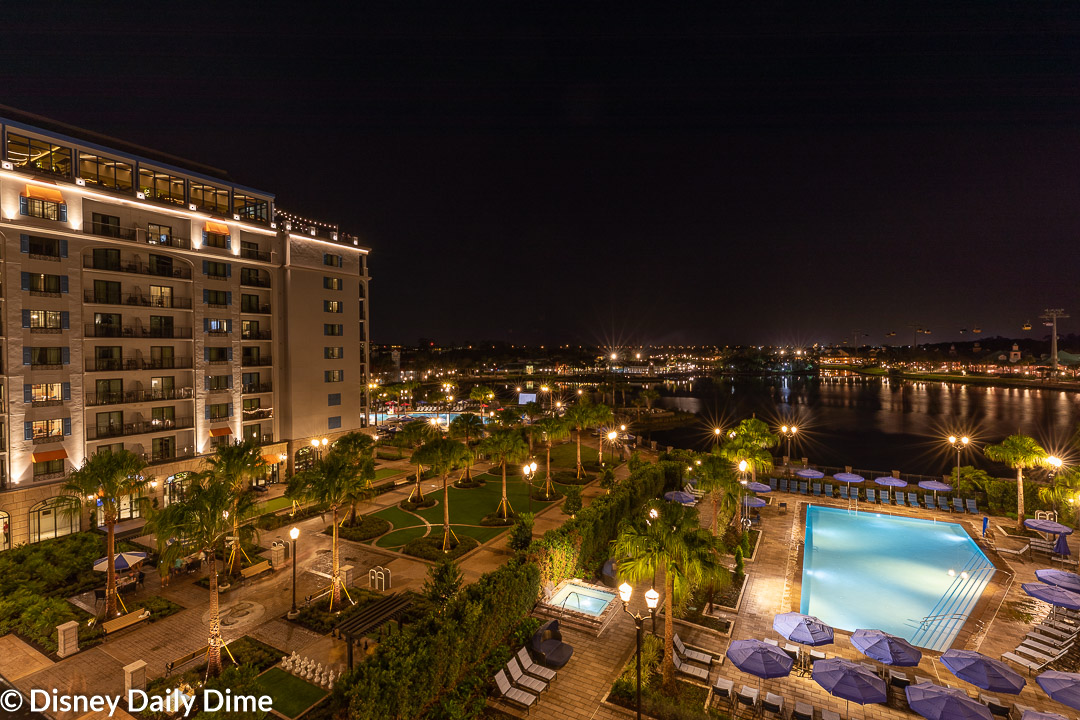 Disney posted the following to the Disney World website this afternoon:
"Upon reopening, theme parks, Disney Resort Hotels, restaurants, and other offerings may be modified, limited in capacity, and subject to availability or closure."
That is consistent with Chapek and makes it clear that not all resorts will be open on July 11th.
While Disney did not explicitly announce it, we would expect that resorts that are part of DVC will open no later than July 11th.  It only makes sense if half of the resort is open anyway.
If you are wondering which resorts don't open on July 11th, we think that will be based upon transportation availability.  Resorts that rely solely on bus transport to parks may present the most significant challenges to the social distancing protocols.  Additionally, because of the reduced capacity allowed into the parks, we expect Disney World to operate their transportation system at a reduced schedule.  Buses seem like an easy target for this.  It also allows Disney World to focus on resorts that can leverage more discrete transportation, like the Disney Skyliner.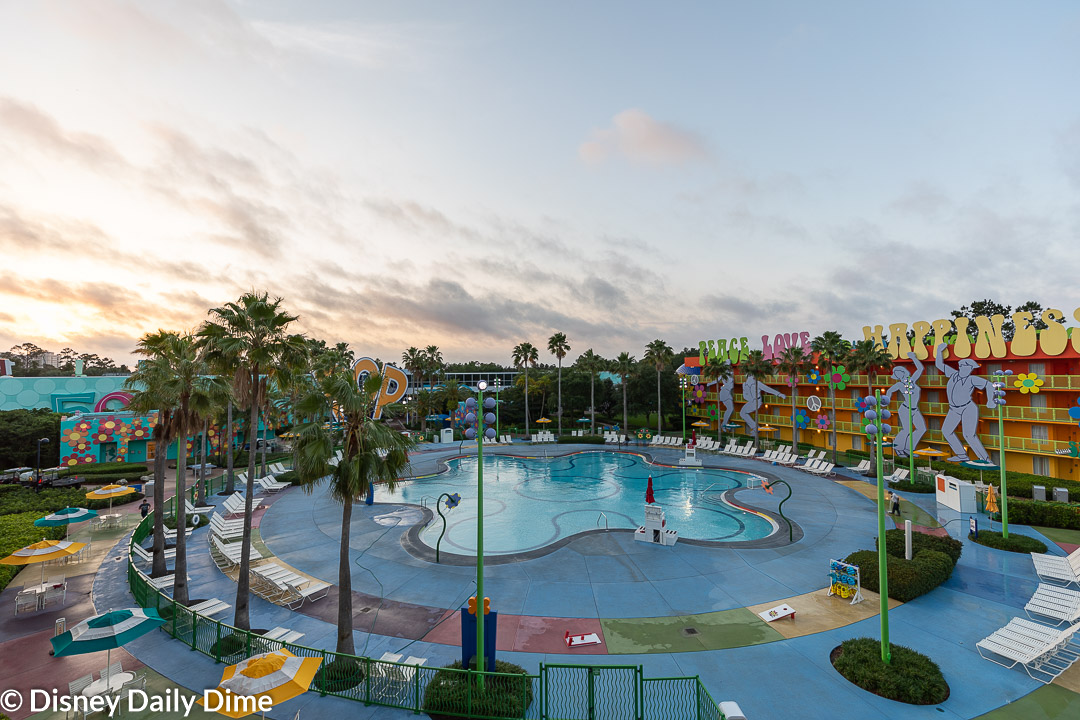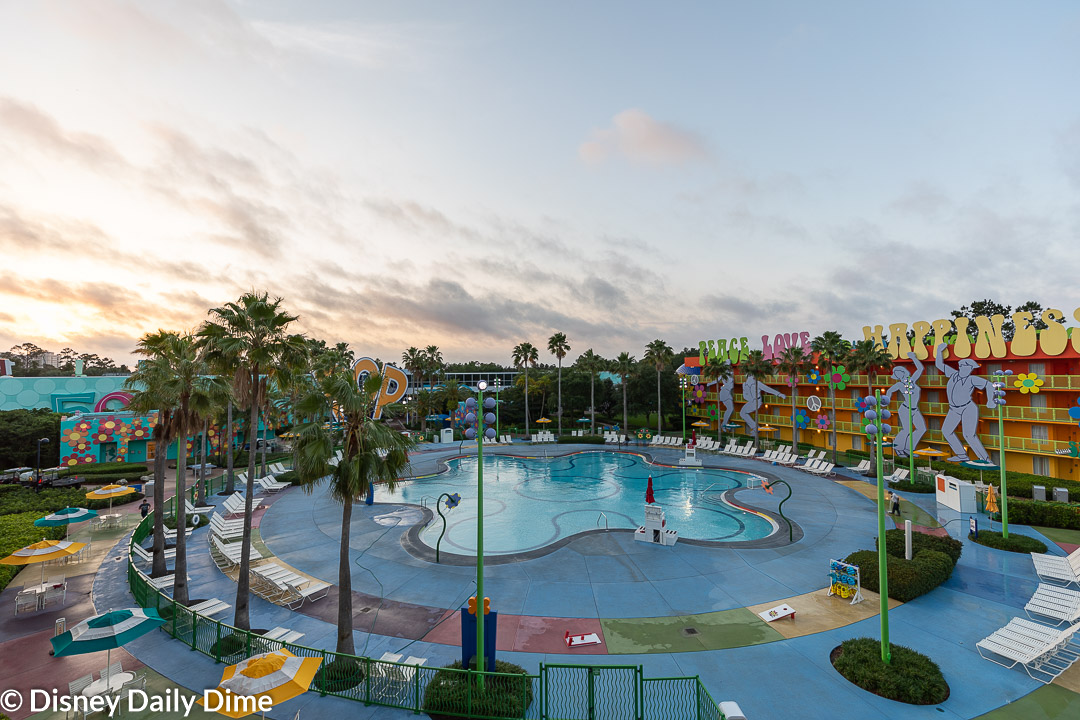 Resorts like Caribbean Beach, Pop Century, and Art of Animation seem like likely early opening resorts.  Other locations like the All-Star Resorts and Coronado Springs could be slower to reopen.  Only time will tell for sure, as Disney is mum on this right now.
World of Disney Reopen at Disney Springs
Today also marked the reopening of World of Disney at Disney Springs.  It's notable because it's a continuation of the opening, and it's a place that can attract more sizable crowds.  The picture we saw of the line forming to get in today way crazy.  Reports were that it was a three-hour wait to get in.  There's nothing so great there that I would wait in that line.
Wrapping Up
In the coming weeks, there will be more details on the reopening of Disney World.  We'll continue to monitor them and post as warranted!