Disney's All Star Sports Resort is one of five value resorts within Disney World.  Noted for their cost efficiency, value resorts achieve lower price points by offering a less developed theme, smaller rooms and fewer amenities.  Here in our Disney's All Star Sports Resort review, we'll cover all of these items, including the theme, general setup of the resort, rooms and if we think the resort offers a value worth considering.  As usual, we'll have several pictures to accompany our review of All Star Sports Resort.
All Star Sports is one of three in the "All Star" family of resorts at Disney World.  The others are the All Star Music Resort and All Star Movies Resort.
For some background, our stay at Disney's All Star Sports Resort was our first ever stay at a value resort at Disney World.  Because of that this review will be light on general comparisons with other value resorts, which we recognize can be a common question you might have.  We are staying at a few other value resorts over the coming year, so we'll update this review as we have other experiences to benchmark against.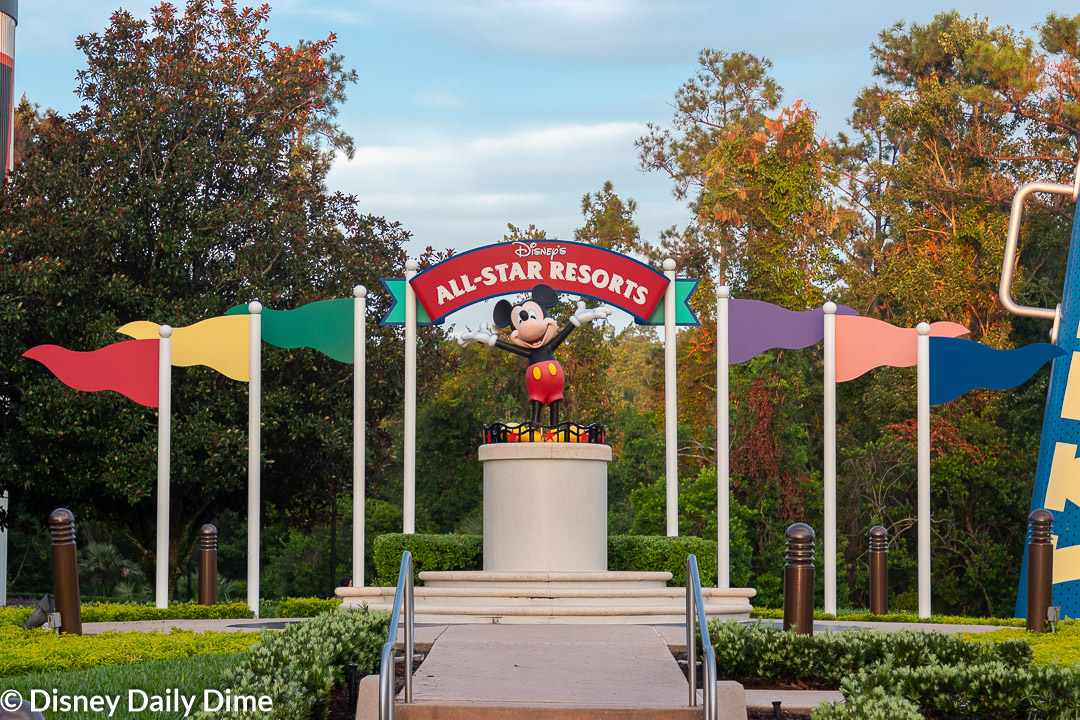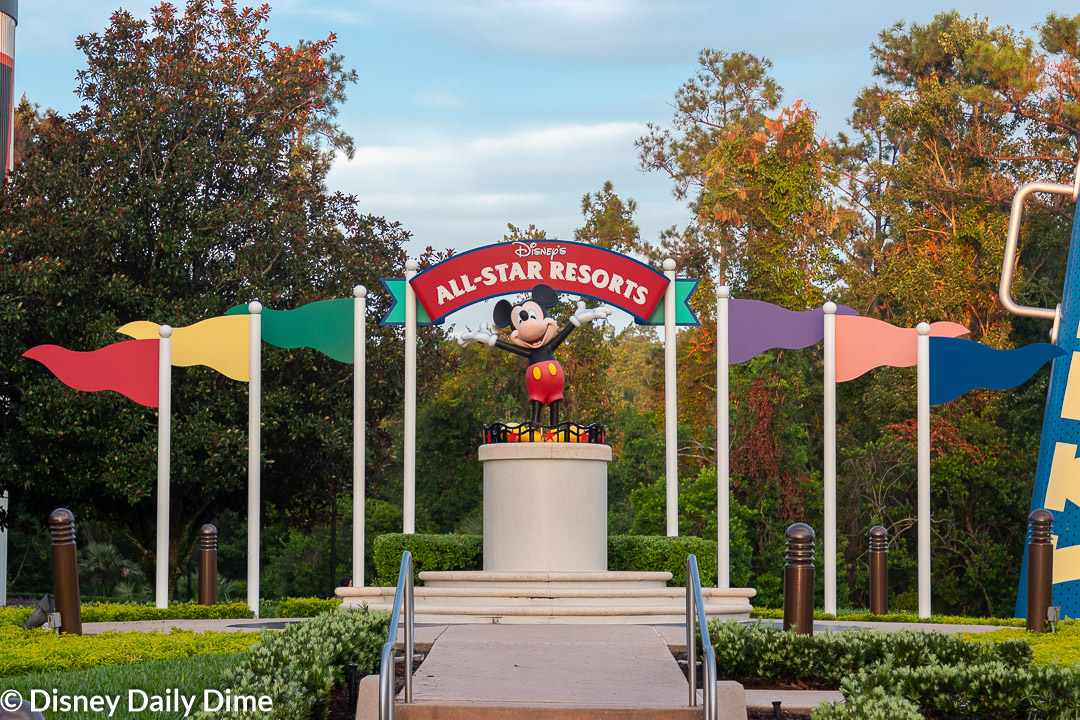 Disney's All Star Sports Resort Overview
If you're contemplating staying at Disney's All Star Sports Resort, we're guessing keeping the price down is a priority to you.  Or maybe you're just trying to have a full lay of the land on the various Disney World resorts available.  We're guessing it's the former.
Keeping costs down is one thing that All Star Sports Resort does well.  In fact, that's the hallmark of all the All Star Resorts at Disney World.  Beyond staying at a campsite (and legit camping) at Fort Wilderness, these are the cheapest accommodations you will find at Disney World.  We'll cover exact pricing when we talk about the room options at Disney's All Star Sports Resort.
In general, the All Star Resorts will run you around $30 less per night than other value level resorts.  The value resorts outside of the All Star family are Pop Century and Art of Animation.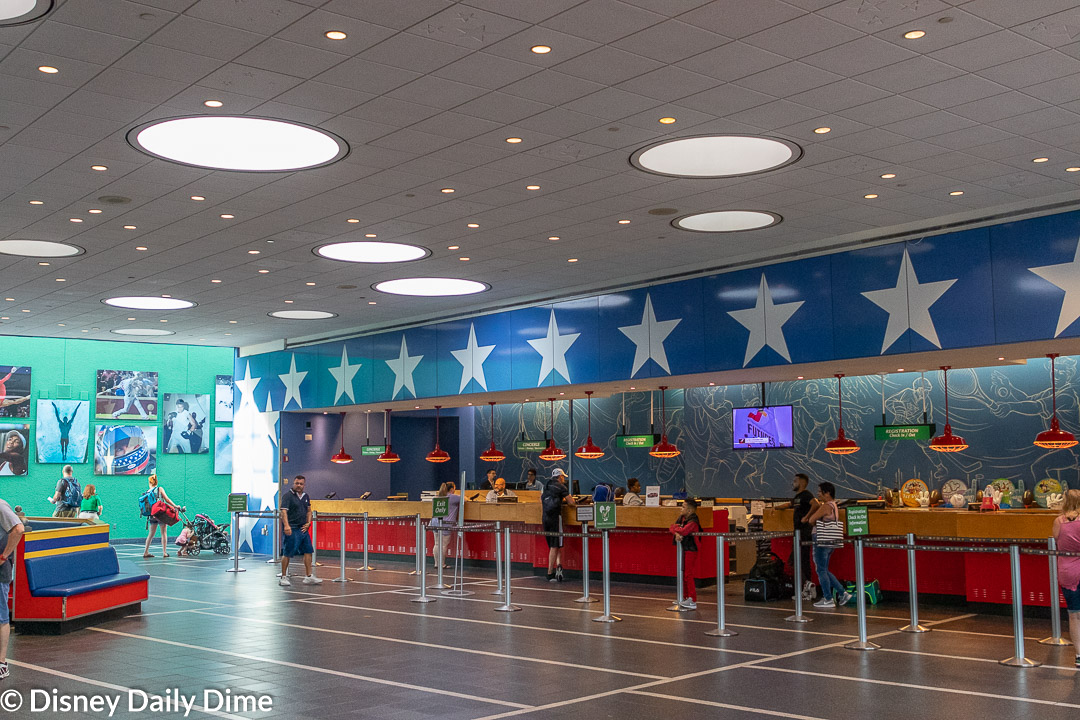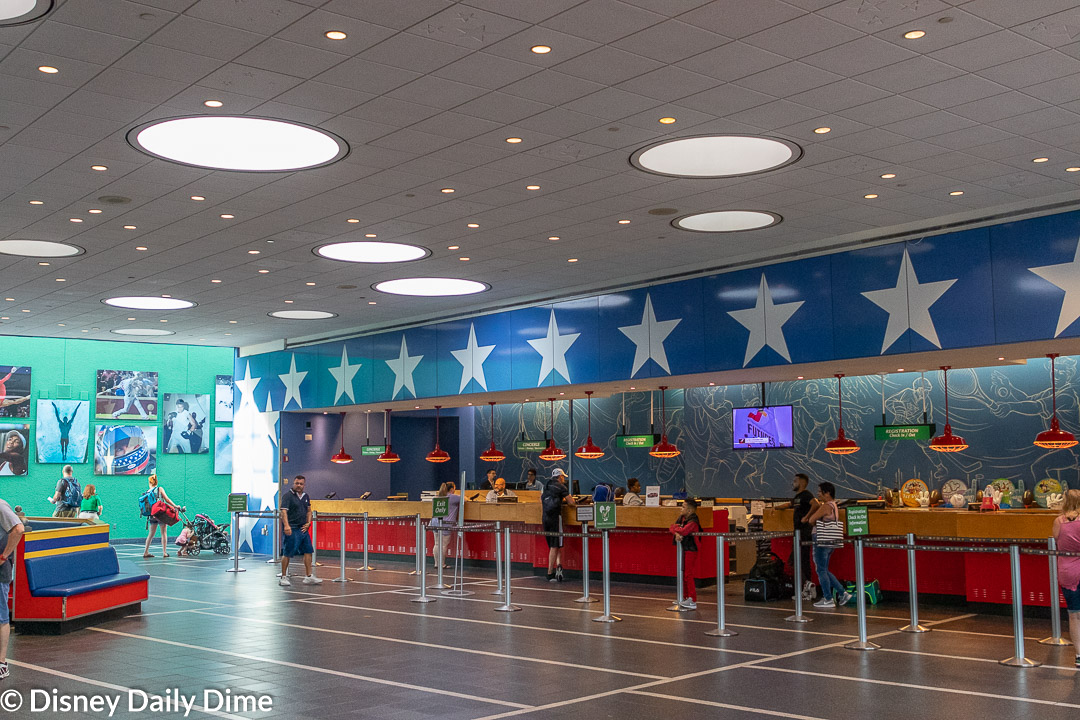 This lower cost comes with a tradeoff.  What type of tradeoffs?  Smaller rooms, less developed themes, less exciting pools, fewer dining options, and basic Disney transportation just to name the bigger ones.
Now, you may have the view of "the room is only where I sleep" and if that is the case then a value resort like Disney's All Star Sports Resort will suffice.  You may use your savings to stay longer or book a backstage tour.
However, if you want your Disney World resort to be a place where you can do numerous activities or have several dining options because you want to have "resort time" then value resorts likely won't be right for your stay.
Beyond the lack of amenities and theme, we will say All Star Sports struck us as a motel set up with dormitory-like rooms.  Although, I can't imagine squeezing Carla and the girls into my old dorm room.  My roommate Steve may have found that awkard.  Exterior hallways, a somewhat drab room with minimal décor elements, small beds and tight quarters with only one sink…you get what you pay for.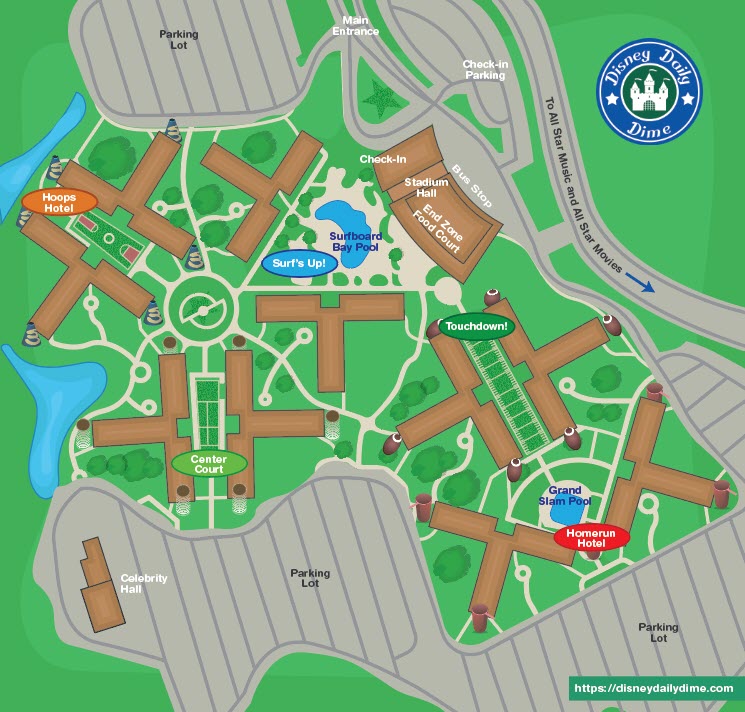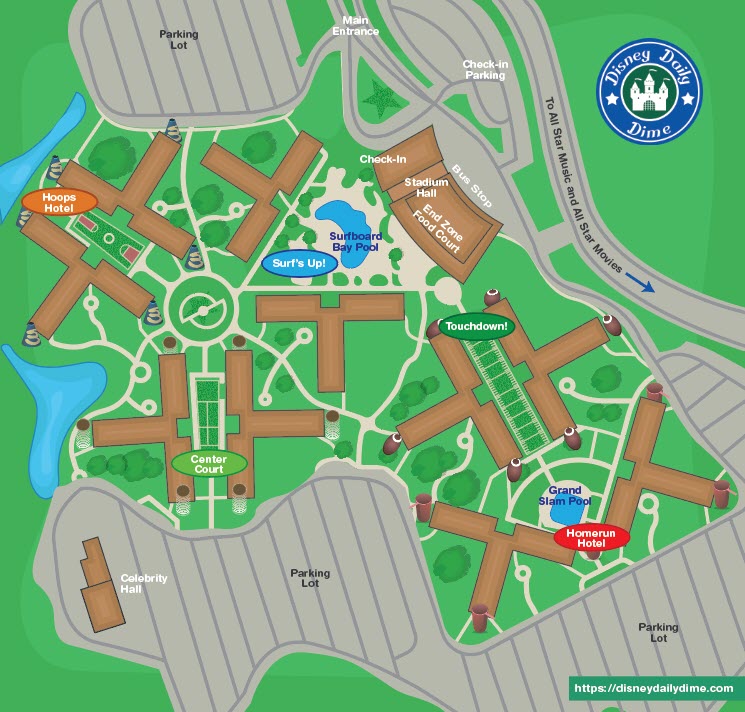 The general premise of Disney's All Star Sports Resort is based upon sports.  Like we said, the theming in most value resorts is pretty no frills.  There are still larger than life design elements like giant helmets, footballs, surf boards and more that show some design thought and whimsy.  However, they still don't represent the level of theming you will find in a deluxe resort like Wilderness Lodge or even moderate resorts like Port Orleans French Quarter.
The resort rooms are laid out in five main areas, each themed to a specific sport.  They are basketball, baseball, football, tennis and surfing.  You can see where each of these themed areas are in the resort map.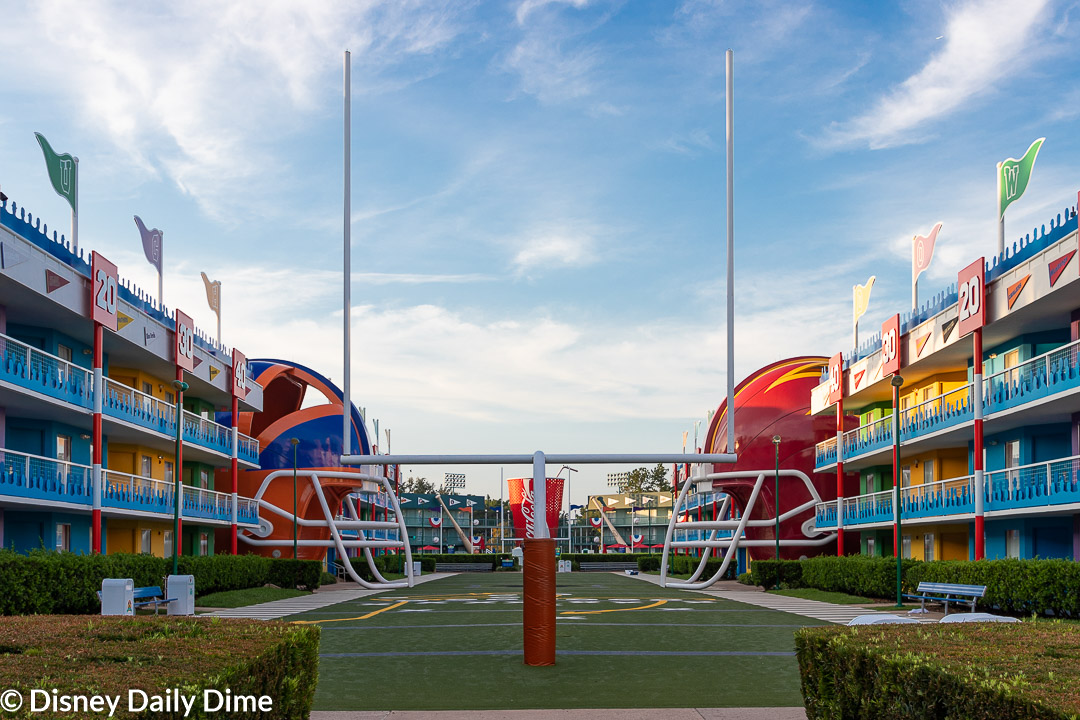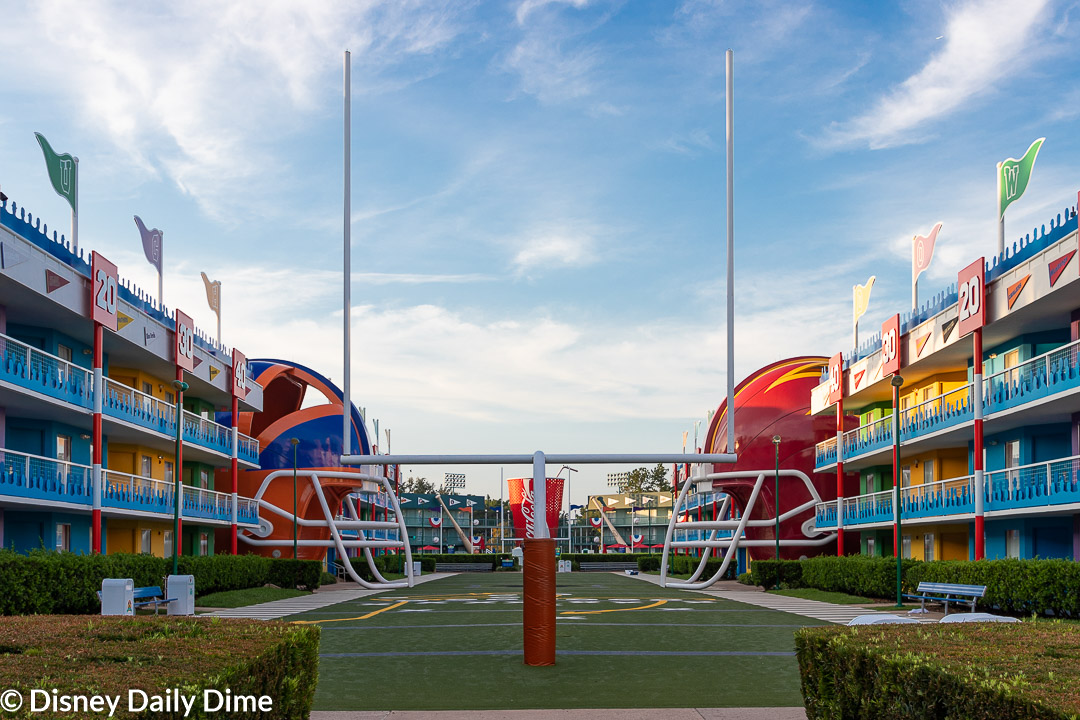 In between the different themed buildings of the resort, you will find some well thought out common areas that are really fun for kids.  At least if they are into sports.  You'll find a tennis court with Huey, Dewey, and Louie playing baseball (yes, you read that right) while Donald blows a gasket.  There's a good-sized football field, complete with uprights.  Just don't try to play a game of tackle football here.  A cast member will likely ask you to move along.  These areas are the highlight of the resort for us, frankly.
We'll discuss more of the tradeoffs on amenities in the sections below, so we won't beat a dead horse here.  Just know that you're trading down to get to this price.
One thing that the lower price point can bring with it that you may not anticipate is athletic and tourist group chaos.  How so?  Well, a few different ways.
First off, value resorts and especially Disney's All Star Sports Resort caters to the numerous kids sporting events that are hosted at Disney World each year.  As part of those events, Disney puts the athletes and their families at various resorts around property.  Because of the length of stay for these tournaments, many families are focused on keeping costs down which means they wind up at the value resorts.  On a side note, we're doing this with Elsa's volleyball team this summer, so we'll see how that experience goes…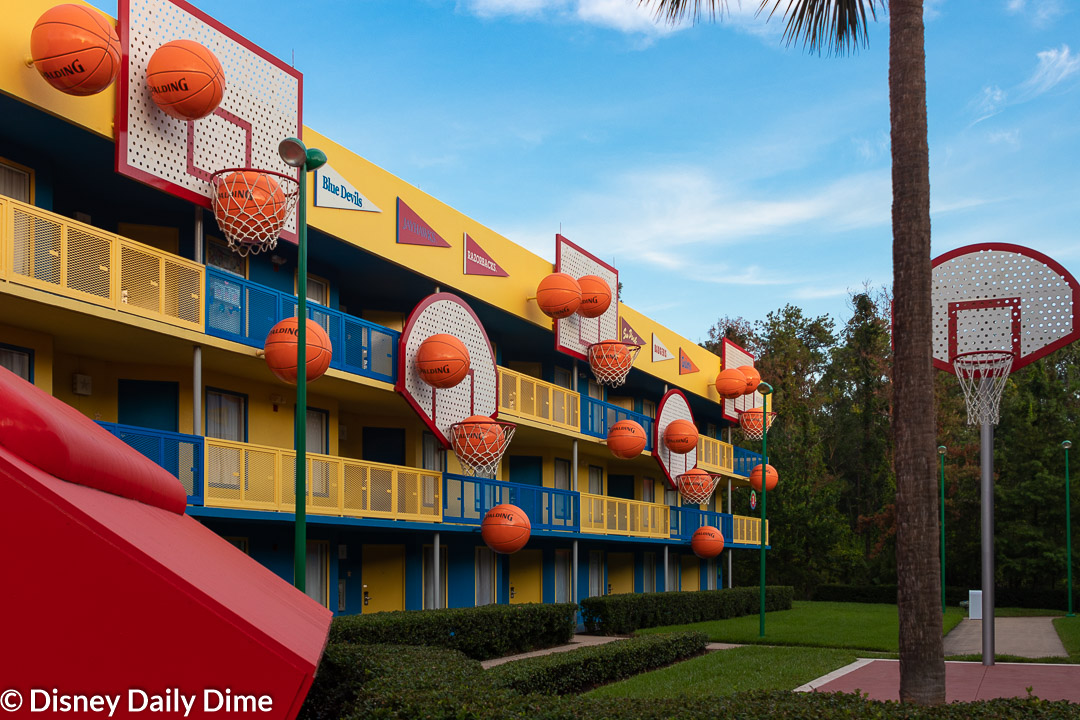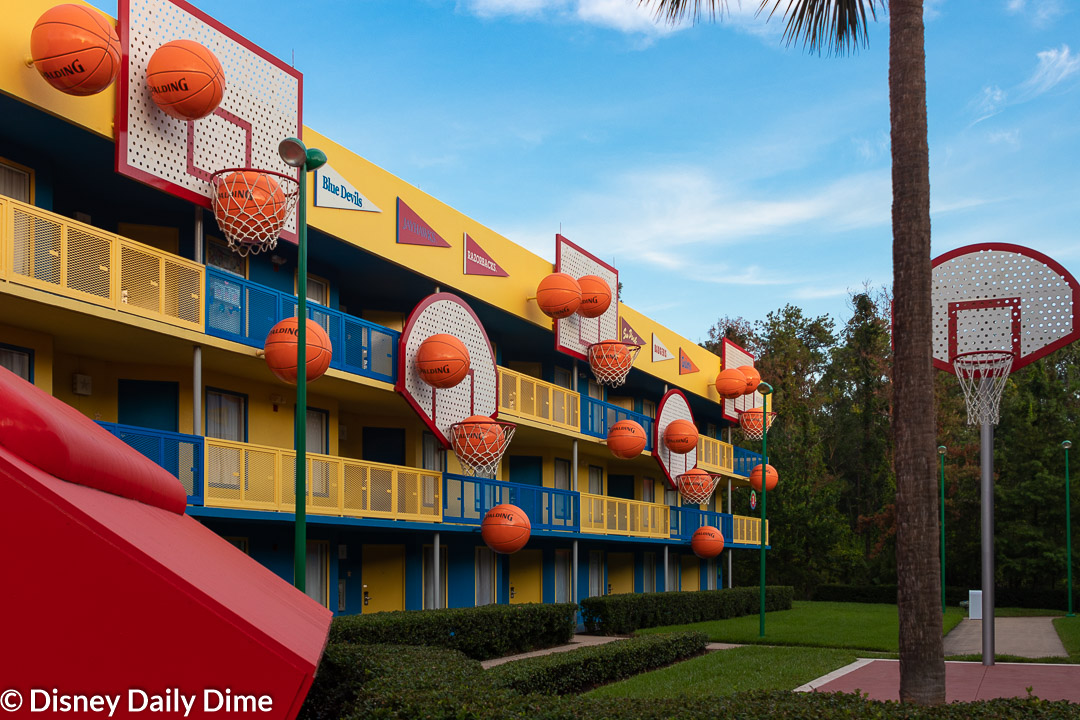 Second, we found that the resort was overrun by some of the tourist companies that are known to bring large amounts of pre-teen and teenage kids from other countries to Disney World.
What these two situations mean is that the resort can be overrun by kids with minimal supervision, potentially minimal awareness of others, and kids that have different cultural norms than what you may be accustomed to.  This makes for some very rowdy pool areas.  In our case, we didn't feel comfortable letting Anna and Elsa swim in the main pool because of how crazy it was.  We were concerned that some kid would just jump right in on top of them.  If you have older kids, this may be less of a concern.
One note on the pool, if you are a light sleeper request a room away from the main pool.  We found it to be going strong and loud well into the evening.  You'll want to get a room away from all the activity.
In addition to the pool situation, it can make for crowded and again rowdy bus rides.
If you plan on staying at these resorts, we think you would be wise to check if there are any athletic events going on at Disney at the same time.  That may push you to one of the other value resorts if price is of primary importance.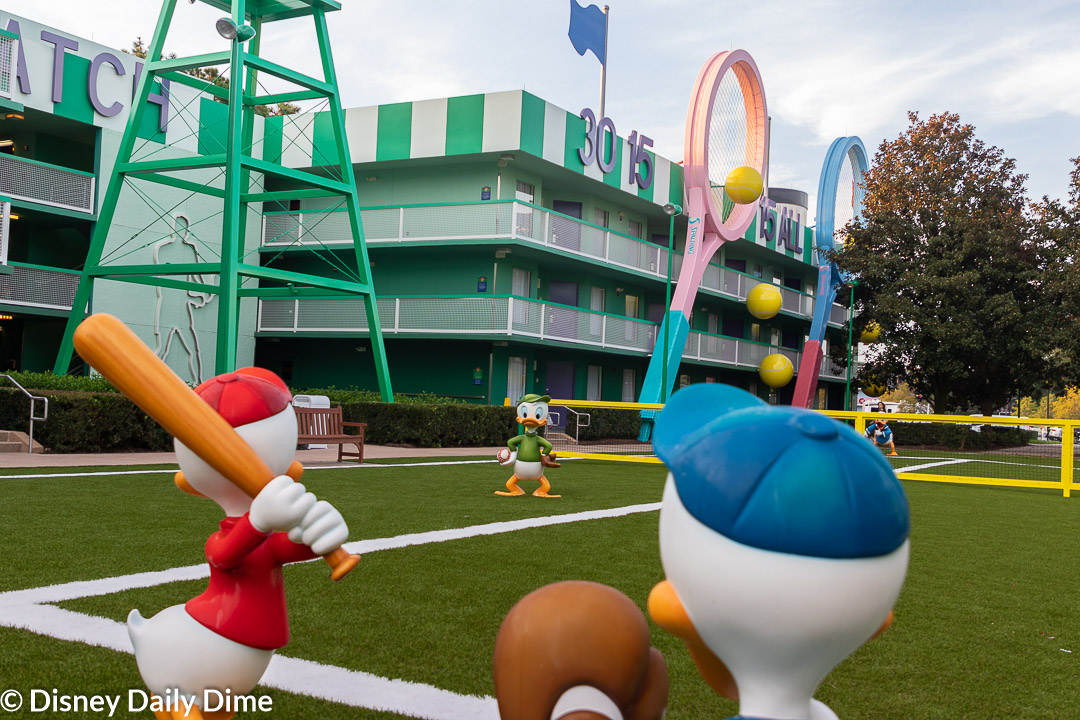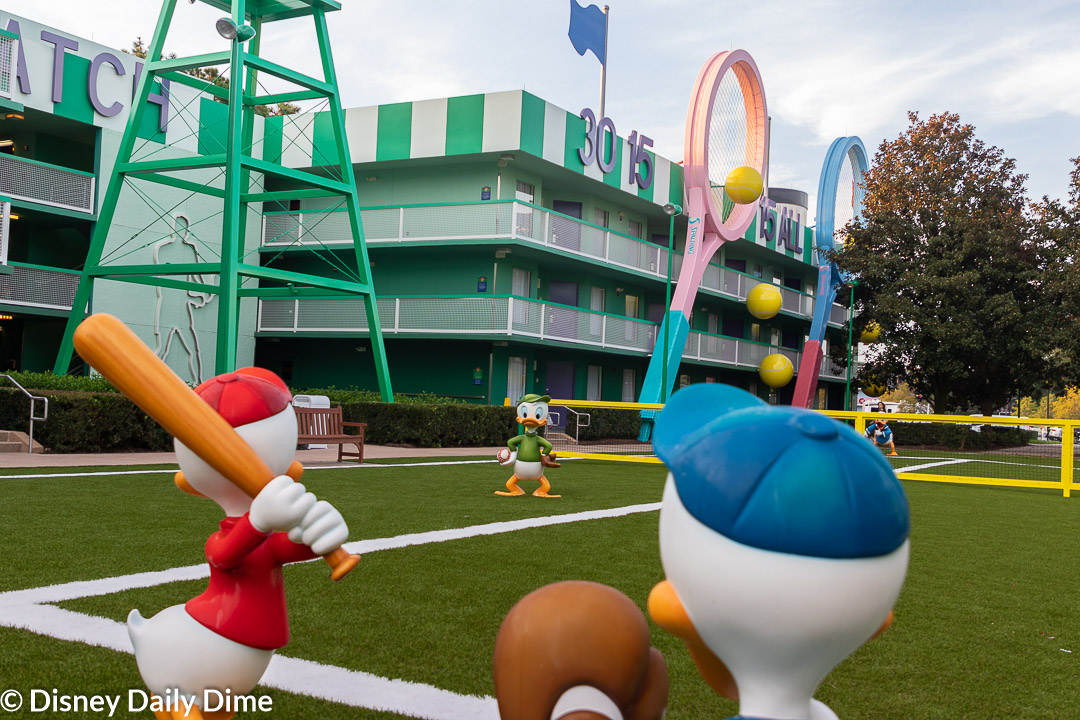 Disney's All Star Sports Resort Amenities
The amenities available at Disney's All Star Sports Resort are fairly standard for a value level resort at Walt Disney World.  You'll find pools, which we discuss in more detail below, along with a playground, and an arcade.
All Star Sports also features a laundry area and general store.  You can park your personal vehicle at the resort, however you do have to pay for parking.  Right now, it runs $13 per night at value resorts.
The resort rooms come with a standard setup consisting of:
Dresser
Small table with 2 chairs
Wi-Fi Internet Access (access is free of charge)
Flat-panel TV
Mini-fridge
Ironing board and iron
Hair dryer
In-room safe
One thing you should note here is that there are no coffee makers in the room.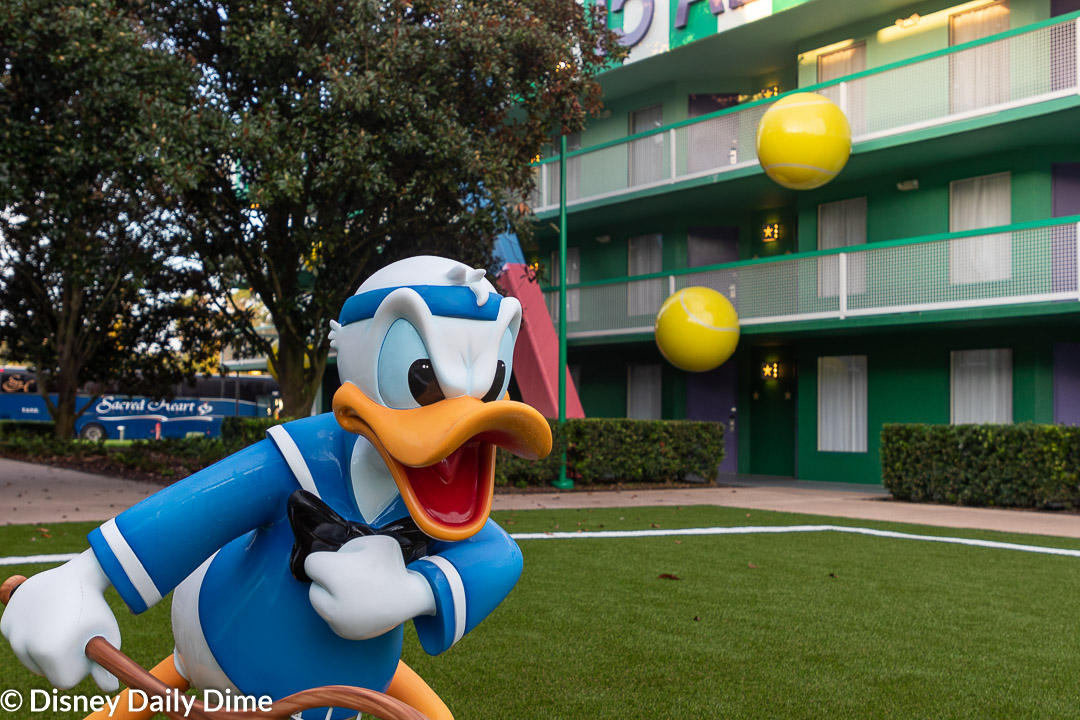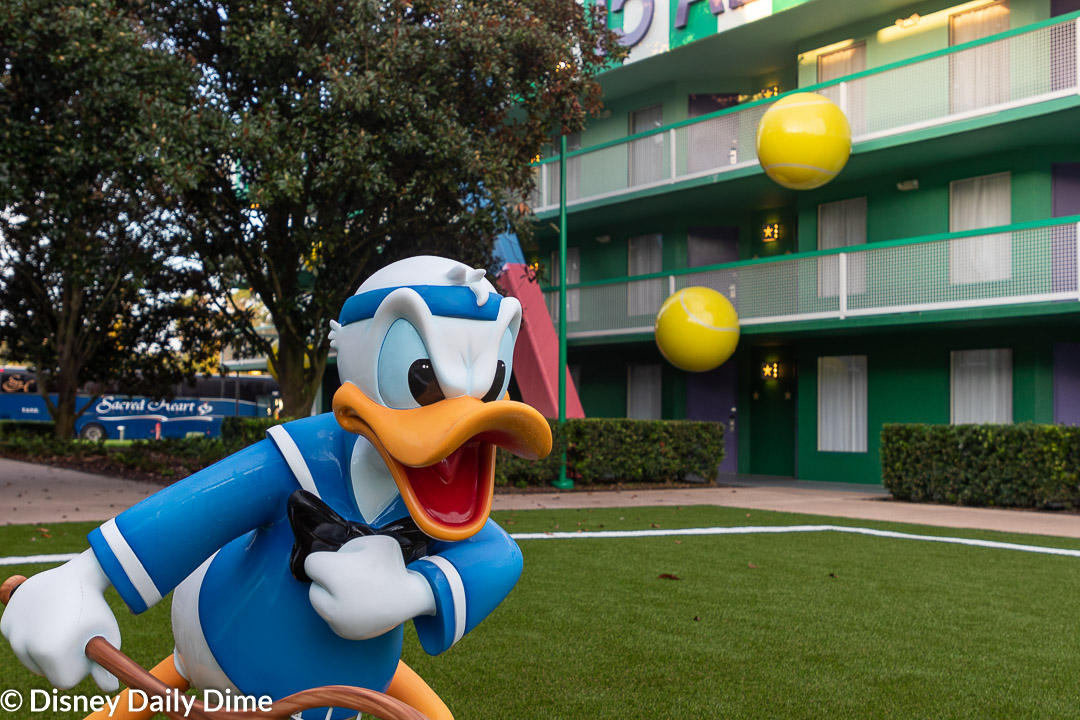 Disney's All Star Sports Resort Offers Just Two Room Options
As part of our Disney's All Star Sports Resort review we want to touch on the differing room options available to guests.  The rooms at Disney's All Star Sports Resort are all the same, other than your location on the resort grounds, so our comments here are universally applicable.
Within the resort, there are the following room types:
Standard View – ($110 – $191 per night)
Preferred View – ($127 – $215 per night)
Do note that pricing changes frequently, so check Disney's All Star Sports Resort website for the most up to date pricing.
Within the rooms of the All Star Sports Resort, you'll find a fairly standard setup.  The rooms are 260 square feet.  The standard setup is two full-sized beds.  Yes, you read that right, full-sized beds not queen sized.  There are some people who would consider these rooms cozy.  With two kids and a weeks' worth of luggage there is no cozy to be found.  They were just flat out small.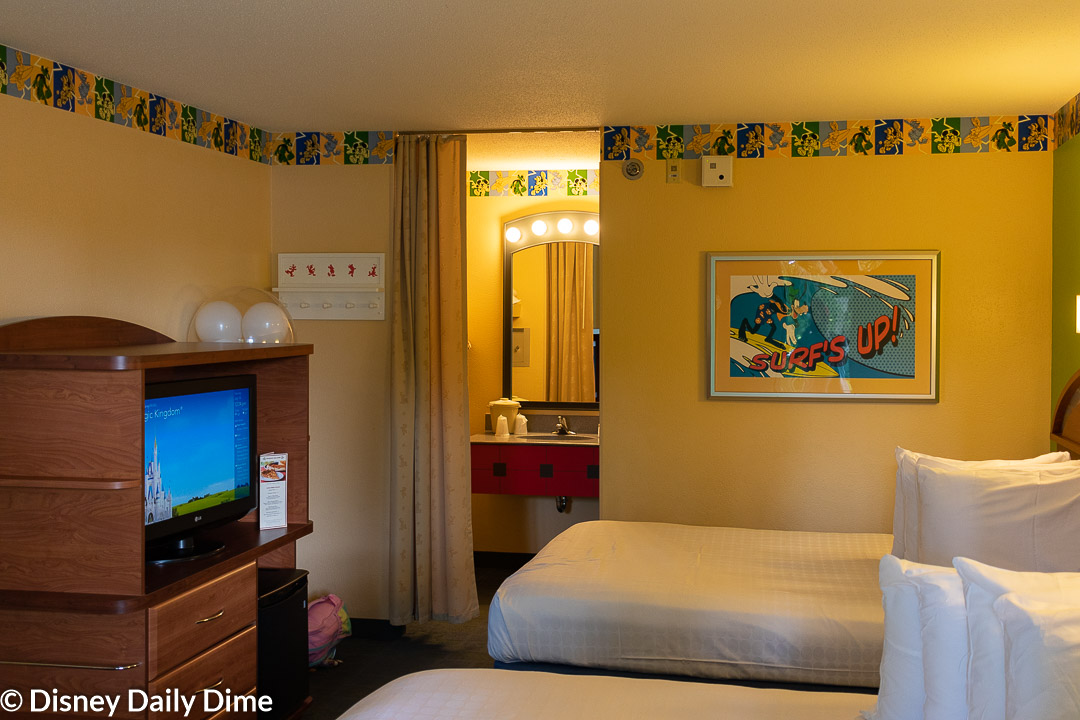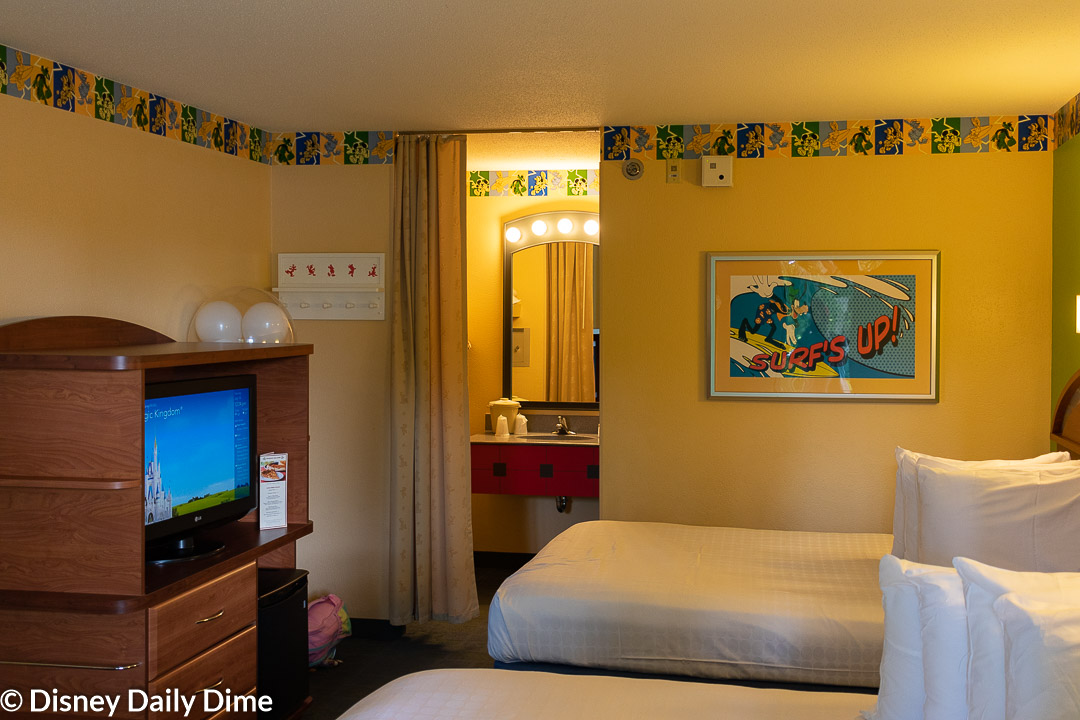 We've documented in several other resort reviews how Elsa can toss and turn when sleeping.  When you're the parent who sleeps with that kid in a full-sized bed, it means you're in for a rough night of sleep.  That's why we loved getting bunk beds at Wilderness Lodge.
While the beds were small, the vanity area was even smaller.  With only one sink and minimal counter space, these rooms are not great if you like a lot of room for the shower area.  The setup was slightly challenging with an 8 and 5-year-old, but I can only imagine what it will be like when Anna and Elsa are teenagers.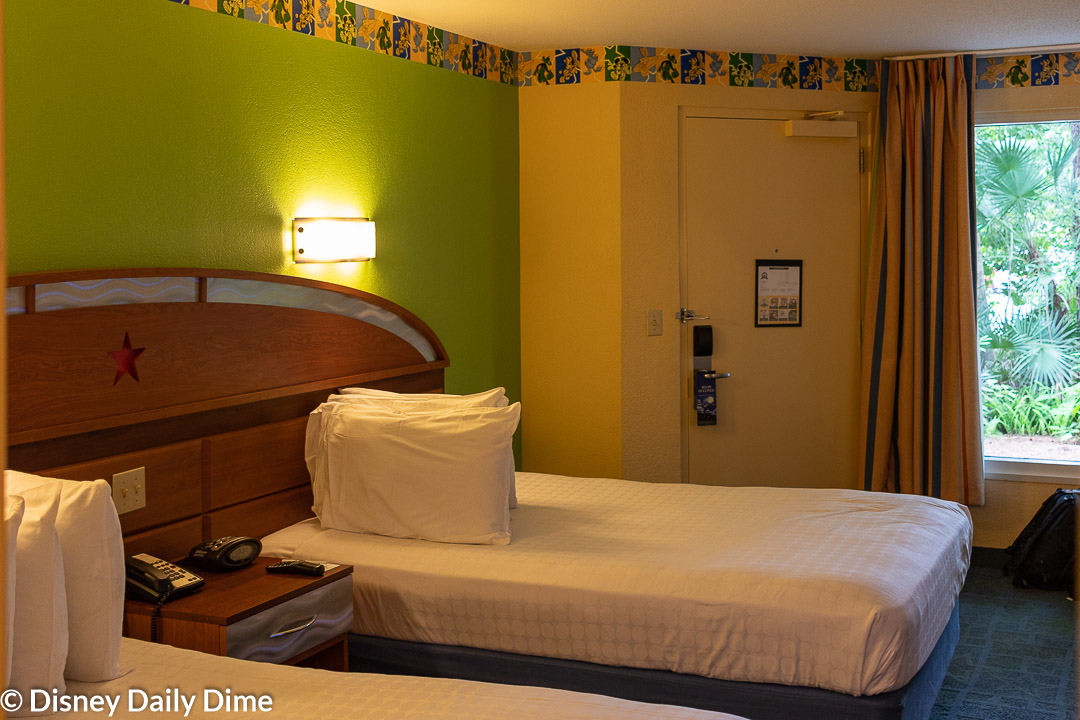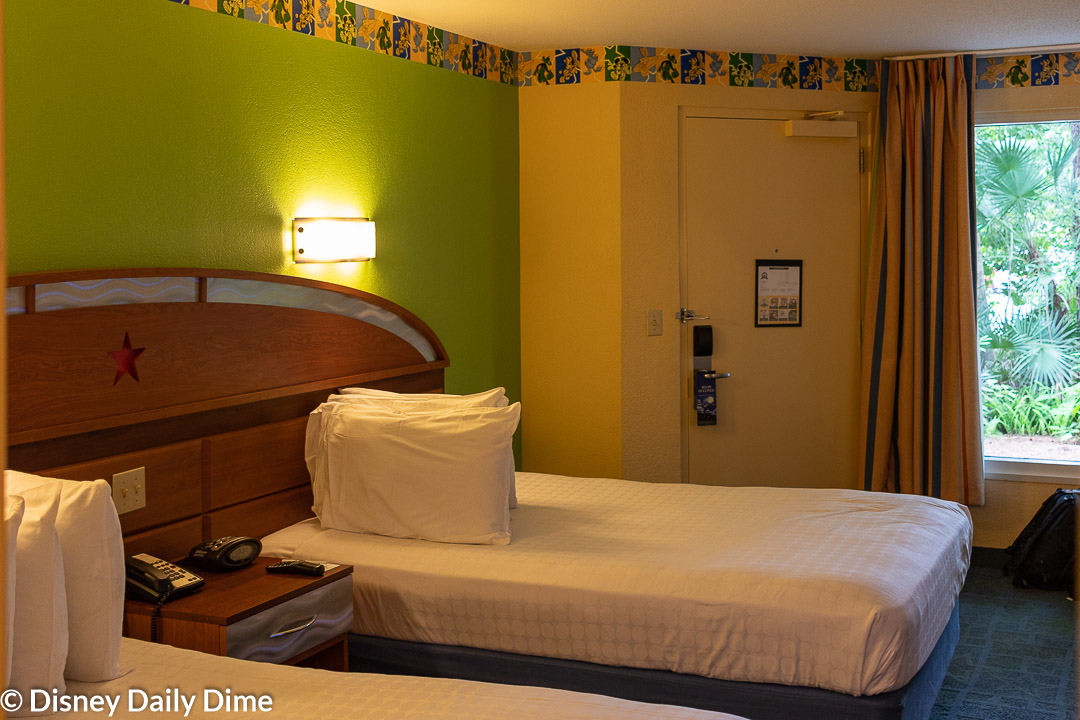 Preferred rooms are found in the Surf's Up or Touchdown buildings.  These rooms will generally provide a shorter walk to the main lobby (known as Stadium Hall) and some will even have a view of the pool area.
You Have Two Pool Options at All Star Sports
As we touched on earlier in our review, the pools at value resorts are pretty basic.  The resort features one large sized main pool and smaller pool that is generally a little more subdued.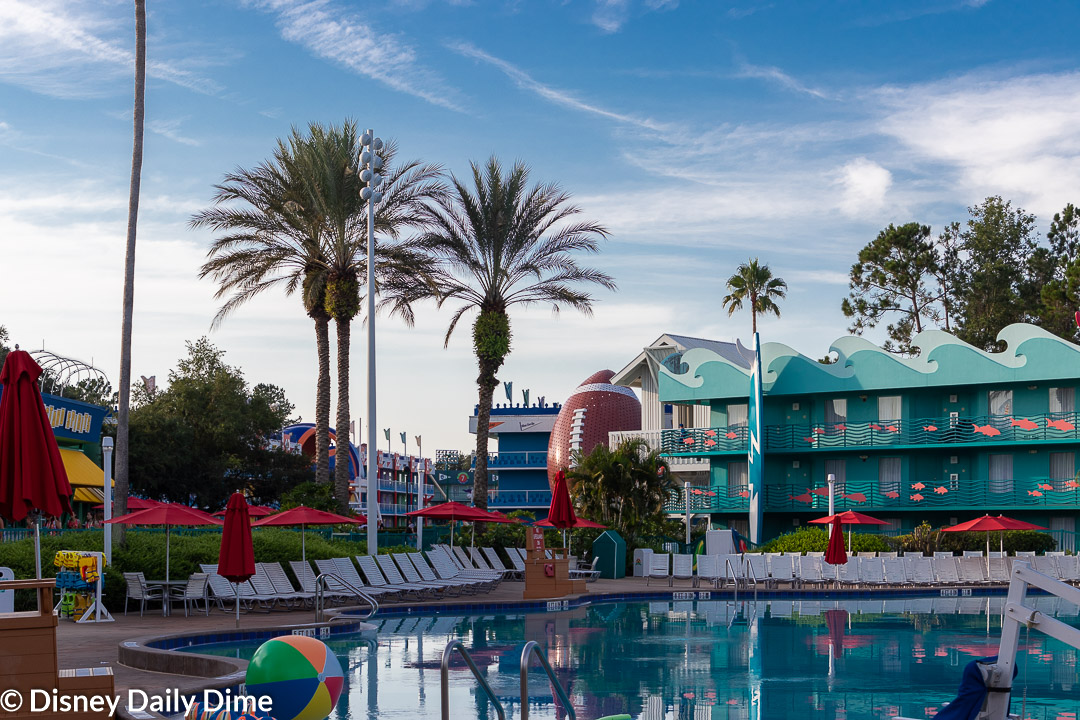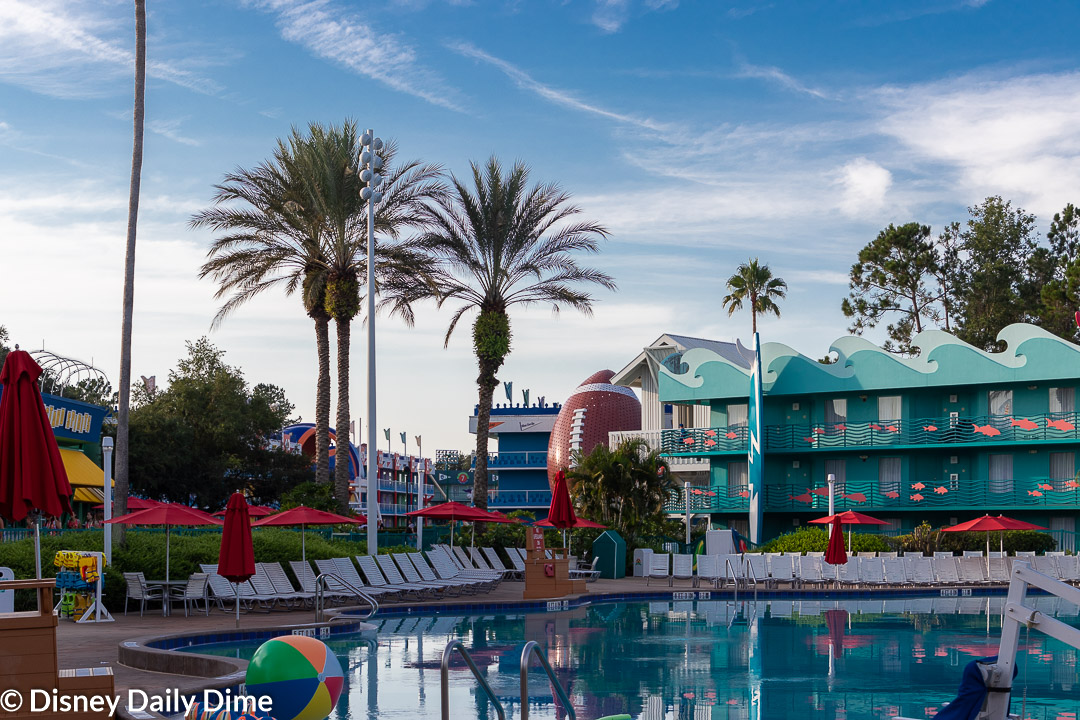 Surfboard Bay Pool
The larger and more active pool at Disney's All Star Sports resort is known as Surfboard Bay Pool.  It is located right outside the back of Stadium Hall, tucked in between the Surf's Up buildings.  The pool is pretty no frills.  There's no slide, diving board or the like.  You are however able to bring pool toys here to play with.
There is no jacuzzi or hot tub located at this resort.  That's the norm for value resorts.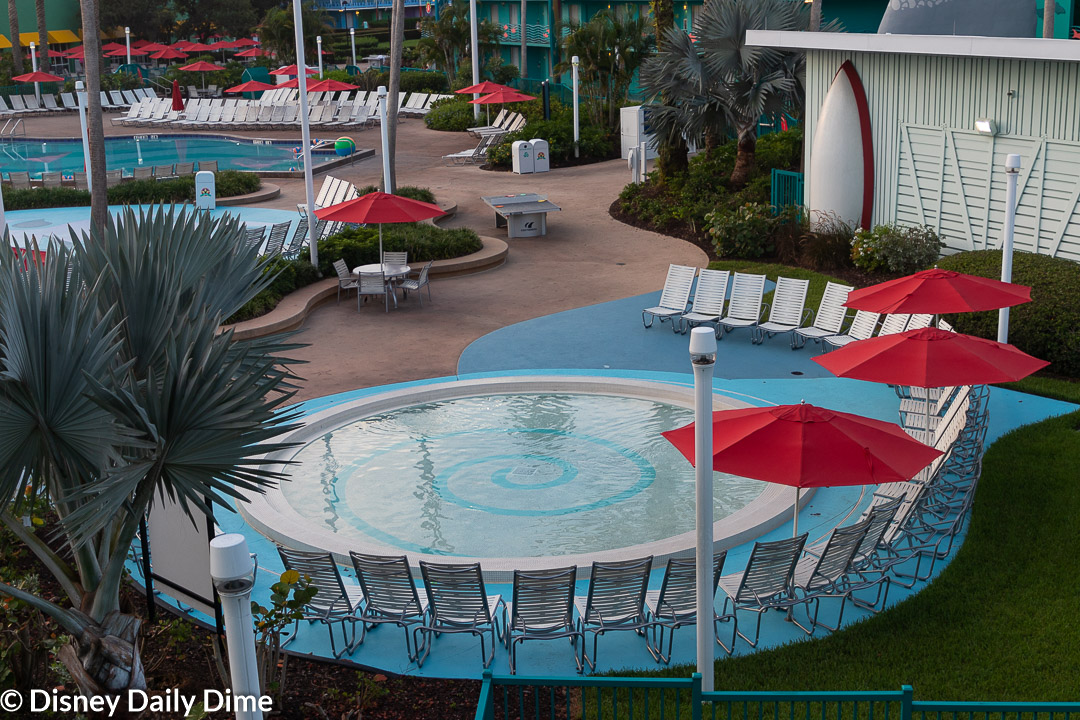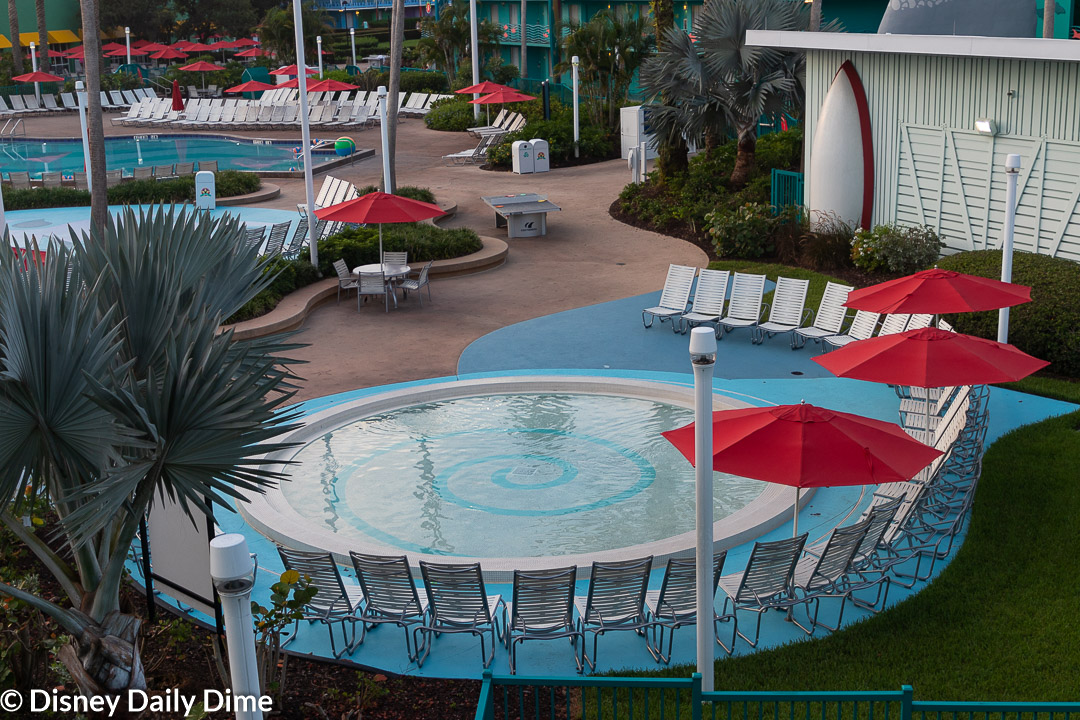 As we said earlier, this is the pool where kids flock to and can be a very happening place.  There was an assortment of popular music being played loudly at the pool during busy times.  One person's fun can be another person's annoyance, so know what you could be getting yourself into here.
In the same pool area as Surfboard Bay you will find a small kiddie pool/splash area.  It's a good pool for younger kids and inexperienced swimmers.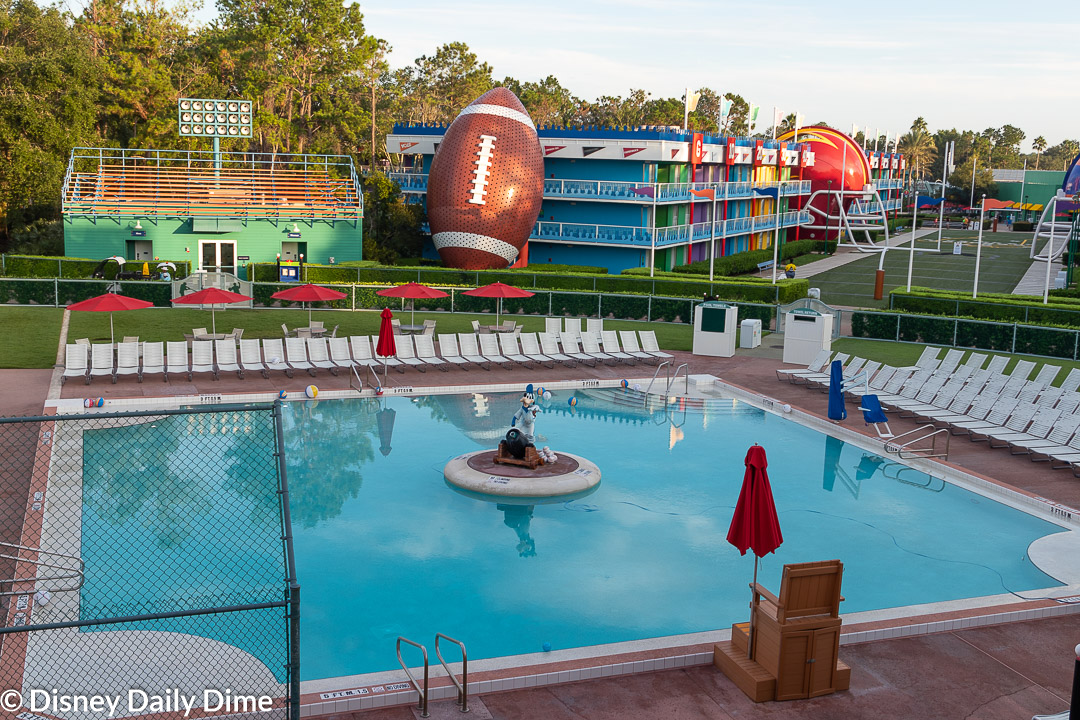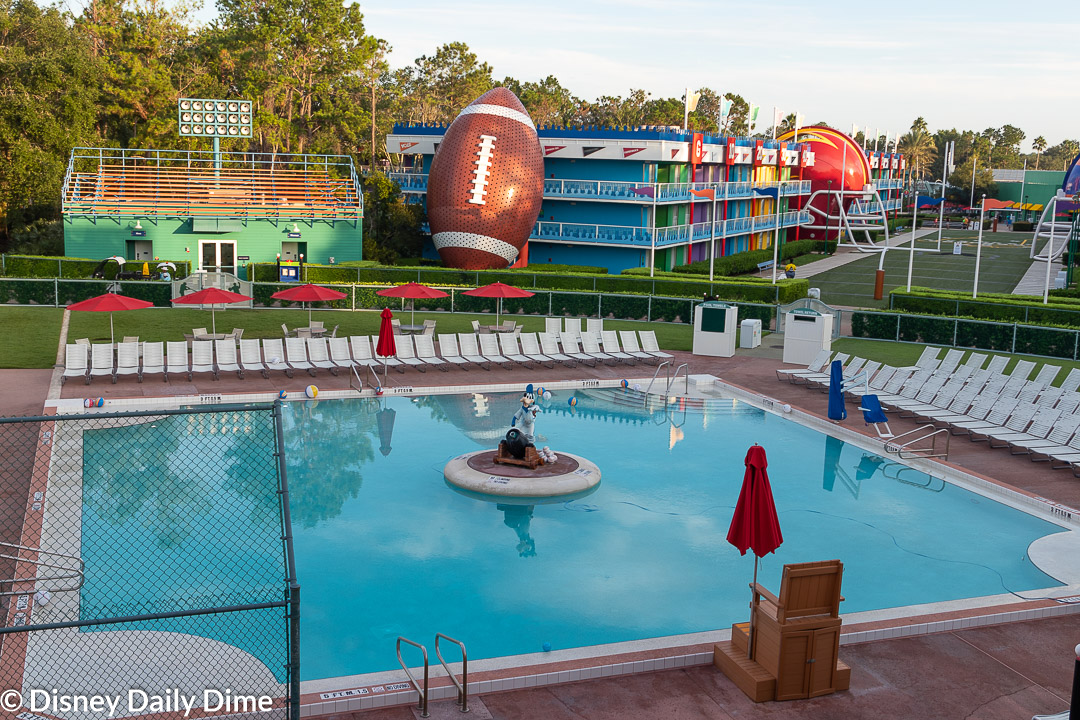 The Grand Slam Pool
By its name you may have guessed that the Grand Slam pool is located near the baseball themed section of the resort.  Homerun hotel, as that area is known, features some great touches around the pool, with a score board and stands that sort of remind us of Fenway park.  If you're a Boston Red Sox fan that may resonate with you.  If not, it won't bother you (unless you're a Yankees fan).
This is the designated quiet pool for the resort, which means that it's more relaxed.  You won't generally find it to be overrun with teenagers, however it is a longer walk from certain buildings at the resort.
Designed to look like a baseball diamond, it feels like it had more thought put into it than Surfboard Bay.  The whole area fits together so well, I really enjoyed it.




Disney's All Star Sports Resort Only Offers Bus Service
Like other All Star resorts, the transportation options at All Star Sports Resort are limited.  And by limited, we mean there's only one:  bus service.
There's only a few things that are noteworthy about the bus service.  By in large, it is pretty straightforward.
The first thing to know is where the All Star family of resorts are located.  They are essentially on the outskirts of Disney property (near Animal Kingdom) and can result in a 20 minute or so ride to Magic Kingdom.  Epcot and Hollywood Studios are around 15 minutes away.  On the plus side, Animal Kingdom is only about 10 minutes away.
The next thing to know is that in slower times, the All Star resorts can share buses.  The good thing for All Star Sports is that it is first on the bus loop, so you have a better chance of getting a seat on a bus.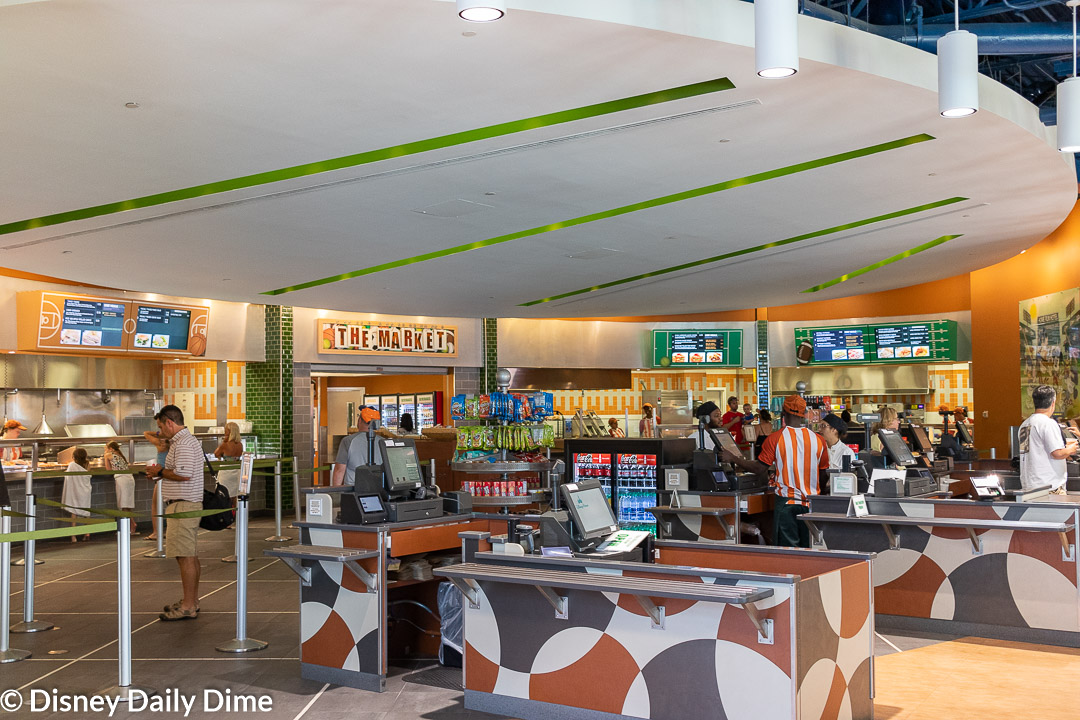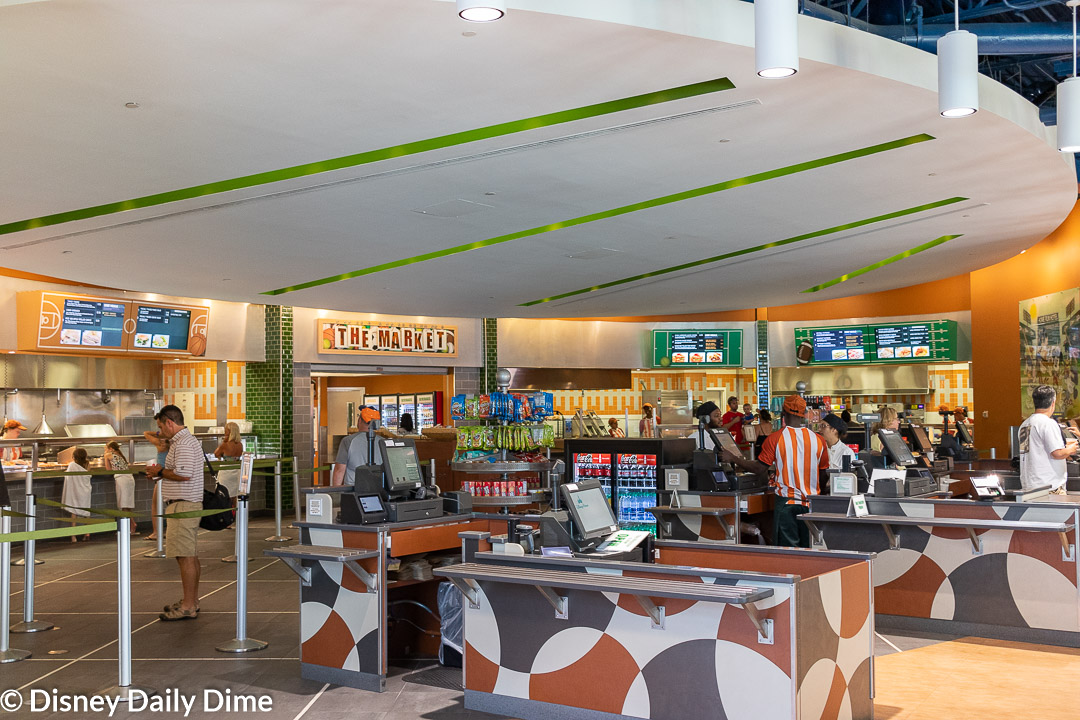 Disney's All Star Sports Resort Lone Dining Option Is A Food Court
The dining options at Disney's All Star Sports Resort are as basic as they come.  You'll find one food court available to you.  There are no table service options at the resort.
End Zone Food Court carriers a large assortment of food choices.  Yes, you'll find plenty of "hockey puck" hamburgers, but Disney has made strides in providing a broader selection of food in the value resorts.  Bacon Mac & Cheese, flatbreads, grilled sandwiches and other decent to good options are available here.  You'll notice the food court at All Star Sports resort has several stations serving these differing options, so make sure you look around thoroughly before ordering.
The food won't set your hair on fire, but for the price there are some good selections here.  There are also some pretty blah ones too.  Choose wisely.
Oh, and when it comes to desserts there is one interesting thing about the All Star resorts.  These resorts often feature a slightly over the top cupcake.  The cupcakes are usually only available at these resorts (and sometimes in the parks), so be on the lookout for these treats in the bakery area.  When we were there, they had the iridescent cupcake.  You can see it and all the other cupcakes we had on that trip in our Cupcake Challenge post.
There is also a pool bar available for some cocktails.  Known as Grandstand Spirits, you'll find a standard assortment of mixed drinks, beer and wine.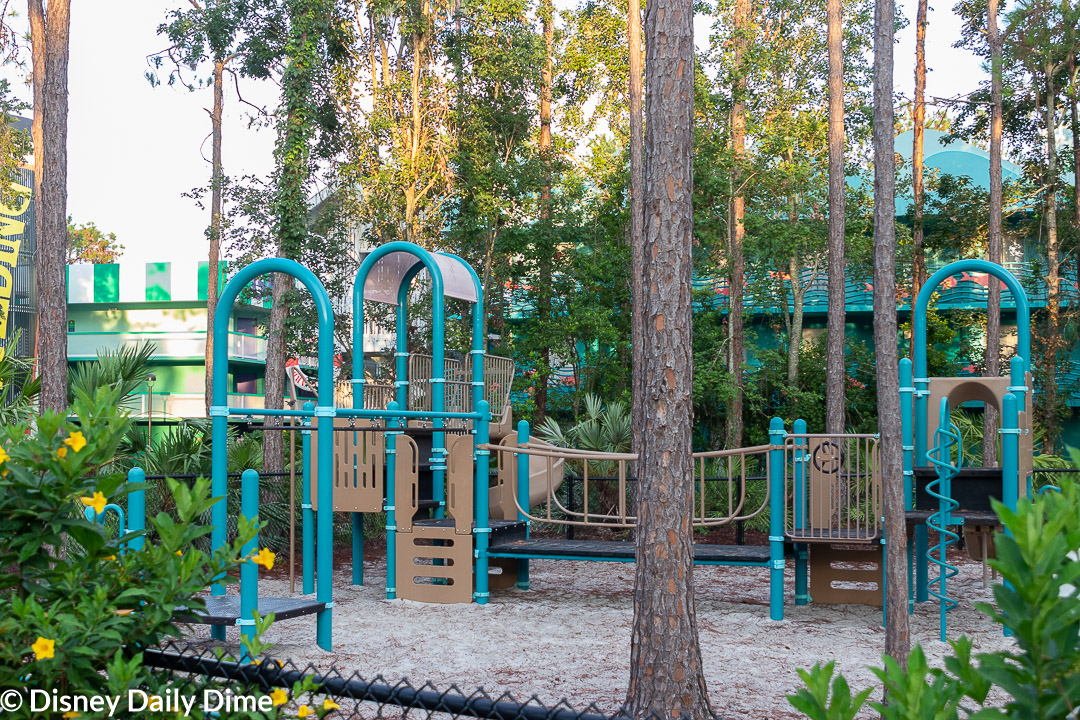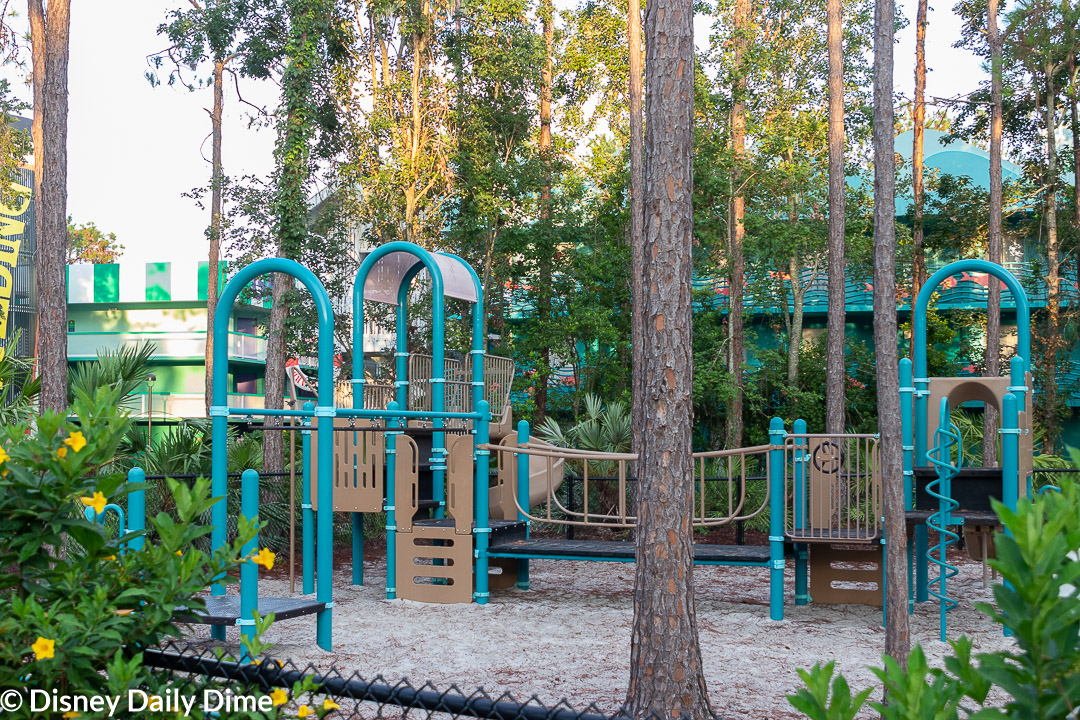 Recreation at Disney's All Star Sports Resort
Disney's All Star Sports Resort also features a few recreation opportunities you may want to take advantage of.  These include:
Movies Under the Stars
Jogging Trail
Playgrounds
Video Arcade
Poolside Activities
The recreation opportunities are pretty limited compared to the moderate or deluxe resort category.  One thing that is a plus is all of these are free, other than paying for the games in the video arcade.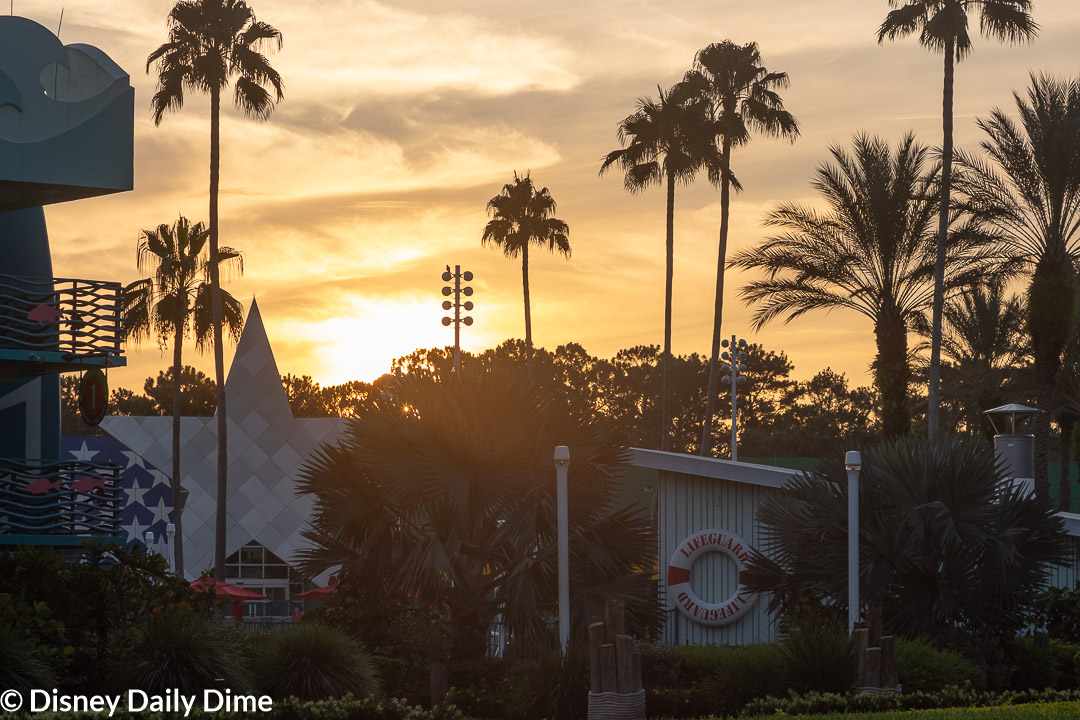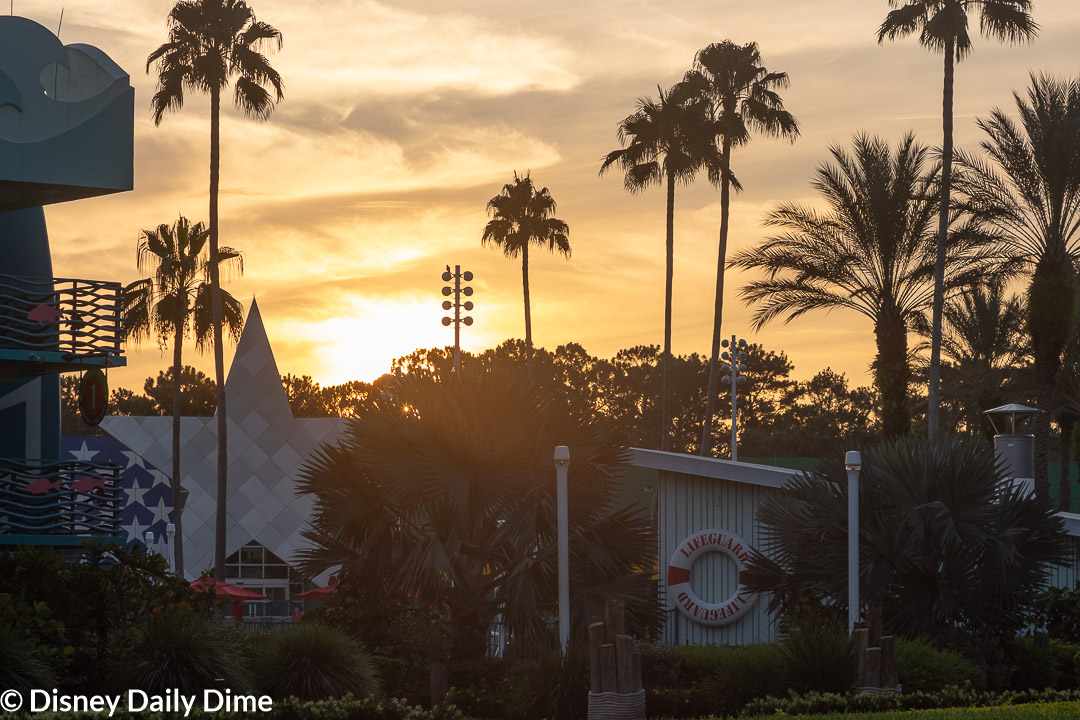 Disney's All Star Sports Resort Wouldn't Be Our First Value Resort Choice
So you can take this next section with a grain of salt if you choose.  As we've already said, this is currently the only value resort we've stayed at on Disney World property.  However, we've been around and read enough to know what is out there.
For what a value resort is supposed to be, All Star Sports has some baggage we can't get past.  Some you just have to live with no matter the value resort you stay in.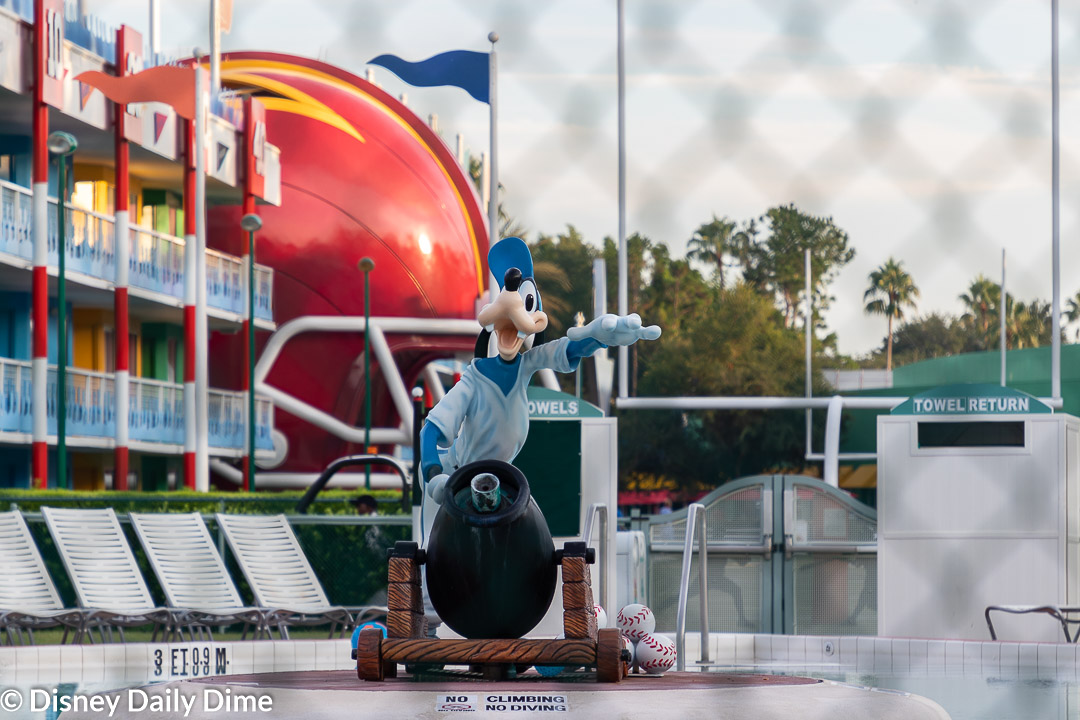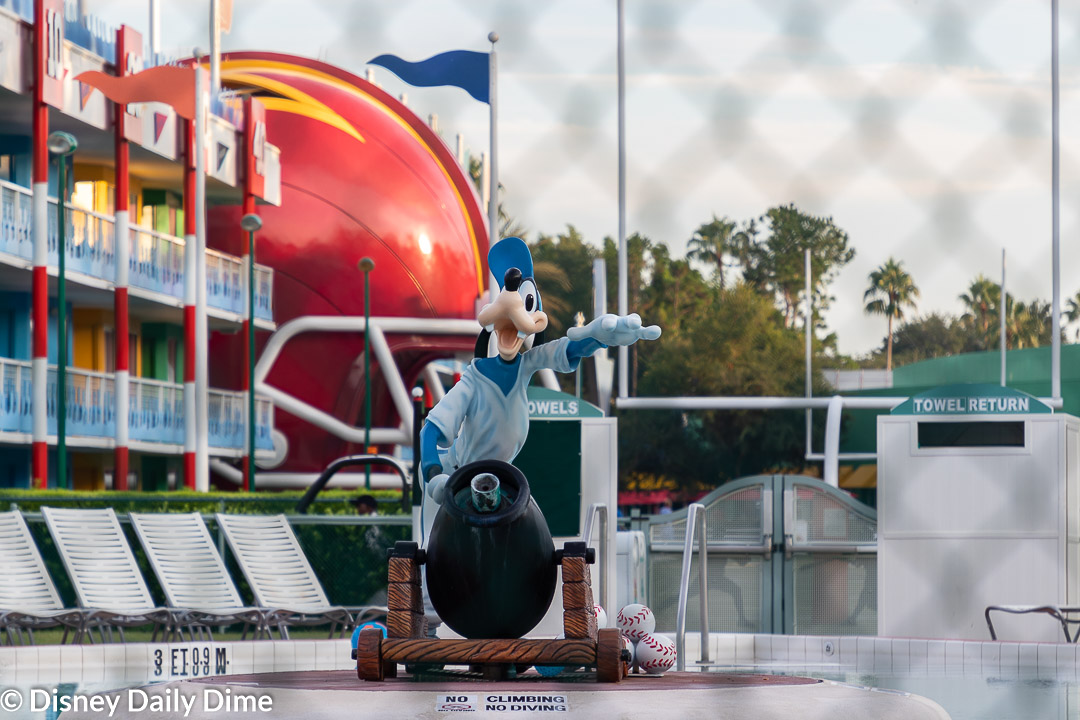 In our case, the theme is actually very appealing to our family.  We're a sports loving household, so the resort is spot on for us from that perspective.  However, the tiny rooms, full sized beds and crazy situation with kids running with free reign just didn't sit well with us.
There are other value resorts with better theming, larger beds and more updated rooms to choose from, in our opinion.  There's actually a big refursbishment going on across the All Star resorts, so we may have to come back after that is completed.  However, at the pace they are going, All Star Sports won't be refurbished until 2021 or maybe late 2020.
If price is of utmost importance, but the sports theme isn't appealing to you, we'd suggest checking out All Star Music or All Star Movies.  Otherwise you may want to look into Art of Animation or Pop Century, at a slightly higher price point.
You may also want to look into one of the off-property budget hotels, however that does come with the loss of ability to use Disney transportation to get to the park and earlier FastPass reservation access.  As we said, this is all about tradeoffs and balancing your priorities.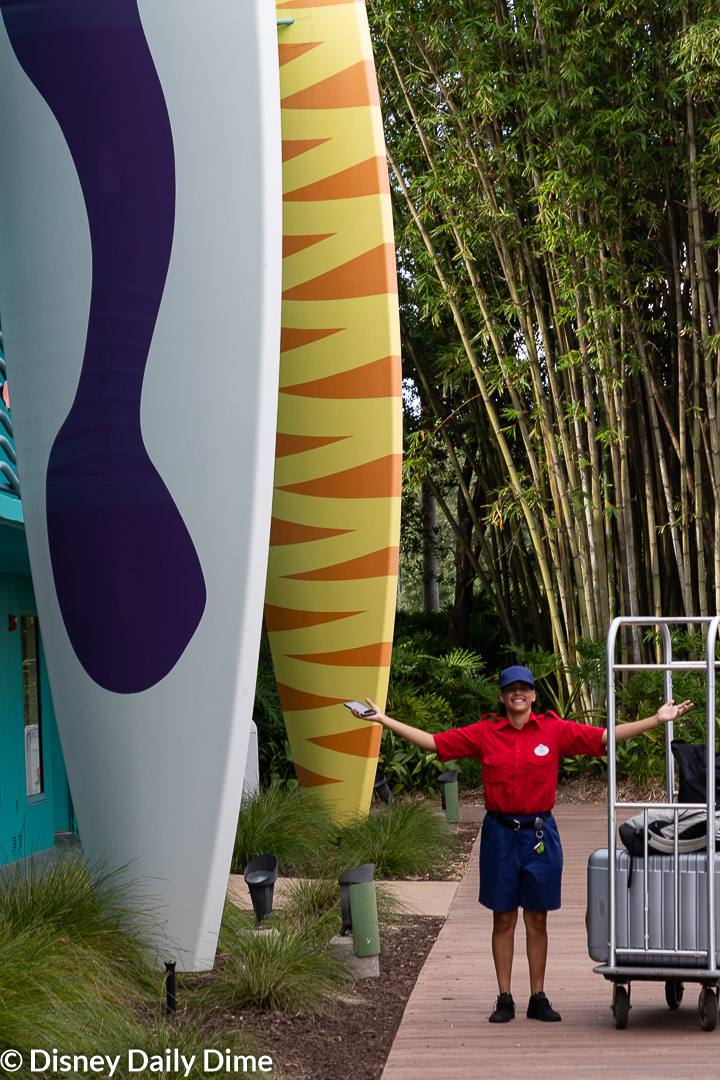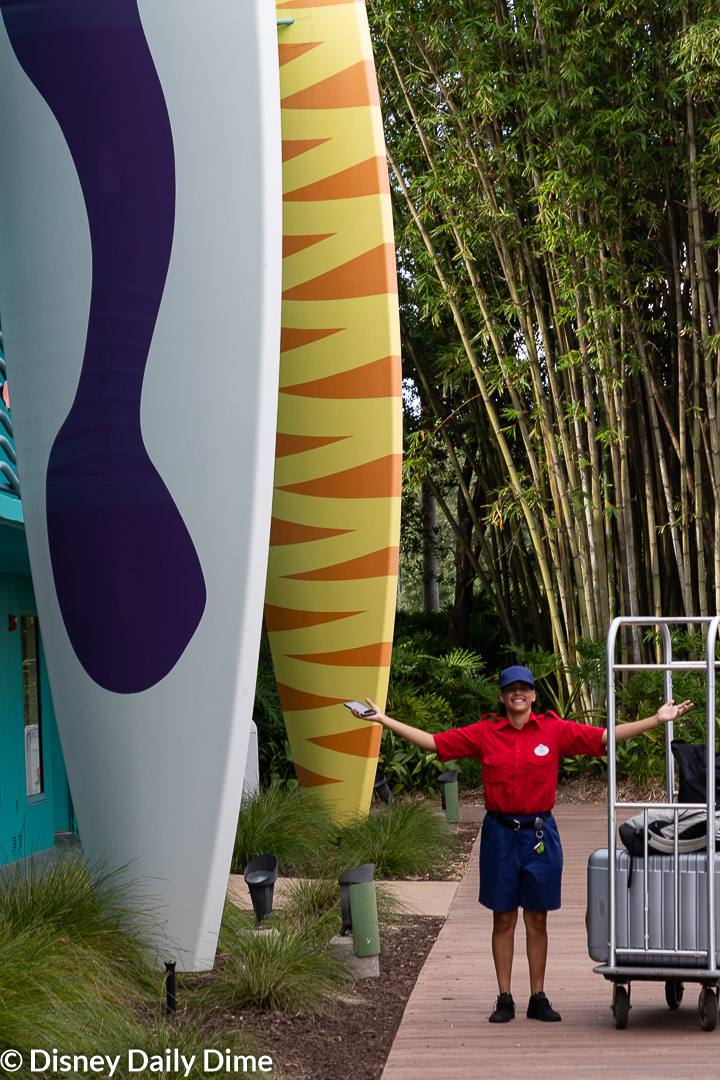 Wrapping Up
So that's it for our Disney's All Star Sports Resort review.  Within its classification at Disney, the theme is great for sports loving kids, but there are other value resorts with better theming and amenities.  Do you have thoughts on All Star Sports?  Things we missed or a different point of view?  If so, drop down in the comments section and let us know your thoughts.
We hope you found our Disney's All Star Sports Resort review helpful.  If you did we'd greatly appreciate it if you would share it on social media.  It helps get the word out on our blog and makes us feels like we're doing something right.  Just use the social media sharing buttons on this page.