Looking to maximize ride time and minimize standing in line waiting?  The Disney World FastPass+ service, alternatively known as FastPass or FastPass Plus, allows you to reserve a time to ride or see certain Disney World attractions.  Disney created this system in 1999, in an effort to let guests access more attractions with a shorter wait.  Essentially, FastPass+ functions as a ride reservation system.  Think of it like making a dinner reservation, with a few differences.
Leveraging the Disney World FastPass+ is a key to for maximizing your Disney World trip.  Knowing how to use it will give you convenient access to attractions while minimizing wait times.  Unless you don't care about waiting in lines, then the FastPass may not be that relevant to you.
How Long is Your Disney World FastPass+ Reservation Good For?
Unlike a dinner reservation, which has a specific time you need to be there, your FastPass+ Reservation is for a one-hour window of time.  If you make a FastPass+ reservation, you will select a time that represents the start of that one-hour window.  So, if your reservation is for say 10:30am, the window you can use the FastPass+ is from 10:30am to 11:30am.  There is some slight grace in the time frame, usually five minutes before and 15 minutes after your allotted timeslot.  Don't expect to show up 3 hours late and use the FastPass.  Your time will be lost.
Also note that your FastPass+ reservations times can't overlap.  So, if you book one reservation for the 9:00am to 10:00am window, your next reservation, can't start until 10:00am.
What Does It Cost to Make a FastPass+ Reservation?
The Disney World FastPass+ reservation is free!
When Can You Make FastPass+ Reservations?
Before you can make your FastPass+ reservation, you need to do a few things in the My Disney Experience (MDE) portal.
First off, you need to have purchased your park tickets and make sure they are linked to your MDE account.
Second, if you are planning on staying at a Disney World Resort, make sure you have made your resort reservation and that it is also linked to your MDE account.  This part is essential for booking early.  Why you ask?  Disney World allows guests staying at a Disney World resort to book their FastPass+ reservations 60 days before you arrive at the resort.  If you aren't staying at a Disney World Resort, you can only make your FastPass+ reservation 30 days in advance.
If you are wondering why the difference, Disney is trying to incentivize you to stay at their resorts.  This way they can make more money from your stay.  Once these two things are done, you are ready to book your Disney World FastPass+ reservations.
Do note that once your Disney World FastPass+ booking window opens, you can book for the duration of your trip.  You don't have to book one day and then come back and book the next day a day later.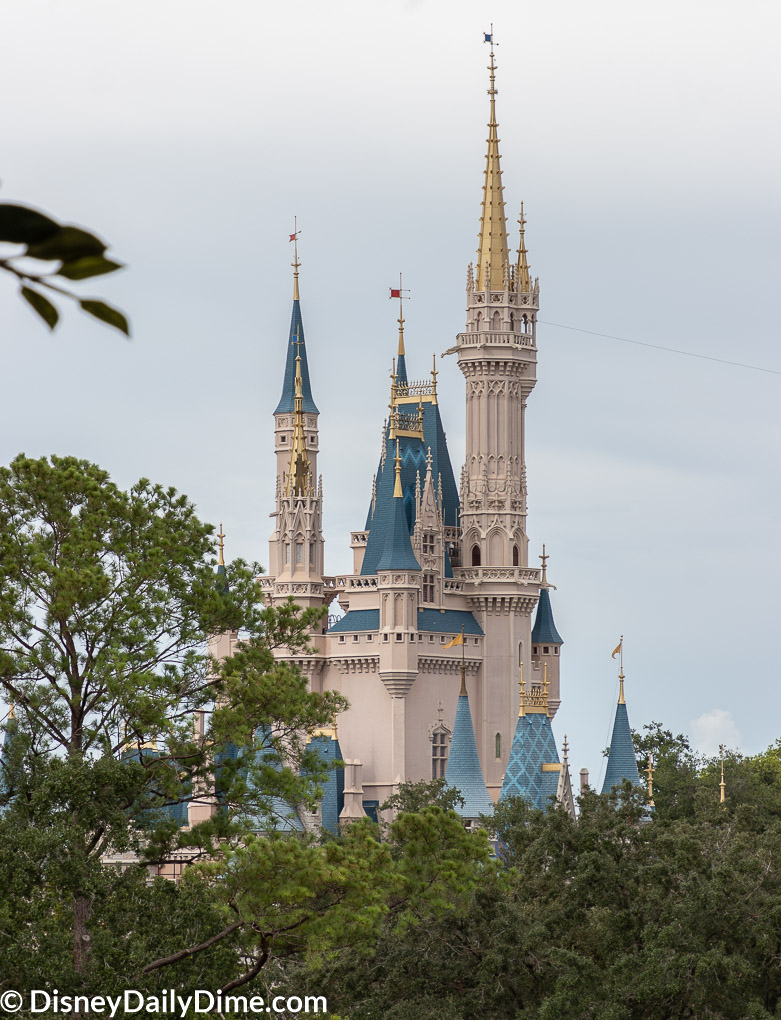 Depending on if you are staying at a resort or not, the 30 and 60-day windows for making FastPass+ reservations officially opens at 7:00am Eastern Time in the Unites States.  However, the reality is that the ability to make reservations generally opens up at midnight that day.  If having the exact FastPass+ reservations you want is important, be prepared to be on your computer when the clock rolls over to 12:00am.  It could be a long night.  And even then, there is no guarantee you will get the exact time you want for a particular attraction.
If you are not buying tickets in advance, but rather the day you get to the park, you will have to make your FastPass+ reservations once you get your tickets.  Use the in-park kiosks or the mobile MDE app on your mobile device.  Fair warning though, waiting to get tickets will greatly limit ride FastPass+ availability for preferred times.  Also, in park kiosks only allow you to make ride reservations for rides within the park the kiosk is located.  You can modify existing reservations for any park though.  This is really something you want to do in advance.
How Many FastPass+ Reservations Can I Make?
You can make three FastPass+ reservations in advance of your trip, for each day of you trip.  However, the reservations must be for rides in the same park on any given day.  You can't make a reservation for Splash Mountain at Magic Kingdom, followed by Test Track at Epcot and Everest at Animal Kingdom all for the same day.
Once in the park and you have used up all of your advanced booked FastPass+ reservation (or the last time window has passed) you can then make another (4th) FastPass+ reservation for one attraction.  This can be done via the FastPass+ kiosks located in the parks or the MDE app on your mobile device.  If you need a kiosk, they look like what you see in the picture to the right.  We recommend doing it though the MDE app.  The last thing you need to do is walk out of your way to find a kiosk when you can just do it from your phone while waiting in line for a ride.  It's much more convenient.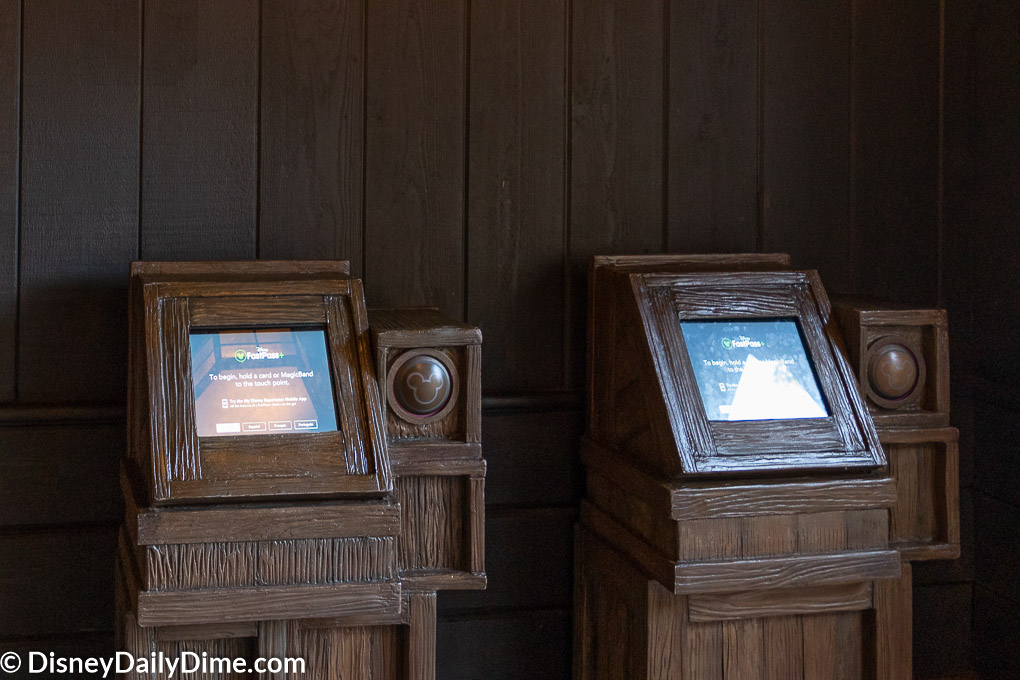 If you are worried about data, Disney World provides park wide free Wi-Fi.  It's not always the best, but it will work.
If you use the 4th FastPass+ reservation, you can then repeat the process and book a 5th reservation for the day and follow the same pattern of rolling FastPass+ reservations.  Each time you must use your FastPass+ reservation before booking the next reservation.  As it gets later in the day, finding FastPass+ availability will get scarcer and scarcer.  Take what you can get and work with it.
One thing to note about your 4th Disney World FastPass+ reservation and everyone after that.  They can be for a different park, in case you are park hopping.
Can I Change my FastPass+ Reservations Before or During My Trip?
Absolutely.  If before your trip, simply log into your MDE account and change away.  Make sure you check availability for the new reservation before cancelling your old one.  You don't want to cancel something only to realize what you are looking for is not available and now you've lost your old reservation.
To change your reservations while in the parks, use the kiosks or the MDE app via your mobile device.
Can I Make a FastPass+ Reservation for Any Attraction?
Unfortunately, the answer to this question is no.  Not all attractions use the FastPass+ system because they don't have enough waits to justify it.  For those rides you'll just have to stand in line and wait, but it shouldn't be too long.
In addition to this restriction, Disney has two others.  First, you can't book two FastPass+ reservations for the same ride as part of your initial three reservations.  Each reservation must be for a different attraction.  However, once you have used your initial three reservations for the day, you can book another FastPass+ reservation for any of those same rides for that day.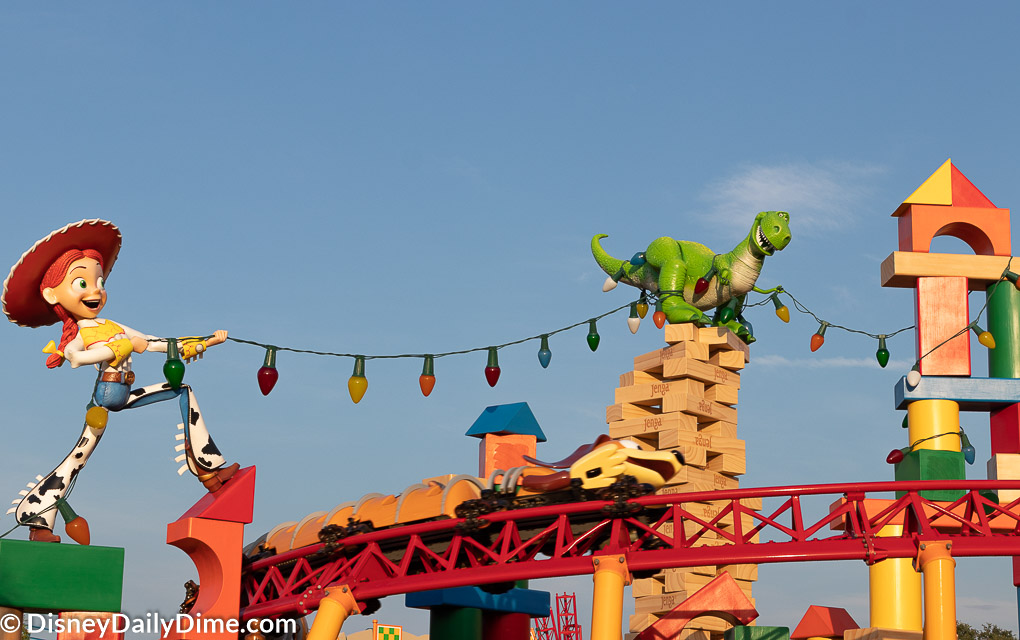 Second, Disney has implemented a tiered system for FastPass+ reservations at Animal Kingdom, Epcot and Hollywood Studios.  What this means is that you can get one FastPass+ for the upper tier (called tier 1) and you can get two FastPass+ reservations for the lower tier (called tier 2).  Disney does this to prevent guests from using all their FastPass+ reservations on the most popular attractions in the parks.  This helps provide better access to those attractions for all guests, not just those who book early.
Wrapping the Disney World FastPass+ Up
If you're looking for park specific FastPass+ information you're in luck!  Check out the links below for our Disney World FastPass+ recommendations and information on which attractions are in which tier.
Animal Kingdom FastPass+ Guide
Hollywood Studios FastPass+ Guide
Regardless of when you go, make sure you get your Disney World FastPass+ reservations as soon as you are able to.  Preferably at the 60 or 30-day advance window.  We know some people want the ability to be spontaneous and this feels like a big restriction on that ability.  However, it will save you hours of time standing in line.  That will free you up with more time, not less, to be spontaneous.
We hope you found this Disney World FastPass+ system overview helpful.  If you did, we'd greatly appreciate it if you would share it with others.  Use the social media sharing buttons on this page to make sharing a snap.  Thank you so much!