The news surrounding the Disney World reopening seems to be in full force.  We're getting new bits of information every day, so this post will catch up on the latest news.  If you've missed our prior posts, you can start with Disney World reopening plans announced where we cover the basic operational change that Disney released. You can also read up on More Disney World Reopening Details, where we talk about Disney World canceling all dining reservations, dining plans, FastPasses, and more.
There is one thing we do want to point out.  If you want to read information directly from Disney, you can go to the following pages for more reading.  We've found them very helpful:
The last post on travel information has the most detail if you are wondering about tickets, resorts, dining plans, and more.
But enough about those posts, let's talk about what is new!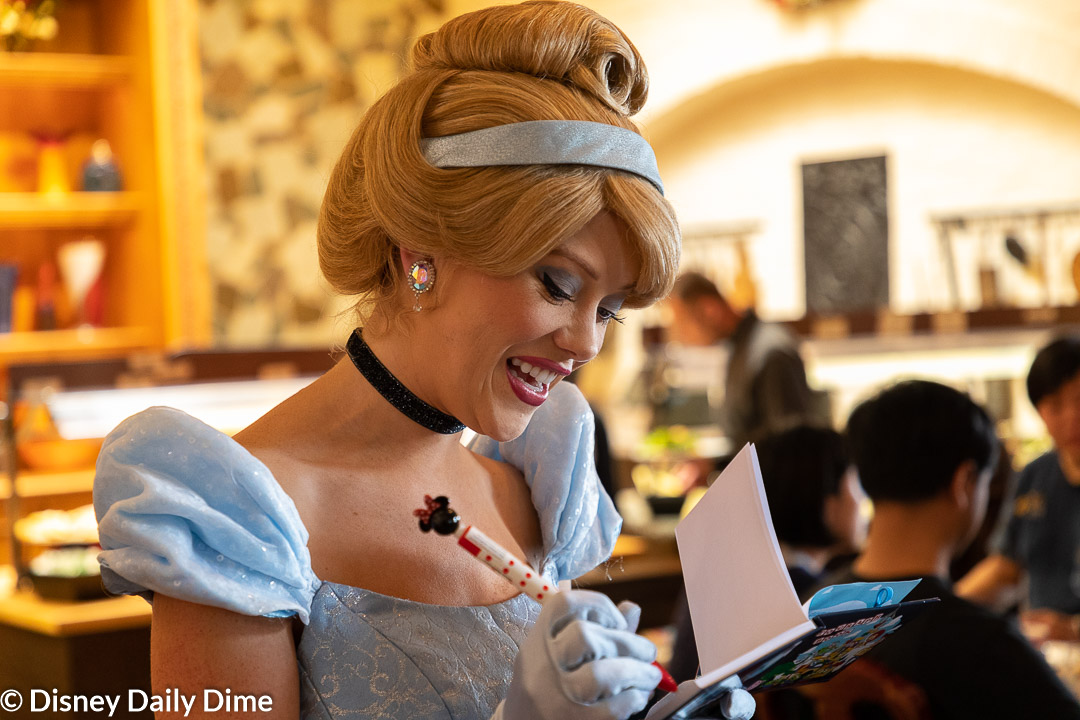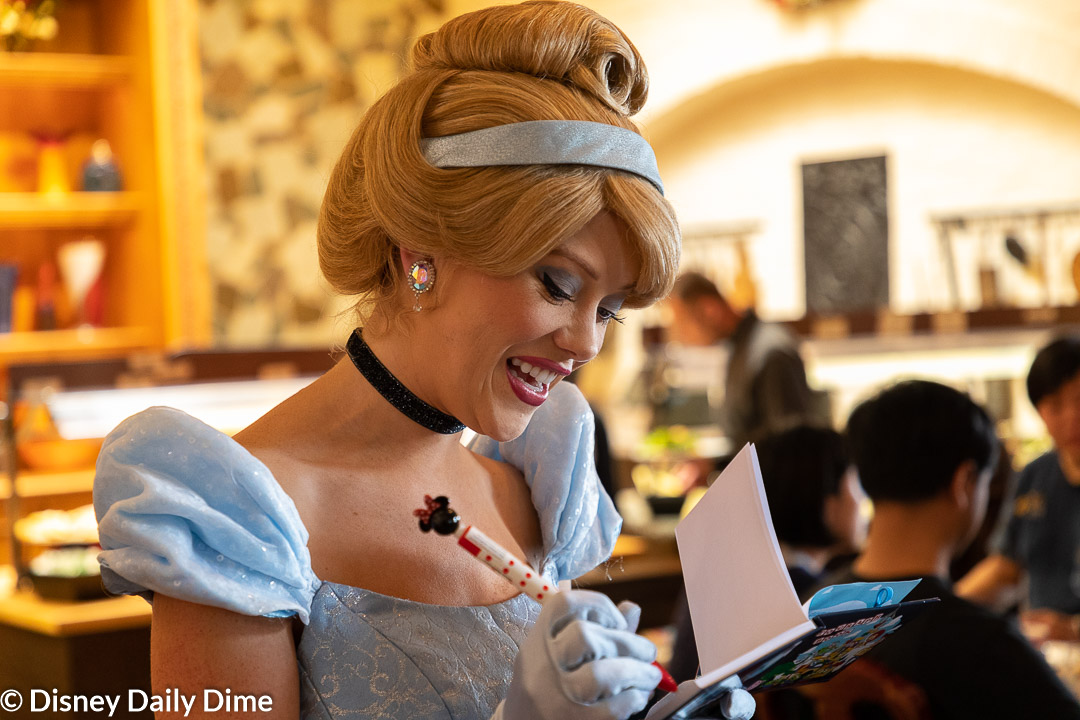 Character Meals are Canceled but Maybe Other Ways to "Meet"
Given that Disney World already announced the cancelation of character meet and greets, it isn't surprising that they confirmed character meals are also canceled.  If regular meet and greets were too hands-on, then character meals we doomed from the beginning.  Guests will be able to remove their masks to eat so that it will remove a layer of protection.  Our character meal experiences have been very "hands-on" and interactive, so it only makes sense that these meals are temporarily halted.
While formal ways to meet characters are canceled, Disney World has said that "characters will still be in our parks to entertain and delight you."  If you can't meet the characters, what shape would this take?  Well, Disney World has not said, but here's our guess.
Given parades are canceled, you won't see characters passing by on parade floats.  That likely means there are a couple of possibilities.  First, and most likely, we think there will be distanced opportunities to see characters.  Not meet them, but just wave.  Think about characters lining up on the Main Street, U.S.A. train station, and waving to the crowd below.  Maybe have characters up on the stage at Cinderella Castle, waving down to guests at the front of the stage.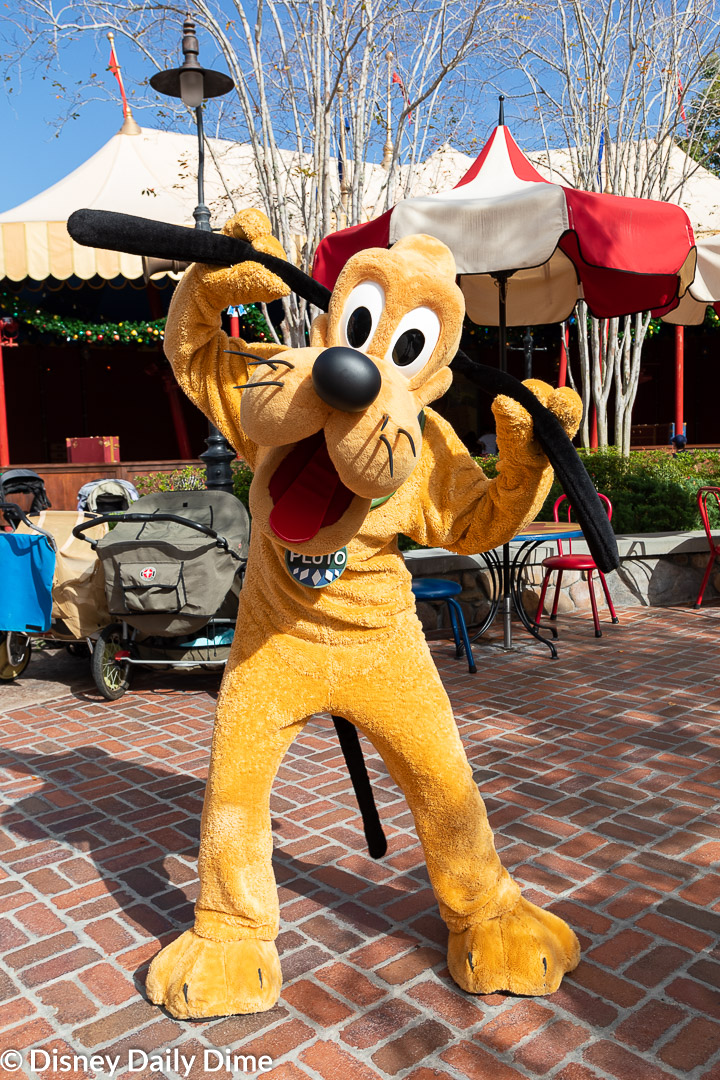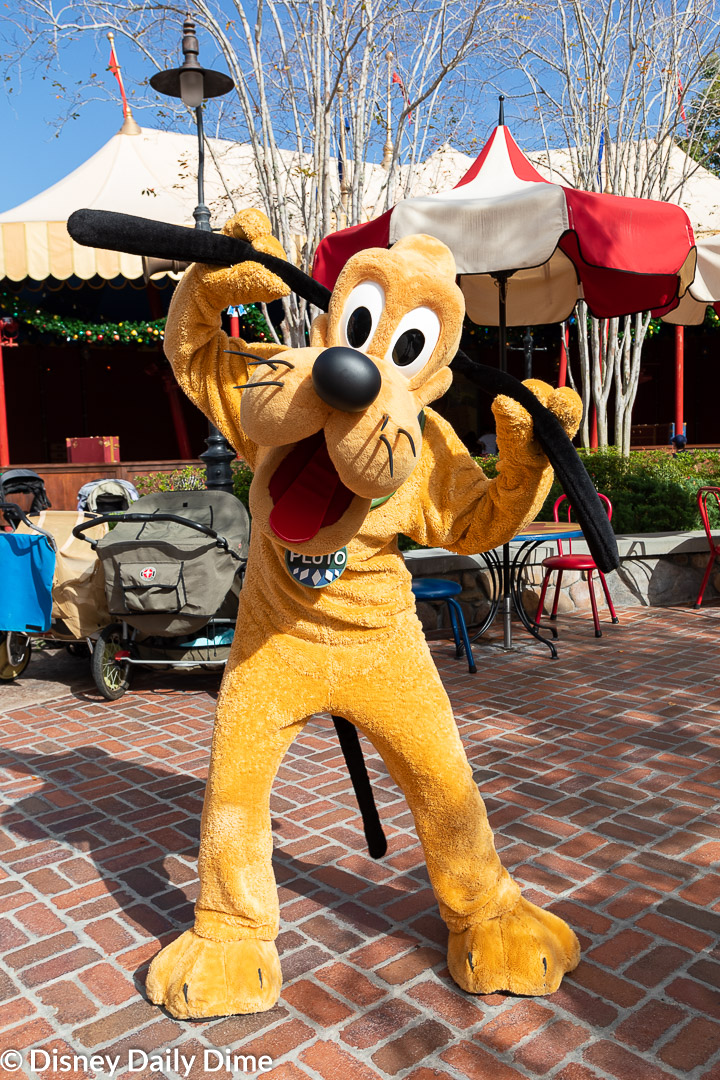 We've seen reports of Stormtroopers roaming around Disney Springs, but think it is unlikely that more normal face and fur characters will just freely roam around Disney World.
Speaking of Stormtroopers, for those of you that remember Star Wars weekends at Hollywood Studios, you probably remember Stormtroopers stationed above the entrance to the park.  We could see that as a possible staging point too.
The one thing we think Disney won't do is announce when this is happening.  They are going to be well-coordinated, but random pop up events to help prevent crowds from gathering.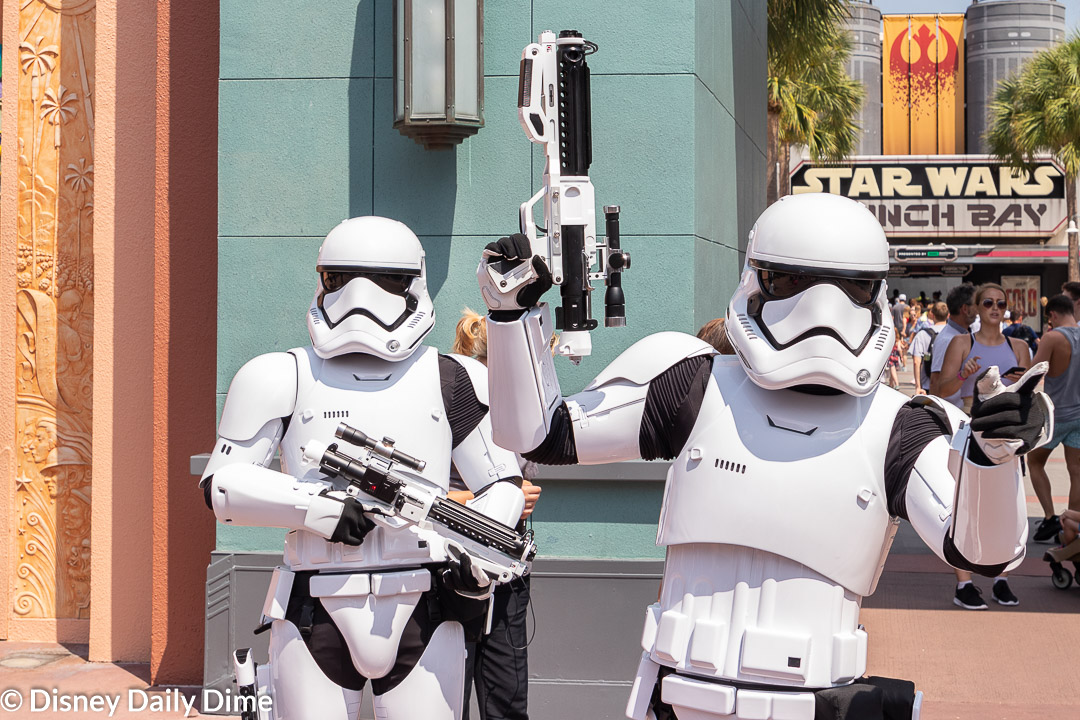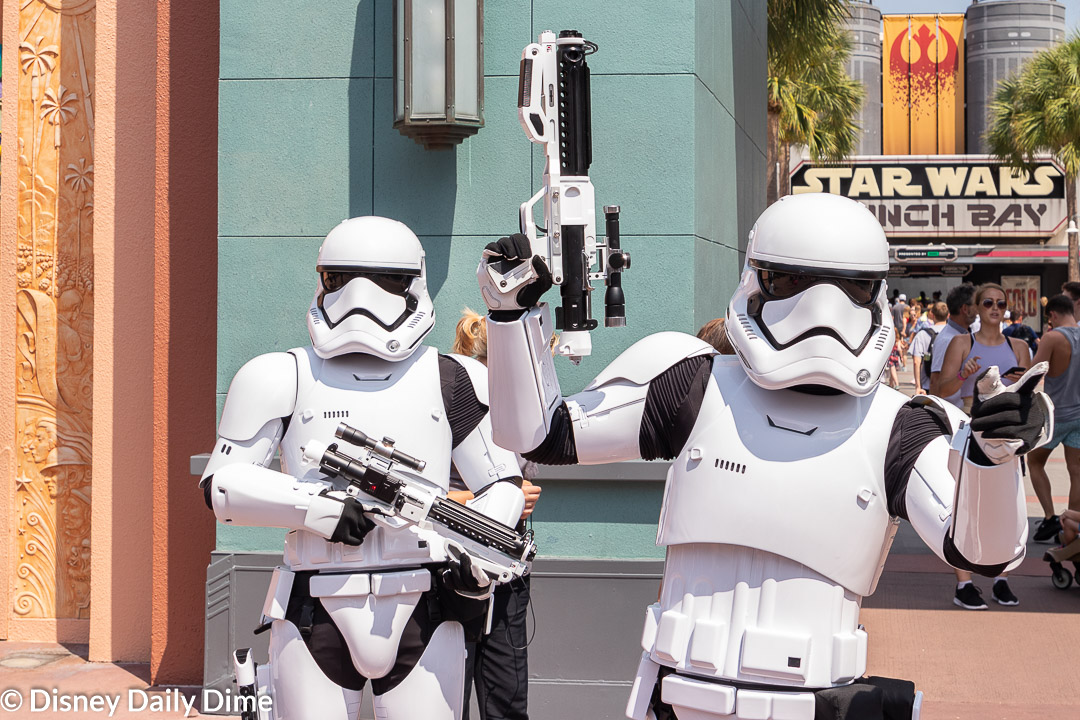 The less likely scenario, but possible is for outdoor character meet and greets, is a walkthrough.  Think of it as walking through a queue and just waving while you walk by.  We think this is less likely because it will be hard for younger children (and maybe some adults) to resist the urge to dart over to their favorite character for a hug.  We wouldn't rule it out, but don't think it is likely.  If it does happen, we don't foresee indoor meet and greet locations doing this.
If you go during this time, look for random pop up showings where you might get wave and smile.  Just don't expect much more.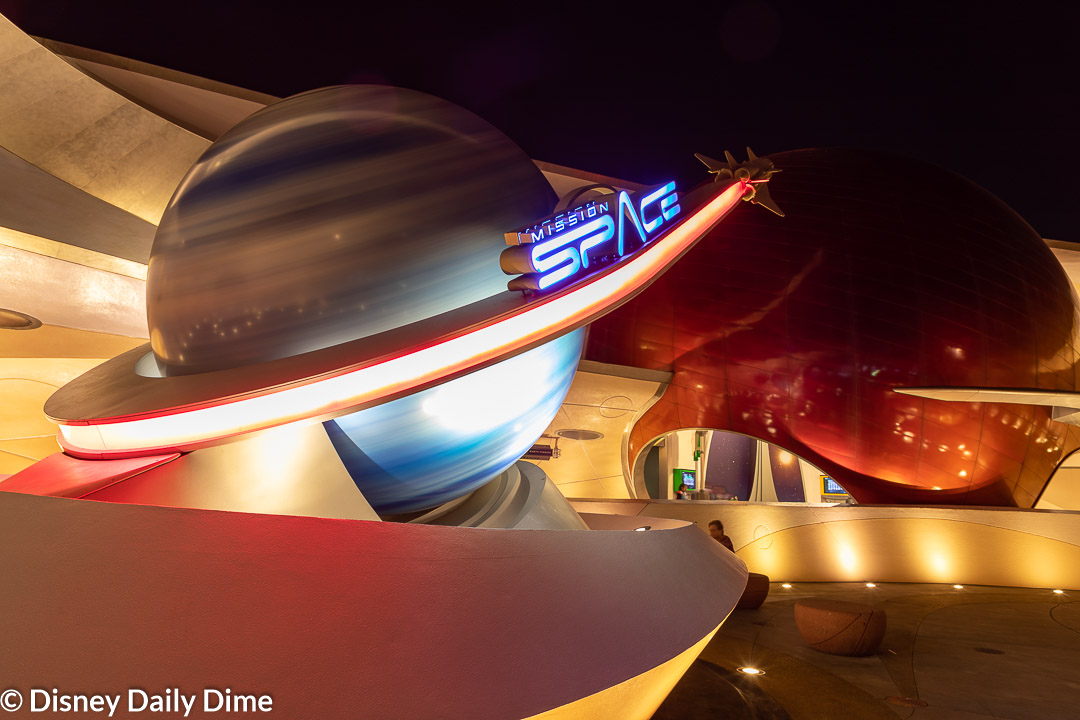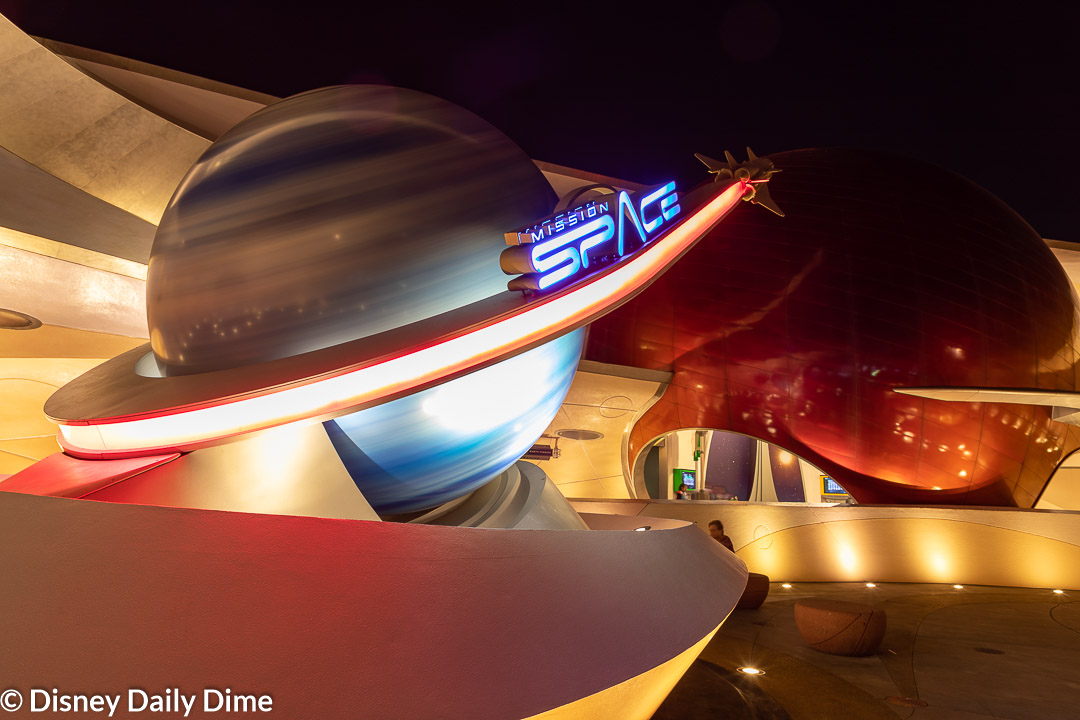 Annual Passholder Previews and Updates
Annual Passholders started receiving communications stating that they will be allowed to sign up for special previews.  Think of these as a soft opening for Disney World to work out the kinks before the parks open back up.  Disney World has a webpage with specific updates for Annual Passholders.
As part of this email, they also released a few more details on the advanced reservation system they will roll out in the coming weeks to guests can reserve their entrance into a park.  You can read the entire email that we received from Disney World below:
Dear Valued Passholder,
In case you missed it, this week we shared some big news about Walt Disney World Resort, including plans to welcome Guests back to the Theme Parks as part of a phased reopening beginning July 11.
We truly can't wait to welcome our Passholders back! And we will do it with a great deal of thought. As we reopen, our phased approach will be a deliberate one with limits on attendance and density controls that align with expert guidance.
And so, to foster recommended physical distancing during this unprecedented time, we will soon be introducing a new Park reservation system and requiring all our Guests to make advance reservations for their Park visits.
We've put together some of the details of what this new system will mean to Passholders on our website. So please take the time to read this important update.
We truly value the role our Passholders play in making the Walt Disney World Resort experience so magical. And as our re-opening progresses, we are planning a special Passholder preview opportunity to access the magic.
Look for more information on reservations and this special Passholder preview to arrive soon.
And in the meantime, thank you for your patience during this time—and thank you for being one of our cherished Walt Disney World Annual Passholders.
Walt Disney World Resort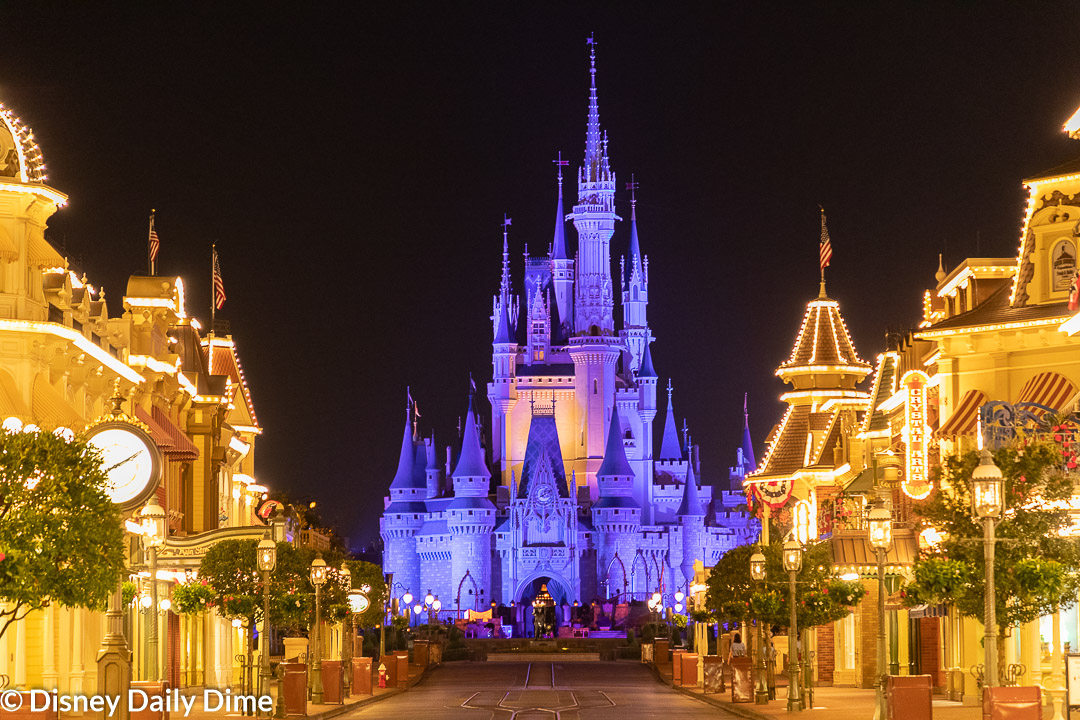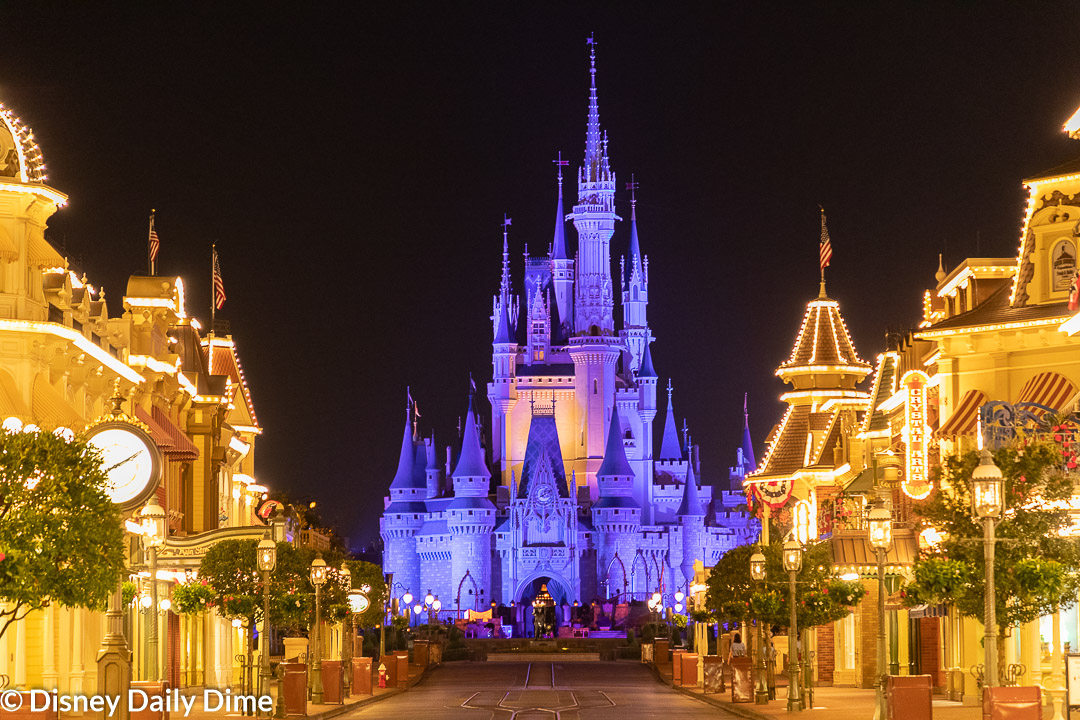 On the webpage that the email refers to, there are a few policies they note for annual passholders.  They are as follows:
During the limited capacity period, it may be difficult for Annual Passholders to get park reservations to visit on certain dates. To help manage capacity, total reservation days held at one time will be limited. More details will be shared in the coming weeks.
Some pass benefits and features will not be available during periods of limited capacity. Also, park experiences and offerings will be modified and subject to limited availability or even closure.
Annual passes are subject to blockout dates. Guests should ensure their pass type is valid for park entry prior to making a park reservation.
While the preview events are interesting (not that we've ever been to one), Disney limiting the number of reservations that passholders can have at any one time is smart, in our opinion.  Otherwise, the hoard of bloggers and bloggers that live in the Orlando area will take all the reservations for the rest of the year.  Am I right?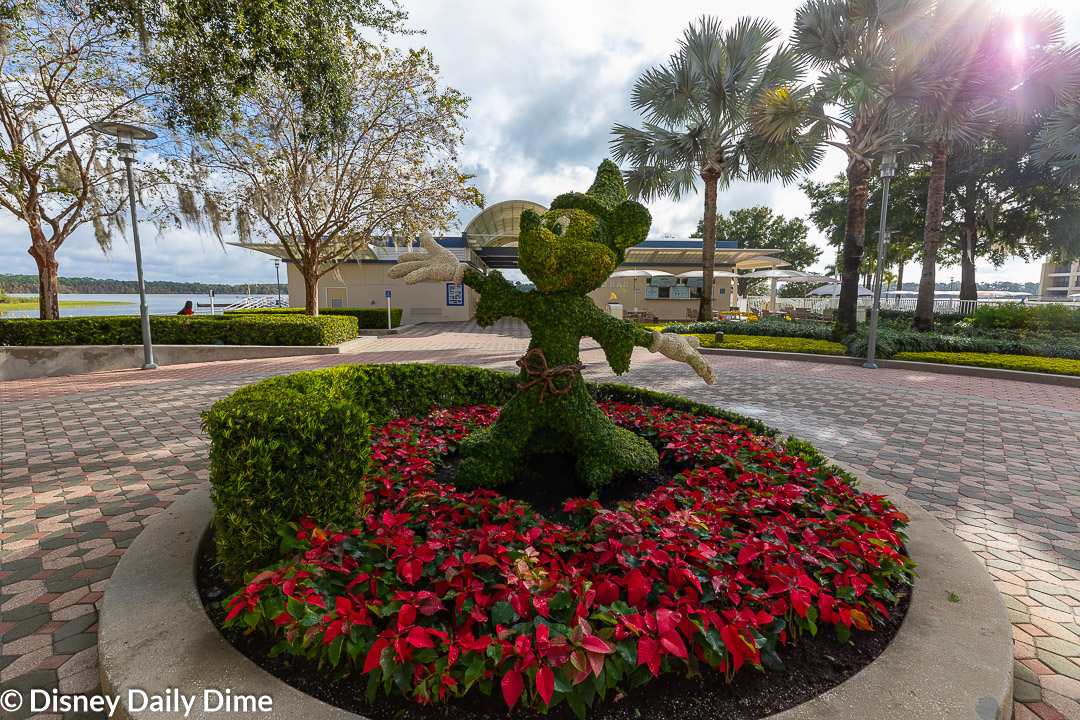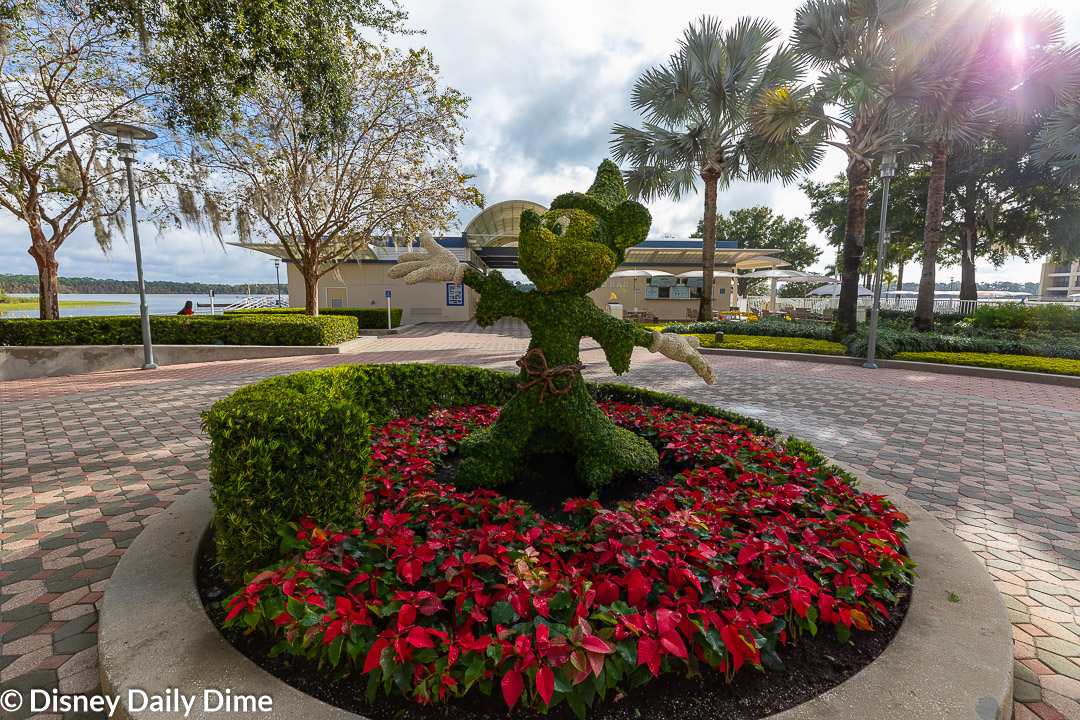 Now, we assume that if you are passholder with a resort reservation, you will not be blocked out, but it isn't clear.  It would seem wrong to take your money for a room, but not let you into the parks.  Only time will tell how this will work.  If history is any indication, on-site guests will get some sort of preferred status.  You only need to look at how the FastPass system works and how park capacity limits work.  On-site guests almost always have a trump card because of this.
I said this in our post yesterday and will repeat it now.  I believe the parks will be very busy the first week or so, and then demand will subside.  Just look at Disney Springs, which was very busy, and then was a ghost town within a few days.  I'd also point out that it is the middle of the summer when we've experienced some relatively light crowds in the last few years.  Ultimately, I could be wrong about this, but once the die-hard fans return, many will stay away.  You only need to look at the Facebook comments on these reopening posts to see that many are canceling their trips.
As it relates to the annual passholder preview, there is no specific date provided.  We assume it will be sometime the week leading up to July 11th, but nothing is definitive.  It would not surprise us if other groups like DVC, Golden Oak, and Florida Residents also have preview days.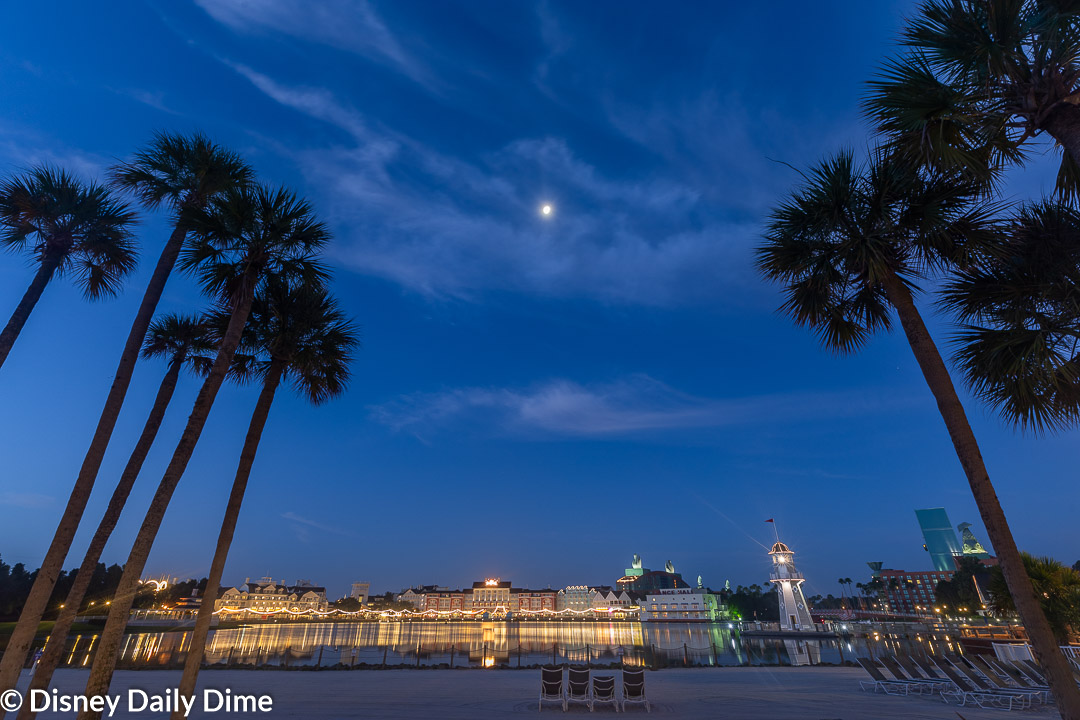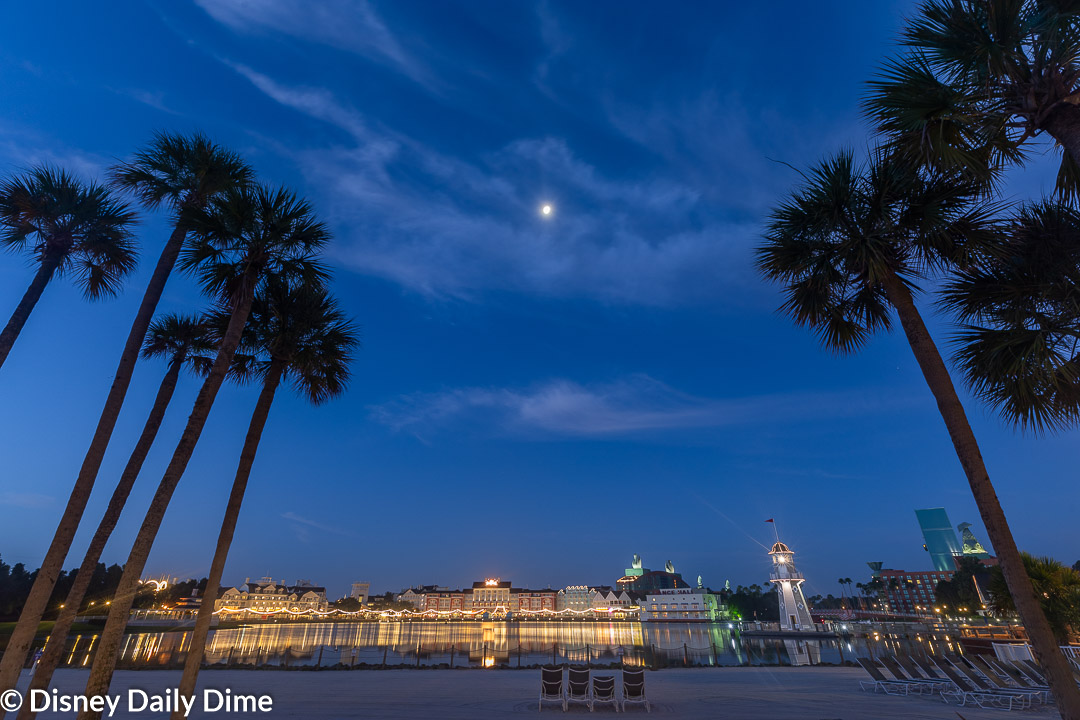 There is little doubt in our mind that this will require advanced reservations too.  Otherwise, the parks will be overrun, and there will be no way to enforce social distancing protocols.
Right now, we won't be going to Florida in July, as we had initially planned.  One thing we (any other annual passholders are wondering) is when the clock starts on our pass expiration dates.  To this point, Disney World has been mum on when passholders will resume their way toward expiration.
If we use Shanghai Disneyland as our proxy, they have not restarted the clock on passholder expiration during the required reservation period.  Hopefully, that is a sign of what they do at Disney World for their annual passholders.  If not, I think Disney will have a large number of unhappy people that they called "cherished" in the email above.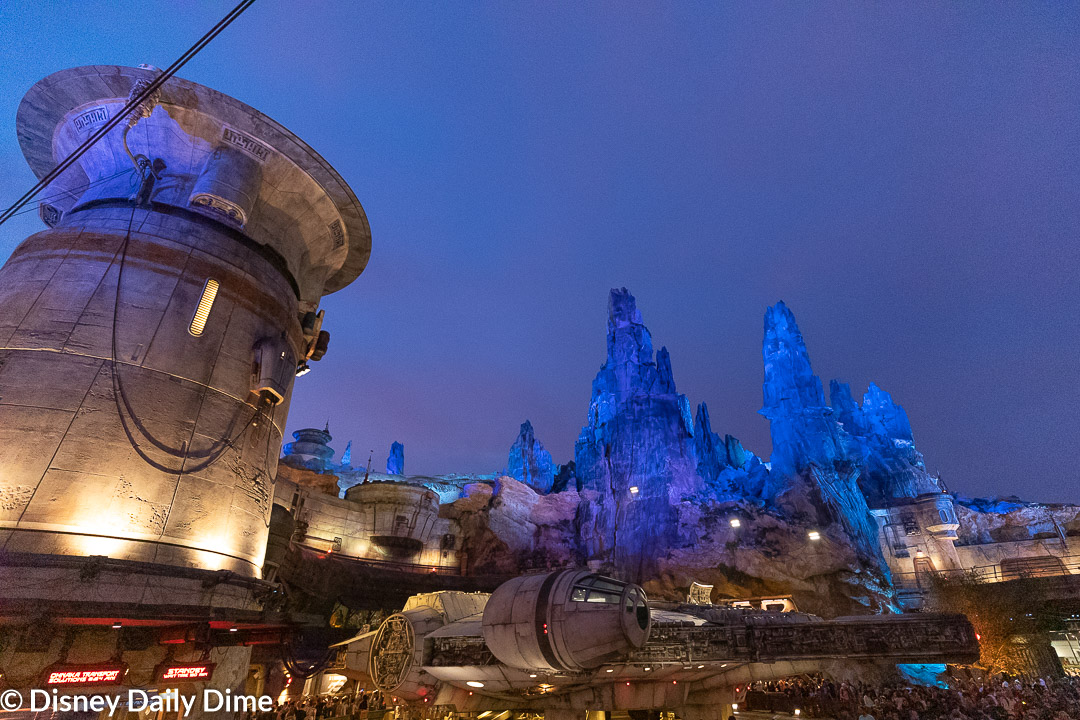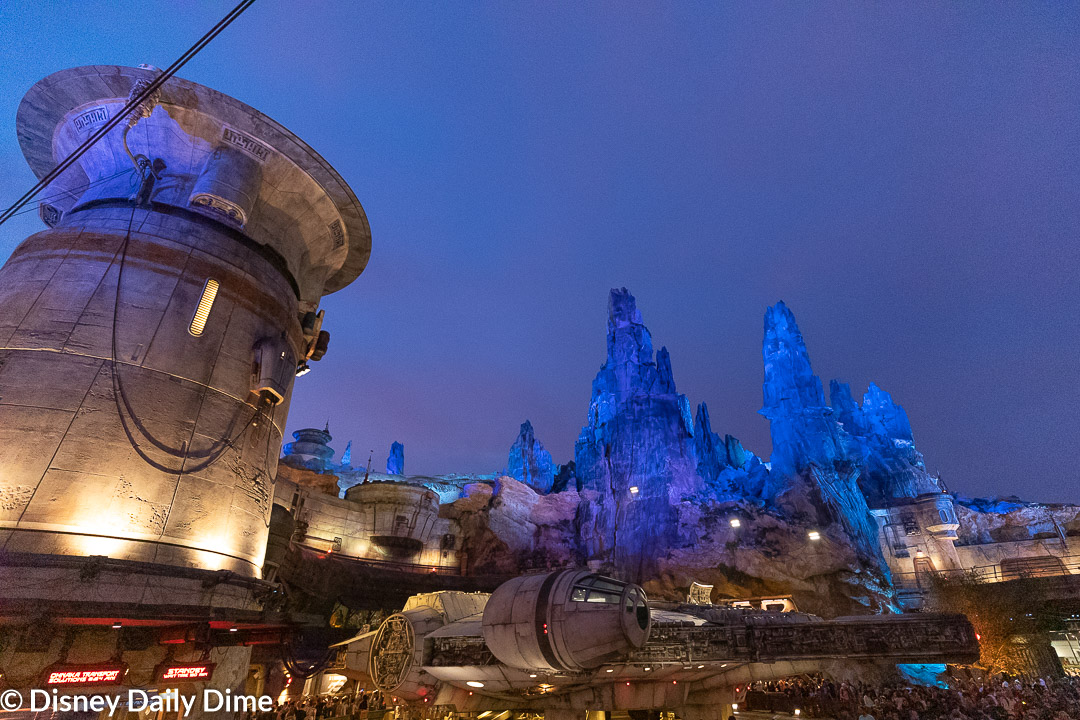 Lots Still to Come
As you can see in this post, and our others this week, there are still lots of blanks to be filled in or questions to be answered, pick your metaphor.  Over the coming weeks, things are likely to be updated and changes.  Heck, there are things Disney has changed from their original announcement just three days ago.
Stick with it, and we'll keep you up to speed on things as they evolve.  That seems to be a daily occurrence right now.