If you are looking for a character meal at Disney World's Magic Kingdom, you've probably looked at Crystal Palace.  This character meal features Winnie the Pooh and his friends.  The particular context of this post is breakfast, but you can also eat lunch and dinner here with the characters.  Here in our Crystal Palace breakfast review, we'll give you our thoughts on the food, character interactions, atmosphere of the restaurant, all with pictures sprinkled in here and there.  We'll also weigh in on how this breakfast meal works with getting into the park before its official opening time.
All of the meals at Crystal Palace, including breakfast, are buffets.  As such, the breakfast menu is relatively generic because it is all centered around food you can serve yourself.  If you are eating on the Disney Dining Plan, a meal here requires one table service credit.  Given the out of pocket cost to eat here, this is a good use of your table service credit.  However, we generally recommend saving your credits for lunch or dinner character meals because they tend to be more expensive.
All meals at Crystal palace are eligible for the Tables in Wonderland discount.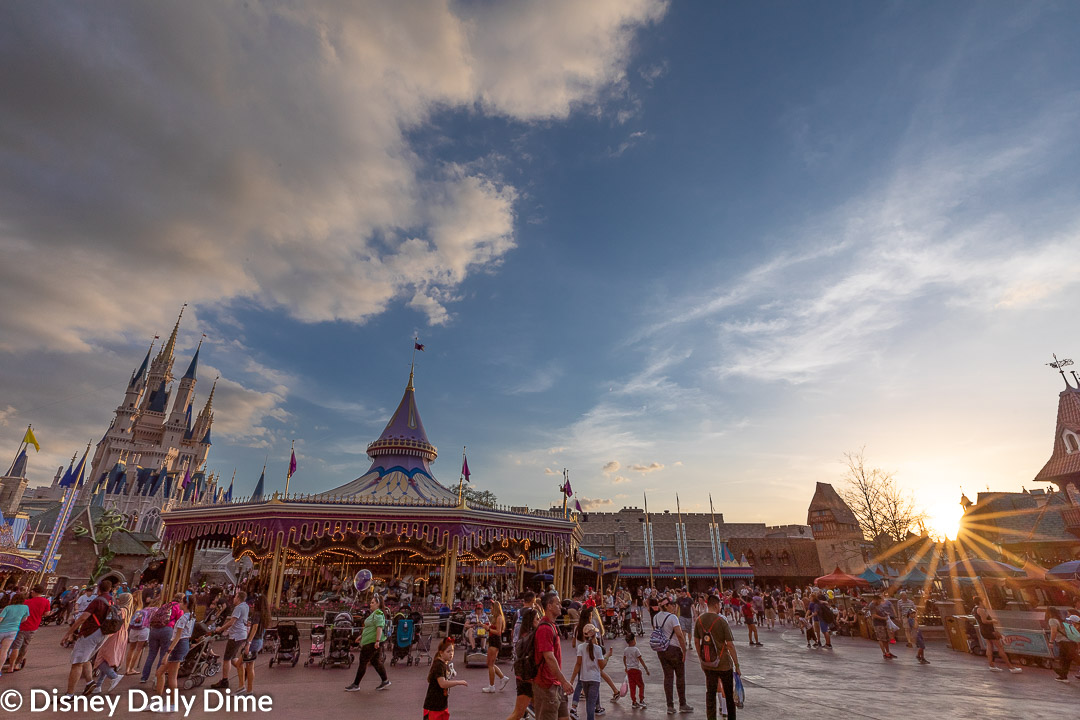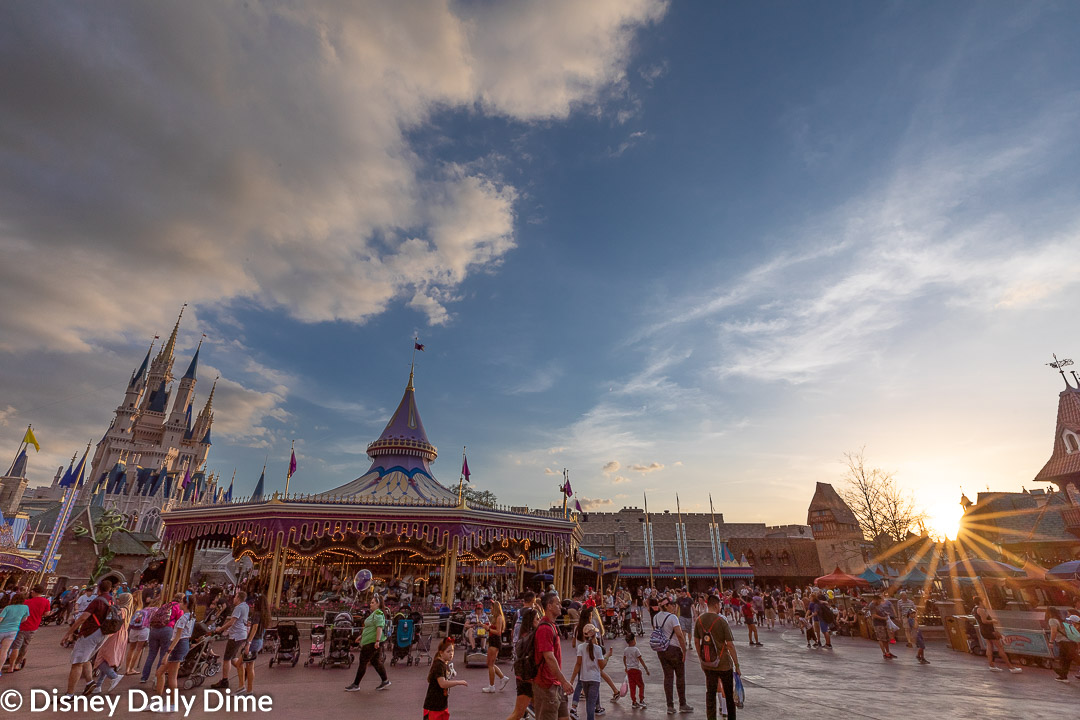 Is Crystal Palace a Good Pre-park Opening Meal for Touring?  Eh, Not Really
If you've read our post on how to get into the Disney World parks early, you know that we think pre-park opening meals are probably the best strategy out there.  However, not all breakfasts are created equal in this regard.  While eating a Crystal Palace breakfast does offer the allure of getting into the park early, the location isn't great.
The problem is that the restaurant is not far enough back in the park.  Maybe you didn't get FastPass reservation for a high demand ride like Seven Dwarfs Mine Train, so you have to do something to get to the attraction quickly.  That something can be having breakfast in the park and be on your way to the ride before the park opens.  Unfortunately, Crystal Palace doesn't get you to a place where you can quickly make your way to Seven Dwarfs before the rest of the crowd does.  By the way, if you are interested in how to prioritize your FastPass reservations, we've got an entire Magic Kingdom FastPass Guide to help you.


You want to get deep in the park to a breakfast restaurant like Be Our Guest.  Not to spoil this review, but Be Our Guest is our preferred Magic Kingdom breakfast restaurant for gaining a touring advantage.
Another reason you don't want to use Crystal Palace breakfast for a touring advantage is a risk that comes with the characters.  Sometimes it takes a while for the characters to make the rounds in the restaurant.  If you are cutting it close to when you need to leave the restaurant to make it to a ride, but you still haven't seen Pooh, you may have a difficult choice to make.  That choice could make your kids very angry.
For both of those reasons, we don't recommend Crystal Palace breakfast if you are looking for a touring advantage.  However, if you just want to get on Main Street and the hub to walk around with limited crowds, breakfast here will be just fine.

Crystal Palace Characters Highlight Winnie the Pooh and Friends, but the Interactions Could Be Better
If you're stopping by Crystal Palace or any other character meal, the characters are probably a big part of why you are there.  For this meal, getting to have breakfast with Winnie the Pooh was a big draw for us.  One of my favorite characters growing up as a kid was Pooh.  I loved him so much that I still have my old stuffed Pooh toy stored away in my childhood things.
That may be the allure here for you too.  There are limited opportunities to mingle with Pooh and his friends, outside of the Pooh and Tigger meet and greet in Fantasyland or the 1900 Park Fare breakfast.  You can see also find the whole group during Mickey's Not So Scary Halloween Party and Mickey's Very Merry Christmas Party.  Given that limited availability (and added cost), meeting Pooh, Tigger, Piglet, and Eeyore all in one fail swoop at Crystal Palace is a good option for some meeting these beloved Disney characters.
As the title of this section lays out, the character interactions at Crystal Palace we just okay the day we had breakfast.


I'd like to blame it on the restaurant being busy, but it wasn't.  In fact, it was downright slow because of the time of year we went and an impending hurricane.  Despite the low crowds, we found the interactions rushed and just sort of blah.
Maybe our expectations were too high because we've had some genuinely excellent experiences like our meals at Topolino's Terrace breakfast or the Bon Voyage Adventure Breakfast.  There wasn't anything overly unique or an interaction that made us feel like we just had a special experience.  Each of the interactions was fairly consistent.  The girls hug the character, the character signs their autograph books, they do hugs and pose for a few pictures and move on to the next table.  While some inexperienced Disney World travelers may find this to be perfectly fine to a good experience, we know better.
The other odd part of the experience was that Carla and I have eaten at Crystal Palace a couple of different times when Anna and Elsa were younger and always had a wonderful experience.  It's hard to put my finger on why this was a ho-hum meal this time.  I'd chalk it up to a one-off experience, but this was true for all four characters.  I'm not sure why.


The other odd part of the character interactions was the fact that we only saw each character once.  We are notoriously slow eaters, partly because we spend lots of time taking pictures of food and talking about our meal.  This usually leads to us seeing at least one character a second time.  There was no such opportunity this day, which I found a bit odd.  Now, I will say you should never count on seeing characters a second time.  Instead, think of it as a bonus if the situation arises.
So, our Crystal Palace breakfast review isn't off to the best start.  Let's take some time to look at the theme and atmosphere of the restaurant. 


The Décor at Crystal Palace is Lovely, Just Don't Ask Us How It Ties to Pooh
When it comes to theming and décor at Crystal Palace, the restaurant is a winner in our books.  It draws inspiration from Victorian greenhouses of the late 1800s and, by doing so, incorporates a significant amount of glass that lets lots of light into the dining area.  This keeps the restaurant feeling bright and vibrant.
Because it is a greenhouse, the restaurant also features a significant amount of vegetation.  The largest display is the greenery that greets you when you enter the restaurant.  Don't just pass by this, instead spend some time admiring the Pooh topiaries tucked inside the greenery.  They are great fun touches that bring some cohesion to the Pooh characters and a greenhouse building.  In fairness, this hasn't always been a Pooh centric character meal, but they are a bit of an odd pairing.  There are also plenty of other restaurants where the theming doesn't tie to the characters.  The Hollywood and Vine Seasonal Dines are a perfect example of this.


Nonetheless, the motif and feeling of Crystal Palace are excellent.  We always love dining here because of the unique look and feel of the restaurant.
But enough of that, let's get to the food section of our Crystal Palace breakfast review!  We are here to eat, after all.


For a Buffet, The Crystal Palace Breakfast Was Solid, with a Couple of Standouts
When it comes to buffets at Disney World, you always have to be mindful of where you eat.  If you add breakfast to the prior sentence, then that statement becomes doubly true.  That's not because there are some truly bad breakfast buffets out there; instead, there aren't many that will blow you away.  Standard Disney World breakfast buffets are a bit of a staple, especially around the resorts.  If you eat in the park, we have found some better breakfast experiences.  I still look fondly upon our Garden Grill breakfast over in Epcot.
I think the Crystal Palace breakfast continues that trend of better breakfast buffets in the parks.  We found the food here to be delicious.  Now, I will say that you do need to be thoughtful about what you get.  The eggs are the standard mass-produced (likely from a carton) eggs that you'll find in most places, and I didn't find them to be all that good.  But if you stick with what looks tasty and fresh, you'll probably be alright.


The places I felt like breakfast excelled usually involved foods like the pancakes or puffed French toast.  You can see the puffed French toast in the picture below, and it was easily one of my favorite items.  I don't even care that it was situated on the Pooh's Corner Children's Buffet.  I'm okay eating from the kid's menu/buffet if it is this tasty.
The puffed French toast featured a perfectly crispy fried exterior that surrounds the soft and yummy interior of French toast.  It's all coated in a sugary layer that works together wonderfully.  This is the type of unique item each breakfast place should have.
Beyond that, you will find some other unique dishes.  The other one that stood out to me was the Breakfast Lasagna, which I think they should rename to Breakfast Dessert.  This decadent breakfast item features layers of waffles, pancakes, and pound cake topped with pastry cream and caramelized sugar.  It is sweet, and it is delicious!  And in perfect Disney Daily Dime form, I forgot to get a picture of it.


If omelets are your thing, they do have a made to order omelet station.  They will cook it up fresh for you with most ingredients you could want.  You can also find fresh bites of smoked salmon and some other side dishes that compliment the main entrees of your Crystal Palace breakfast very well.
The buffet also features staple items like biscuits and gravy and Mickey waffles.  Unfortunately, I found the biscuits hard due to their time under the heat lamps.  Like I said earlier, if you are thoughtful about what you get, you should be fine.
With two distinct and unique Crystal Palace breakfast items available, plus other more regular standbys, I felt like the food was worthy of dining here.
For their tastes, Anna and Elsa loved their food.  They both devoured a few pieces of the puffed French toast and some Mickey waffles.  There are plenty of kid-friendly selections on the buffet.  I don't have any reservations that kids will enjoy this meal.


Overall Thoughts on Crystal Palace Breakfast
If you had asked me going into our Crystal Palace breakfast what I expected, I would have said great character interactions and standard, but somewhat dull food.  Reality is not always what you expect.
I'm inclined to believe the character interactions at Crystal Palace were just a bad day for some reason.  Carla and I have eaten here several times and never had an experience like that.  Nobody's perfect, right?  The meal also gives you a chance to meet some hard to find characters in the Disney parks.  If you're a fan of Pooh and his friends, you should definitely stop by.
Assuming that's the case, you get a lovely early morning stroll down a fairly wide-open Main Street where you can enjoy some peaceful time in Magic Kingdom.
The food is surprisingly good for breakfast and worth you stopping by. Remember the puffed French toast and the Breakfast Lasagna.
The one thing you shouldn't use Crystal Palace breakfast for is to gain a touring advantage.  If that's your goal, you should eat at Be Our Guest.
Wrapping Up Our Crystal Palace Breakfast Review
With that, we'll wrap up our Crystal Palace breakfast review.  If our review was helpful or at least entertaining, please like and share this with your friends or anyone you think will find it useful.  Just use the sharing buttons on the page.  If you're interested in more of our dining reviews, we have a complete list on our Disney World Restaurant Reviews page.
We always appreciate it when you share our posts, as it allows us to spread the word about our blog and hopefully will enable us to help others.