It's hard to believe that we are now less than 30 days away from the return of Mickey's Not So Scary Halloween Party.  Part of that disbelief on our part is that the year is flying by.   The other part of it is that Disney has somehow deemed mid-August the right time to start the parties.  How better to kick fall off than by torturing cast members and guests alike by making them dress up in Halloween costumes while it is sweltering hot!  But I digress.
Disney dropped more Mickey's Not So Scary Halloween Party details this week, so we thought it was time to round up all we know.  Disney previously announced that they were making some changes to the party and I guess at the 30 days out mark it was time for them to release some more details.  Let's round up what we know, and maybe we'll speculate about the party a little bit!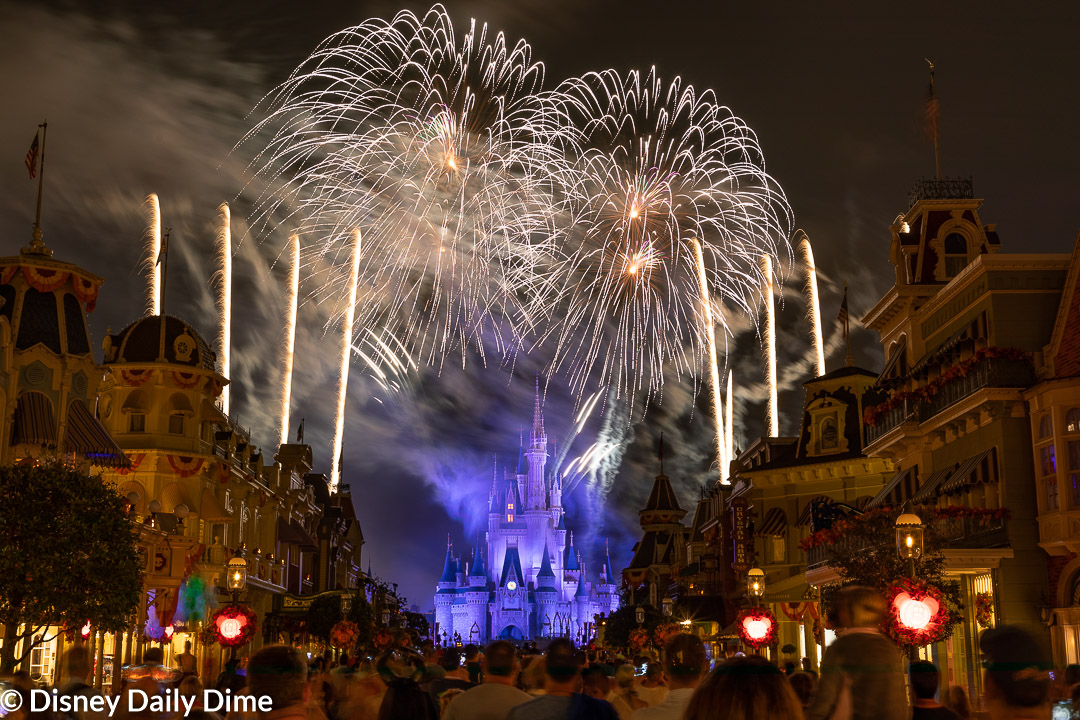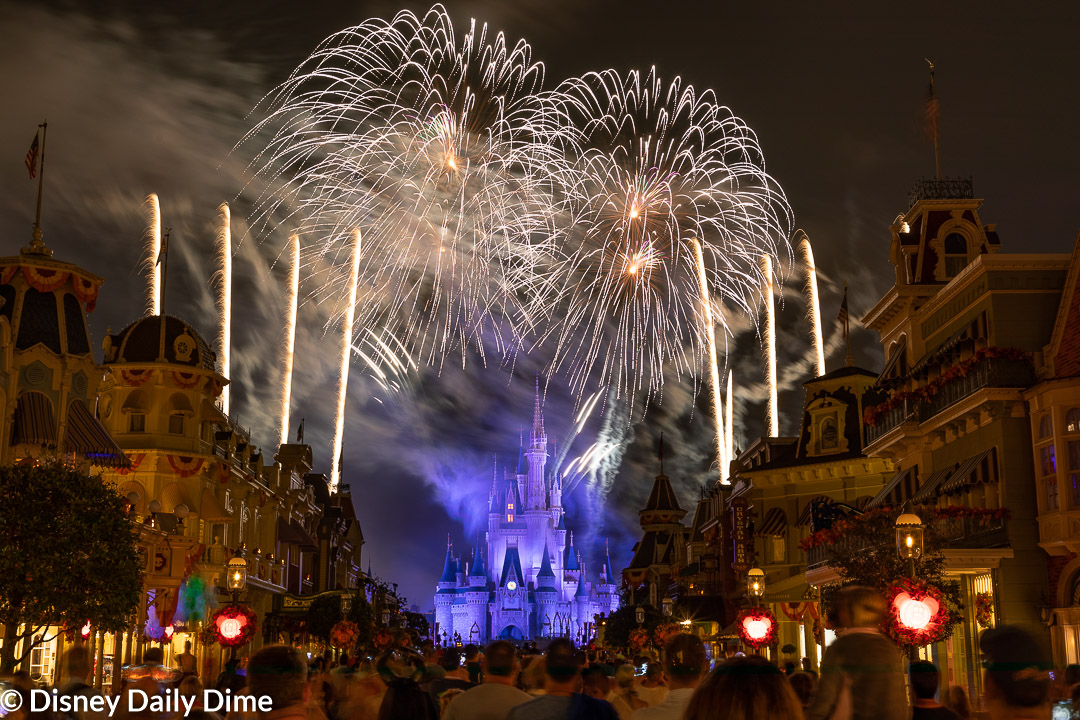 A New Mickey's Not So Scary Halloween Party Fireworks Show
The news of a new fireworks show for MNSSHP isn't new.  Disney announced this a while back, but now we have a better sense of what the fireworks show will entail.
We now know the name of the fireworks show.  Called "Disney's Not-So-Spooky Spectacular," the show is hosted by Jack Skellington.  The general premise is that Jack will tell stories of some "not so scary" adventures at Halloween.  These adventures will involve Mickey, Minnie, Donald, and Goofy and their trip into a haunted house.  Carla is quite disappointed that Pluto isn't listed here!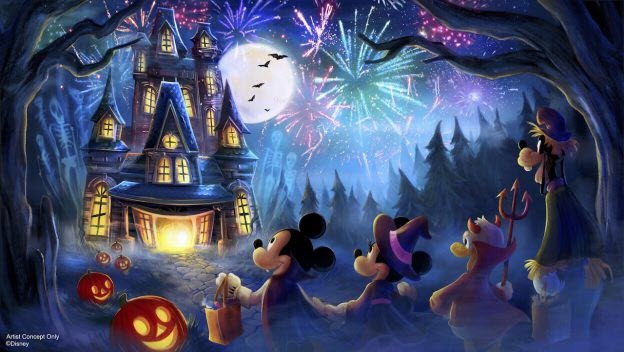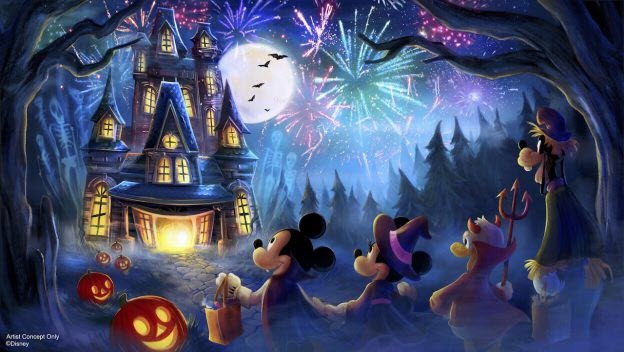 The tantalizing little nugget to us in the post is that they say Jack's dog Zero will fly off and bring us on the adventure.  This has us wondering if Zero will be flying similar to the way Tinker Bell does during Happily Ever After.  If that's the case, count us in!
The show will feature lasers, lighting, projections, and of course, fireworks!  I have to say we are hopeful for this new show.  The fireworks show from the previous year was fun, but I found it a bit underwhelming when compared to Happily Ever After.  That was especially true when it came to projections on the castle.  I'm not sure if the projection will be on par with Happily Ever After, but if it is even halfway close, then it will be a significant step up from what was in the show before.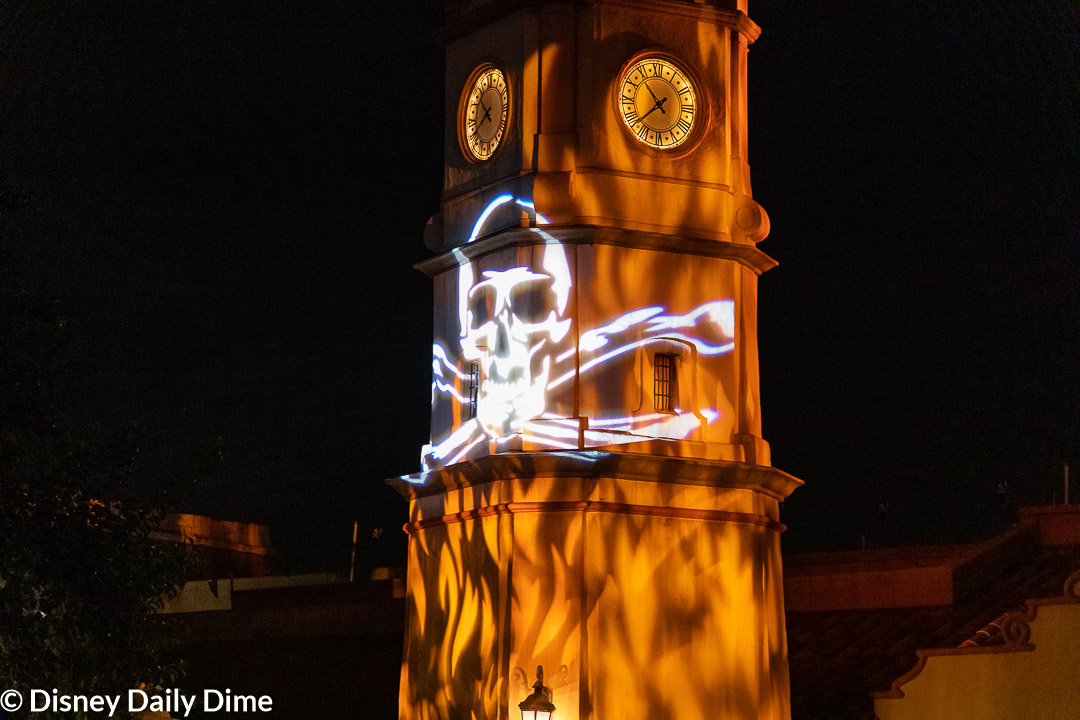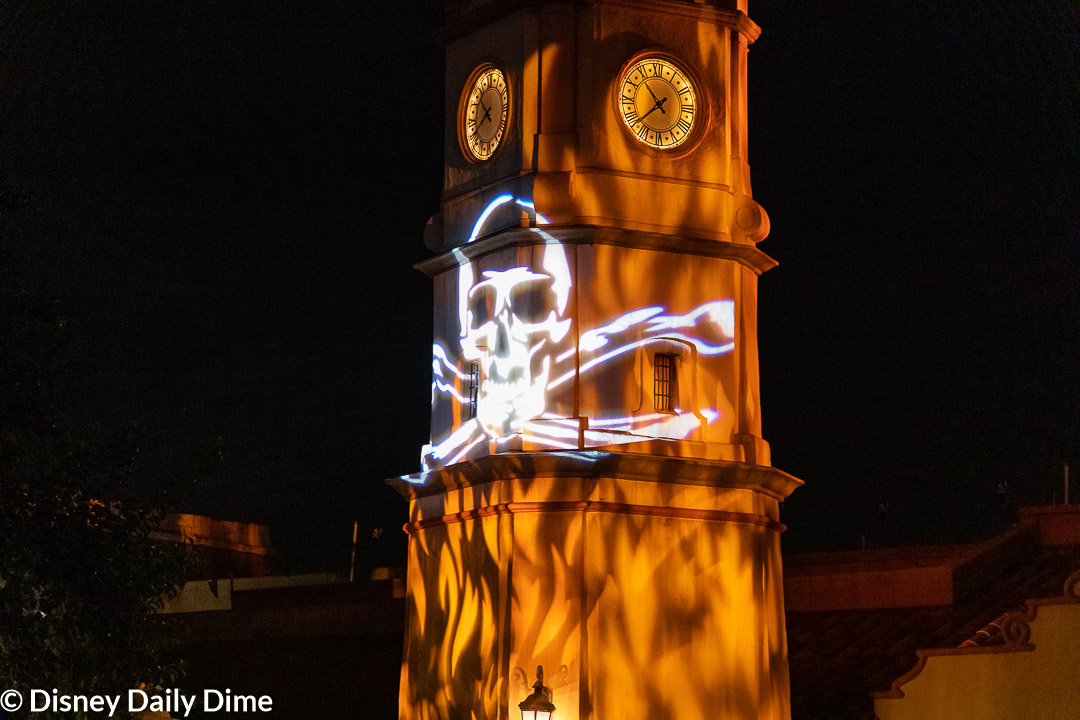 Halloween Party Ride Overlays Feature Returning Favorites, New Twists, and One New Attraction
If you aren't familiar with Mickey's Not So Scary Halloween Party, several rides receive what are called "overlays."  They are essentially enhancements to the attractions that make them unique experiences and a little more in the Halloween mood.
Three attractions that had overlays last year will once again feature them.  First up is Pirates of the Caribbean, which they say will feature "a crew of live pirates on your journey, engaged in a whole new adventure in search of treasure."  When they say crew, I assume it means more than one pirate.  At last year's Halloween Party there were two live cast members in the attraction, one in the queue and one on a bridge your boat passes under.  We're wondering if this will feature a third (or more) cast member, similar to what we found at the Disney Villains After Hours party.
It also sounds like the story may change.  Before the pirates were on the search for Gunpowder Pete and if we're honest, it wasn't really all that interesting.  Maybe this will be better?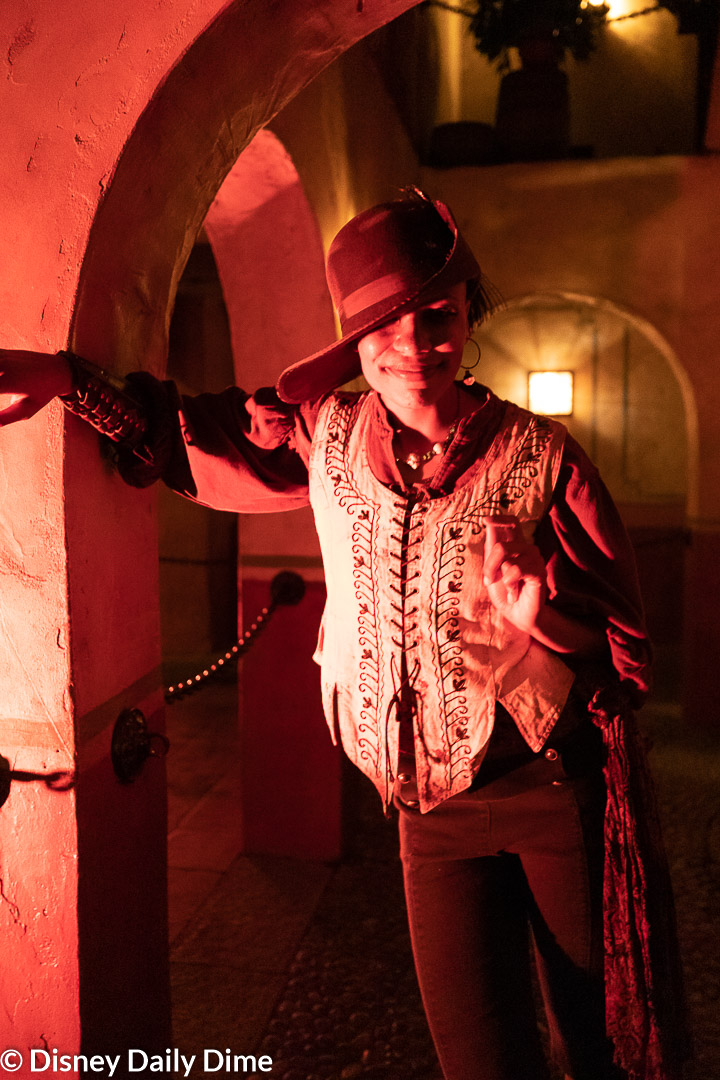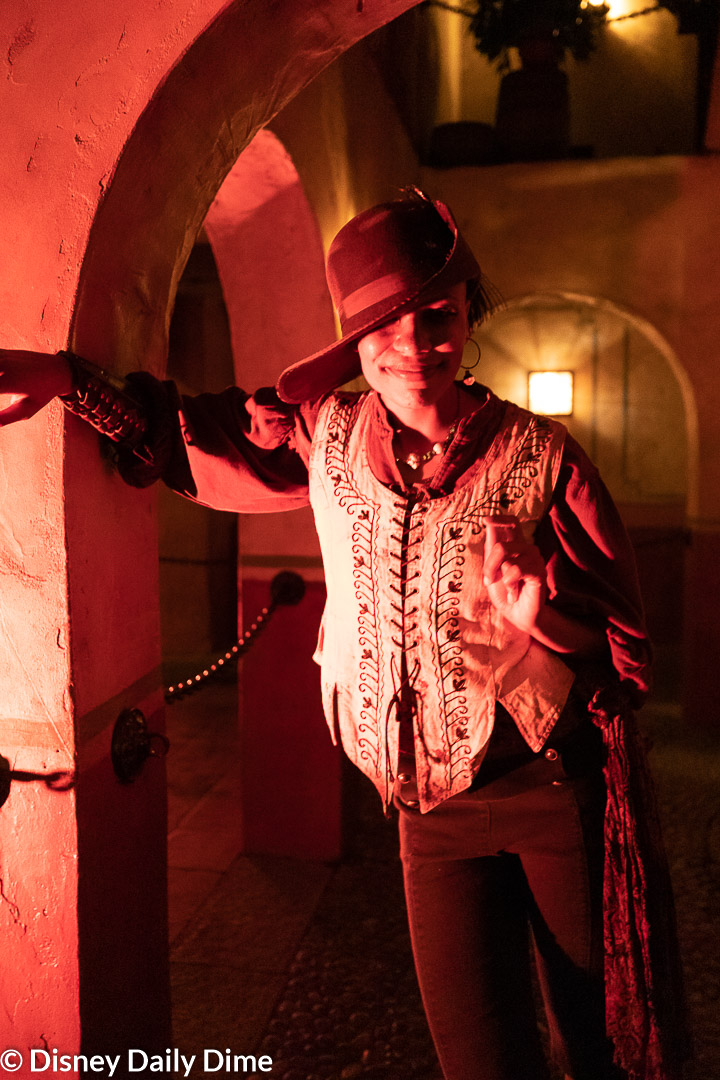 The next attraction with a returning overlay is Space Mountain.  As with prior years, the ride will be entirely in the dark.  The only real change will be a new soundtrack, which is supposed to be "hard-rockin'."  Not sure what hard rock has to do with MNSSHP, but hey it will fit a certain demo.  And I'm not against hard rock.  Carla and I love us some Metallica, GNR, and the like.  It just sounds kind of odd to us, but we'll see.  I enjoyed the villains themed soundtrack from the Villains After Hours Party and would love to see them use that.
The last returning overlay will be on the Mad Tea Party.  It doesn't appear to suggest the overlay will be all that different from last year.  If so, that means you should expect a unique lighting set up and some more crazy music.
The new attraction overlay for this year will be on the Monsters Inc Laugh Floor.  The Laugh Floor is a Halloween trick or treating station during the party.  We've not been inside this particular station, so we can't speak to what it was like in prior years.  Based upon the description, this year, there will be monsters interacting with you as you go through the queue.  Maybe interesting, but we generally find waiting for candy to be a waste of valuable party time.  The odds of us hitting this up are pretty low but never say never.  This year will be the first time we take Anna and Elsa to a party so they may have other ideas.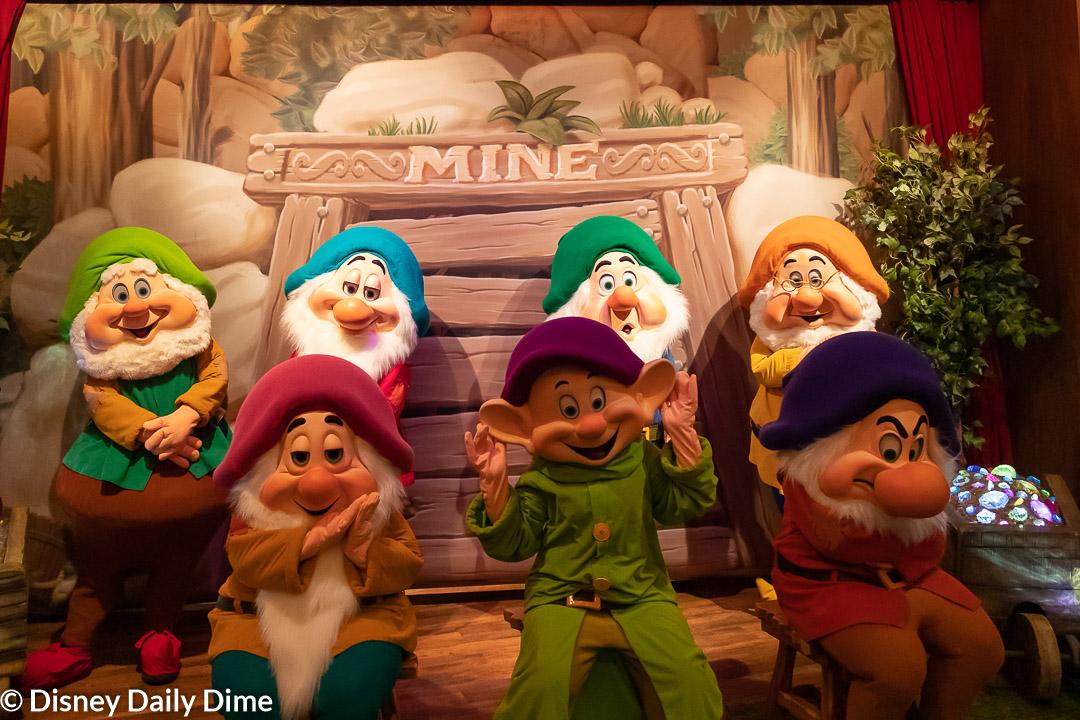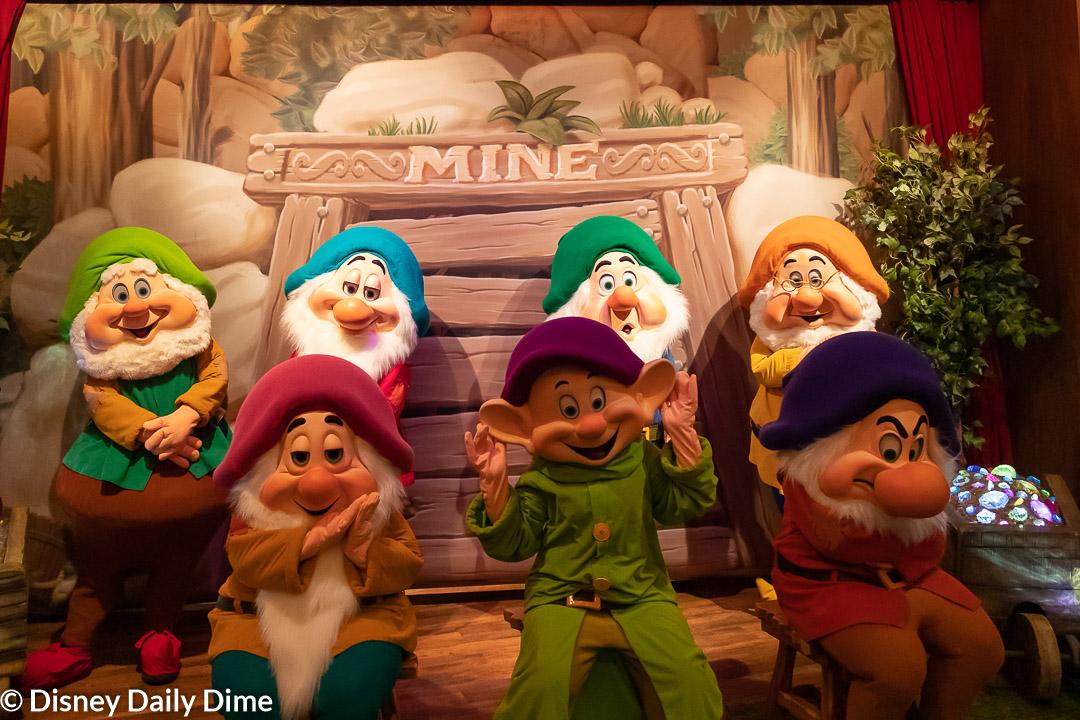 Old Returning Favorites of Mickey's Not So Scary Halloween Party
In addition to these changes, you will still find classic party fun in the form of the following offerings:
Hocus Pocus Villain Spelltacular
Mickey's Boo to You Halloween Parade
Ride of the Headless Horseman
Storybook Circus Disney Junior Jam (featuring Vamparina, Fancy Nancy, and Doc McStuffins)
Monstrous Scream-O-Ween Ball
All of these have their place in the pantheon of party activities to do.  We'd say, make sure you see the Halloween parade and the ride of the Headless Horseman.  They are great fun!
While nothing was mentioned in the Disney Parks Blog post, the unique character meet and greets will occur as usual.  You can find rare characters like Jack Skellington and Sally, Ariel and Eric, Jafar, The Seven Dwarfs, and many more.
If you still need to purchase tickets to MNSSHP, you can get them via the Disney Website.
Wrapping Up
Lots of great new details on Mickey's Not So Scary Halloween Party for sure!  We'll be heading to the party at the end of August, so be on the lookout for our full review then.  Is there anything about the party that you're looking forward to?  Drop down in the comments and let us know!