For many people, Magic Kingdom Park IS Disney World.  Cinderella Castle, Thunder Mountain, Pirates of the Caribbean, Magic Kingdom has many iconic attractions that are definitively Disney.  Some of these attractions are newer, but many have been at the park since it opened in 1971.
Getting to Magic Kingdom
Driving
If you drive to the Magic Kingdom, you will need to park at the Transportation and Ticket Center (TTC).  The parking lot opens up two hours before the park opens up.  We've seen people with different experiences here, so I'd say take this as a general rule, and not an exact time.  Disney's website shows the parking fee schedule as follows:
Preferred parking: car or motorcycle – $45 per day
Standard parking: car or motorcycle – $22 per day
Oversized Vehicle Parking: Shuttle, Limo, Camper Trailer, RV, Bus or Tractor Trailer – $27 per day
As per Disney, "Registered Guests of Disney Resort Hotels, select Annual Passholders, Premium Passholders and Disney Premier Passport holders may enjoy complimentary standard self-parking at Disney theme parks."  If you are a resort guest and want preferred parking, you still have to pay for that.
One other thing to note here, once you pay the fee for the day, it is good for all parks.  You don't have to pay again if you park hop during the course of the day.
Once you park, board a tram (or walk if you choose) to the TTC.  Fair warning if you choose to walk, it can be a hike depending on where you are in the parking lot.  From there, you can either take the monorail to the Magic Kingdom or a ferry.  There are buses at high peak hours, on occasion.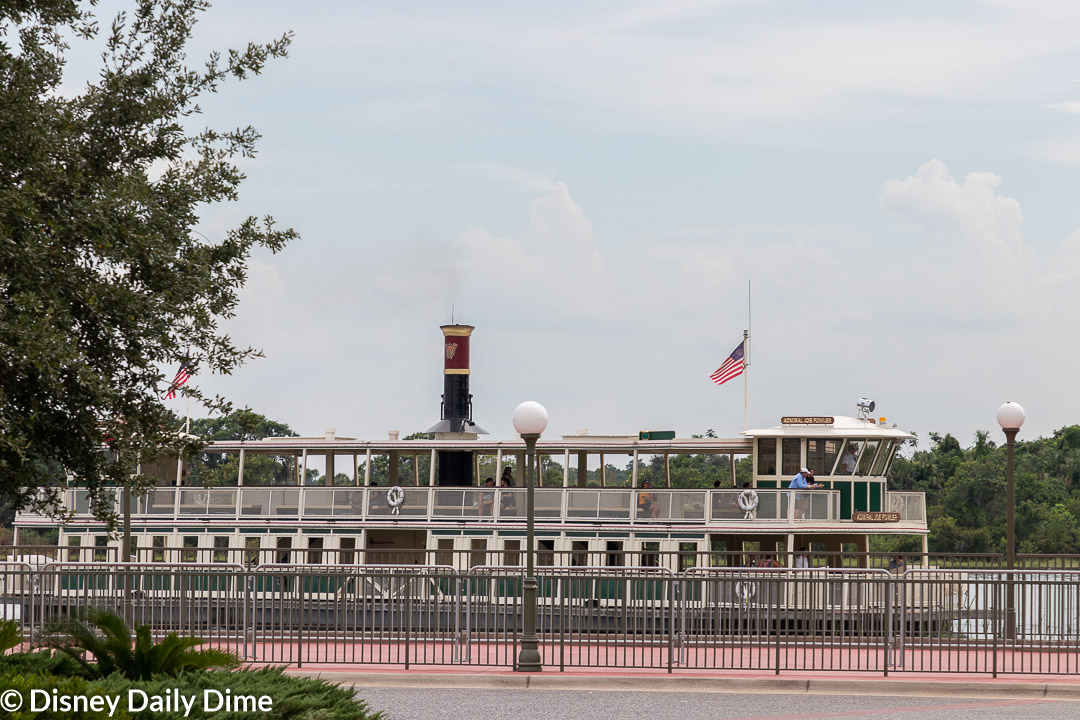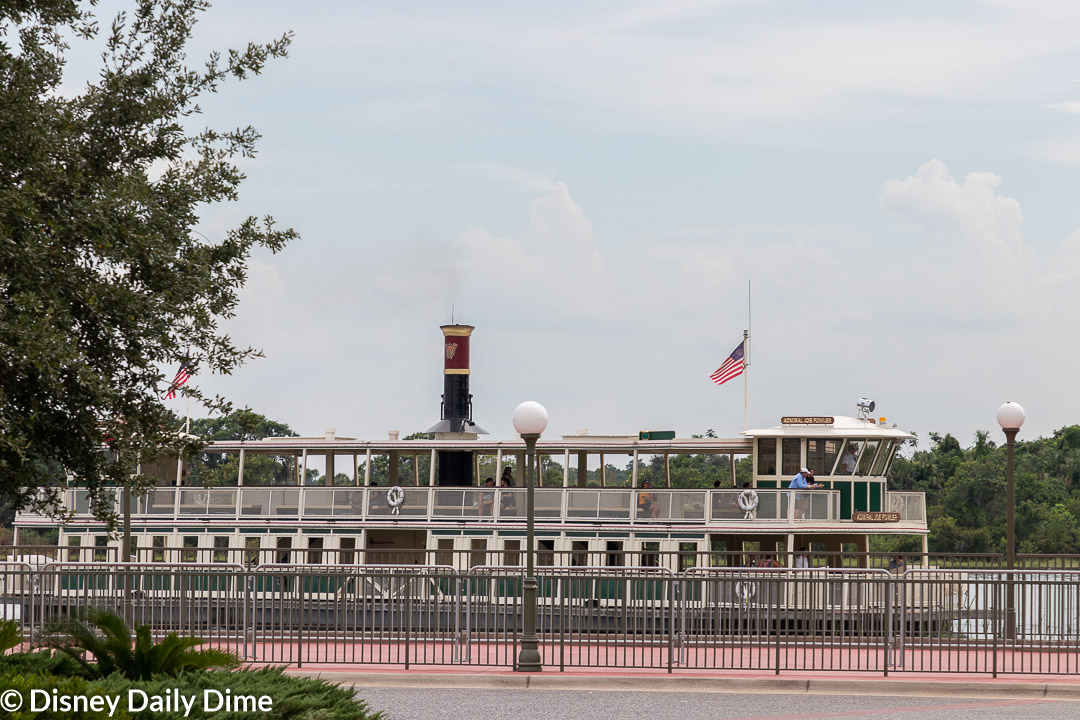 Disney Transportation
If you are staying on Disney property, you can get the Magic Kingdom a few different ways.  First, you can use the bus system, which will drop you a couple minute walk from the front entrance.  You can catch the monorail if you are staying on the monorail loop around Magic Kingdom.  There are also boat/water taxis for a fairly peaceful ride across Seven Seas Lagoon or Bay Lake, depending on which resort you are staying at.
Security Screening
In 2017, Disney changed their security screening procedures at Magic Kingdom.  All guests used to be screened right before they entered the park.  Under the new procedures, guests are screened in advance of the arrival to the park.  Where exactly you go through screening, depends on how you arrive at the park.  Here's a breakdown below:
Guests who bring their own car and park at the TTC lot will be screened at the TTC prior to boarding the monorail or ferry
If you arrive via the Disney bus system, you will be screened at the Magic Kingdom bus area
If you're staying at one of the Magic Kingdom area resorts and choose to use the monorail or boat/water taxi, you will be screened before boarding the ship
Lastly, if you are staying at the Contemporary Resort and walk to the Magic Kingdom, you will be screened on the walking path between the Contemporary and Magic Kingdom
Generally screening involves presenting any bags you have to a security person.  They will lightly go through the bag looking for any prohibited items.  People are randomly selected to go through metal detectors, so be prepared for that possibility.
Park Hours
Magic Kingdom's park hours are always changing, depending on events and season.  In general, the park opens at 9:00 AM and will close around 10:00 PM.  Extra Magic Hours can have the park opening as early as 8:00 AM or closing as late as 12:00 AM.  Always check the Disney website for exact hours.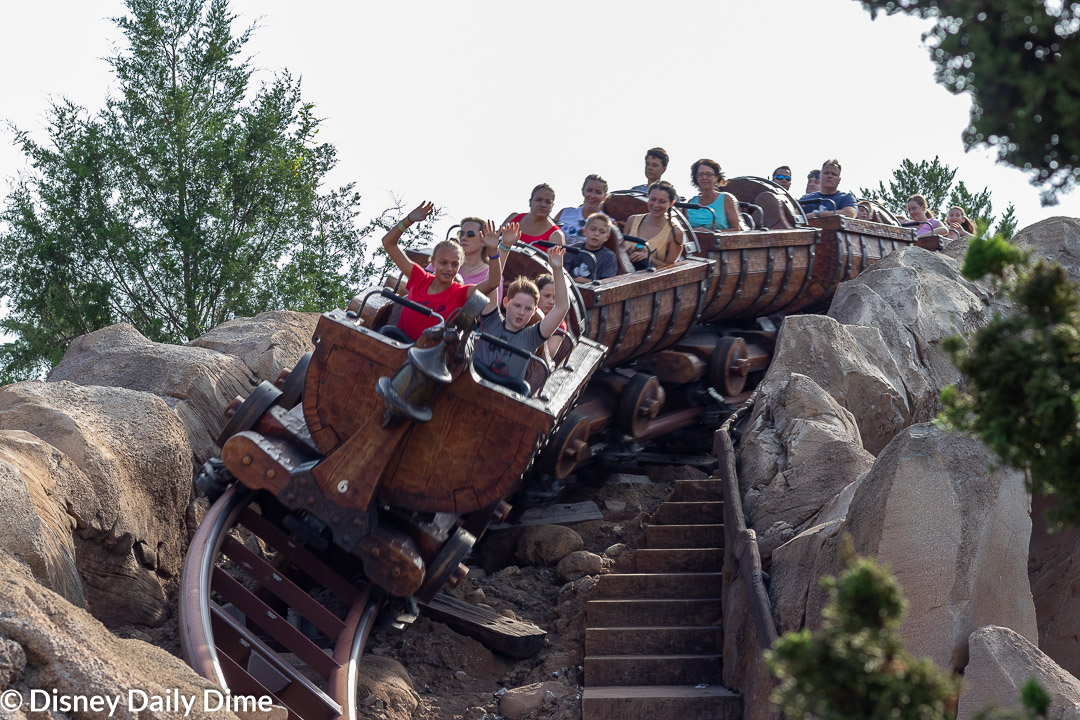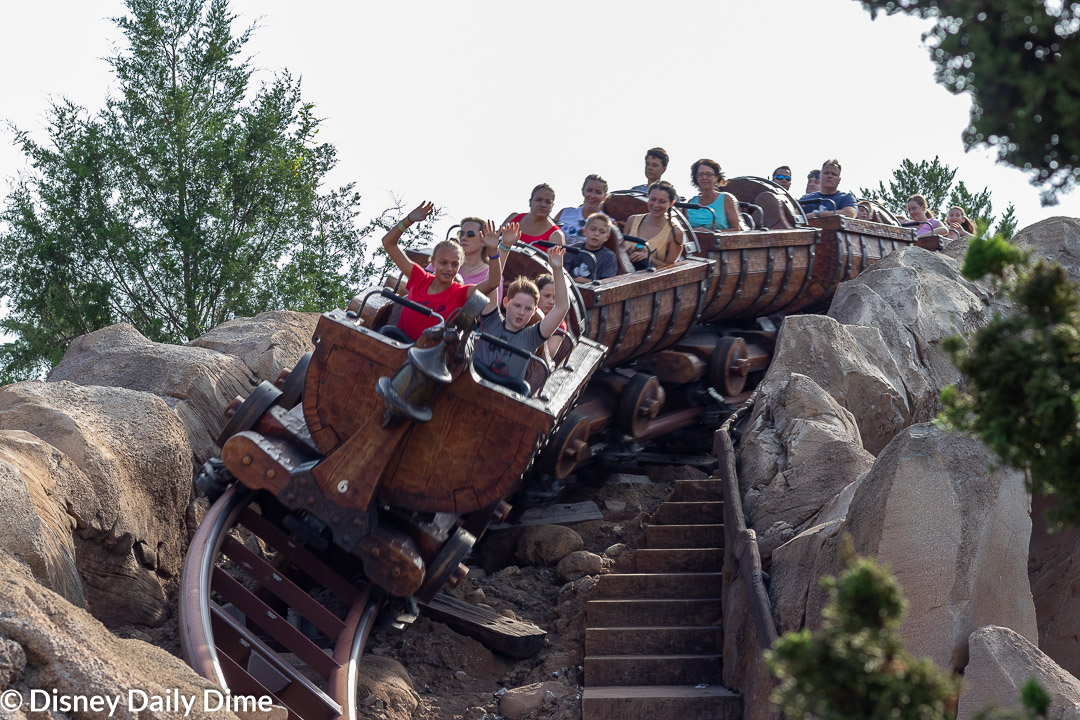 Park Equipment Rentals
If you choose to rent strollers, lockers, wheelchairs or an ECV (Electric Conveyance Vehicles or a scooter as we call it), you will get these right at the front of the park.
The rental location for ECV's is on the right once you pass through the turnstiles.  If you go under the railroad, you've already gone too far.  ECVs cost $50/day and require a $20 deposit if rented at Magic Kingdom.  You can transfer your rental between parks if you park hop during the day, but you don't get to take the ECV with you.  You will be provided a new ECV when you get to whatever park you change over to.  Make sure you keep your receipt for the rental to show it at the park you hop to.
Wheelchair rentals are right with the ECV rentals, just inside the turnstiles, on the right.  The rental is $12/day or $10/day if done for the length of your stay.  Wheelchair rentals are transferable to other parks if you change parks during the day.  You will leave the wheelchair at your first park and pick up you new one at the park you change to.
Stroller rentals are done directly underneath the railroad platform.  Single strollers rent for $15/day or $13/day if rented for the length of your stay.  Double strollers are $31/day or $27/day for the length of your stay.  Strollers can't be removed from the park.  If you park hop, you will get a new stroller at the park you hop to.
Locker rentals are processed on the immediate right when passing through the turnstiles.  Fairly close to the ECV rental desk.  Again, if you go under the railroad, you've gone too far. Small Lockers (11″ x 9″ x 16″) rent for $7/day plus a $5 key deposit.  Large lockers (17.5″ x 12″ x 16″) rent for $9/day plus a $5 key deposit.
The Lands
Since its opening, the Magic Kingdom has been divided up into six areas, called "Lands".  These six lands are Adventureland, Fantasyland, Frontierland, Liberty Square, Main Street U.S.A., and Tomorrowland.  The park employs a bit of a hub and spoke system, with Cinderella's Castle functioning as the hub.  Each land is then a spoke off of the hub.  As you enter the park, the first land you encounter is called Main Street U.S.A, which will lead you to the hub of the park.  If you think of Magic Kingdom as a watch, the lands are directionally at the following times:
Adventureland – 9:00
Fantasyland – 12:00
Frontierland – 10:00
Main Street U.S.A – 6:00
Liberty Square – 11:00
Tomorrowland – 3:00
Each land has a theme and the attractions within that land, fit into the theme.  You can probably guess what most of the theme's generally entail by their name.  We'll talk about each land in more depth in their respective sections of our guide.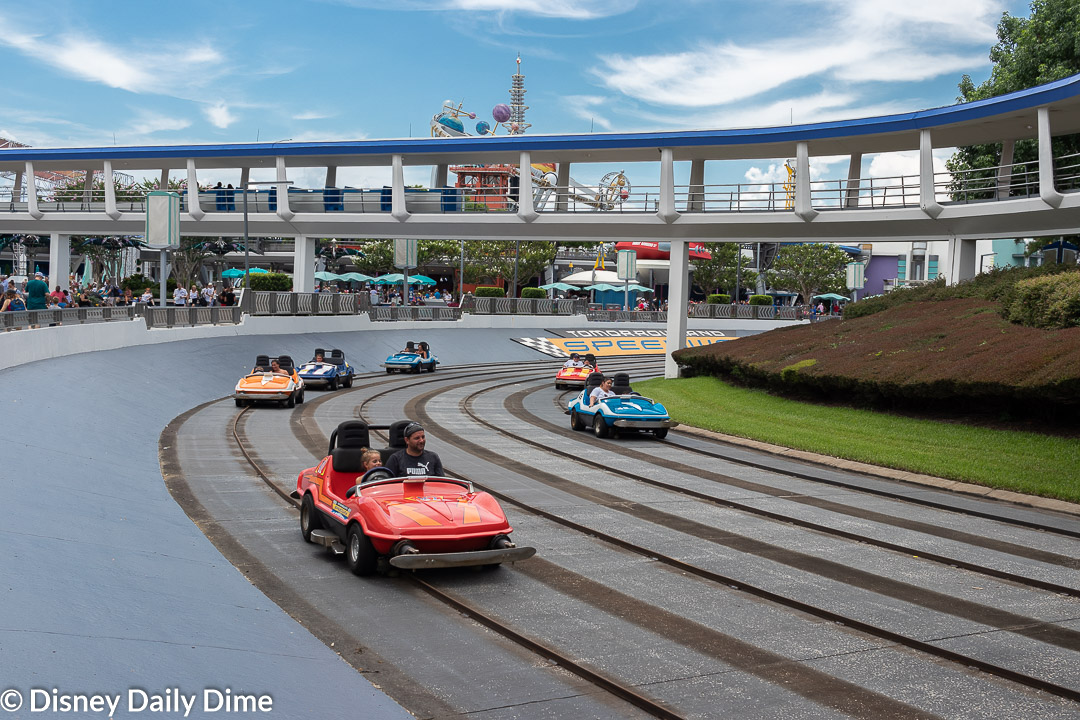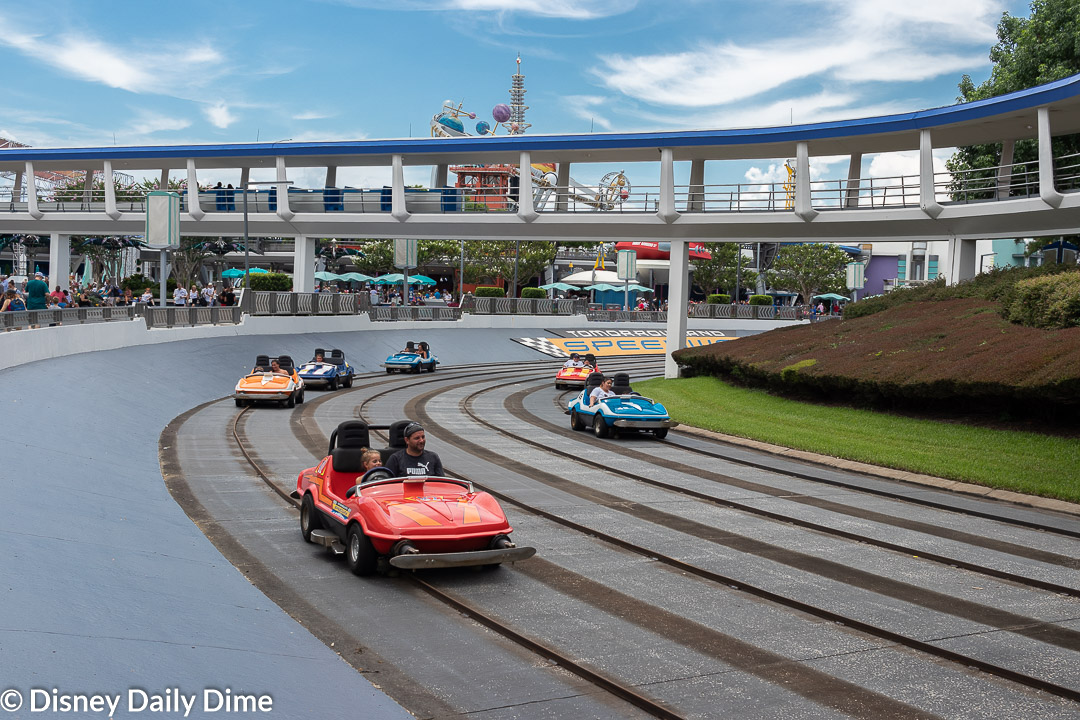 Other Amenities to Know
Baby Care Center
For those with small children, the Baby Care Center is a lifesaver.  The one in Magic Kingdom is located just down a small path right between Casey's Corner and Crystal Palace.  The baby care center carries an assortment of baby essentials (for a price), along with several changing tables.  You can also find a quiet room for nursing or feeding your baby.  They have chairs and TVs for you to sit with your little kids in the glorious air conditioning.  It's a great place to take a quick rest when your young kids, not just babies, need some downtime.
Lost Children
Nobody wants to imagine losing their kid at a theme park, but it happens.  It actually happened to Mike when he was a kid.  Make sure you teach your young kids to ask a park employee for help!  When they do, the kids will be taken to City Hall or the Baby Care Center.  Before heading to one of these places, we recommend you speak to a cast member immediately so the search for your child can begin with their help.
ATMs
There are five ATMs located in Magic Kingdom.  Two are at the front of the park, with one just to the right as you go through the turnstiles and another at City Hall, which is just past the railroad tunnel in front, on the left.  There is another in Adventureland, across the walking path from Swiss Family Treehouse.  Pinocchio Village Haus in Fantasyland has an ATM as well.  The last ATM is located in Tomorrowland at the Tomorrowland Light & Power Company (which is right next to Space Mountain).
Guest Relations
Each park has its own guest relations desk or two.  In Magic Kingdom, the guest relations desks can be found just to the right past the turnstiles or at City Hall.  Guest Relations can supply you with Guide Maps for their own park in 6 different languages: English, Spanish, French, Portuguese, German and Japanese.  You can also get maps for the other parks, but only in English.  At the Guest Relations desk you can also find other information such as:
Complimentary Attraction Translation Devices
Accessibility information
Annual Pass sales
Times Guides, detailing show and parade information
Up-to-the-minute theme park news
The guest relations desk can also help you book Disney dining reservations, tours and special program tickets, or ticket upgrades.
You can ask the nice folks here pretty much anything to be honest.  They may not always be able to help you do something, but that can point you in the right direction.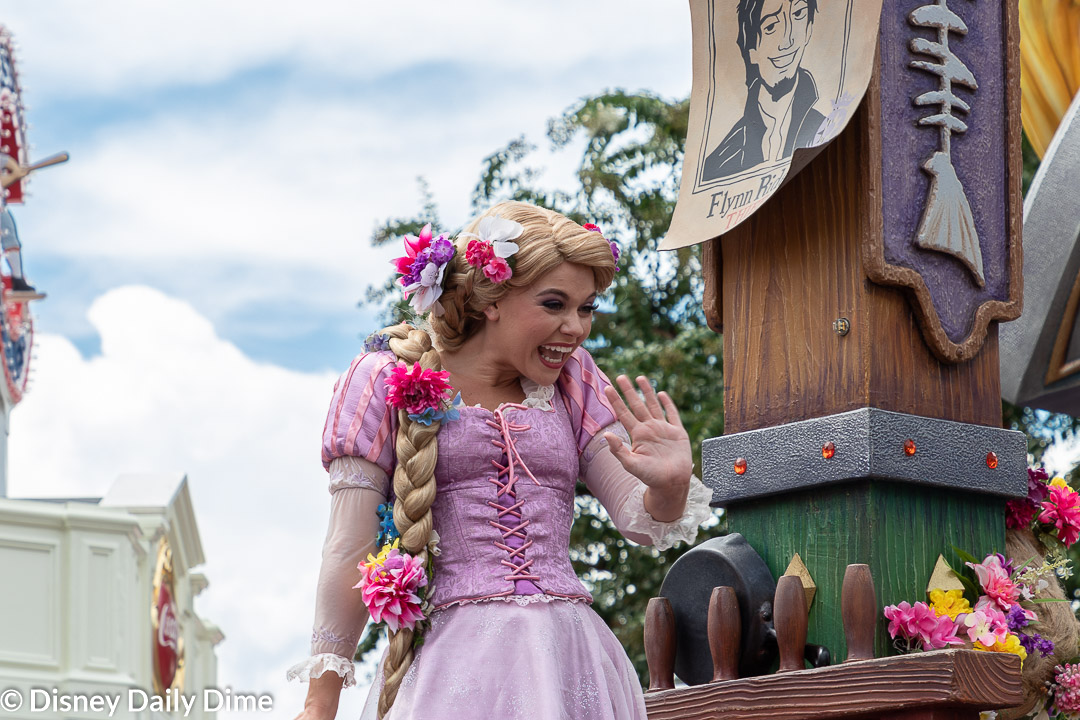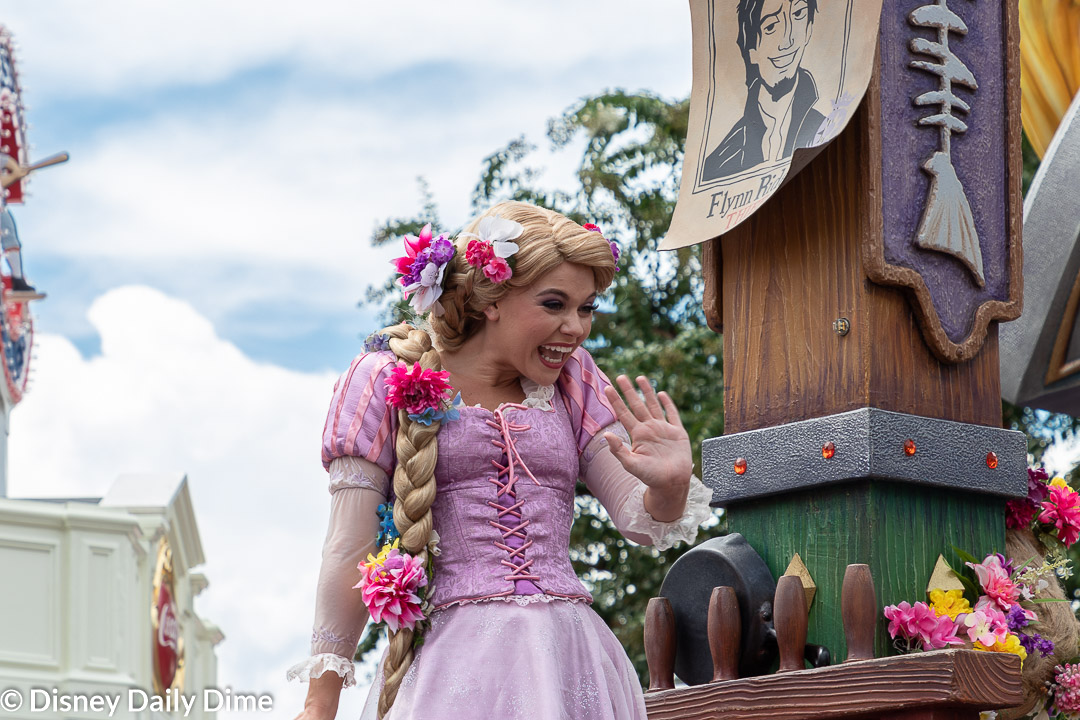 Smoking Areas
If you happen to be a smoker, you should know that smoking is not permitted in the parks, other than in designated areas.  In Magic Kingdom, there are three designated smoking areas.  One is technically outside the park on the front of Seven Seas Lagoon.  The other two are in the park, with one being near the entrance to Thunder Mountain.  The other location is along the walkway between the Barnstormer in Fantasyland and Space Mountain in Tomorrowland.
You can go to the Disney World designated smoking areas page to see the exact location of these areas.
Wrapping Up
There are many other amenities in the Disney Parks.  For a complete list you can check out the Guest Services page of the Disney World website.  For more detail on each land withing Magic Kingdom, we'll add pages on them.  You can also check out of summary of the FastPass+ system for Magic Kingdom.