Whenever you travel somewhere, it is always important to know the vocabulary.  For many of you that doesn't mean you need to learn another language, but it will mean learning a set of terms you may not be familiar with.  We use some unique Disney World terms on this website as well.  Knowing these basic Disney World terms will help you navigate your way through the parks.  The must know things are below.
Cast Member – Cast member is how they refer to employees throughout all of Disney World.
Attraction – The theme park rides and shows.
Transportation and Ticket Center – Also referred to as the TTC, the Transportation and Ticket Center is a transportation hub located near the Magic Kingdom.  Located here is the monorail, boat ferry, and bus transportation.  The monorail services both Magic Kingdom and Epcot, while the boat ferry only serves Magic Kingdom.  Busses can take you to Hollywood Studios and Animal Kingdom, but not to Disney World resorts.  You have to catch those busses at the Magic Kingdom bus terminal.  You can also buy park tickets here.
Disney Dining Plan – The Disney dining plan is a prepaid meal plan for Disney guests.  Depending on the package, you are allowed meals and snacks at certain restaurants.  We dedicate another page to reviewing the Disney dining plan later in this guide.
Quick Service Restaurant – A Walt Disney World quick-service restaurant is a fast food or counter service style of restaurant.  You order or take the food items that you want, pay for your food and sit down to enjoy your meal.  There are no waiters at these restaurants.  Quick service restaurants do not take reservations, with a couple of exceptions.  Most locations are indoors, while others have outdoor seating.
Table Service Dining – Table service dining is offered at sit-down restaurants with professional servers. Some are casual while others are more formal.  If you want to eat table service, we suggest making an advanced dining reservation.  This will ensure your wait time for a table is as short as possible.  In some cases, and advanced dining reservation is the only way you can get into a restaurant since they are booked full at certain times of year.
Advanced Dining Reservations – Sometimes referred to simply as ADRs, Advanced Dining Reservations are how you reserve your table for some of the most popular restaurants and dining experiences at Disney World.  Guests can make ADRs up to 180 days prior to their stay.  This can be done through the MyDisneyExperience app, the Disney website, or by calling the Disney Dining line.
Fab Five – This term refers to the five most iconic Disney characters: Mickey and Minnie Mouse, Goofy, Donald Duck, and Pluto.
Fur Characters – This is one type of character you will find at Disney.  They cast member in full on costumes where there is no visible sign of a person.  You can't see skin anywhere.  This is one of those Disney World terms that is a little misleading, as not all of these characters actually have fur on their body.  We're looking at you Stormtroopers and Kylo Ren! It's important to know as kids tend to be more fearful around the fur characters.  Even Mickey!   Just below you can see two images, with a fur character on the left.
Face Characters – This is the other type of character you will find at Disney.  They are clearly humans in costumer and are usually a prince or princess.  Below you can see two images, with a face character on the right.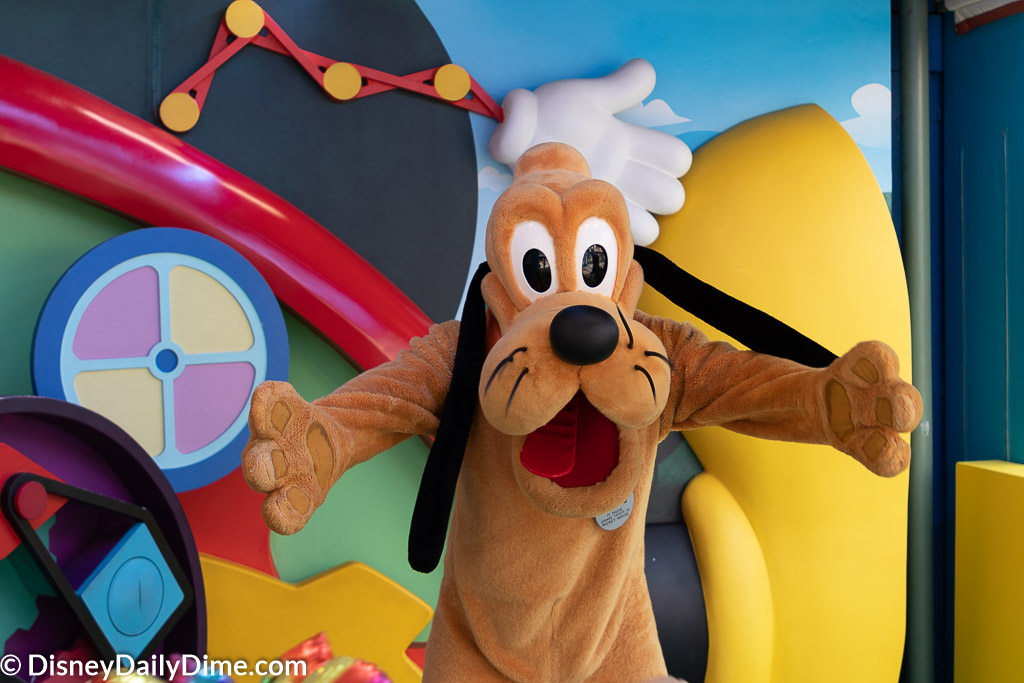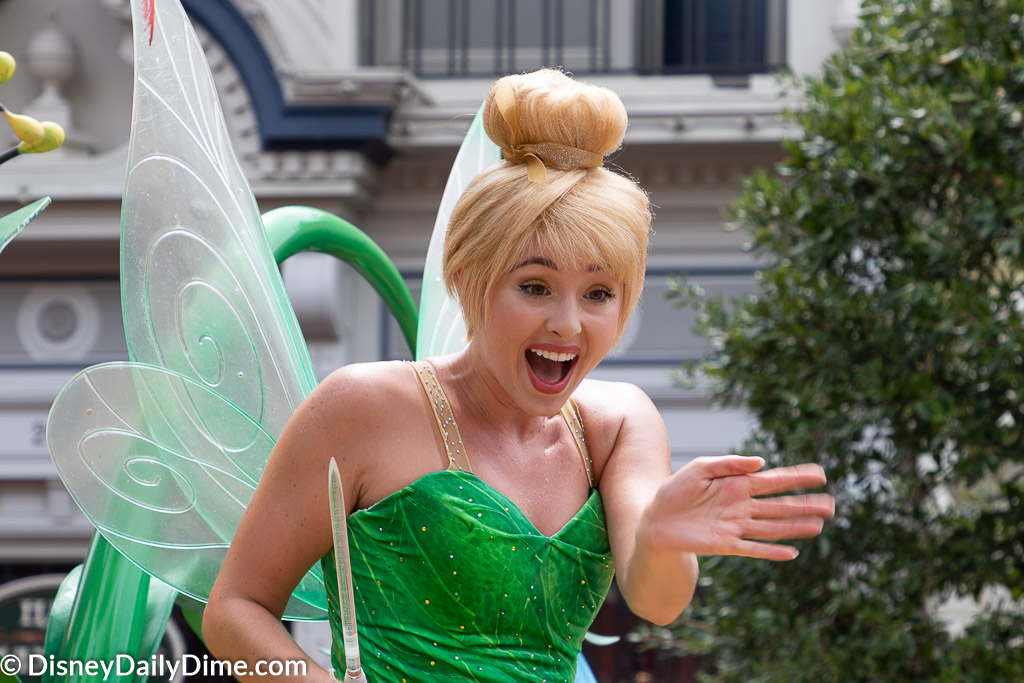 Rope Drop – Rope Drop is one of the more obscure Disney World terms.  It's a fancy name for the daily opening of a theme park.  Arriving 30 minutes ahead of rope drop will get you towards the front of the line.  Doing so will usually give you a head start on getting into the park, allowing you to hit some of the rides with relatively shorter wait times.  Just don't run to any of the rides.  That's a no-no at Disney World.
Extra Magic Hours –  Extra Magic Hours are a unique benefit only for Walt Disney World Resort guests.  You MUST be staying at a Disney World resort to get this benefit.   Each day, guests staying at Disney World Resort hotels have the opportunity to enjoy select attractions in at least one of the four theme parks, before or after regular operating hours.
My Disney Experience – My Disney Experience is a website and app that guests can use to manage all aspects of their Disney World Trip.  Whether that be your ADRs or FastPass+ reservations, My Disney Experience is an essential part of managing your trip before and during your trip.  If you are interested in all the apps you might need check out our post all about apps for Disney World.
FastPass+ – Disney's express ride reservation system.  Go to our FastPass+ page for more information.
MagicBands – MagicBands function as your virtual wallet and ID.  They're so important to your trip, we've dedicated a whole page just to them.
Disney's Magical Express – The Magical Express is a bus shuttle service that is offered to guests staying at Disney World Resorts.  The bus will take you to and from the airport on your day of arrival and departure.  For resort guests the service is free.