We've covered a lot of ground with items you should think about packing for your trip, tech items you might need, and apps you want to bring with you to the parks.  However, you should be aware that there are things you can't bring into the Disney World parks.  Trying to do so, will greatly slow you down getting through security.  Depending on how valuable it is, you may have to trod back to your resort to store the item.  Otherwise, it's going into the trash.  Save yourself the time and don't bring these things you can't bring into the Disney World parks with you!
Some of the Disney World prohibited items are pretty obvious, while others may not be.  In addition to the list, we'll give you some of the reasons we believe or have read about.  Disney doesn't actually publish their reasoning for these, but we'll take a shot at it for them.  If you want to see the official listings, you can find them on Disney's Parks rules page.
Selfie Sticks (Hand-Held Extension Poles for Cameras and Mobile Devices)
Once upon a time you could actually bring selfie sticks into the park, but then tourists ignored instructions not to use them on rides.  Big no-no and big safety risk.  Because people couldn't control themselves, we find them on the Disney World prohibited items list.
When Disney announced the ban in 2015 they issued a statement saying "We strive to provide a great experience for the entire family, and unfortunately selfie sticks have become a growing safety concern for both our guests and cast. The use of selfie sticks also compromises our ability to deliver on The Four Keys Basics: Safety, Courtesy, Show and Efficiency."
Shoes with Built-In Wheels
We're talking shoes like these.  Fun to use at home for kids, but a no-no at Disney.  Too much of a fall risk on the concrete walk ways everywhere.  Plus, if kids can't fully control themselves, it could be a risk to other guests.
Skate Boards
Notice a theme here on these first few items.  Nothing with wheels where you could lose your balance.  The idea of a person falling and splitting their head open in the middle of the park is probably not overly interesting to Disney from a liability perspective or a customer experience one.
Drones
We have to admit this one being on the Disney World prohibited items disappoints us most, well Mike at least.  It would be awesome to use a drone with 4K footage capability and fly it around the parks.  There are a couple of reasons these are on the list of things you can't bring into the Disney World parks.
First, Disney doesn't want a guest flying a drone right into another person's head or worse yet, flying it right into an attraction.  There could be serious consequences if you were to put a drone right in front of a roller coaster car moving at a high rate of speed.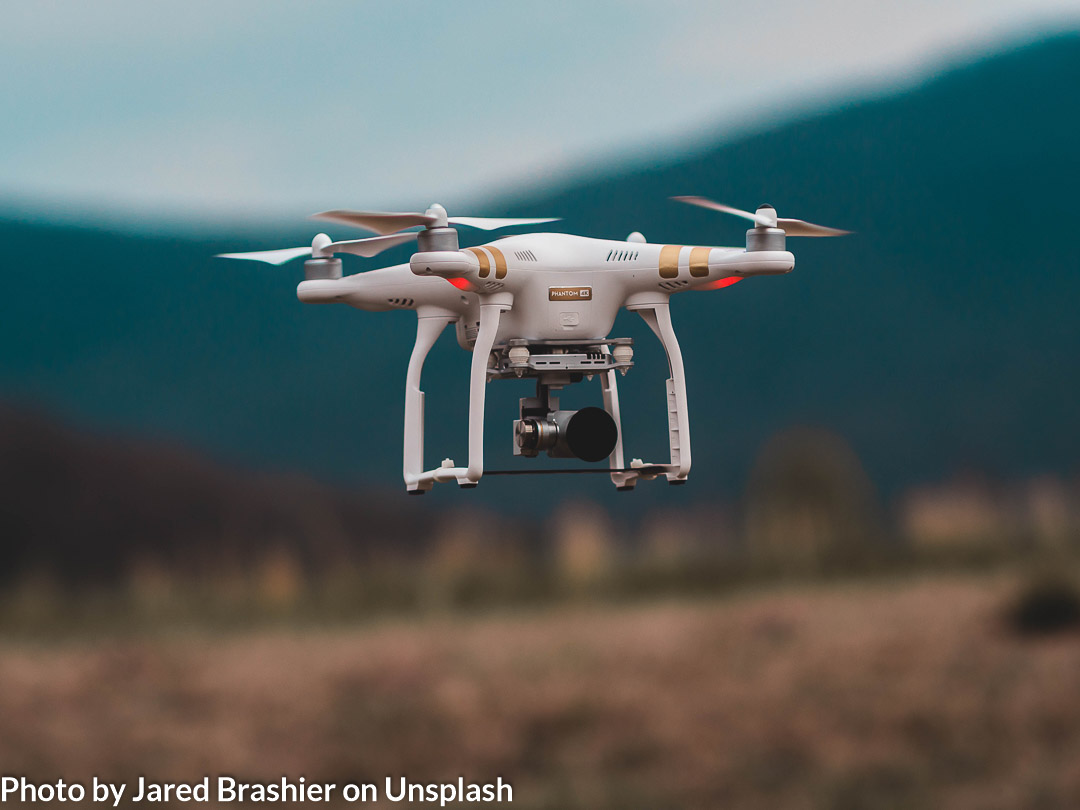 A lesser known reason is that Disney World as a whole is an FAA designated no-fly zone.  You can read the order here.  This order applies to all of Disney World, so you can't even use your drone at your resort or anywhere on the grounds of Disney World.  Unless you want a run in with federal authorities, we suggest you not try this one.
Some more advanced drones will actually display a message saying that you are attempting to fly a drone in a no-fly zone and not let you start them up.
Scooters
Basically, a skate board with a stick in front, it still is a challenge to balance.  Don't bring it with you.  You also have to find a place to store it when you are on an attraction.  You'd have a fun time finding your scooter nested in the sea of stroller parking.
Inline Skates
This was an interesting one for us.  As best we could find on Disney's website, inline skates are prohibited, but regular roller skates like these are okay.  Not sure what the difference is between these two or shoes with built-in wheels, but it's Disney's rule.
Remote Control Toys
As you can imagine, Disney doesn't want you bringing a remote-control car, having it run right in front of another guest and make them trip and fall.  Or a guest could step on the toy and break it causing a kiddo to go into meltdown.  Either way, its on the list of things you can't bring into the Disney World parks.
Glass Containers
The risk of someone bringing something glass into the park, dropping it and leaving little glass shards is real.  With the number of people wearing sandals, flop flops and other shoes that expose the foot, glass containers find their way onto the Disney World prohibited items list.
There is one notable exception to this, you are allowed to bring the little glass baby food containers (https://amzn.to/2EPr1Pi) that Gerber sometimes sells.  They do have to be small like that.  You won't be able to bring a 20 oz jar of apple sauce into the park and claim it as baby food.
Over-sized Suitcases, Backpacks and Coolers
Disney needs to place some limitations on what gets brought into the parks for sheer convenience of guests.  The size limitations that Disney defines as oversized is anything larger than 24″ (61 cm) long x 15″ (38 cm) wide x 18″ (46 cm) high.
Do note though that coolers required for medication can be stored in a locker or at Guest Relations.
Wagons
The only thing we can figure here is that wagons are a tripping hazard since they are so low to the ground.  Everyone is constantly looking up at attractions, fireworks, you name it.  Something low to the ground like a wagon is an easy way to take a spill.
While it would be great for your little kiddo to be able to lay back and enjoy the ride, like the kid got he right, you can add it to the list of things you can't bring into the Disney World parks.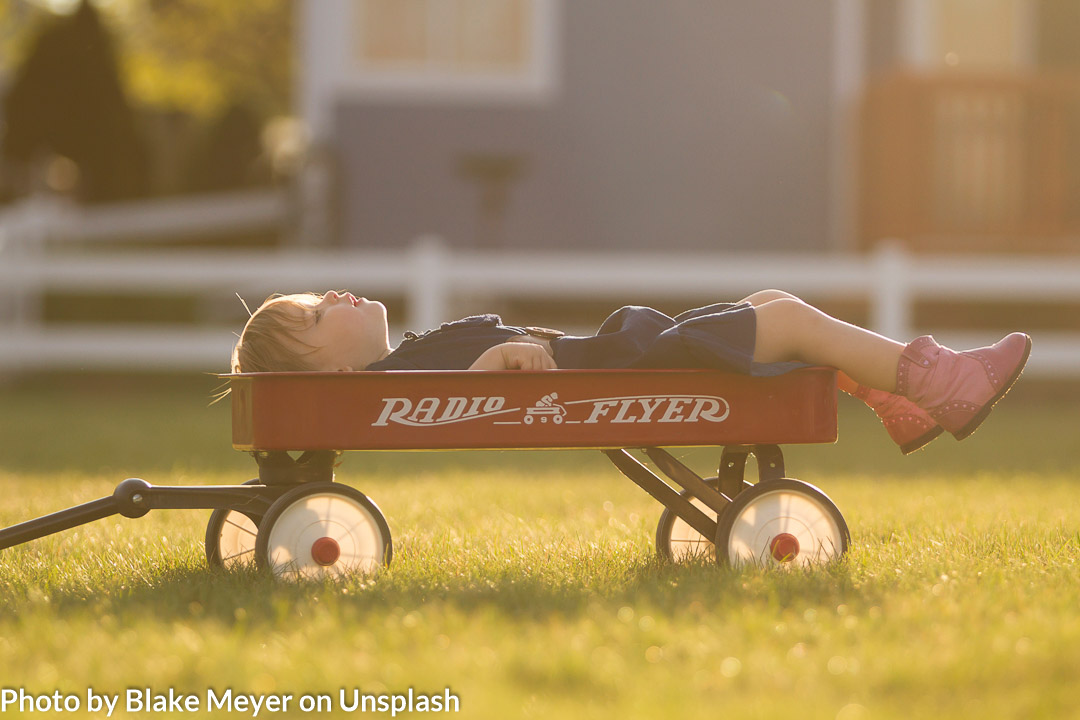 Strollers
There is no lack of strollers at Disney World, but they do want you to keep them within a reasonable size.  For Disney's purposes, they can be no larger than 36 " x 52 " (92cm x 132cm).
Bicycles, Unicycles and Other Riding Devices That Can't Maintain Balance While Stopped
Given the speed and lack of control a rider may have over these modes of movement, its in the best interest of most patrons to not have these in the parks.
Disney has a really weird way of saying this on their actual website, so we've included the text below:
"Wheeled mobility devices with less than 3 wheels and devices that cannot maintain stability and balance when stopped, unpowered or unoccupied. Training wheels or similar modifications are not permitted."
Folding Chairs
Too immobile and bulky, folding chairs are also on the list of things you can't bring into the Disney World parks.  While they would be good for watching a parade or fireworks show, they will also take up a lots space.  However, if a WWE match were to break out, I'm sure it would come in handy.
Large Tripod Stands
This is one where the definition of "large" is not actually defined by Disney.  I think its safe to say that if it's a commercial grade tripod for filming movies, you won't get it in.
A general rule of thumb is that it has to be able to fit inside a standard backpack.  We bring our tripod (https://amzn.to/2HB5FrO) into the parks all the time and have no problems with getting it in.  It folds up to nice and compact 17 inches.
Balloons and Straws at Animal Kingdom
Disney wants to keep their animals nice and safe, so no balloons and straws are allowed in Animal Kingdom.  Ever wonder why all the straws in the park are made from paper?  Disney actually just announced that would stop handing out straws.  They are still available if you ask for them, just not given to everyone.
Pets or Other Animals
No pets are allowed with the exception of a service animal.  If you do bring a service animal, they must remain on a leash or harness and under the control of the owner at all times.  And before you ask, no you can't bring your service animal on Thunder Mountain with you.  Disney clearly says that animals are not permitted on all attraction due to the safety risks to the animal and other guests.
Note the pets rule is only in regards to the parks.  Disney recently allowed pets at resorts.  It isn't all resorts, so you should call Disney to confirm availability if you want to bring a pet with you.
The Obvious Stuff (In Our Opinion)
No explanation needed here, we think.  Some other things you can't bring into the Disney World parks:
Alcohol
Marijuana
Any other illegal substances
Firearms
Objects that appear to be firearms, including toy guns, toy blasters, squirt guns, etc.
Wrapping Up
There you have it, the things you can't bring into the Disney World parks.  Disney does have a little fine print on their website that says they reserve the right to prohibit any other item that they determine may be harmful or disruptive, so be aware of that too.  It probably isn't the wisest thing to try and argue with a cast member at security screening if they prohibit you from bringing something into the park.  They can decide what they think is a risk and what isn't.  As you pack, if you aren't sure if something might now qualify, call Disney.  A cast member is always available to help you.
We hope you found our list of things you can't bring into the Disney World parks helpful!  If we missed anything, please drop down in the comments below and add anything you think others might need to know.  It's always best when the community helps the community!