As you're thinking about taking a trip to Disney, you may be wondering what Disney World new attractions and rides there are.  Good question.  And believe it or not, there is a lot!  Disney has been investing billion (yes with a B) of dollars in new Disney World attractions and rides over the last few years.
This artilce will be about things that are outright new (Hello Toy Story Land!) and changes that have given old rides a new look or experience.  In our case, we'll say the last few years covers up to five years ago, give or take.  You can check out our coming soon to Disney World page if you want to know what's on the horizon for the future.
This isn't meant to be every last change, but rather the big stuff that most people will know, recognize or generally care about.  No stories about how Disney World removed some particular obscure thing.  Alright, so let's get to it!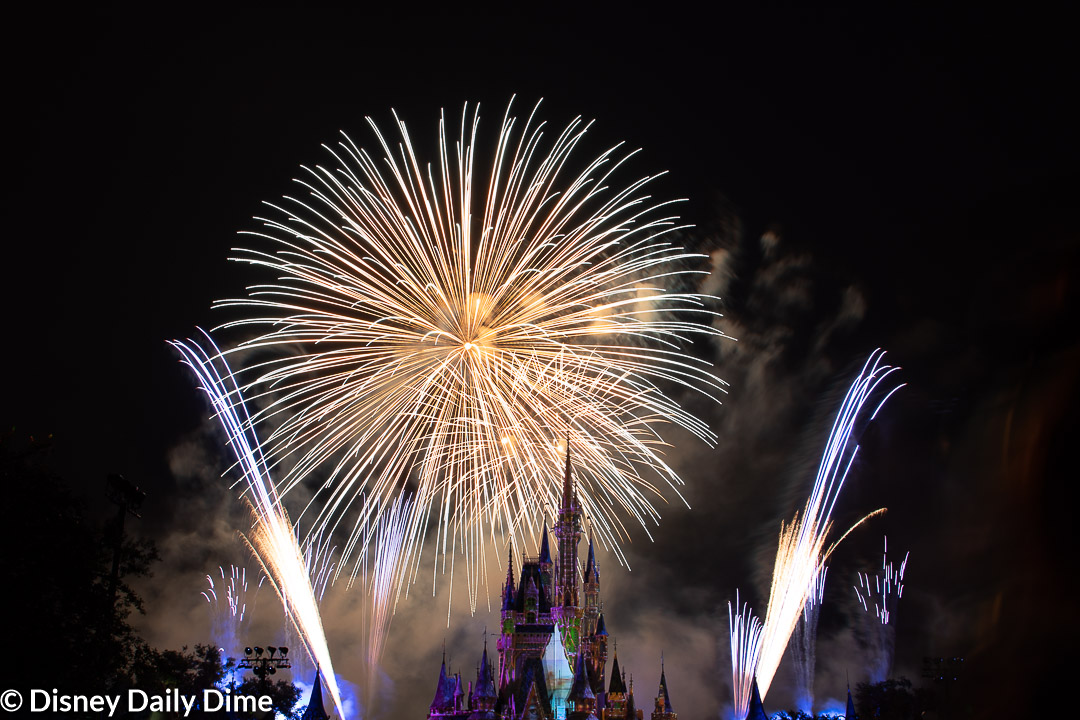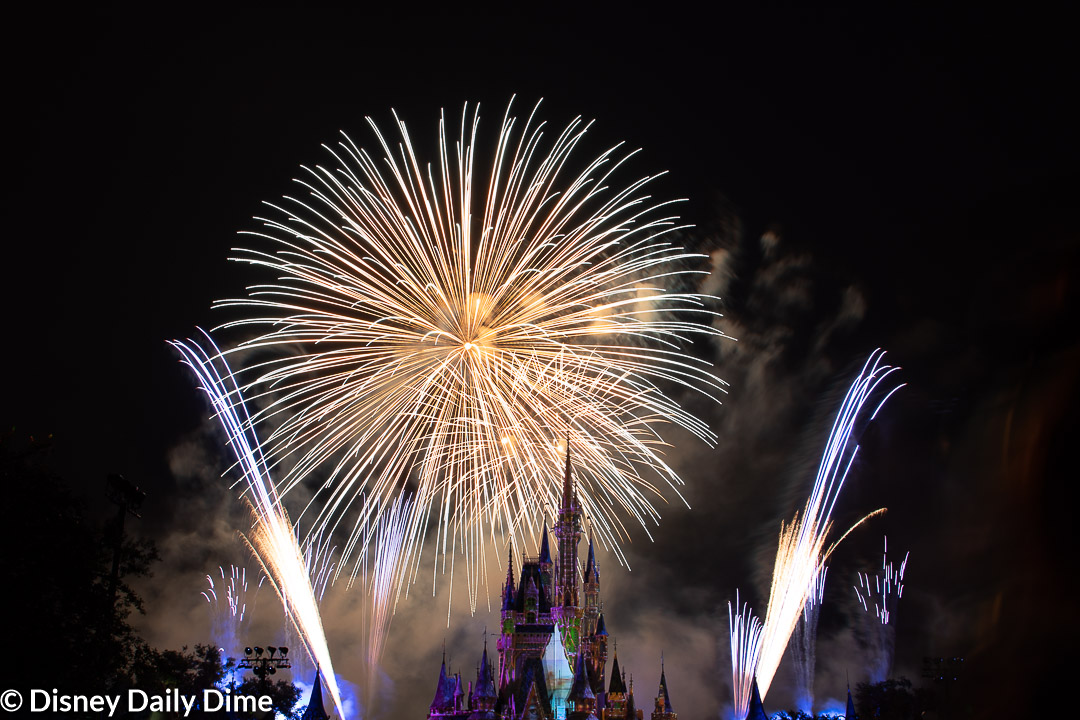 New at Magic Kingdom
At Magic Kingdom, the most noticeable new attraction and ride is probably the night time fireworks show.  Wishes, a 13-year running staple of Disney World, had its last showing in 2017.  Replacing it is the fireworks show Happily Ever After.
Another new Disney World attraction is a history show, combined with some comedy, as only The Muppets can do.  Called The Muppets Present…Great Moments In American History, this show retells well…. great moments in American history.  Kind of obvious, I know.
Starting in 2016, Magic Kingdom also launched the "Once Upon a Time" Projection Show.  In this show, they retell classic Disney stories while using "projection-mapping technology to produce a dazzling three-dimensional effect that fits every nook and contour of the Castle".
A little further back in 2013, New Fantasyland opened up.  This was a big Fantasyland expansion that introduced us to several new Disney World rides such as Under the Sea: Journey of the Little Mermaid and Seven Dwarf's Mine Train.  It also added a new mermaid Ariel meet and greet in Ariel's Grotto along with the ever-popular new restaurant, Be Our Guest.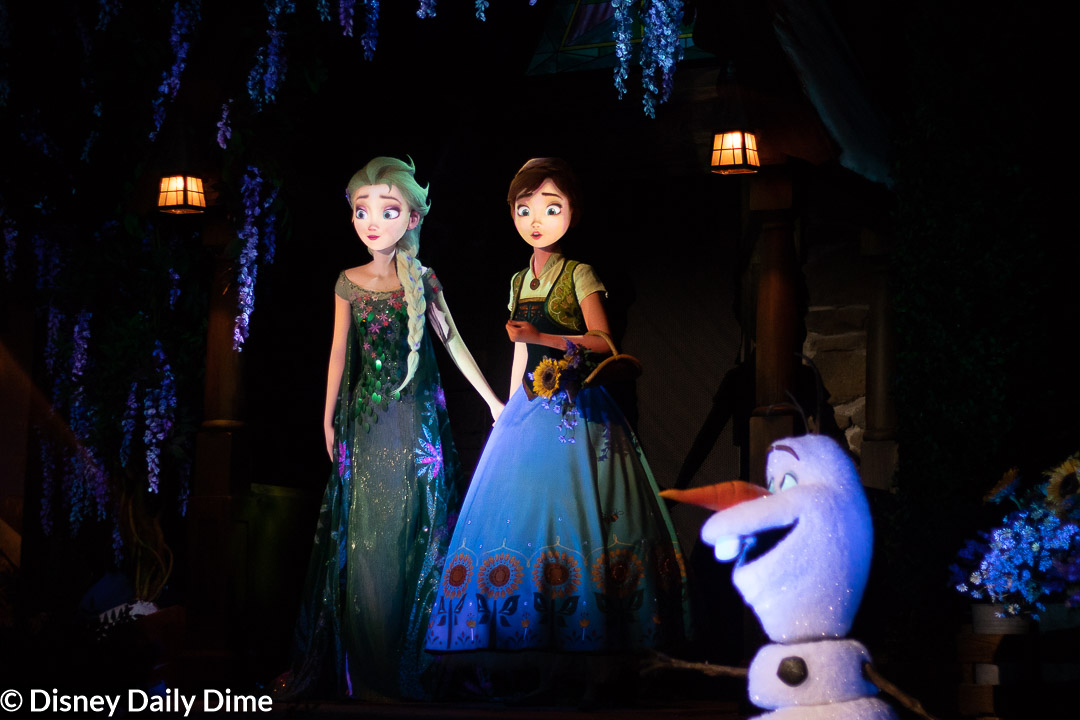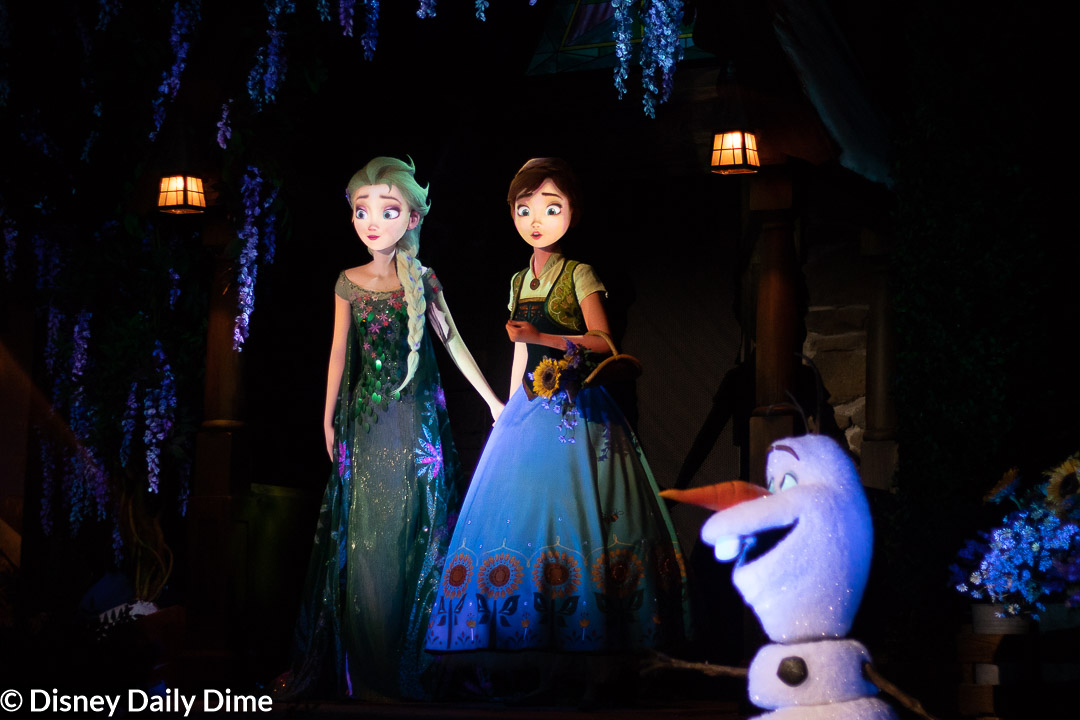 New at Epcot
Epcot saw several new Disney World attractions in the last few years.  The most popular is probably the new Frozen themed ride called Frozen Ever After.  It is featured in the Norway pavilion in World Showcase, replacing the old Norway Maelstrom ride.  Also, in the Norway pavilion at Royal Sommerhus there is an all new Disney Princess meet and greet, featuring who else but Queen Elsa and Princess Anna.
2017 saw the closure of the Ellen's Energy Adventure at Future World.  Disney recently announced that this ride is being re-imagined into a new attraction that will feature a Guardians of the Galaxy themed roller coaster.
If you've been to Disney World before you have probably ridden the ride Soarin'.  While the ride my not be new, the video has finally been updated from the 1990's to a modern footage real, with all new destinations on your trip.  Technically the new attraction is now called Soarin' Around the World.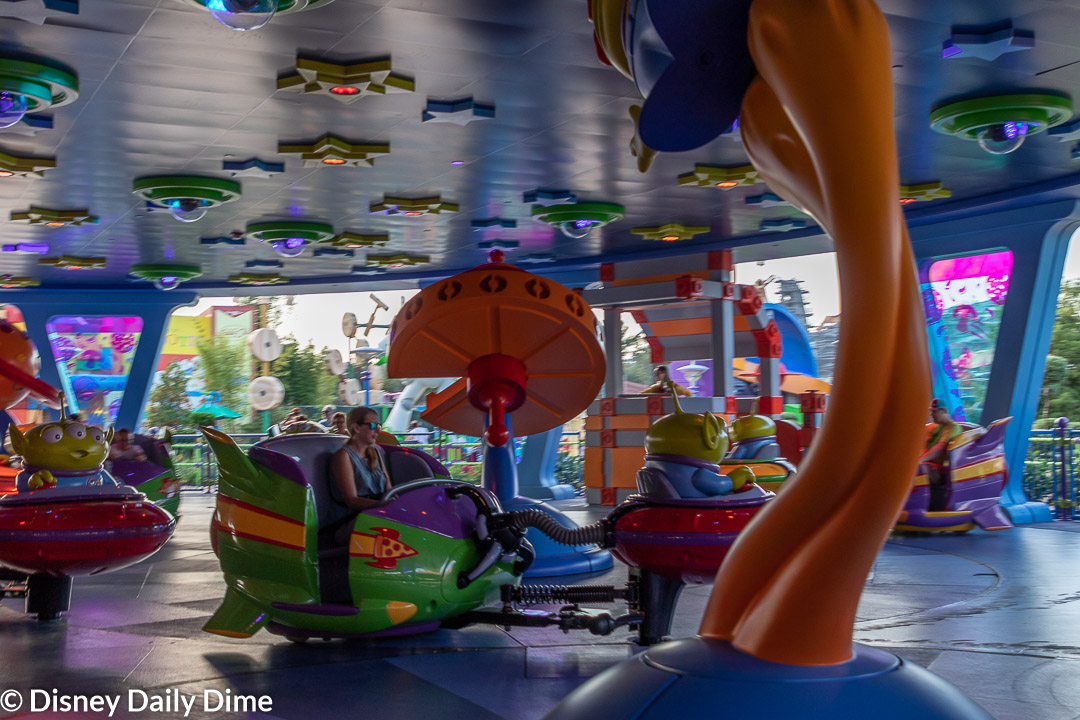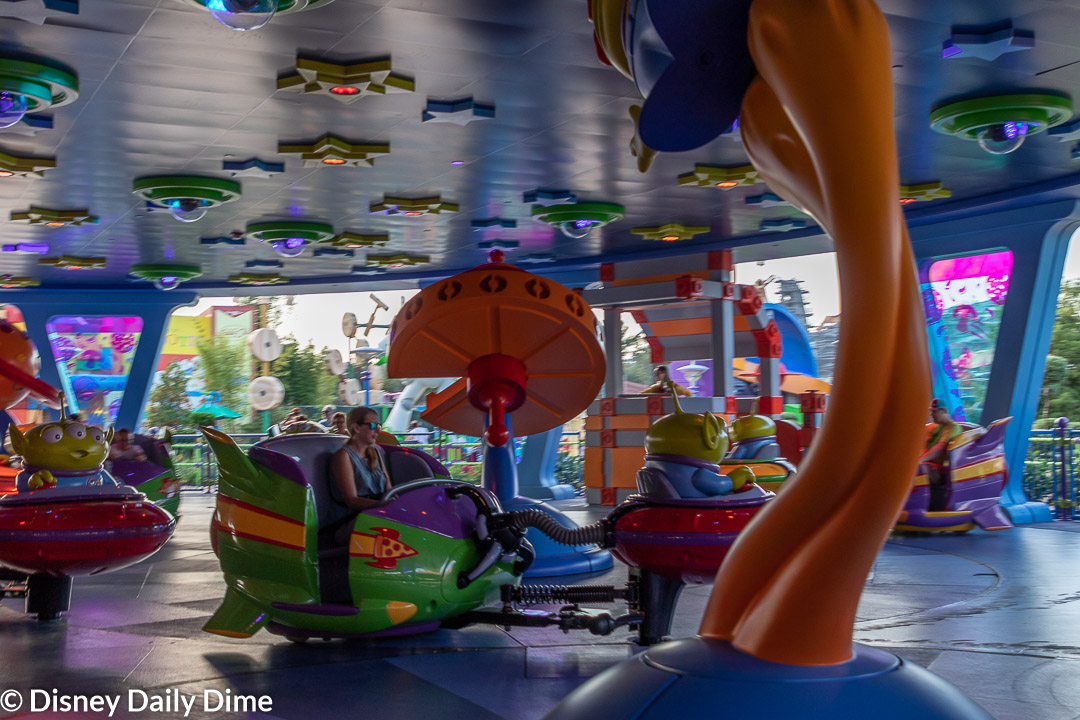 New at Disney's Hollywood Studios
Hollywood Studios is one of winner on the Disney World new attractions front. Look no further than the addition of Toy Story Land.  Under construction for the last few years, Toy Story land opened up on June 30, 2018.  With its opening comes two new Toy Story themed attractions called Alien Swirling Saucers and Slinky Dog Dash, with the latter being a fairly kid friendly roller coaster.
While Star Tours isn't a new Disney World attraction, it does have a couple of new destinations for the die-hard fan and casual fan alike.  There are two new destinations that R2-D2 and C-3PO can take you.  First is the planet of Crait, which is the salt covered planet featured in 2017's Star Wars: The Last Jedi.  Additionally, you can take a trip to the planet of Batuu.  Most Star Wars fans won't recognize the name, as Batuu is the name of the home planet that Star Wars: Galaxy's Edge will revolve around.
With all of the construction for Star Wars: Galaxy's Edge in full swing, there have been several attraction closures in order to make way for the new land.  The attractions that have been closed are The Studio Backlot Tour; Lights, Motors, Action! Extreme Stunt Show; the Osborne Family Spectacle of Dancing Lights; and the Streets of America.  Unrelated to Galaxy's Edge, recently The Great Movie ride closed.  This was a sad one for long time Disney fans, as it was Hollywood Studios' last original attraction.
To wet your appetite for Galaxy's Edge, Hollywood Studios opened a Star Wars themed location called Star Wars Launch Bay, where you can immerse yourself in all things Star Wars.  Additionally, Jedi Training: Trials of the Temple was reworked, incorporating Darth Vader and Kylo Ren.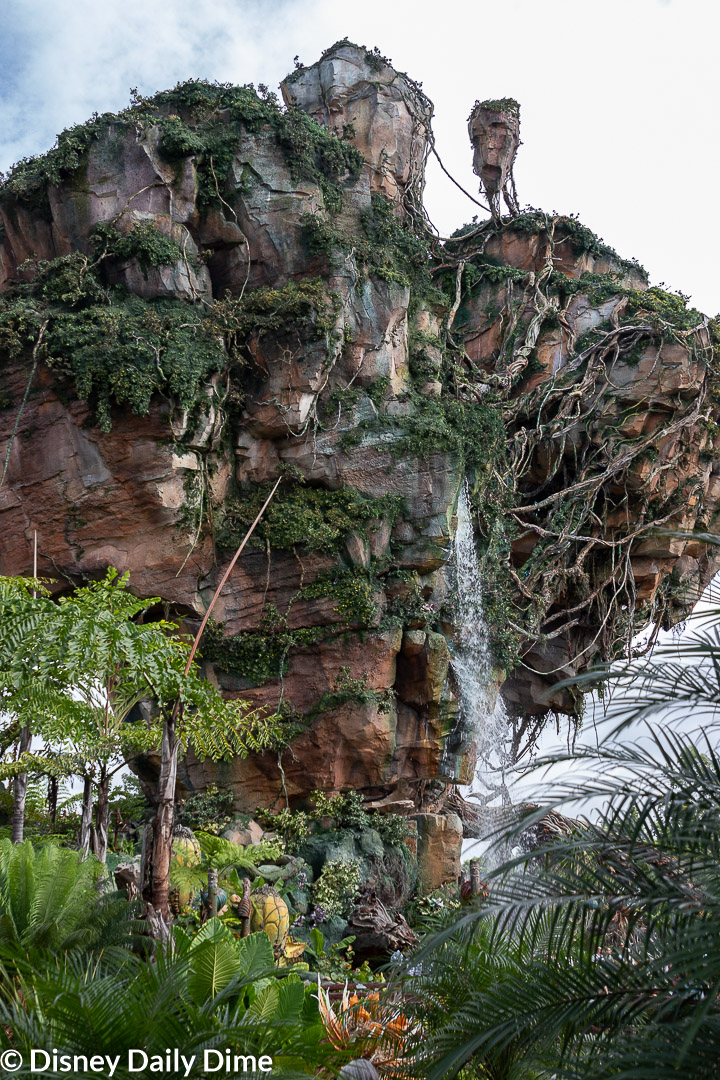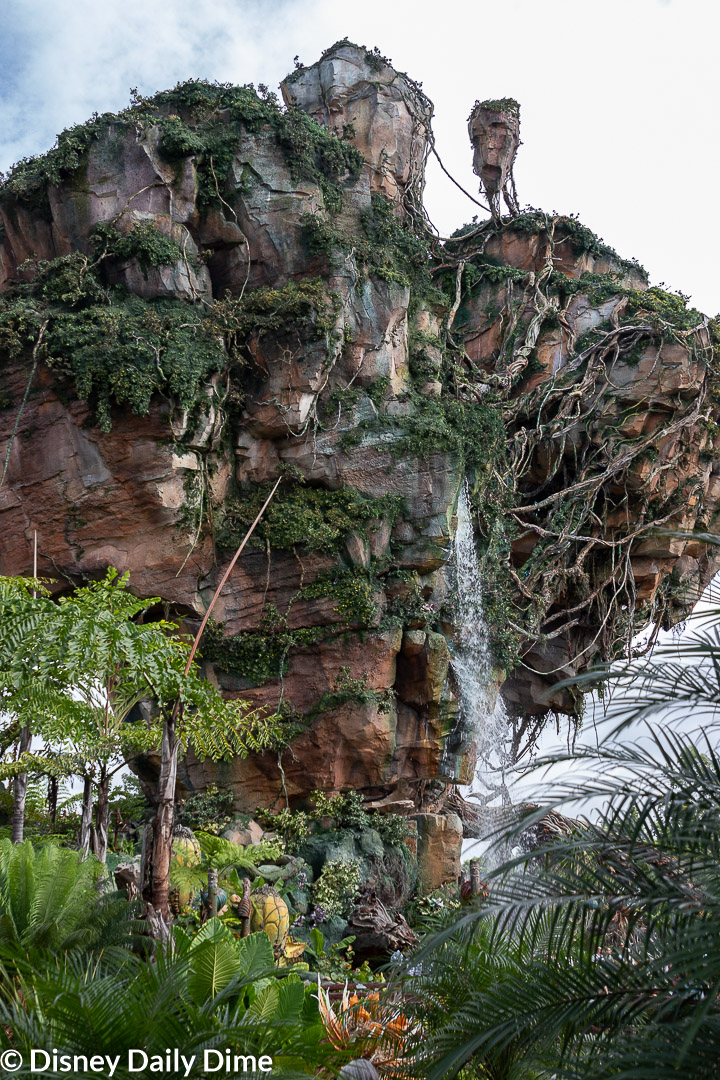 New at Disney's Animal Kingdom
While Hollywood Studios got a new area in 2018, it was Animal Kingdom that got the hot Disney World new "land" in 2017, with the opening of Pandora — The World of Avatar.  Inspired by James Cameron's 2009 blockbuster, Avatar, this new part of Animal Kingdom brings the world of Pandora to you.  Disney says, "The awe-inspiring land of floating mountains, bio-luminescent rain-forests and soaring Banshees gives guests a transformational experience they will never forget."  As part of this new world, there comes two new Disney World attractions, Avatar Flight of Passage and Na'vi River Journey.  Flight of Passage is considered to be the marquee ride added in this park expansion.
Animal Kingdom also now features more night time activities.  Among them is the new Disney World attraction River of Lights.  It functions as the parks de facto fireworks show, even though there are no actual fireworks due to all the animals in the area.  There is also a show on the Tree of Life (yes, literally on the tree), whereby animal spirits awake.  Finally, Kilimanjaro Safaris now offers nighttime excursions out onto the savannah.
New at Disney Springs
The renovation of Disney Springs (from Downtown Disney) is an ongoing thing, it feels like.  While there aren't any new Disney World attractions here, they do continue to open new restaurants and shopping.  If you haven't been here in a while, it is definitely worth checking out.  Some of the new restaurants opened in the last few years are The Polite Pig, Paddlefish, and most recently, The Edison.
Sadly, the 20 year long running "La Nouba" by Cirque du Soleil closed at the end of 2017.  It will be replaced by another collaboration between Disney and Cirque, but no word on what that will be.
New at Disney Resorts
Again, no Disney World new attractions here since this is more resorts related, but Copper Creek Villas & Cabins at Disney's Wilderness Lodge opened up in the summer of 2017.  Serving as a Disney Vacation Club resort, it has 184 rooms styled in what Disney calls "rustic elegance".
In addition to the opening of the Villas and Cabins, Disney's Wilderness Lodge was updated with a brand-new bar & grill and quick-service restaurant. They also renovated the former Hidden Springs Pool, featuring a larger sun deck and zero-depth-entry pool.
Disney's renovated Caribbean Beach Resort will open in October of 2018.  This comes with new restaurants shopping and common areas, but not updated rooms.  That's because they were refurbished just a few years back.  It's not quite a new hotel, but close.
One last notable change.  Artist Point restaurant at Wilderness Lodge stopped accepting reservations in late summer/early fall of 2018.  It has since started accepted reservation, but the experience is going to change.  Artist Point will feature a character meal called Storybook Dining, featuring Snow White related characters.  The initial list of characters features Snow White, the Evil Queen, Dopey and Grumpy.
Wrapping Up
Like we said, these are the Disney World new attractions you should be aware of, in our opinion.  Disney is always changing things and there are lots of changes coming in the next few years.  We'll keep this article up to date, so feel free to check back often for all the latest new Disney World attractions and rides (or resorts and shopping).
If you found this article on Disney World new attractions and rides helpful, we'd appreciate it if you would share it on social media.  It helps spread awareness of our blog and makes us just feel good that someone enjoyed an article enough to share it with others.  Just use the social sharing buttons on this page.  Thank you!