As you will see on the "Our Story" page of our website, I've developed a gluten sensitivity that is pretty strong so I eat entirely gluten and wheat free.  This is the next installment in what is our ongoing series of my experiences eating gluten free around all of Disney World.  Here in our Liberty Tree Tavern Gluten Free review, I'll cover the food but other topics related to the restaurant as well.  This will include my experience, service, options and anything else I think others trying to eat gluten free may care about.
In all of my trips to Disney World over the years, somehow we never made it to Liberty Tree Tavern.  On this particular day, we had tickets to attend Mickey's Very Christmas Party and wanted a hearty, sit down lunch since we knew we would eat a quick serve dinner to save as much time as possible for the party.  Liberty Tree Tavern seemed like the perfect choice for this meal.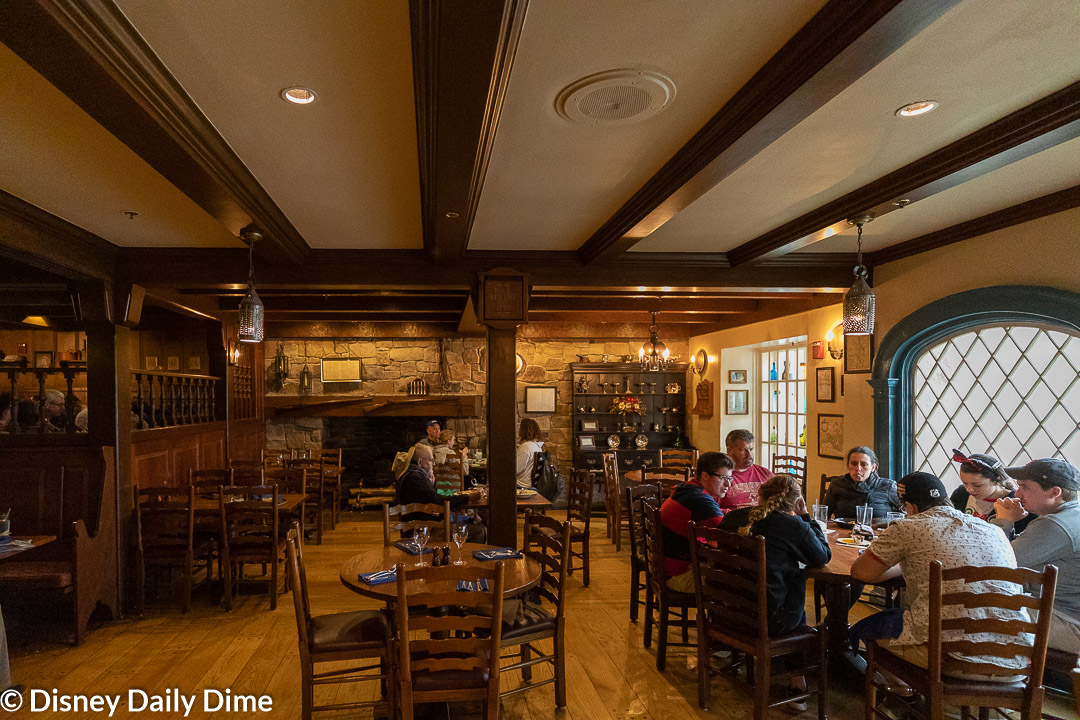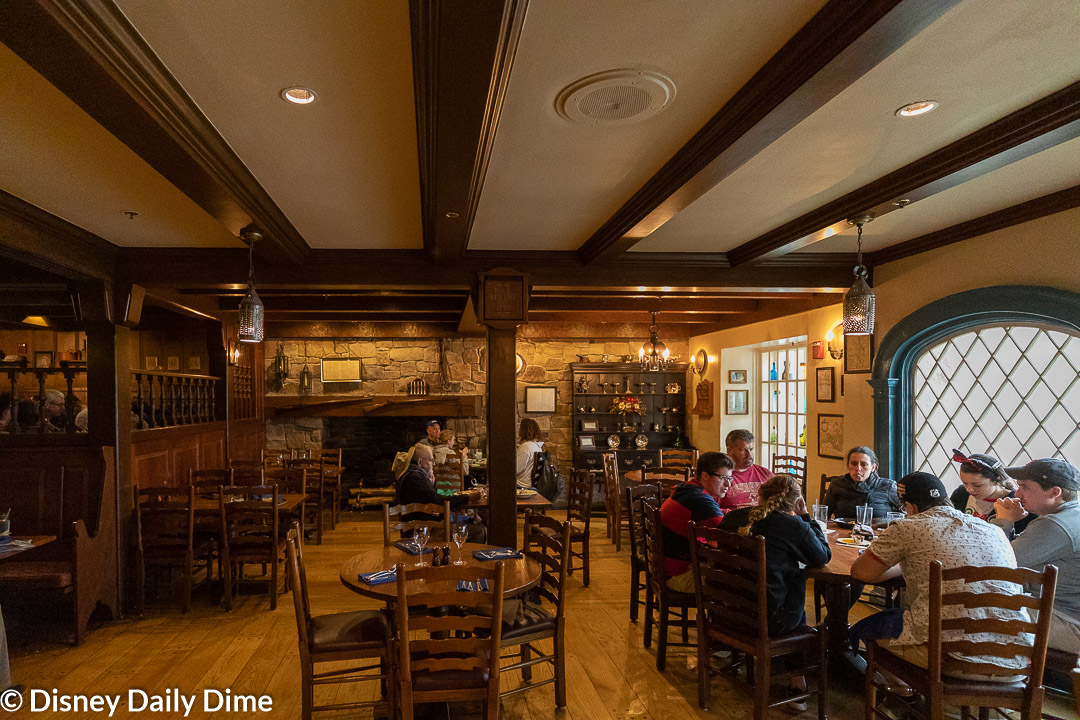 Liberty Tree Tavern Overview
Liberty Tree Tavern is an opening day restaurant located in Liberty Square in the Magic Kingdom.  As it has been around since day one, this restaurant has a lot of nostalgic charm.   In addition, it is perfectly themed to Liberty Square with its colonial American façade and décor inside.  The different dining rooms inside are tributes to historical figures of the era: Paul Revere, Betsy Ross, Thomas Jefferson, etc. 
The theming of Liberty Tree Tavern is spot on what you would imagine a colonial house to look like inside (with the exception of central air and electric lights…).   Stone fireplaces, wood floors, wood paneled walls and period appropriate décor and knick-knacks abound. 
Liberty Tree Tavern lunch will run you one table service credit on the Disney Dining plan.  Most entrees will cost you between $18 and $25 for lunch, which makes it not the best value for your table service credit.  However, if you get the Patriots Platter the value gets better since it will run you almost $40.
Liberty Tree Tavern Gluten Free Menu
The allergy menu for lunch listed the gluten friendly or meals/appetizers that could be modified to gluten friendly.   The Patriot's Platter wasn't listed but I knew from my research before the trip that as it is the only offering in the evening for dinner that there was a gluten free version.   Doreen, our server, offered to answer any questions I had, so I inquired about the platter to which she confirmed I could order it for lunch.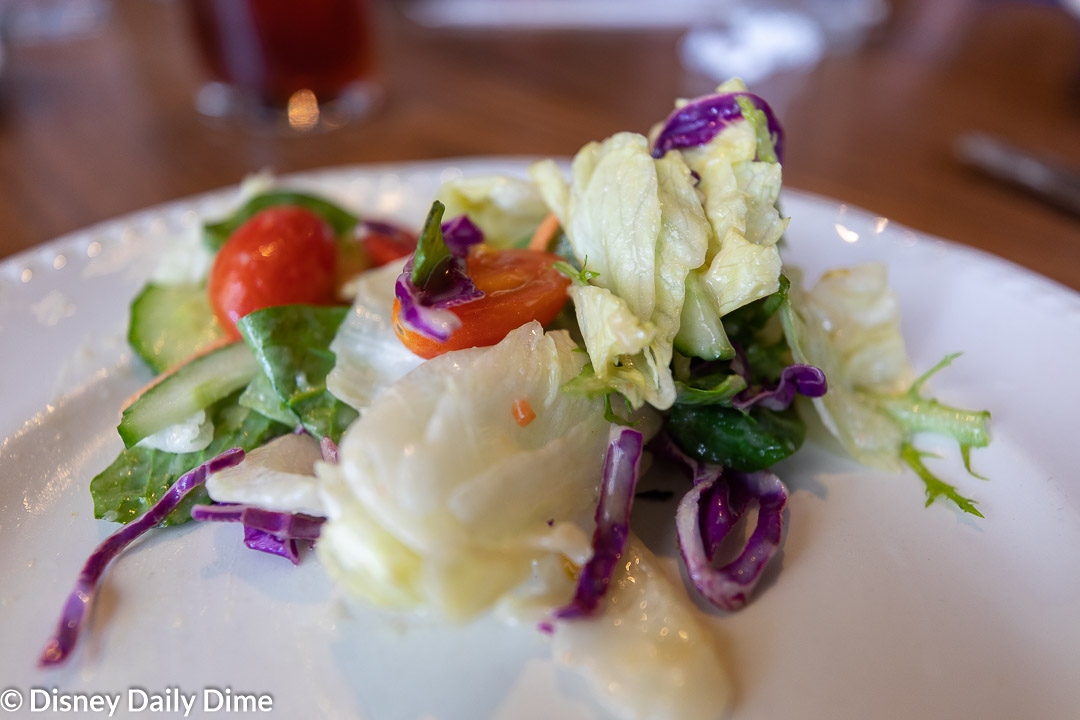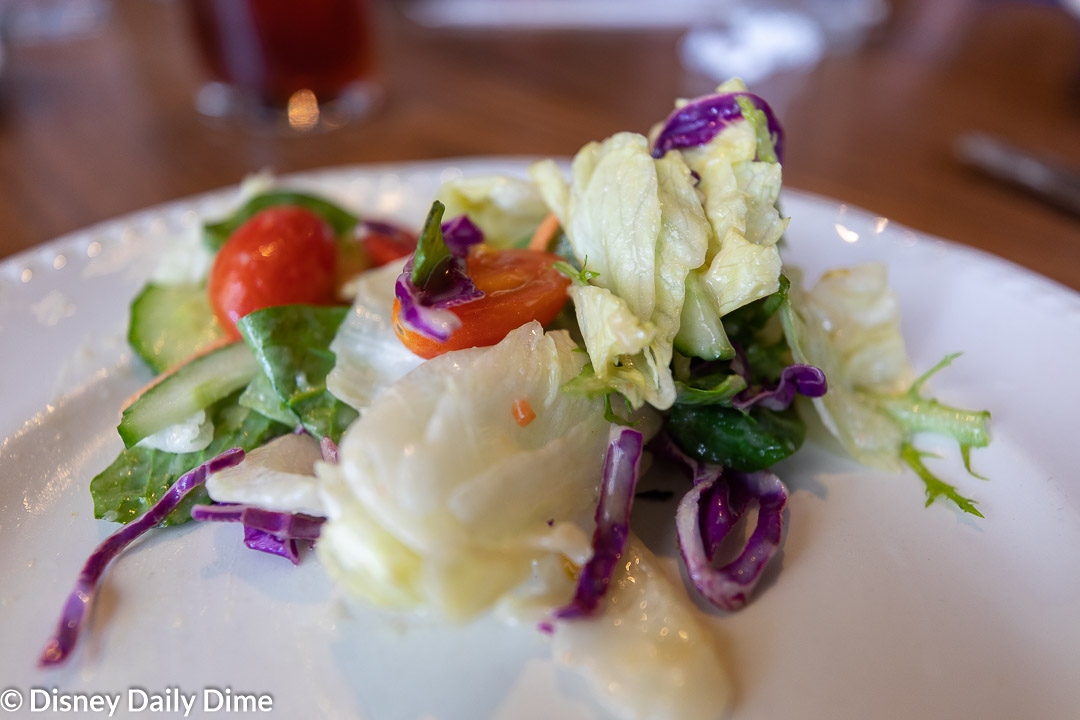 Liberty Tree Tavern Gluten Free Food
As with every table service meal, I was given the same type of gluten free rolls, served warm with my own butter.
Doreen advised me that the salad served with the Patriots' Platter was safe for me to eat, so she had brought only one bowl for the table.  The salad exceeded my expectations as it was crisp and fresh, even if it was prepared in advance.   The honey-shallot dressing on the salad was so delicious we asked what it was as the menu just referred to a house dressing.   I want to try to recreate it at home.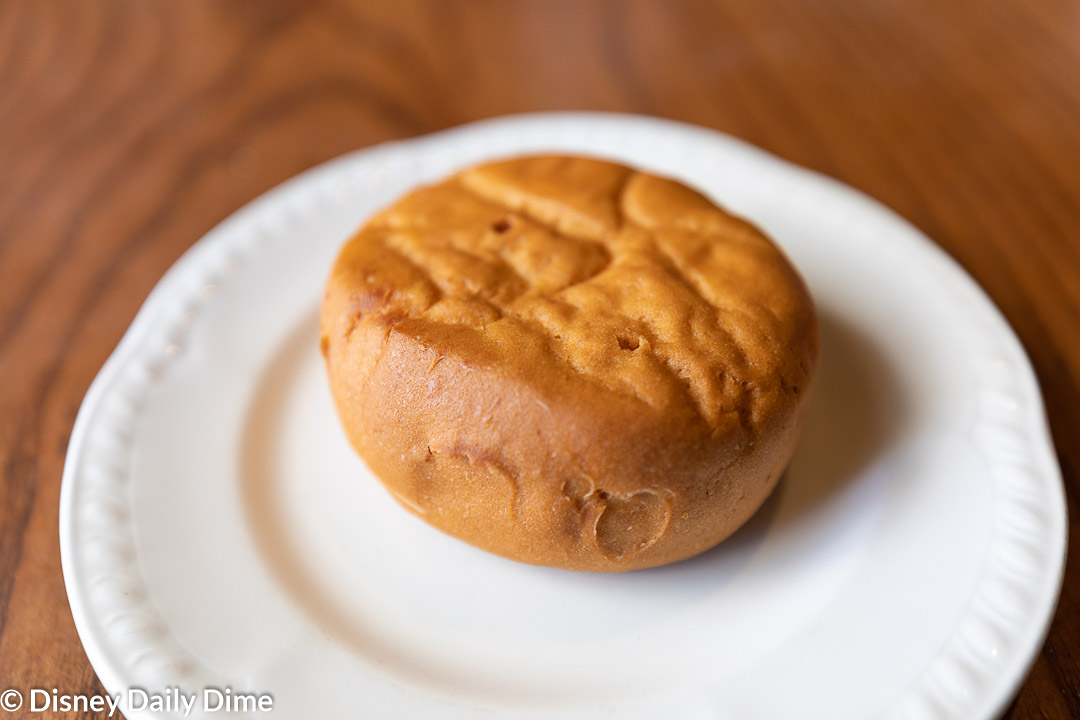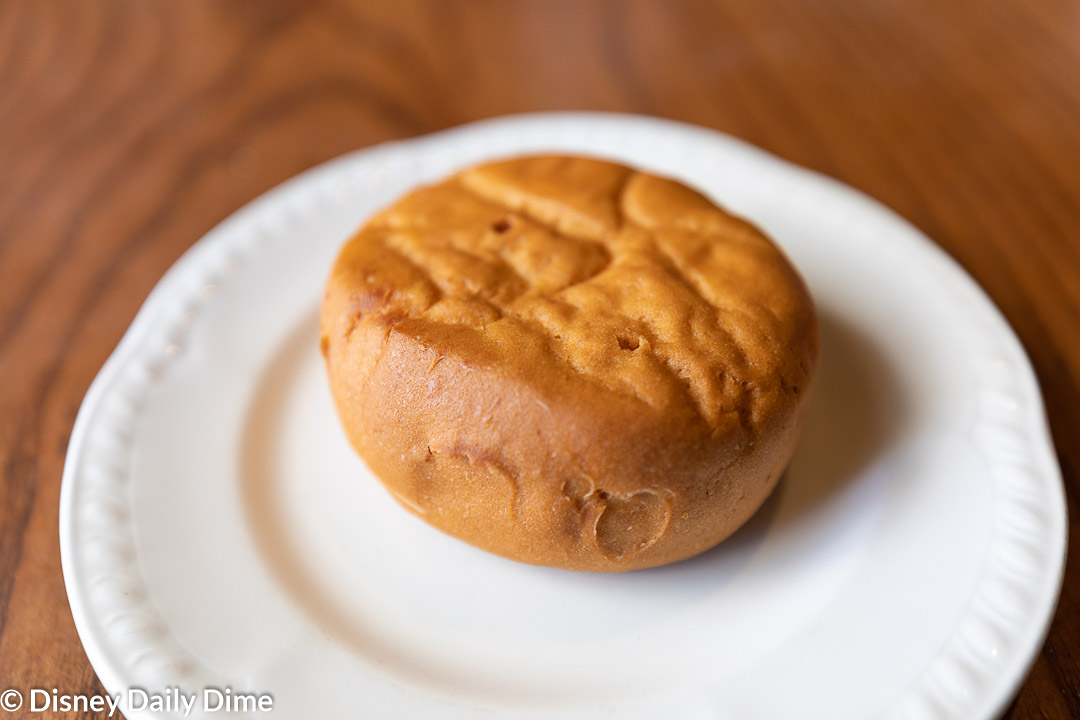 My platter looked like a plate of home-cooked Thanksgiving perfection.  It may have brought a tear to my eye to know that I was about to enjoy one of my favorite meals again.   The turkey was a touch on the dry side, but the delicious gravy added the perfect touch.  I did note that turkey itself was seasoned and very flavorful.  The gravy tasted homemade and not like the jarred/canned variety that you will find at the grocery store.  I also didn't think it was too salty as many gravies can be.  The pot roast was fork tender, juicy and full of flavor.  The gravy that topped it was also delicious and had a homemade quality.
Making the meal even better were the sides, which were a great compliment to the meats.  I was so excited to try the gluten free stuffing and it did not disappoint.  The bread used to make the stuffing had a great, non-gluten free texture and the stuffing itself had all of the familiar spices and fillings of celery and onion.  I found the mashed potatoes tasted fresh and homemade, even including small chunks of potato.  The green beans were fresh, seasoned and cooked to where they still retained a light crunch.   The cranberry sauce was not the straight out of the can variety.  It contained chunks of fresh fruit and definitely reminded me of a homemade cranberry sauce.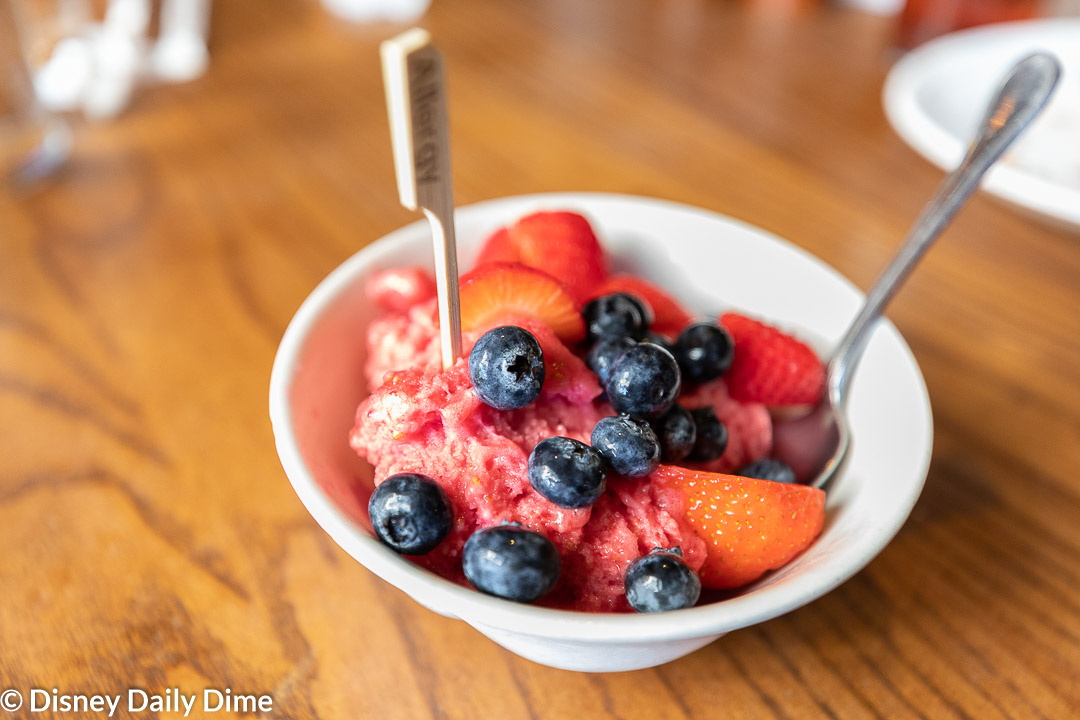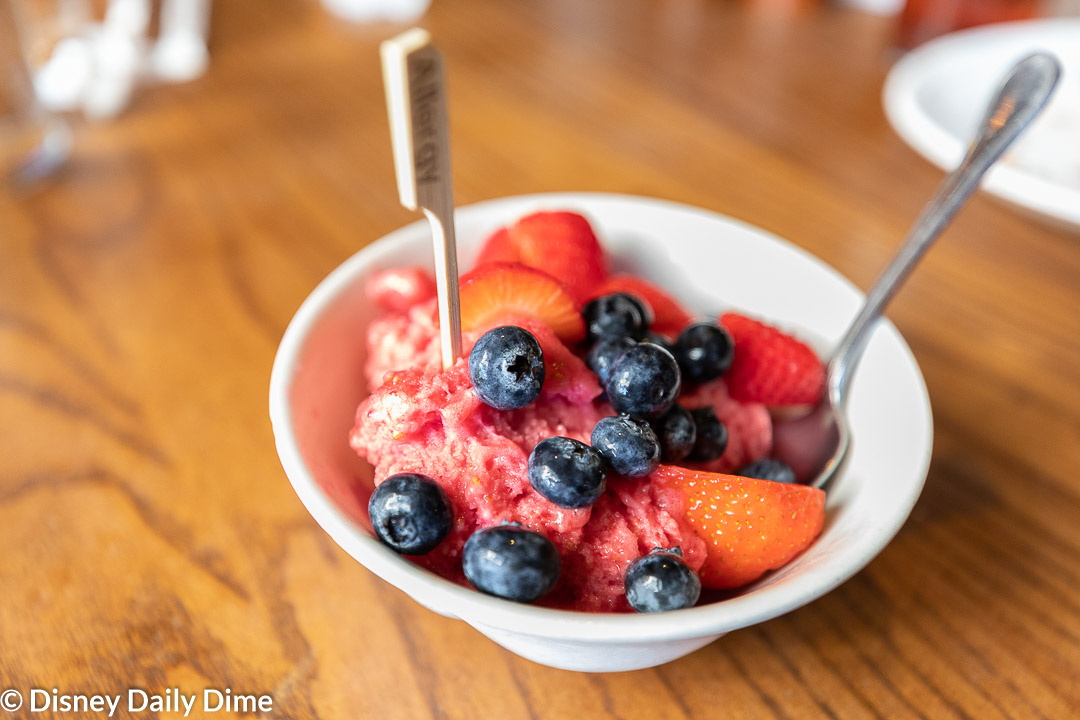 For the dessert course, Doreen listed out my options which weren't many.  After that hearty meal, I wasn't really craving much since I was comfortably full if not slightly stuffed.   She offered up sorbet or ice cream, and I was excited to choose a raspberry sorbet.  The sorbet included a topping of fresh berries which I thanked Doreen for and noted that it made the delicious sorbet even better.    It was a perfect light, sweet ending to this meal.
Overall Impression of Eating Gluten Free at Liberty Tree Tavern
In general, when we travel, we really try to take the opportunity to try different foods that we don't normally eat at home.  (Like Sanaa for example).   However, sometimes a meal that is warm, comforting and just like home is in order.  The Liberty Tree Tavern lunch really fit this bill. 
As someone who loves Thanksgiving and the traditional components of the meal, I have lamented not being able to enjoy many of my favorite sides and gravy the past couple of years since going gluten free.  Liberty Tree Tavern provided an opportunity to enjoy this meal again.  I wouldn't hesitate to return here to try a different item or even to enjoy the Patriot's Platter again.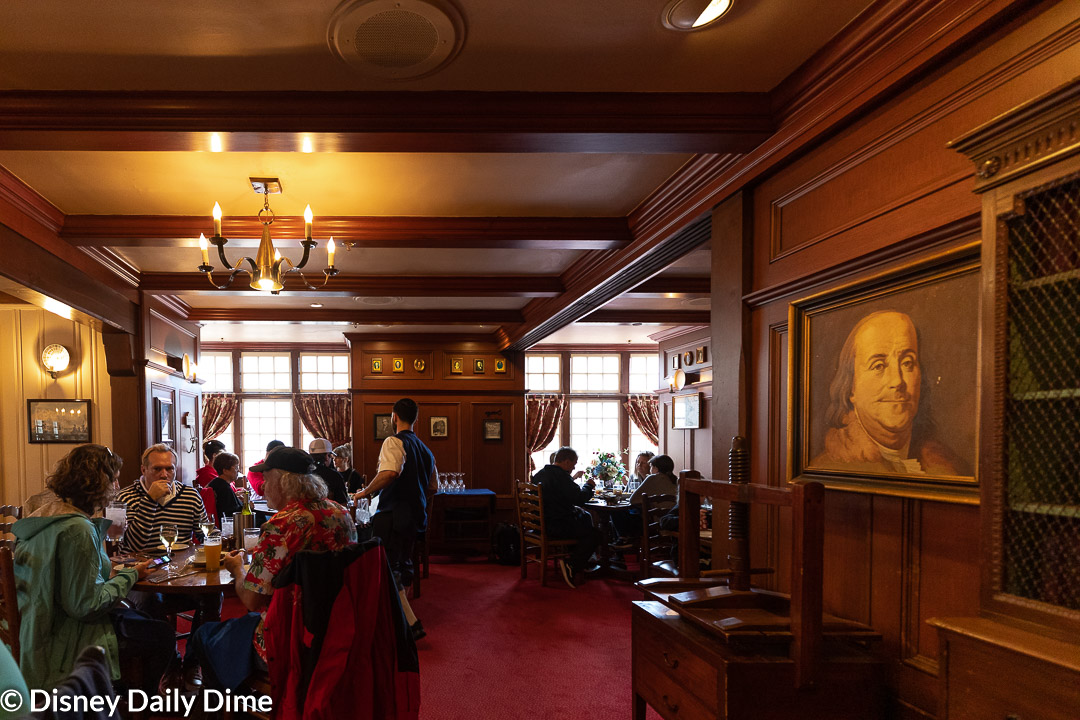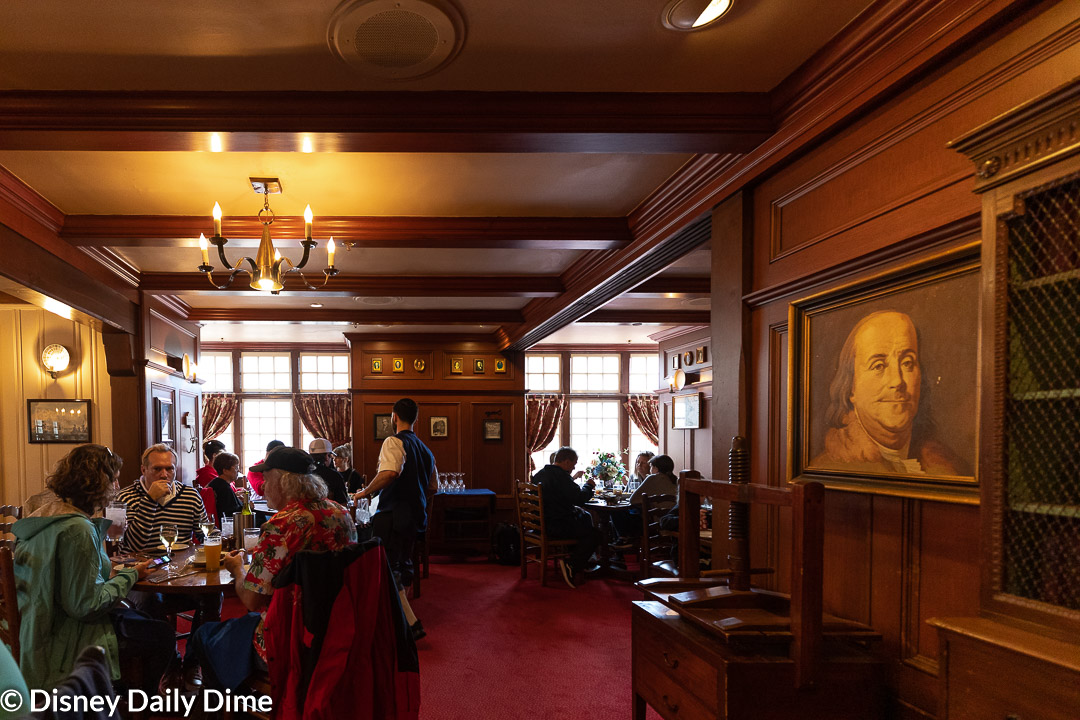 Wrapping Up
If there's more information on gluten free dining you would find helpful in these reviews, feel free to drop down in the comments and tell us.  Alternatively, you can email us from the contact us page.
We hope you found our Liberty Tree gluten free review helpful.  If you did, please share it with others you think may find it useful.  Just hit the social media sharing buttons on the page!  We always appreciate it when our readers share our content with others, as it allows us to help more people and spreads the word about our blog.