The Epcot FastPass system is a good bit more complicated than what we talked about for the Magic Kingdom FastPass.  Here in our Epcot FastPass guide, we'll break down this system, showing you how it works, what rides you need a FastPass for and more!
With the Epcot FastPass system, Disney has introduced the concept of tiers for attractions.  See below for more details.  If you're new to FastPass, you can check out our pages dedicated to why and how to use the FastPass system.
When compared to Magic Kingdom, Epcot is somewhat pedestrian, having FastPass only available for 12 attractions.  While there are few attractions with this option, it is every bit as important, if not essential to making the most of your time in Epcot.  There are several attractions where hour long waits are not uncommon for much of the day.  Failing to plan your Epcot FastPass reservations could slow down your day considerably.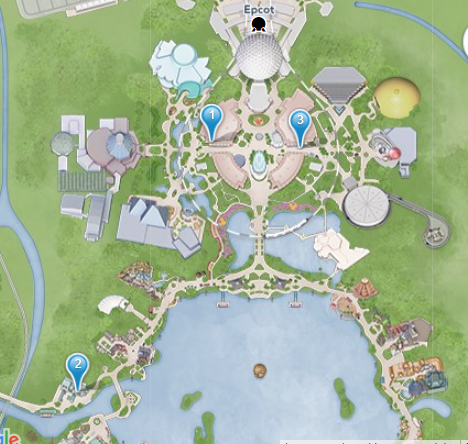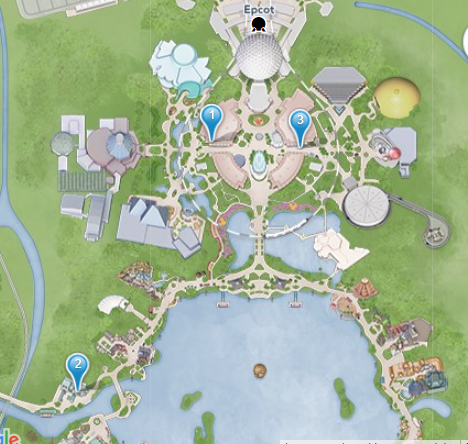 Epcot FastPass Kiosk Locations
Before we get to the planning part of our Epcot FastPass guide, we need to cover some tactical logistics.  If for some reason you choose not to use the My Disney Experience app, you will to need to know where the FastPass kiosks are in the park.  In Epcot, there are three FastPass kiosk locations.  They are located near the following attractions or shops.  The numbers in the list below correspond to the numbers in the map above.
1. The Character Spot at Innoventions West
2. International Gateway
3. The Innoventions Breezeway in Innoventions East
Epcot FastPass Eligible Attractions and Tiers
How the Epcot FastPass Tiers Work
So, about those Epcot FastPass tiers.  Let's dig in to them a little.  Within Epcot, the attractions are divided into two tiers.  Tier 1 attractions are those that are generally in higher demand.  Tier 2 attractions are busy, but not to the same level as those in tier 1.  Disney separates the attractions this way to help ensure that guests get easier access to at least one of the more in demand attraction in Epcot.
As we discussed in our FastPass system overview, you are allowed to book three FastPass reservations per day in advance of your trip.  For those parks with a tiered FastPass system, you are allowed to use one of those reservations on tier 1 attractions, with the other two left over for tier 2 attractions.  The only way you can get a second FastPass reservation for these tier 1 attractions is by using all three of your initial reservations the day you are in the park and then seeing if you can get another reservation that day.
If you have the My Disney Experience app on your phone, you can start looking for that fourth FastPass reservation as soon as you scan in for your third FastPass ride of the day.  This is why the My Disney Experience app is on our list of must have apps for a trip to Disney World.  Make sure you down it in advance of you trip!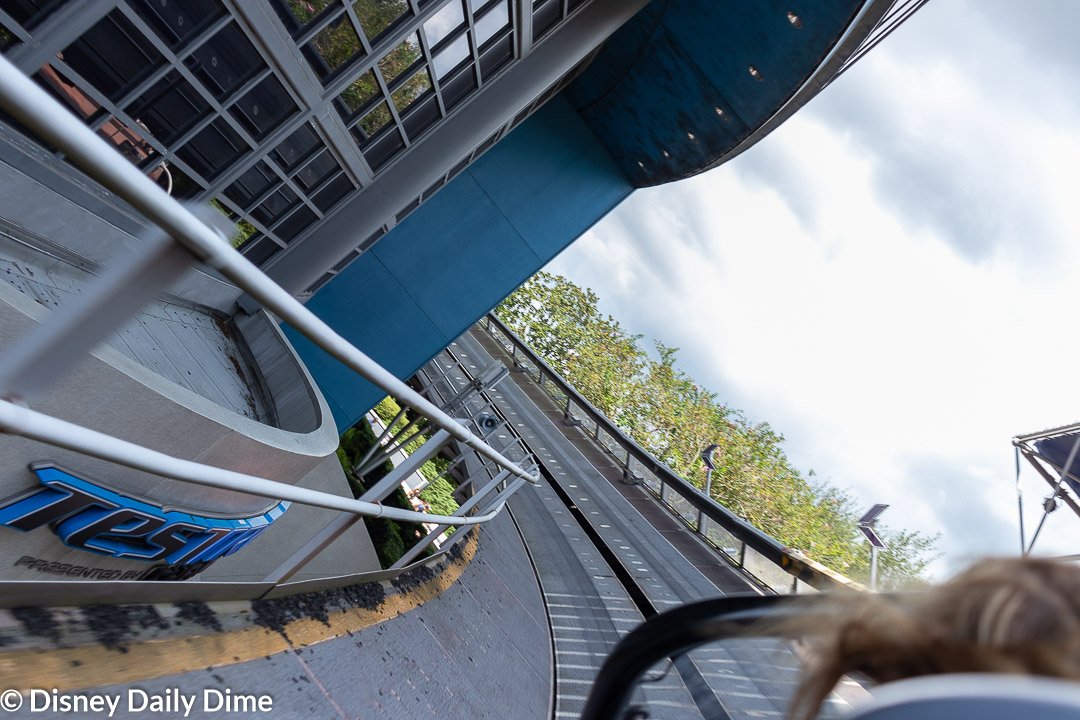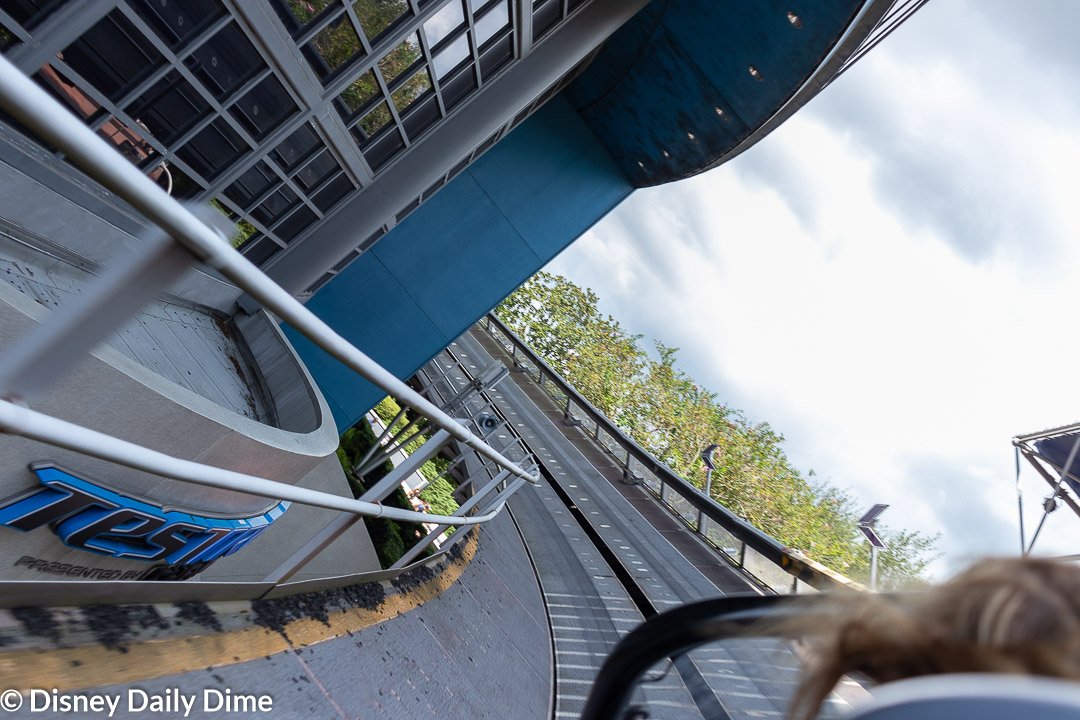 Epcot FastPass Tiers
Okay, now that you know how the tiers of the FastPass reservation systems work, let's look at the rides in each Epcot FastPass tier.
Below are Epcot's FastPass Tier 1 Attractions:
Frozen Ever After
IllumiNations: Reflections of Earth
Meet Disney Pals at the Epcot Character Spot
Soarin' Around the World
Test Track
And below here are Epcot's FastPass Tier 2 Attractions:
Disney & Pixar Short Film Festival
Journey into Imagination with Figment
Living with the Land
Mission: SPACE
The Seas with Nemo & Friends
Spaceship Earth
Turtle Talk with Crush
Ride listings in these Epcot FastPass tiers are alphabetical order, don't take them as recommendations.  That's in the below sections of our Epcot FastPass guide.
Attractions at Epcot Frequently Requiring a FastPass Reservation
With the tiered FastPass system at Epcot, you'll have to pick your poison, so to speak, for your initial three reservations.  There are certainly attractions that require a FastPass reservation if you want to avoid a long line.
If you want to do any research yourself, open up the My Disney Experience app on your phone to see what wait times for attractions look like.  Do it for a few days and you'll be able to get the sense of what wait times look like throughout the day.  Of course, by reading this post, we'll help you figure out where to prioritize your Epcot FastPass reservations.  If need really precise information, check out touringplans.com for some of their free or paid content.  We don't think it's necessary, but sharing just in case.
Epcot FastPass Reservation is Essential
As you look around the My Disney Experience app, you will quickly realize which rides have large wait times.  This is what you will see in terms of attractions where having a FastPass reservation will be essential.  Not surprisingly, they are all tier 1 attractions at Epcot.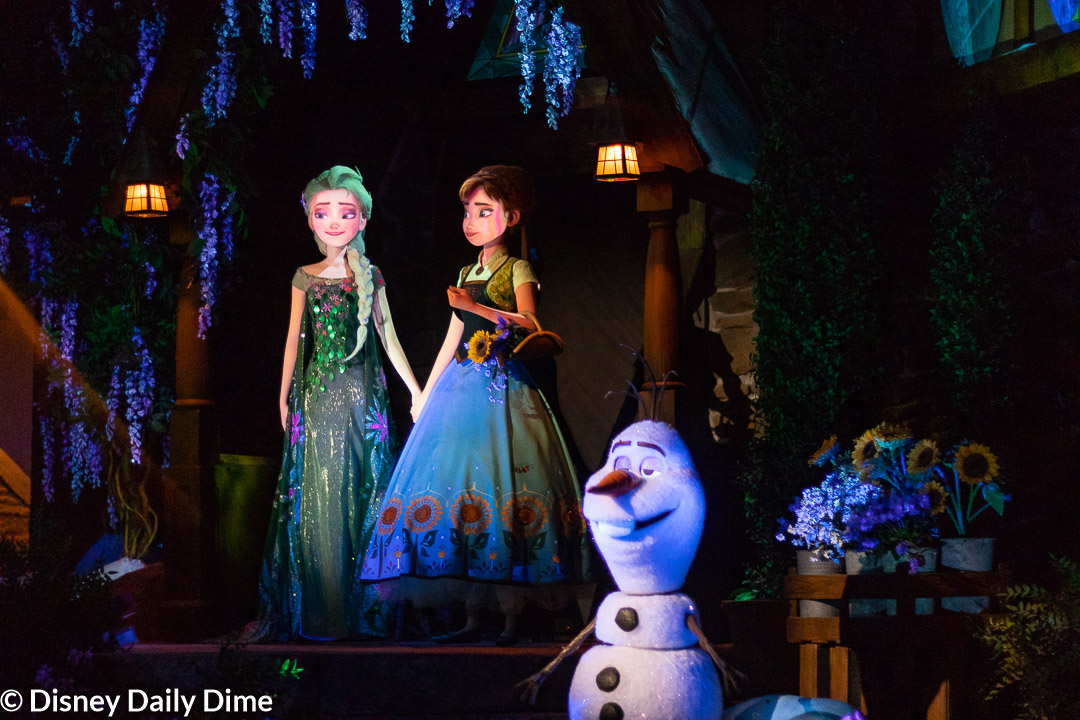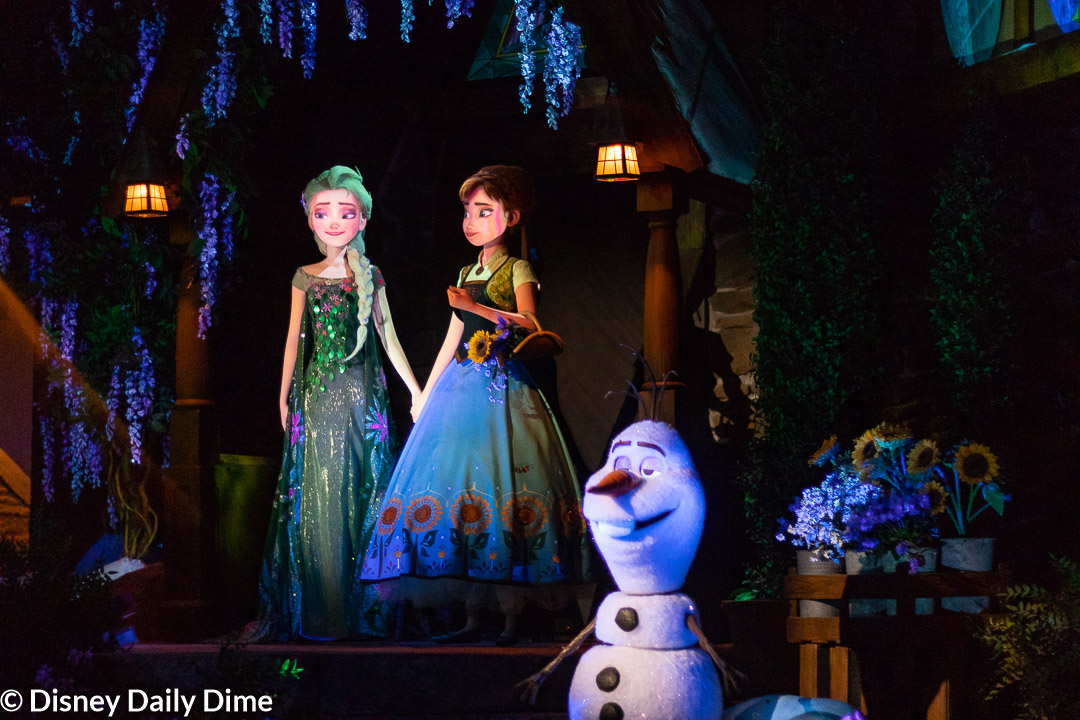 Frozen Ever After – Capturing the hearts and minds of young kids everywhere, Disney put a ride dedicated to Anna and Elsa and their friends in Epcot.  Yes, the movie came out in 2013 and the attraction opened in 2016, but it is as popular as ever.  Wait times escalate quickly in our experience.  If you plan on taking your prince or princess here, make sure you get a FastPass.  This attraction is in the Norway pavilion of World Showcase.  Remember this when you make your reservation, as it means some added walking if you are heading here from somewhere towards the front of the park.
Soarin' Around the World – Soarin's wait times build quickly and continuously throughout the day.  Get a FastPass here or head to the attraction right after rope drop or in the last hour of the day.  Otherwise try to score a 4th FastPass reservation for this attraction to potentially avoid standing in an hour plus long line.
Test Track – Test Track is the 3rd tier 1 attraction in Epcot that truly does require a FastPass reservation.  Waits can quickly jump to 45 minutes within the first hour that the park opens.  Get a FastPass or go here right after rope drop.  Of course, if you don't do either, keep an eye on the My Disney Experience app to see if wait times are manageable.  We've had a little success scoring a standby wait time of less than 30 minutes at certain times.  However, it's never predictable.
One thing to note if you're getting an Epcot FastPass reservation for test Track.  This ride has an outdoor component to it.  That means if it rains the ride will likely be closed.  All the people who had FastPass reservations will be allowed to come back later when the ride resumes operations.  Why should you care?  Because it will elevate wait times here throughout the day.
Another note on Test Track.  The ride has a single rider option.  That means you can break your group up into individuals who ride with other people.  The single rider line can save you more time than doing the regular stand by line if you can't get a FastPass reservation for it.  You just have to be willing to break up your group.
Epcot FastPass Reservation is Advisable, but not Essential
Spaceship Earth – Spaceship Earth is almost like a light for a moth.  If the thousands of people lined up at the entrance to the park are moths that is.  As soon as those people enter the park, they swarm to Spaceship Earth like it was the light they are attracted to.  We get it.  It's THE landmark of Epcot.  Thus, it gets really busy, really quick.  You'll want to use a FastPass reservation on this ride or wait until later in the day.  By then, most guests will have made their way into the back of the park and you should be able to find a reasonable standby line.  But since this attraction is in tier 2, we'd recommend you get a FastPass reservation.  It has the most (or maybe second most) risk of prolonged wait times of the tier 2 options.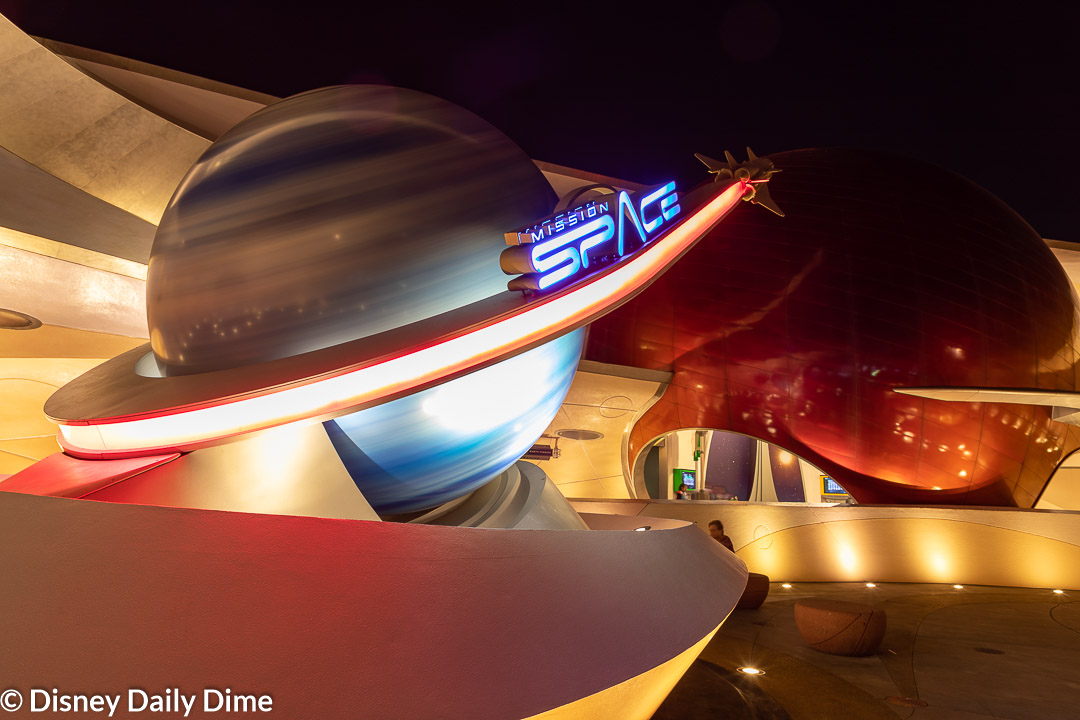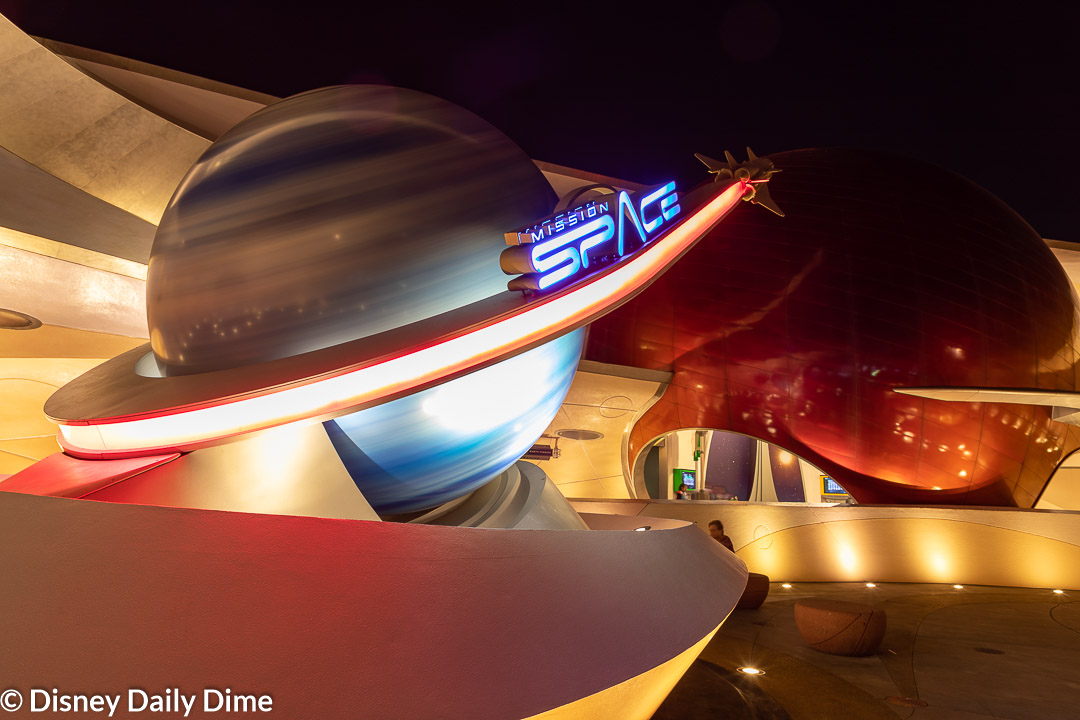 Mission: SPACE – The other tier 2 ride with a high risk of a lone wait for standby is Mission: SPACE.  If you want to ride this attraction, you'll want a FastPass for it.  Waits can get long here as it's the only true thrill ride in Epcot (in our opinion, sorry Test Track).  Note that this attraction has a Green Mission and an Orange Mission.  Green is (much) less intense, while Orange is the full experience complete with heavy G-forces.  Your FastPass reservation will work for either mission type.  You don't have to pick it in advance, just choose your line when you get in the queue.
Meet Disney Pals at the Epcot Character Spot – Pretty much anytime there is a chance to meet characters, you can count on a good wait.  This meet and greet with Mickey, Minnie and Goofy will have a line throughout most of the day.  You can expect anywhere from a 30 minute to an hour wait.  If characters are on your list of to-dos, you'll want to seriously consider a FastPass reservation here.  Carla wants to point out that this is the only place to meet Mickey and Minnie in their traditional outfits.
The Seas with Nemo & Friends – The last attraction where we think it is advisable to get a FastPass reservation is The Seas with Nemo & Friends.  A ride with high kid appeal in a park that is (wrongly) perceived as not being as kid friendly gets a good deal of visitors.  While you won't usually see the hour plus long waits here, it may save you 30 to 45 minutes depending on the time of day.  Getting a 4th or 5th FastPass is doable here.
Epcot FastPass Reservation is Optional
Beyond the attractions we listed above, we consider FastPass reservations as optional.  If you can't grab a 4th or 5th FastPass reservation on one of the above attractions, then we'd still take a FastPass for the rides below.  You may be able to be opportunistic and take advantage of a short standby line for these however.
Journey into Imagination with Figment
Living with the Land
Turtle Talk with Crush
Epcot FastPass Reservation is Not Needed
Lastly, we have the attractions where you generally don't need a FastPass reservation.  Can they spike a wait here and there?  Sure.  But by in large, they don't accumulate hour plus long waits.  IllumiNations is the Epcot Fireworks show and can be seen from most places around World Showcase.
IllumiNations: Reflections of Earth
Disney & Pixar Short Film Festival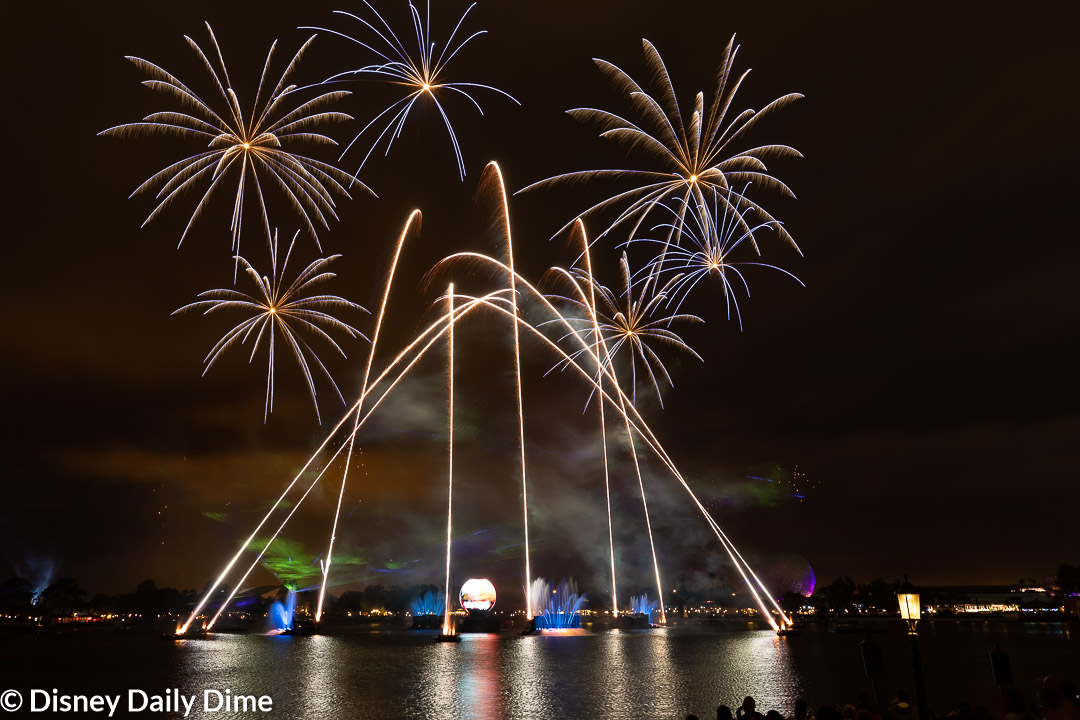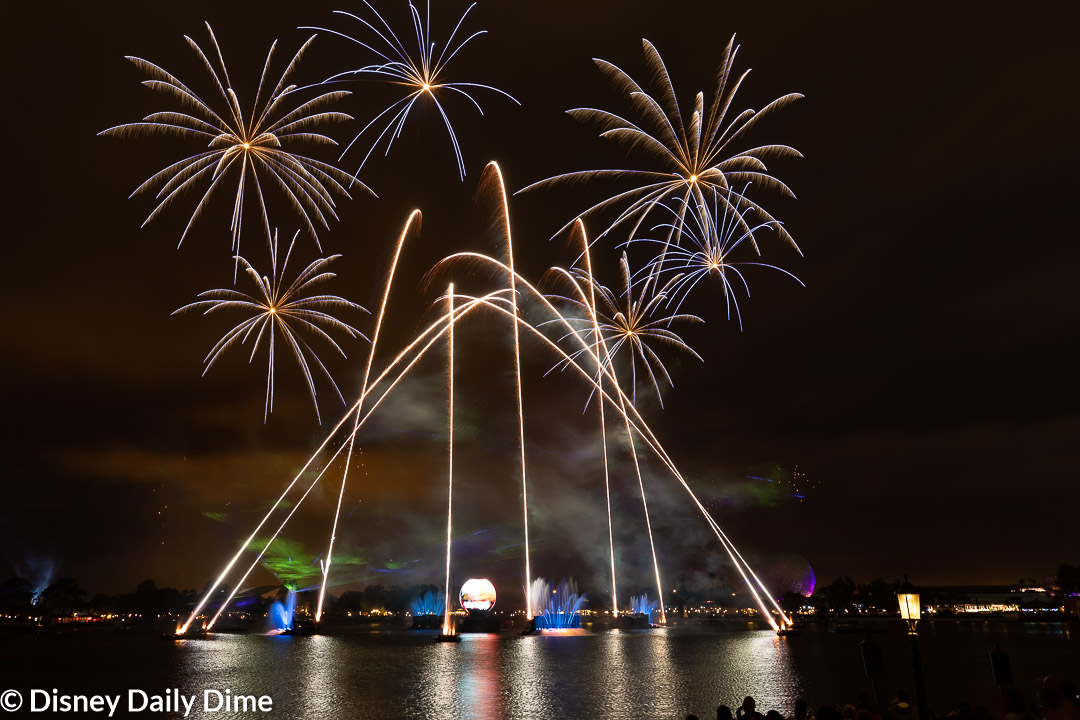 Picking the Epcot FastPass That's Right for You
Our Epcot FastPass guide provides our recommendations in a vacuum.  We don't know what your trip goals are and what you vacation travel party is like.  That's where you come in.  If you are planning on riding everything, this is certainly sound advice.  However, if thrill rides aren't your thing, you probably don't need to burn one of your Epcot FastPass reservations on the Test Track or MISSION: Space, since I assume you are going to skip them.  Have two little girls focused on seeing characters, you may be wise to get a FastPass reservation for the Character Spot.  Only you will know for sure.
General Tips for FastPass at Epcot
When planning your time at Epcot, figuring out how you hit the three FastPass essential rides is of great importance.  If you only have one day in the park, you need to pick your one tier 1 FastPass reservation for around 10:00 or so.  That reservation should be Soarin' or Test Track.  That will give you the first hour to hour and a half to try and knock out the other tier 1 rides by heading there directly at rope drop.  If you head there first, you can usually avoid the crazy wait times.
The only thing you need to figure out is how to deal with Frozen Ever After, due to the fact it is pretty far away from Test Track and Soarin'.  That's a lot of wasted time walking in those valuable early morning hours.  You can either skip Frozen or take your chances and FastPass the other attractions.  You can also try riding it at the end of the day.
Beyond that, when it comes to tier two attraction, there are only the three we referenced you have to really worry about.  Those were Spaceship Earth, Mission: SPACE and The Seas with Nemo and Friends.  If you head to Test Track at rope drop (without a FastPass), you can quickly hit Mission: SPACE right after since they are next to each other.  Then you just need to backtrack to Soarin', which hopefully you have a FastPass reservation for.
Lines for all of the high demand attractions will build to an hour wait in the first two hours of the park being open.  Some within 20 minutes of the park opening.
FastPass Guides for the Other Parks
If you found our Epcot FastPass guide helpful, you may be interested in our FastPass guides for the other Disney World parks.  You can find them in the links below:
Hollywood Studios FastPass Guide
Wrapping Up
Hopefully you found our Epcot FastPass guide helpful.  If you did, we'd greatly appreciate it if you'd share it on your social media accounts!  It helps us know we are doing things the right way and helping out our readers.  Just hit one of the buttons on the screen to share.  We greatly appreciate it!