This is the next installment reviewing my experiences eating gluten free around Disney World.  Here in our Mama Melrose's gluten free review, I'll cover the food but other topics related to the restaurant as well.  This will include my experience, service, options and anything else I think others trying to eat gluten free may care about.
While going gluten free was relatively easy for me (it is amazing the motivation you can find after realizing how much better you feel when not eating certain foods!), one of the foods I miss the most is "true" Italian food.  Pastas, breads, pizzas…without question, Italian food is my favorite type of cuisine to not only eat but also to cook.   The gluten free substitutes satisfy the cravings but it just isn't quite the same.
All that said, I was truly looking forward to trying out Mama Melrose's.  It would be a nice change of pace as we typically don't eat Italian while we are at Disney World and I always look forward to trying new places in the World.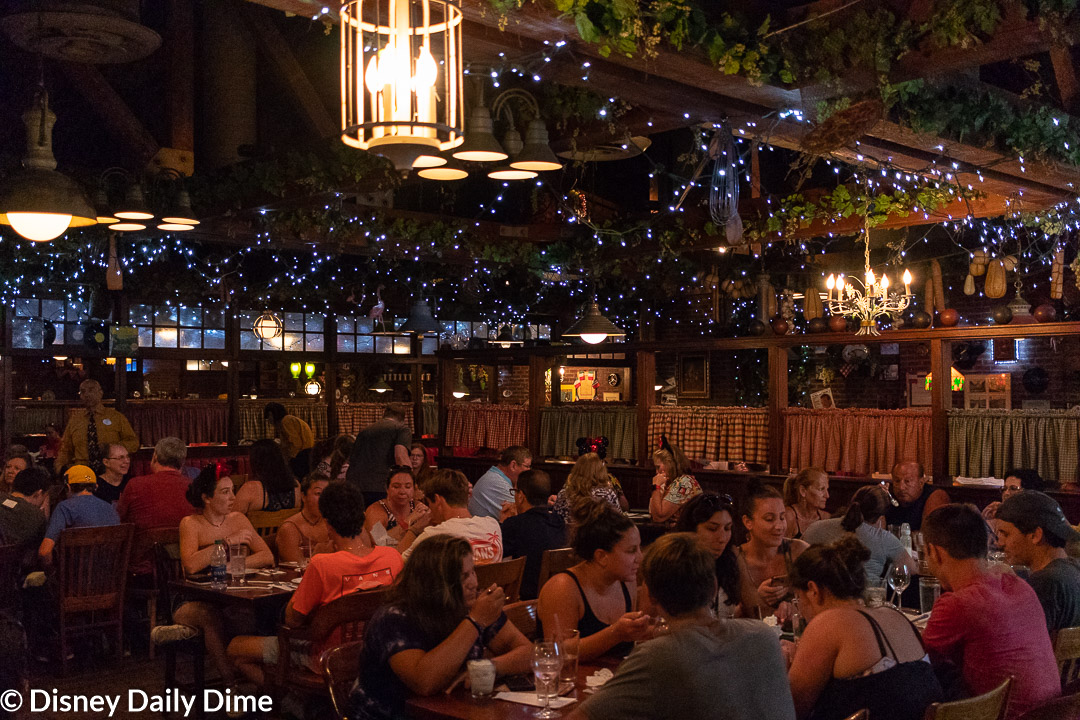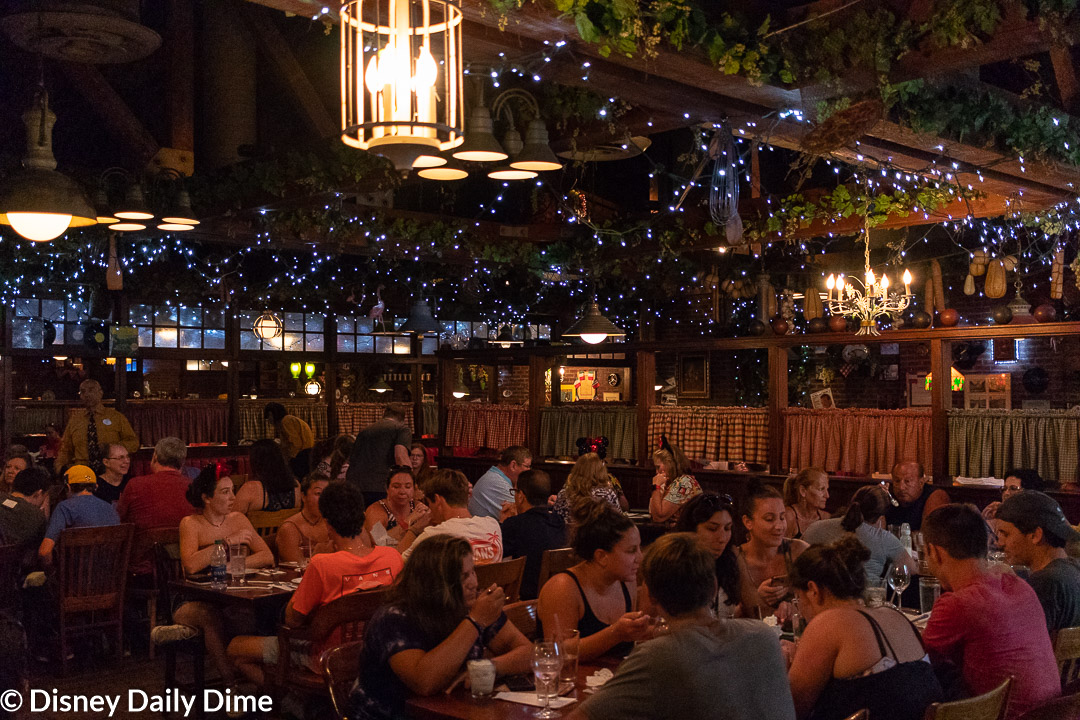 Mama Melrose's Gluten Free Overview
Mama Melrose's is tucked into a corner of Disney's Hollywood Studios near Muppet Vision 3D and PizzeRizzo.  (In fact, like many Hollywood Studios restaurants, there is a common bathroom between the two restaurants).  As we discussed in our main Mama Melrose's review the theming here is a bit of a stretch as it related to the backstory.  However, the décor and set up creates a surprisingly intimate and relaxing dining experience amidst all the hustle and bustle of the park.  Mama Melrose's serves both lunch and dinner.
Mama Melrose's Gluten Free Menu
The Mama Melrose's allergy menu offers many choices for appetizers and entrees.   Almost all the appetizers are safe for gluten allergies and there is a variety of entrees available that are safe for gluten allergies.   Our server was very busy but she still confirmed my need for gluten free food and ordered gluten free rolls to be sent to the table for me.
There is a dedicated allergy friendly menu that you will be given when you sit down to eat.  You can find a picture of the front and back of the menu below.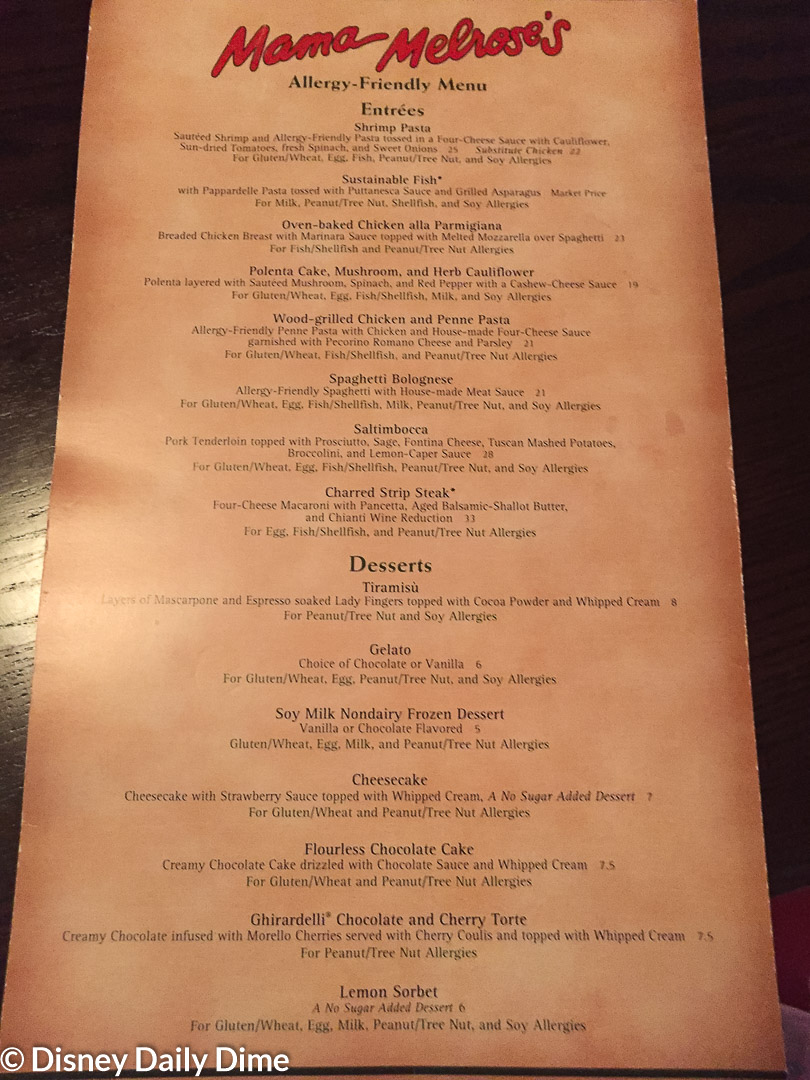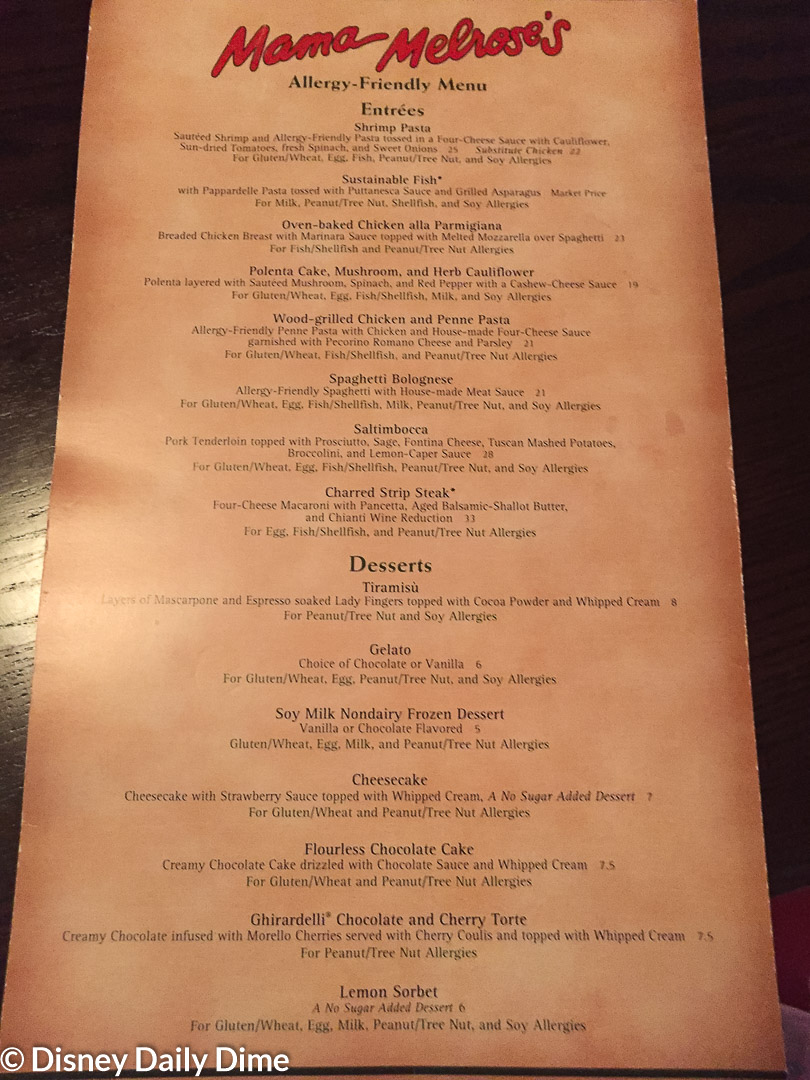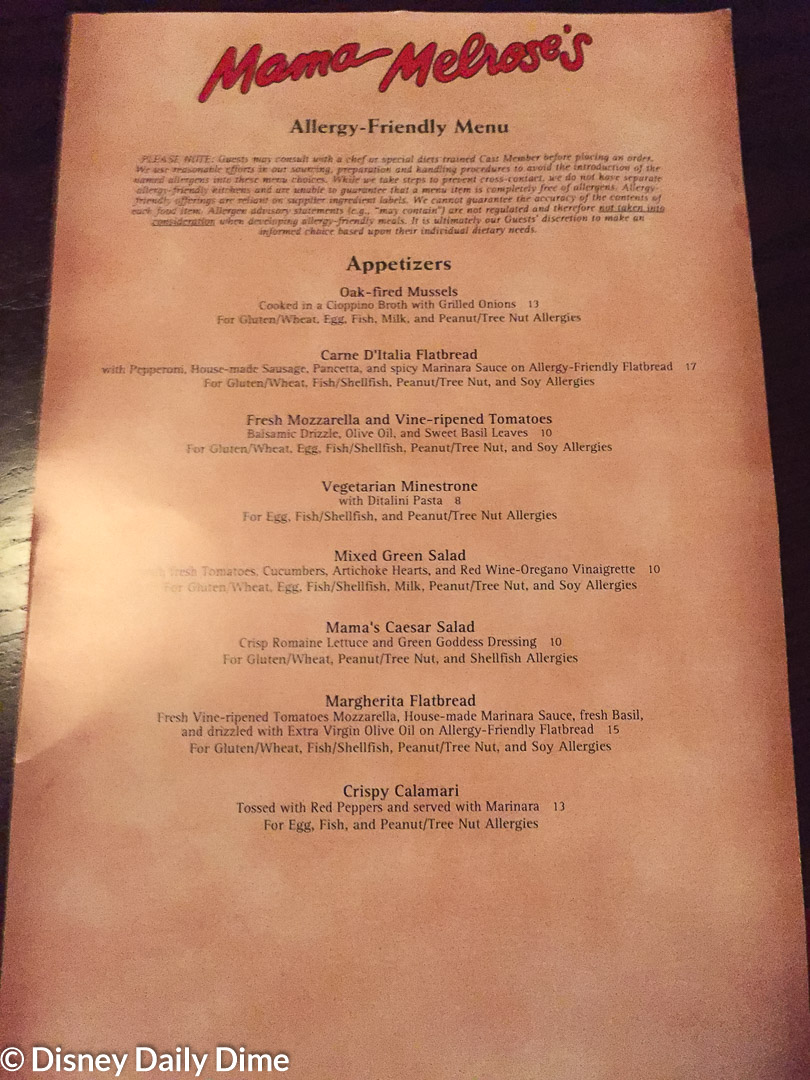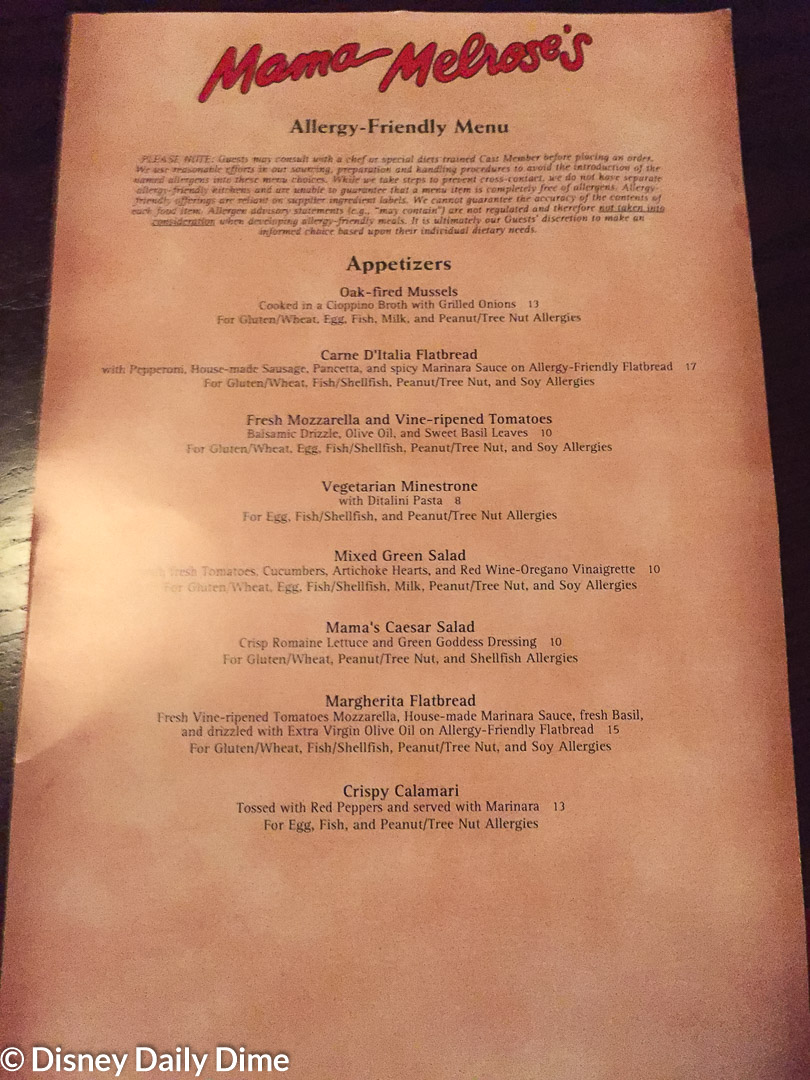 Mama Melrose's Gluten Free Food
Appetizers
The meal at Mama Melrose's began with a gluten free bread service.  You can see the bread I received below.  It's the same gluten free roll that is served throughout Disney World.  It was served warm with a side of butter.  This bread is fine for munching on while waiting for your meal.  Especially because they are warm, but this isn't a great bread by any means.  I never eat more than one roll because the calories aren't worth it.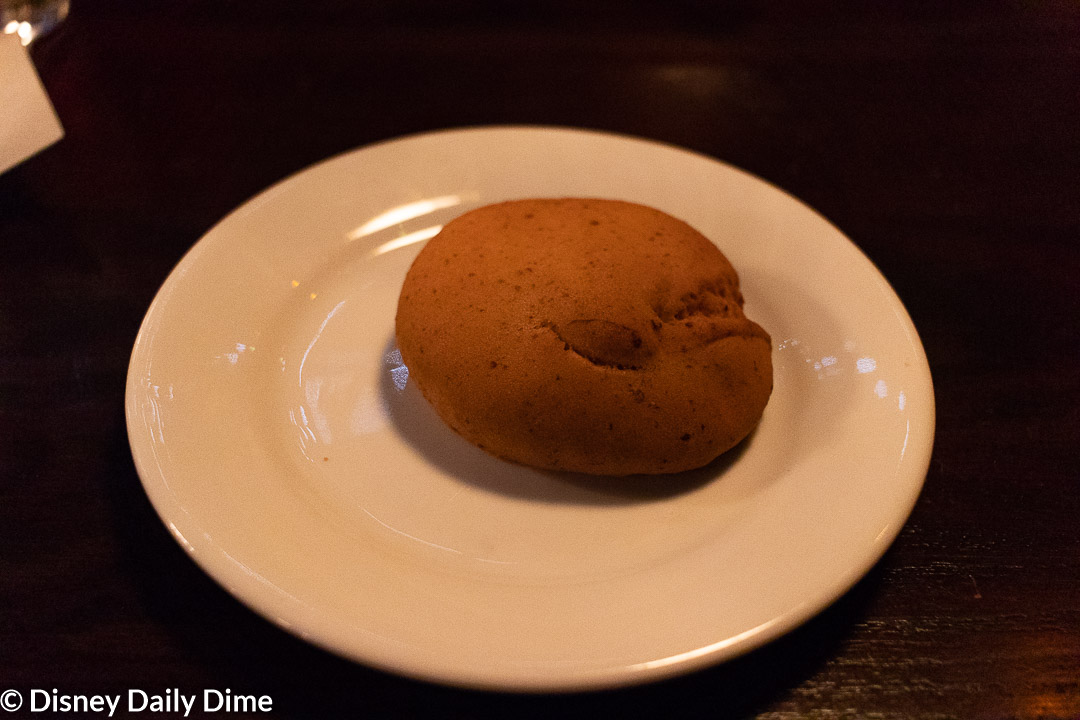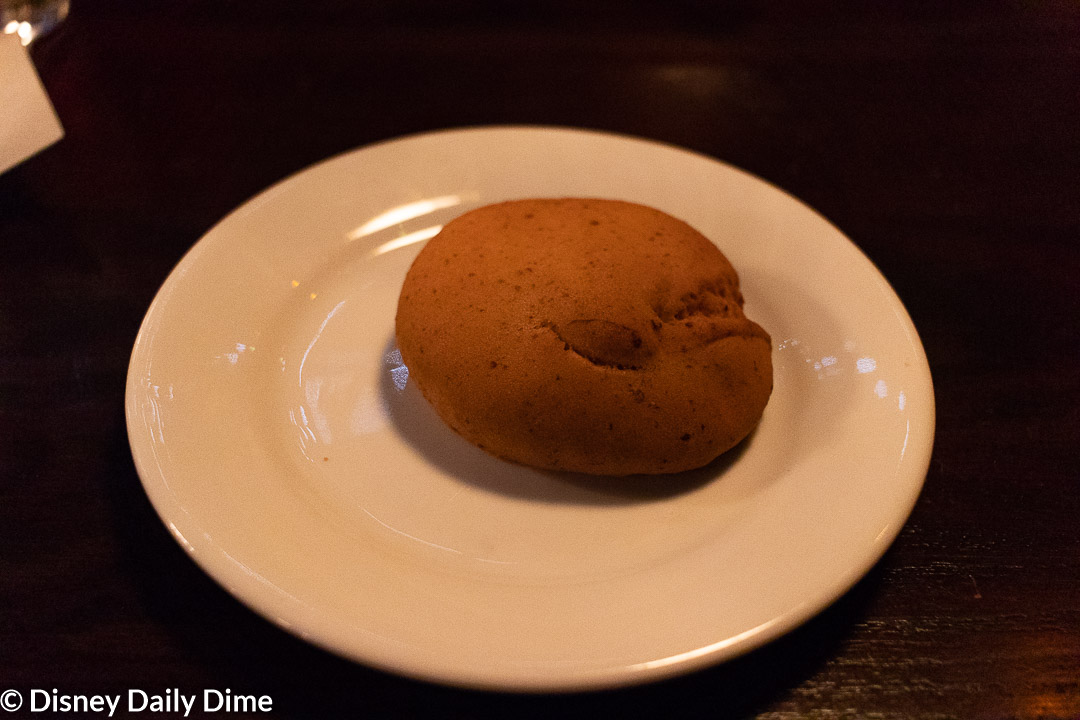 For my appetizer, I selected a Caprese salad to start.  Per the menu it is called "Fresh Mozzarella and Vine-Ripened Tomatoes."   The salad was true to its name as the mozzarella and tomatoes were very fresh and flavorful.  However, the balsamic and olive oil drizzle was put on the salad with a heavy hand and was a bit too much for my liking.  Next time I will request less.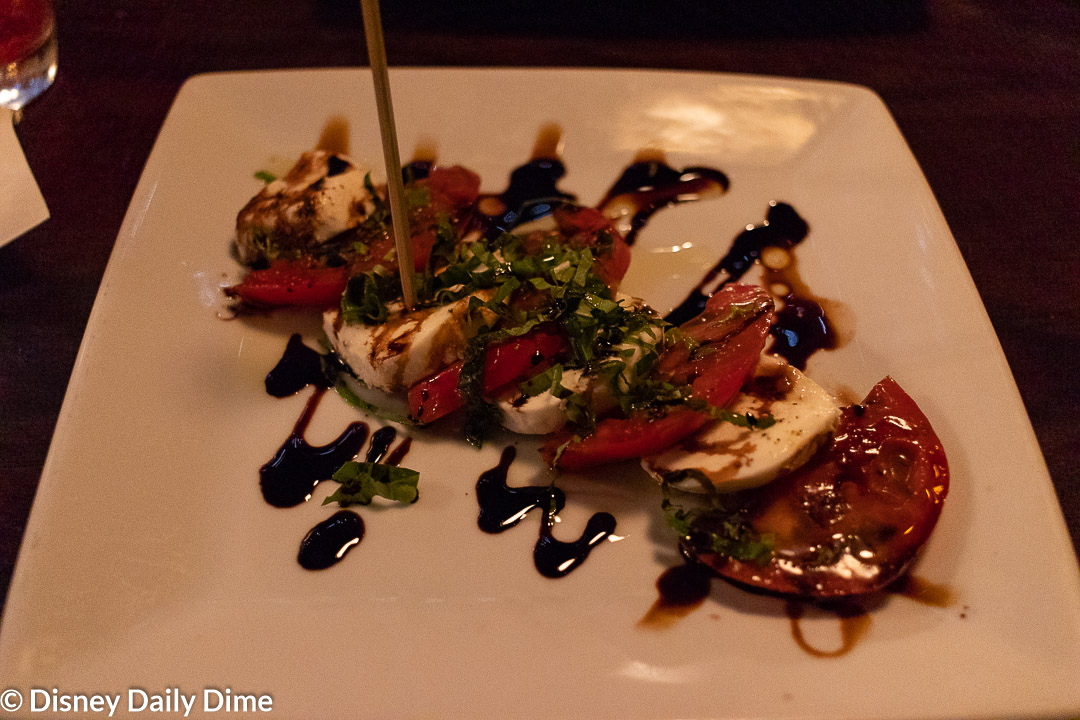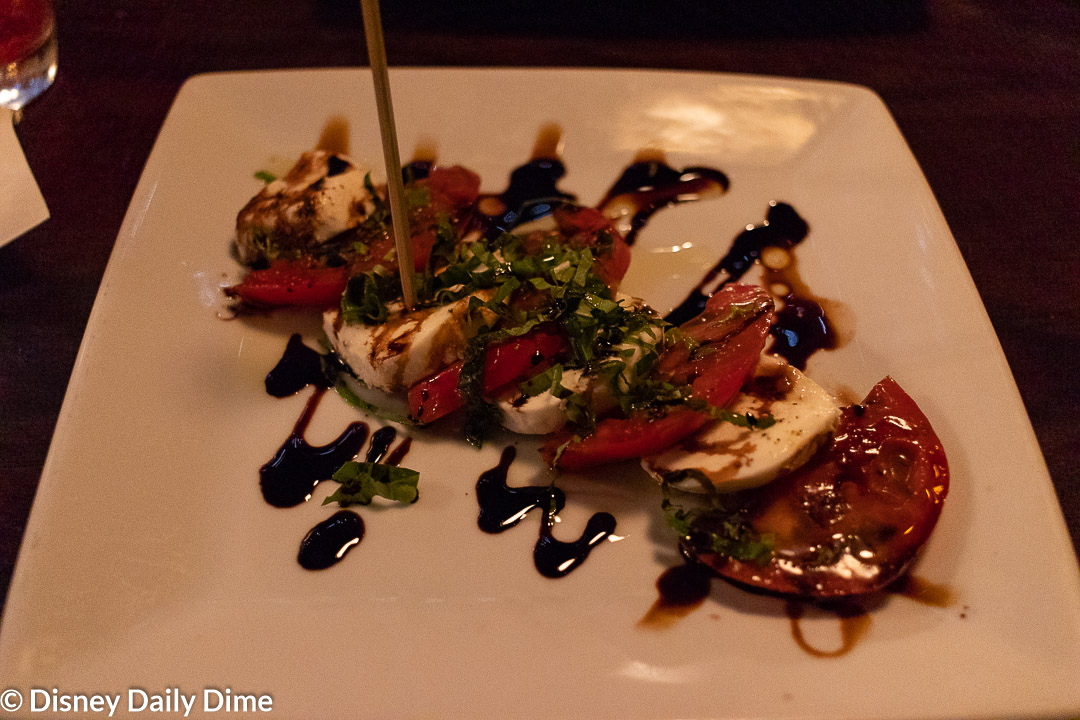 Entree
Mom-and-Pop family-style Italian restaurants have always been my preference when dining on Italian out of the house.  As Mama Melrose's invokes that style of restaurant, I found myself craving my old comfort food of a simple bowl of pasta.    Therefore, I chose the Spaghetti Bolognese as my entrée.  The portion was generous to say the least.  The Bolognese sauce was tasty but a little bland.  It lacked a homecooked, simmered-for-hours quality that I like my sauce to have.  The gluten free spaghetti was excellent.   Its texture was similar to "regular" pasta and it was prepared al dente.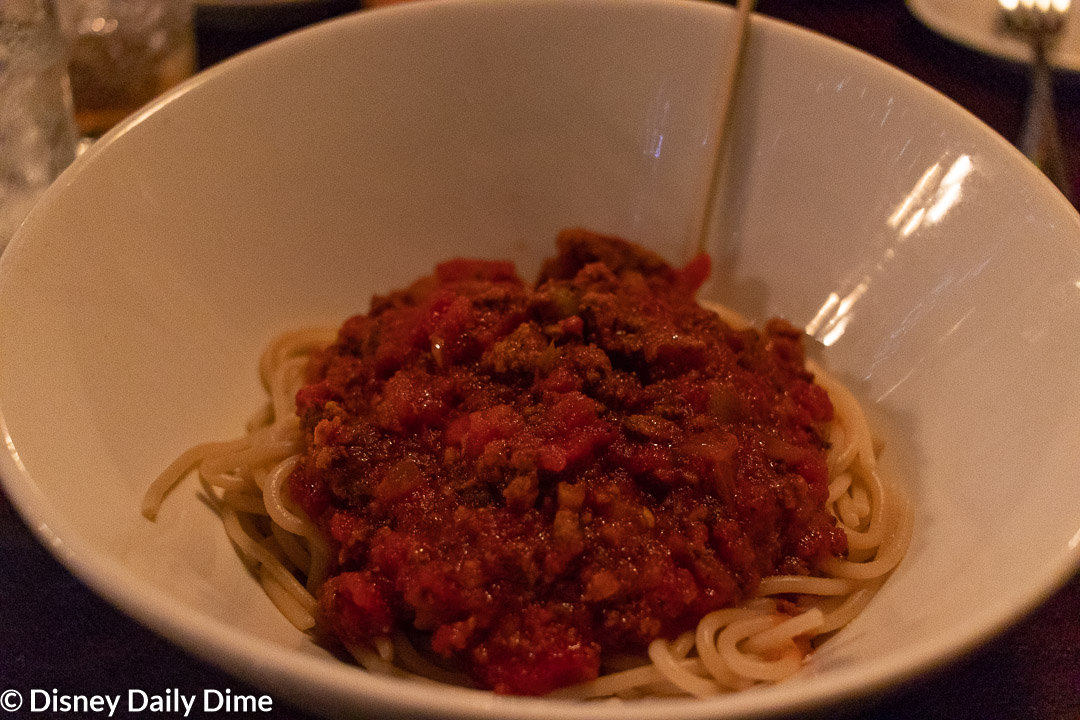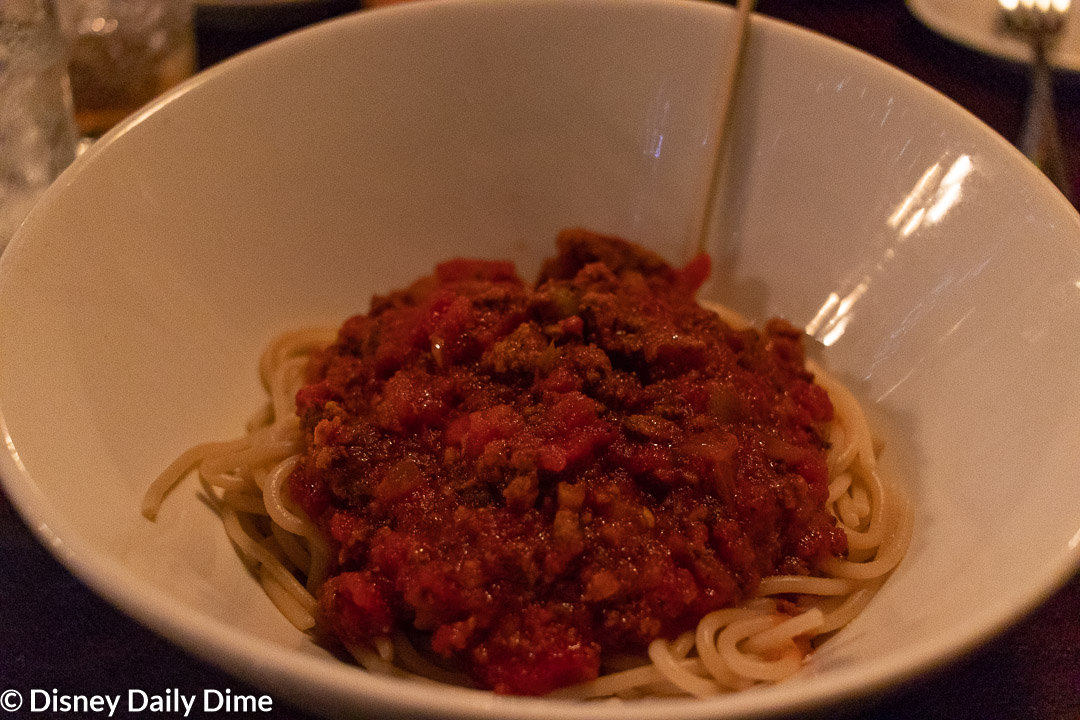 Dessert
I was thrilled that there were multiple choices for dessert that I could pick from.  After the rich flavors of the caprese salad and the spaghetti, I was craving something sweet to balance out those flavors.  I seem to always crave a chocolate-based dessert after such a meal, so I excitedly chose the Flourless Chocolate Cake for my dessert.  Rich, dense and smooth, the cake fit the bill.   As is often the case with flourless chocolate cakes, the richness can be powerful and I sadly couldn't finish it.  I thoroughly enjoyed it and noted that it was one of my favorite gluten free desserts of the entire trip.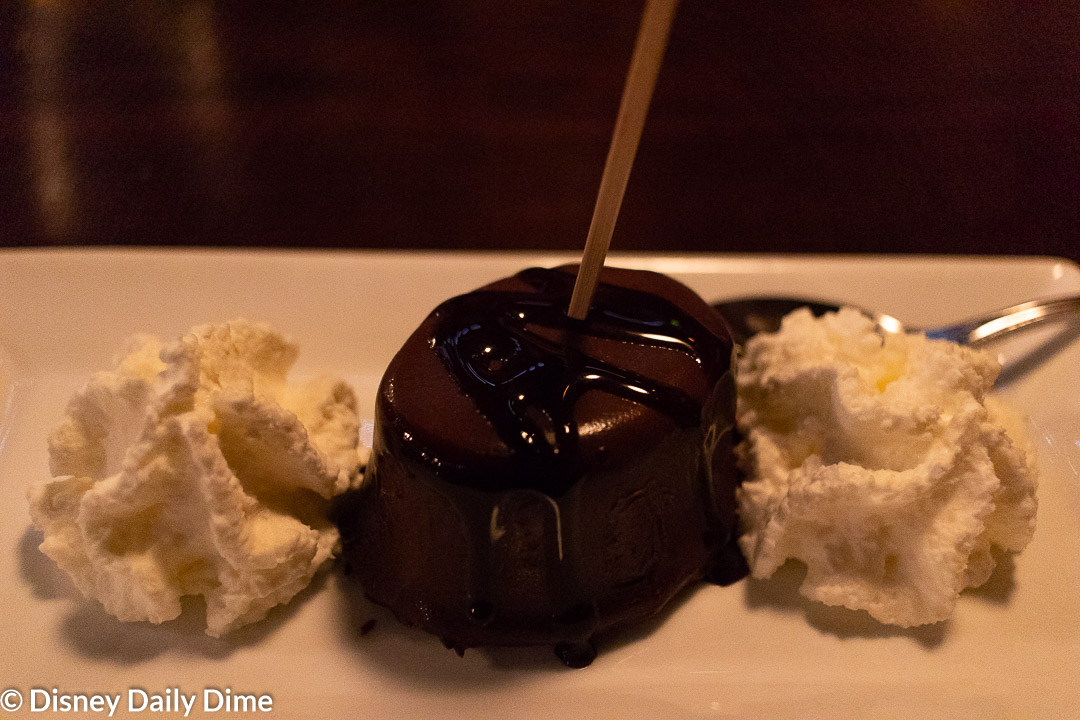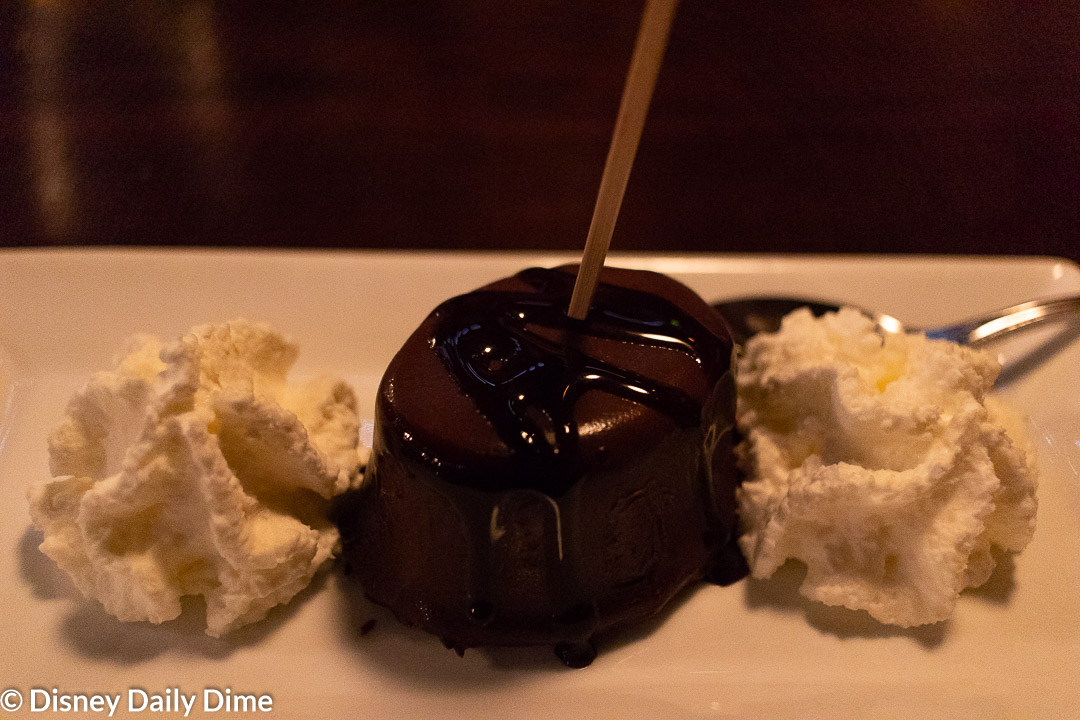 Overall Impression of Eating Gluten Free at Mama Melrose's Ristorante Italiano
I am sure that most of us that had have had to change our diets due to sensitivities or allergies later in life lament the loss of old favorite foods.   Mama Melrose's gave me the chance to enjoy one of my favorite dining experiences – a homey, family-style little Italian restaurant in midst of a day of adventure at Hollywood Studios.
I definitely wouldn't call Hollywood Studios a foodie-destination (far from it actually…) but Mama Melrose's provided, at least for me, a surprisingly relaxing environment in which to enjoy some Italian comfort food.   The food was by no means off-the-chart spectacular, but within the confines of Hollywood Studios, it was definitely a meal that I would recommend and will enjoy again down the road.
Wrapping Up
If there's more information on gluten free dining you would find helpful in these reviews, feel free to drop down in the comments and tell us.  Alternatively, you can email us from the contact us page.
We hope you found our Mama Melrose's gluten free review helpful.  If you did, please share it with others you think may find it useful.  Just hit the social media sharing buttons on the page!  We always appreciate it when our readers share our content with others.  It allows us to help more people and spreads the word about our blog.