You're about to lay out some serious cash for a trip to Disney World.  Making the most of your time at Disney World is a real concern.  While some people can roll out of bed each morning with no real plan or thought process for Disney and still do fine, we believe there are some tried and true ways to make sure you maximize your time.  For us "how to make the most my time at Disney World", it isn't just about riding the most rides.  It's about taking in the whole experience, so keep that in mind as you read on.
Remember when we talked about making sure you were clear about what your trip goals were.  Keep that in mind as you read below.  Everything in here should be read in the context of those goals.
Set the Date for Your Disney World Trip as Early as Possible
Above all the other things we write about in all of this guide, this is a keystone of making the most of your time at Disney World.  Why the keystone?  Because setting a firm date for when you are going sets all the other balls in motion.  It starts to set the parameters you have to work within, in terms of potential days in the parks.  Without this, the only true thing you can do is research.  And while researching Disney World is fun, you've got to move to the planning phase at some point.
Plan Out Your Park Days
As we have said in other parts of this guide, there are people that advocate for Seal Team 6 like preparedness and others that are more "just be spontaneous".  While the former is overkill in our mind and takes a lot of the fun out of experiencing Disney World, the latter is a recipe for long wait times and not being able to take in all that Disney World has to offer.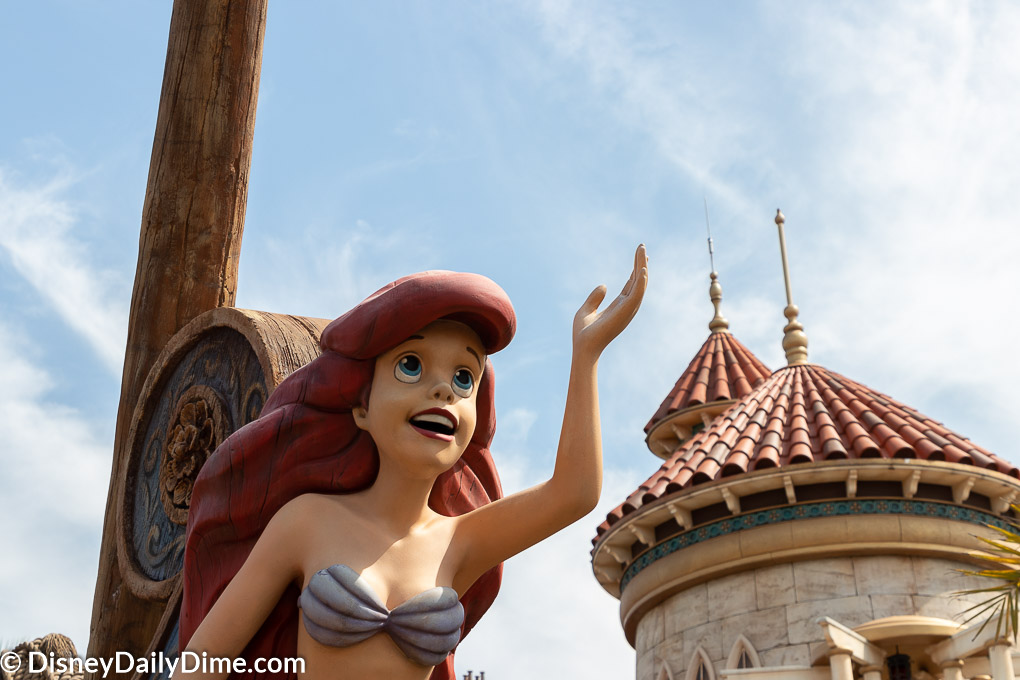 That being said, you need to find a balance between these two philosophies in your Disney World plan.  That starts with planning your park days.  The most fundamental part of that is what parks you are going to on which days.  How do you determine this?  We'll it's partly personal preference and will also depend on what days you are at Disney World.  How many days you have in the parks will matter too.  In general, we recommend that you allocate one day per park (assuming you have enough days to do this).  If you have more than four days available, those incremental days should be allocated to a return trip to the parks that are most interesting to you and your group or a trip to a water park.
For us, this usually looks like a six or seven-day trip, with our days allocated as follows:
Magic Kingdom – 2 days
Epcot – 1 ½ – 2 days
Animal Kingdom – 1 day
Hollywood Studios – 1 day
Water Park – 1 day (assuming we are there for seven days and it is the right time of year)
This is our personal preference and works for us as the parents of two little girls.  I could see this changing over the years and you should adjust accordingly based upon your group's needs and trip goals.  This type of schedule also doesn't factor in any special events.  If you are visiting Disney World with the intent to experience the Food and Wine Festival, you may spend more days at Epcot taking in all the food they have to eat.  Adjust your schedule accordingly to ensure you are making the most of your time at Disney World.
The other important part of selecting the days you will be at each park is that it lets you begin to formulate your FastPass+ plan.  Remember, you can make FastPass+ reservations 30 – 60 days in advance of your trip, depending on if you are staying at a Disney World resort.  Take advantage of this time to get the FastPass+ reservations that line up with your trip goals.
Making the decision of what parks you are going to will allow you to book right at those crucial 30 – 60-days window.  If you wait too long to pick your park days, then others will have already booked their FastPass reservations.  The longer you wait, the more limited your FastPass choices will be.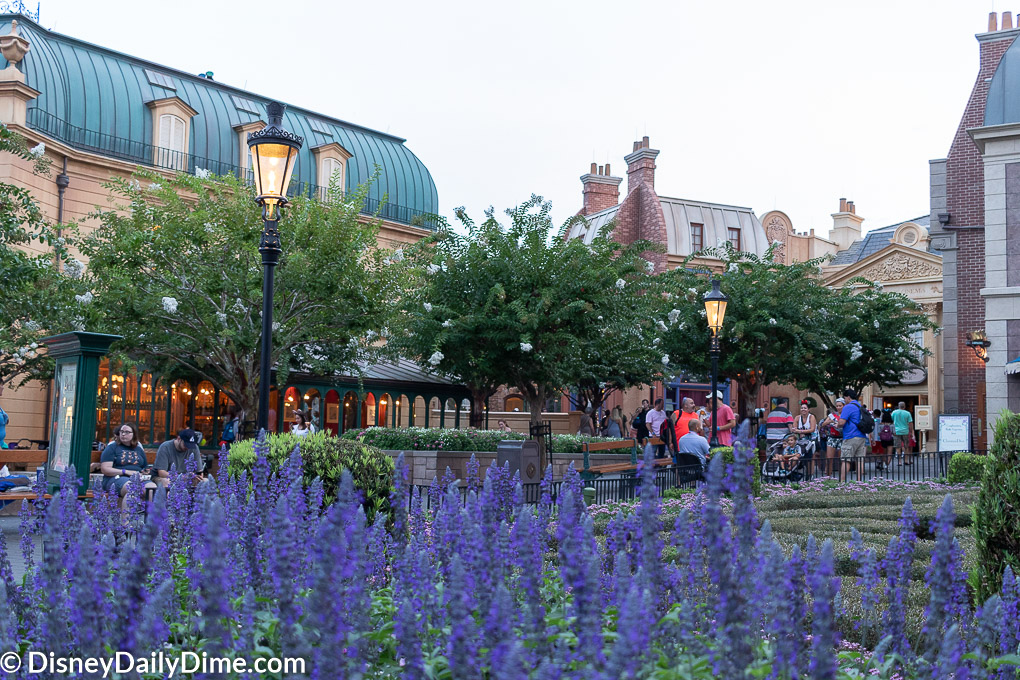 Once you decide on your targeted FastPass+ reservations, start formulating a general touring plan.  This general plan will be fluid, until you actually book your FastPass+ reservations.  Like we've said, we aren't big on planning the trip down to the minute, but you should have a good idea of what attractions you want to see in what part of the parks.  Try to take in attractions near your FastPass+ reservations or any dining reservations you may have.  This will help limit backtracking in the parks.  There's no need to do that when you can be taking in more attractions.
Work the Parks Back to Front
As you set up you park touring plans, try to work the parks from back to front during the day.  If you get there right at rope drop, high tail it for the attractions in the back of the parks.  The reason for this is that for the majority of tourists, they will enter the park without a plan and they will start taking in attractions as they see them.  They end up working from the front of the park towards the back.  By going to the back of the park first, you will be going against the flow of traffic so to speak.
Now, this tactic truly only benefits you for the first 2-3 hours that a park is open.  After that, the parks will generally be so crowded that it won't matter.  However, those 2-3 hours can be highly productive times for taking in multiple attractions.  This is why we are such big advocates of being there early.  We're aren't trying to torture you and your group!
This tactic is a bit odd for Epcot, due to World Showcase being in the very back of the park.  It also doesn't open until 11:00 AM.  While they do have some attractions within the Showcase, it is probably best to only high tail it to the back of Future World.  Getting to Test Track or Sorin' is the better idea here.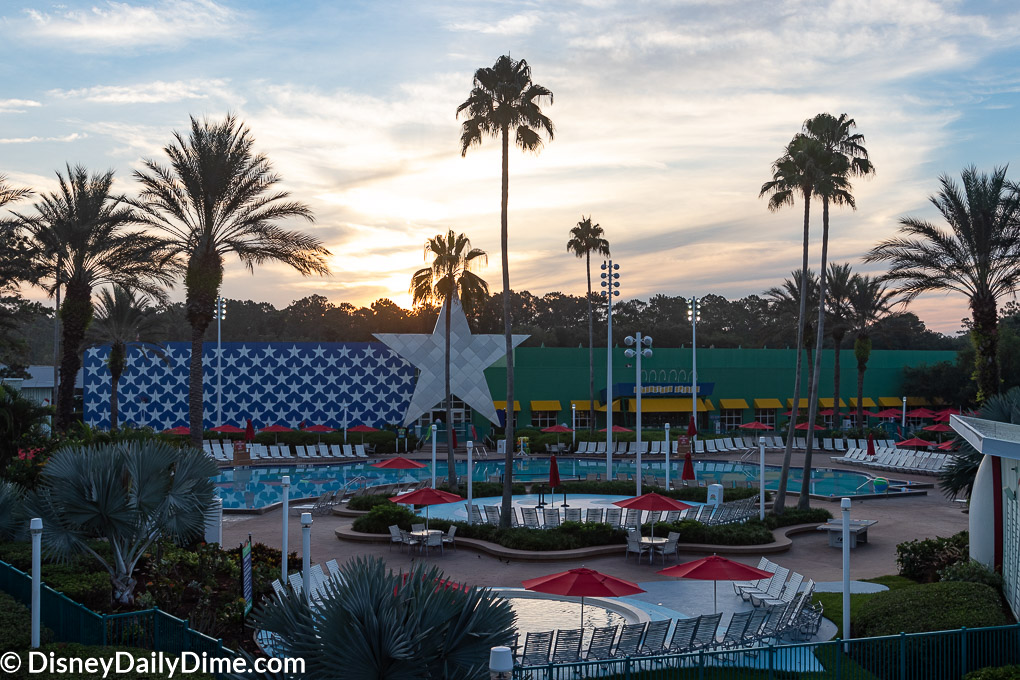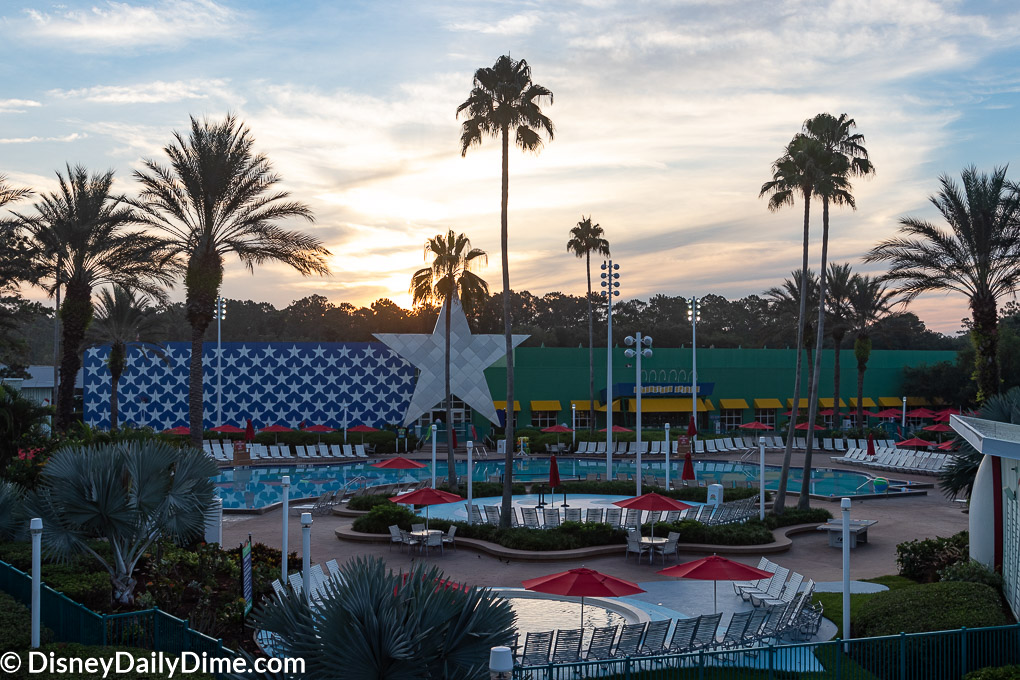 Now, this tactic truly only benefits you for the first 2-3 hours that a park is open.  After that, the parks will generally be so crowded that it won't matter.  However, those 2-3 hours can be highly productive times for taking in multiple attractions.  This is why we are such big advocates of being there early.  We're aren't trying to torture you and your group!
Find the Disney World Resort that Best Suits Your Trip Goals
If you thought deciding what days you were going to what parks was hard, you haven't seen anything yet!  Try deciding what Disney World resort you are going to stay at.  With over 30 resorts (depending on how you count them), there are no lack of options.  Different themes, price points, amenities, transportation options, and dining options.  It might be enough to make your head spin.  Fear not, look through our resort information for our thorough reviews, pictures and information on the resorts.  While we haven't stayed at all of them (yet), we hope we give you enough information to make an informed choice.  Pick a resort that balances your groups goals for your trip.
The resort may be very important to you trip plan.  Maybe you have a 5-year old girl in love with Ariel and staying in the Little Mermaid suite at the Art of Animation Resort will just blow her mind!  Not that we have any experience with that.  Or maybe you are on a couples only long weekend away and the luxury of the Grand Floridian is just what the doctor ordered.  Whatever the case may be, find that right resort for you.
Experience the Food and Book Your Dining Reservations
Part of what makes Disney World so great, in our opinion, has nothing to do with the litany of attractions that the parks have.  It is all about the food experience!  And we're not even talking about the special culinary events like the Food and Wine Festival.  On any given day, there are some truly great food indulgences to be had in the parks and the resorts.  Stop and enjoy some of it.  Now don't misunderstand us, there is plenty of average state fair or theme park type food.  However, if you read through our dining information, we believe there are some great things to be had in every park.
Taking time to enjoy these culinary gems will also give you some downtime during your day.  If its counter service, that may be only 20 or 30 minutes of downtime.  For table service, it could be an hour.  In either case, it's a great way to get a much-needed break and let your taste buds have their own little moment of excitement.
Remember, advanced dining reservations can be made 180 days in advance.  You read that right, six whole months!  So, if you lock down your trip dates, you can then lock down some (or all) of your meal reservations.  However, unlike FastPass+ reservations where you need to be booking right away, you don't have to make dining reservations at the 180-day mark.  There aren't many reservations that book up immediately like that, but there are some that are harder to get than others.  If you have a very specific time you need, the earlier you book, the better.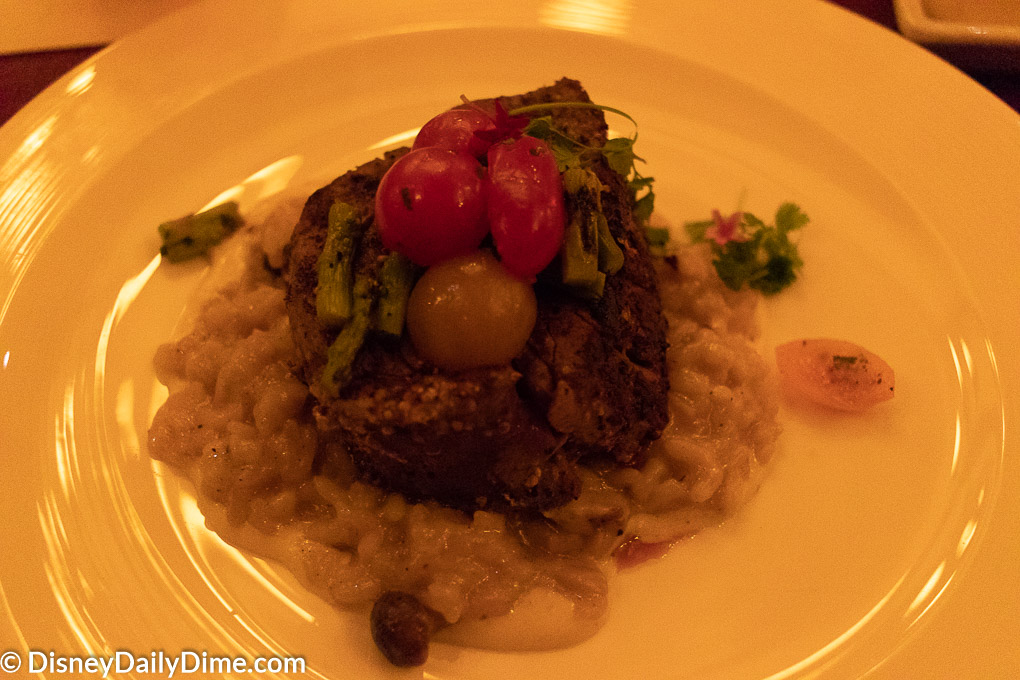 Make Your Reservations Work Together
As you start to make all your reservations, make sure they work well with each other.  Specifically, make sure you are coordinating locations and times well.  You don't want to book a table service meal at Be Our Guest for 12:00, only to have a FastPass+ reservation for Space Mountain at 12:30.  You probably won't have time to eat and walk half way across the park and make your FastPass+ reservation window.
Now this is a little tricky since you can book dining reservations well before you can book FastPass+ reservations.  This is why having your general touring plan laid out can help.  If you know what parks you will be in on what days and what times you want to hit certain rides, it will allow you to triangulate in on those potential conflicts.
The better you make all these reservations work, the easier it will be to take in more attractions and minimize wasted time or worse, a wasted FastPass+.
Use our Recommended Apps on Your Mobile Device to Save Time
Make sure you look at our must have list of apps for your mobile device and use them to your advantage.  We cover them in great detail on that page, so we won't rehash it here.  Get them, use them, and leverage the power of what they can tell you or help you do.  All from the palm of your hand.
Use the Memory Maker Service
One of the things that people often do, especially when traveling with family, is get to the parks and take turns taking photos with their phones or DSLRs.  What this invariably leads to is lots of pictures with one member of your group missing.
Disney has strategically placed photographers all over the parks to all you and your group to get great pictures, featuring some of the most recognizable Disney World backdrops.  By having Disney take the pictures you can get everyone into the shot.  Link it to your MagicBand, you'll have some great still shots of the time you had in the parks.  And you don't have to worry about being a great photographer in the process.  Disney's photographers know the drill and make sure you and your family look great for all the rest of time.
Allow Yourself Some Downtime
If you go to Disney World for a more protracted period of time, say 4 days or more, you may feel like you need a vacation from your vacation, before you return to your normal life.  Taking in all Disney World has to offer can be hard on a body.  Veteran park goers know how easy it is to spend a day at the parks and walk 10+ miles, easily.  Doing that on a 95-degree day in the middle of July will take it out of you.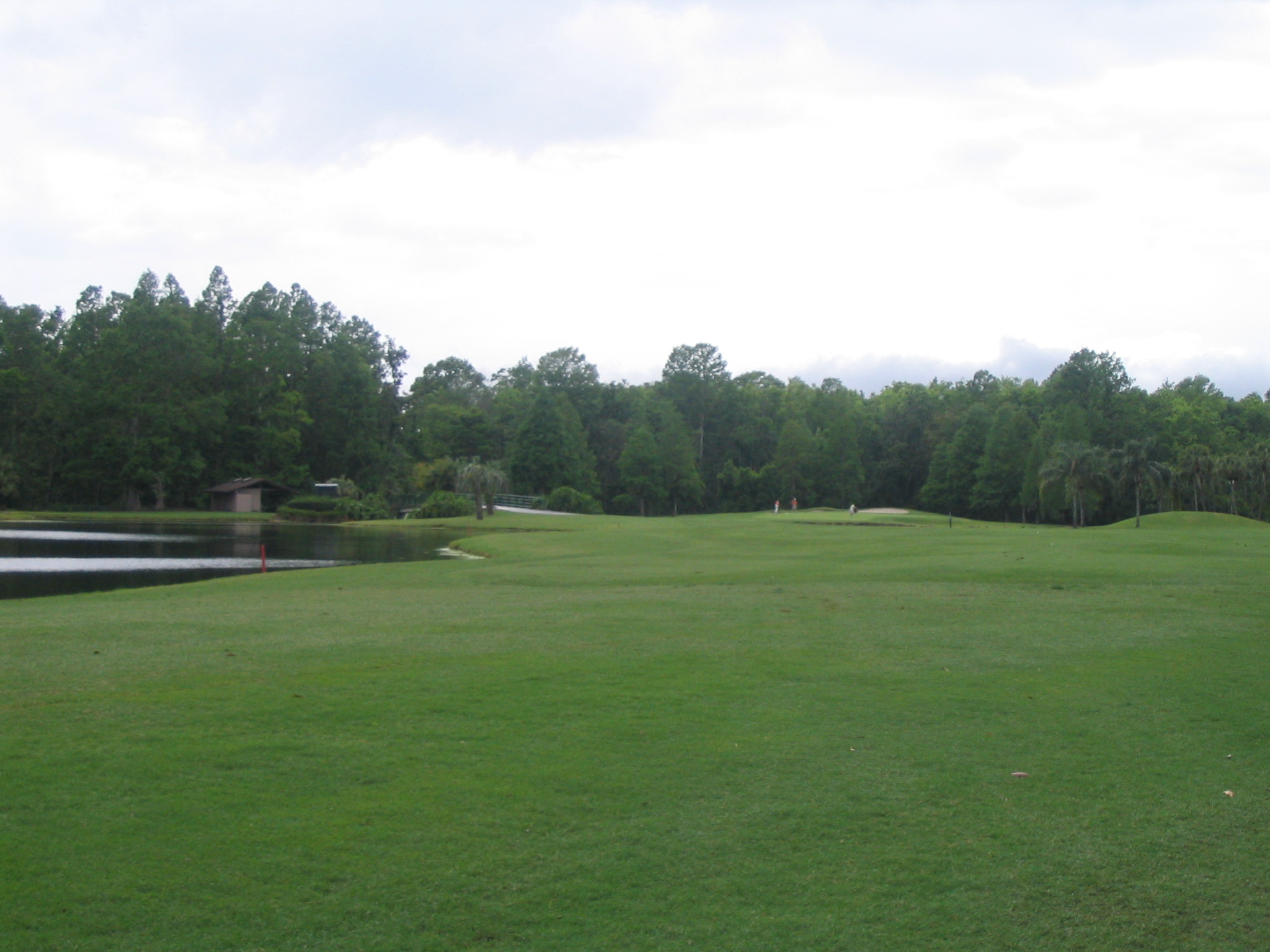 It's very easy to get caught up in the "go, go, go" type mentality.  After all, you just dropped a good amount of money on tickets to these parks, plus lodging, food, airfare.  You are dang sure going to get every last minute of fun out of this trip.  You'll be there when the parks open and leave when they have to forcibly remove you, or maybe just when the park closes.  And by the end of day three, you will be toast.  Being rested is important to making the most of your time at Disney World.
We absolutely get the need to maximize your time at the park, but you need to allow yourself some downtime.  This can be downtime in the parks by stopping to have a snack or a meal.  Or this could be downtime during the middle of a park day, by going back to your resort and spending some time taking a nap or out in the pool.  Another way to work in some downtime is by going to one of the water parks for a day or half day.  While technically a park, the water parks don't have the hustle and bustle that come with going to the theme parks.
We are also big fans of giving parents some downtime during trips also.  We usually accomplish this by sending our kids to the Kids Club for one evening of fun and then we go out for a more grown up meal.  Usually that means going to California Grill.  Remember this is your vacation too.  Getting to reconnect one on one with your significant other, even if it is only for a few hours, can be a great way to recharge your batteries.
In our younger days, we would split up for parts of a day, allowing one of us to go to the spa for a massage and the other hitting the golf course for a round.
As you are thinking about some recovery time, think about your individual or group's limitations.  As someone who has traveled to Disney World with very young kids, the toll a full day at the park can have on them can make or break a day.  How you choose to mitigate that toll will go a long way towards preventing that 3pm meltdown in the park.  We've also seen it the other way traveling with older parents.  Allowing them their time to recover and participate is important.  Even if that means leaving them in the room and having them meet you at the park later, let people have their time.
However, you choose to do it, allow yourself some downtime at Disney World.  It can be brutal on your body, and nobody wants to come back from vacation feeling as wore out as when they left.
Wrapping It Up
If you are truly interested in making the most of your time at Disney World, remember these simple guides.  Make sure you take everything the different things that Disney World has to offer.  To do this you have to invest little time in planning.  Couple that with some down time while there and you'll be just fine.  And at the end of the day, it will be worth it.