How much should I budget to spend at Disney World is a very common question.  Unfortunately, the answer is "it depends".  People have different goals for their trips, different expectations for accommodations and the overall experience level of the trip.  So, we can't provide an exact number of what your Disney World budget should be.  However, we can provide our thoughts on how you set a Disney World budget and how you might go about allocating that budget to different components of your trip.
Setting Your Disney World Budget
We may be in the minority here when it comes to setting your Disney World budget, but we believe that setting a budget for you trip should have almost nothing to do with what it costs to go to Disney World.  Instead it should be based upon what you can afford.  If you start planning a trip and realize that you are going to have to put it all on a credit card and pay it off over the next three years, you're trying to plan something that is outside of your means.  We can't ever in good conscience advocate that someone go into meaningful debt for a vacation.
Figure Out What You Can Save
Start by looking at what you spend compared to what income you bring in.  Hopefully there is a positive difference here.  Sounds basic enough, but you would be amazed at the number of people who don't look at their spending vs income in any given year.  Now, assuming that you have some money left over to save towards a vacation, figure out how many months' worth of saving you want to allocate.  Say you can save $300 per month that could be allocated to your vacation.  And maybe you can afford to do this for seven months.  That means your Disney World budget could be $2,100 ($300 x 7).
Find Ways to Increase Your Savings
Now what if you want to be able to increase your Disney World budget?  There are tons of way people do this.  There are simple things like cutting out one meal dining out per month.  Depending on where you eat this could be another $30 per month or more towards your vacation fund.  That's worth another $210 for your trip.  Or how about bringing your lunch to work more often.  For most people, eating out at lunch could cost between $5 and $15.  Let's say it is $10.  If you cut out one meal out per week, that's another $40 per month or $280 in total to your vacation fund.  Or everyone's favorite, Starbucks!  How much is that costing you?
Make these spending changes multiple times and you could add hundreds of dollars to your Disney World budget.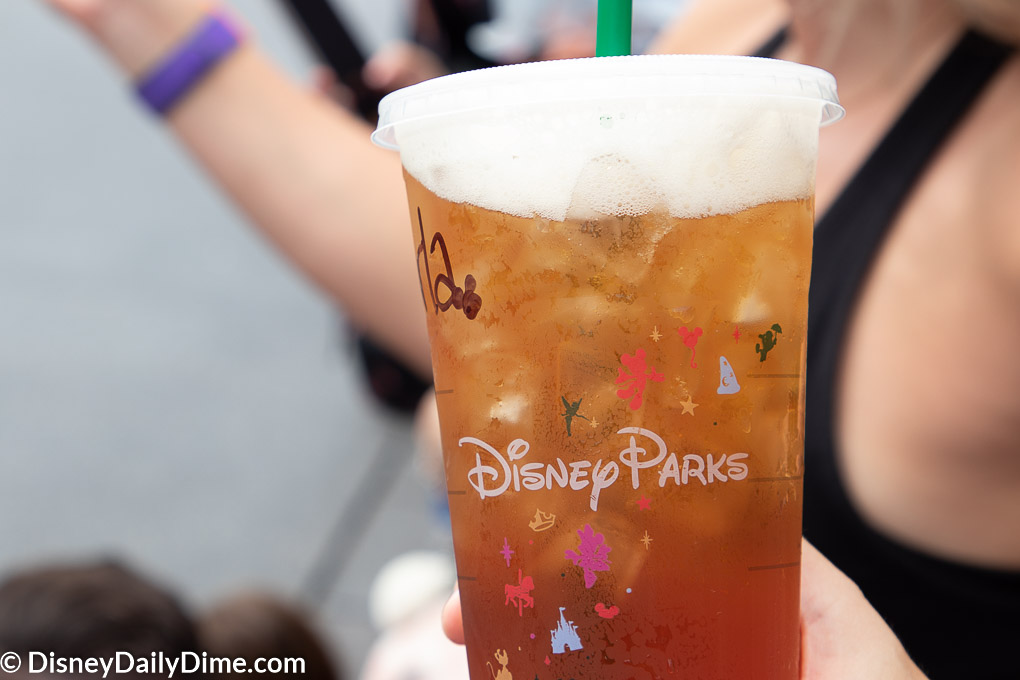 While these are some more rudimentary ideas for saving money for your vacation, you get the idea.  We're not exactly breaking new ground here with these thoughts.
The point is, save more for your trip by living below your means.  Never go into debt for a vacation.
Allocating Your Disney World Budget
Once you know your budget's size, then you need to allocate your money.  This process of allocating should follow some of our prior sections on setting goals for your trip.  Knowing why you are going and what you want experience will allow you to prioritize where you spend your money.  No one can answer this question for you, but we'll use some examples to illustrate what we mean.
For you, maybe this is all about the dining experience of Disney.  And because of that you want to go while the Food and Wine Festival is happening.  If this is the case, you may be willing to make tradeoffs that prioritize food.  What tradeoffs you ask?  Well maybe you are willing to have fewer days in the parks or maybe stay at a resort that is a little less costly.
Or maybe this trip is all about the vacation of a lifetime for you and your kids.  You've saved and saved to be able to splurge on some really unique experiences like Mikey's Not So Scary Halloween Party and you want to spend a full 10 days at the parks.  If you're going to do this and not have it blow your Disney World budget apart, you may want to stay off property at a more budget friendly hotel.
Like we said, know why you are going and try as best you can to spend your money on things that line up with that goal.  In the next few sections we will cover the big areas that are fighting for a piece of your all mighty Disney World budget dollar.
Park Tickets
We devote a whole page to what a theme park ticket can cost (link here), so we won't hash that out here.  But be mindful of how this can drive costs and how the average cost per day of a ticket declines the longer you stay.  Also, make sure you really need some of those add-ons like the Park Hopper or water park options.  If they don't align with your goal, don't buy them.
Also, remember the cost of the popular fall and winter events that Disney World has to offer.  If you are heading there for one of these events, they are not included in your basic park ticket option.  You have to buy them at an additional cost.
Lodging
Unless you are an Orlando area local, figuring out where you are going to stay is an important part of your Disney World budget.  There are lots of Disney Resort options, some of which cost less than $100 per night, all the way up to $4,000 a night.  Hello Polynesian Villa Bungalow rooms for the week between Christmas and New Year's.  We're looking at you!  Beyond that, you can find rooms at non-Disney World related hotels for even less than $100 per night if you book early and look around.
There are tradeoffs to staying off property, so make sure that you keep them in mind as you decide where to stay.  The biggest one is that you will likely need a car, which is no big deal if you are driving in anyway.  We wouldn't say having a car is essential if you stay at a non-Disney resort, but it can help.  If you are flying to Orlando, this means getting a rental car, in our opinion.  Staying off property also means you lose access to the Extra Magic Hours, if that is something you want to take advantage of.  Check our resorts section for more on the benefits of staying at a Disney World resort.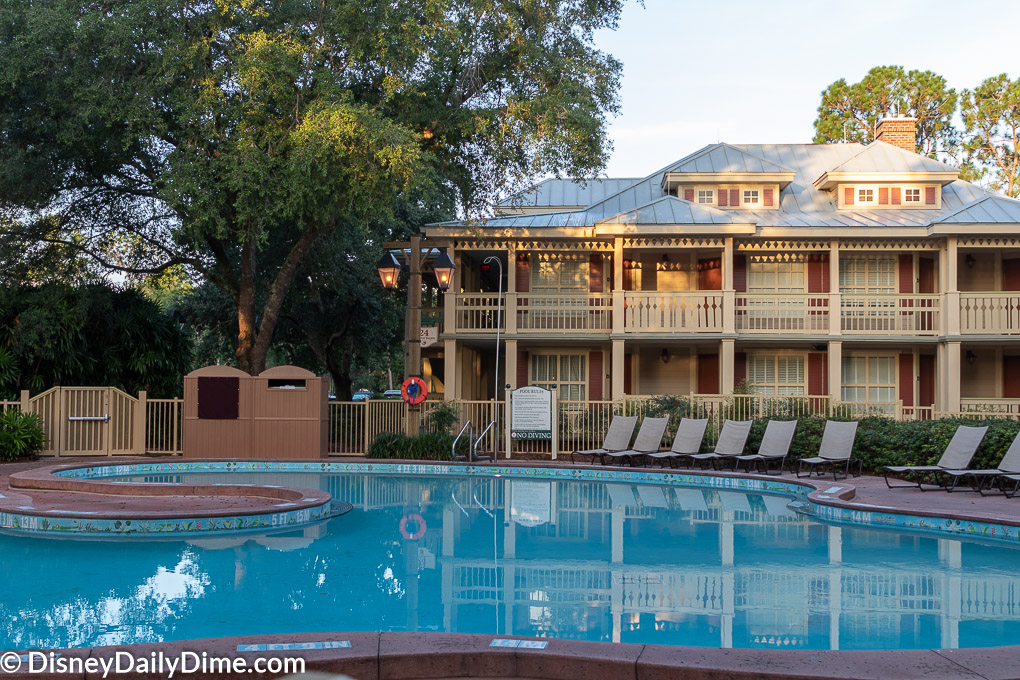 Transportation
What transportation are you going to use to get to Disney World?  Or how about what you will use to get around Disney World once you are there?  Both important questions to answer and contemplate the cost of when assembling your Disney World budget.  If you are a Florida resident, you are probably driving, so that takes care of both questions pretty quickly.
Flying vs. Driving
However, if you are not a Florida resident, it makes these questions a little more interesting.  Will you fly to Orlando or drive?  If you are driving from somewhere far away, make sure you think about the extra costs of driving.  Gas is the obvious one, however if the trip takes a day or two, you have the meals you have to pay for and possibly a hotel room.  While wear and tear on your car isn't a hard out of pocket costs, it is a cost to you.
Now, if you are flying, there all sorts of costs you must consider besides your actual airfare.  Are you parking at the airport?  What does that cost?  Or maybe you are going to Uber to and from the airport.  Unless you have some sort of frequent flier status, airlines are making a mint by charging good people like you for all sorts of extra fees.  Checked bag fees, carry-on fees, they may start charging fees to use the bathroom on the plan at some point!  You get the idea.
Disney World Transportation
If flying is the way for you to go, then you still need an answer to the second question of how you are going to get around the parks.  If you are staying at a Disney World resort, you could choose to take the Magic Express from the airport to the resort for free.  From there you can use Disney's own transportation system to get from resorts to wherever you want.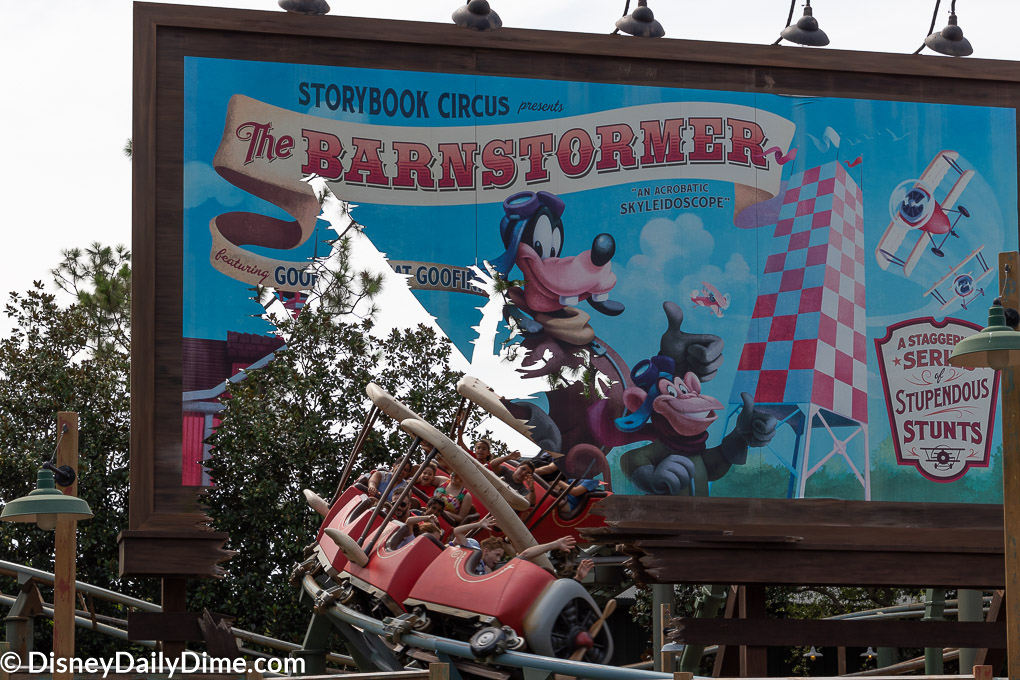 Just remember that the buses are very point to point if you are trying to get to a theme park, but not as good if you are trying to go from resort to resort.  Plus, buses only run every 20 minutes or so, again resulting in more time not at a park.  But it is FREE!  If you are not staying at a Disney resort, you will have to rent a car or Uber to your hotel.  A few hotels run shuttles.
If you don't like the idea of being dependent on Disney's transportation system, you may want to get a rental car when you get to the airport.  Don't forget that Disney World now charges for parking at the resorts.  Another additional cost.
Food and Drinks
Many people like to spend a good chunk of their Disney World budget on food related exploits.  We kind of have to agree with them.  There is some unbelievably great food at Disney World.  Now is it the best value in the world, no definitely not.  But if you do it right, there are some worthy investments of time and money when it comes to dining.
When traveling with a family or any large group of people, food and drinks are also where you can use some great tricks to shave money off your budget without really feeling like you have compromised.  How you ask?  Let's start with breakfast.  With a few exceptions, there is really nothing too big to write home about when it comes to this meal.  If you need to save some money on food to help you do other things, breakfast is a great opportunity.  Buy some groceries or have them delivered to your Disney resort room to save on this expense.
In addition to your main meals, make sure you think about snacks and drinks.  This is one area where Disney can slyly reach their hand into your wallet if you aren't careful.  It's really easy to walk by that cart in the park and say, man I really want that Mickey shaped ice cream bar.  Nothing wrong with snacking but put some thought into it and know how much you can do and still stay within you budget.
Character meals can also be a big cost while at Disney World.  They can also be a great experience, especially if you have a little girl who just adores Ariel.  Are you sensing a theme here yet?  Getting to have these one on one interactions with the Disney Princesses or the Fab Five can be a great memory and photo opportunity for you and your family.  But make sure it's one of your important things to do on the trip.  They can be expensive endeavors for your group and consume lots of the food part of your Disney World budget.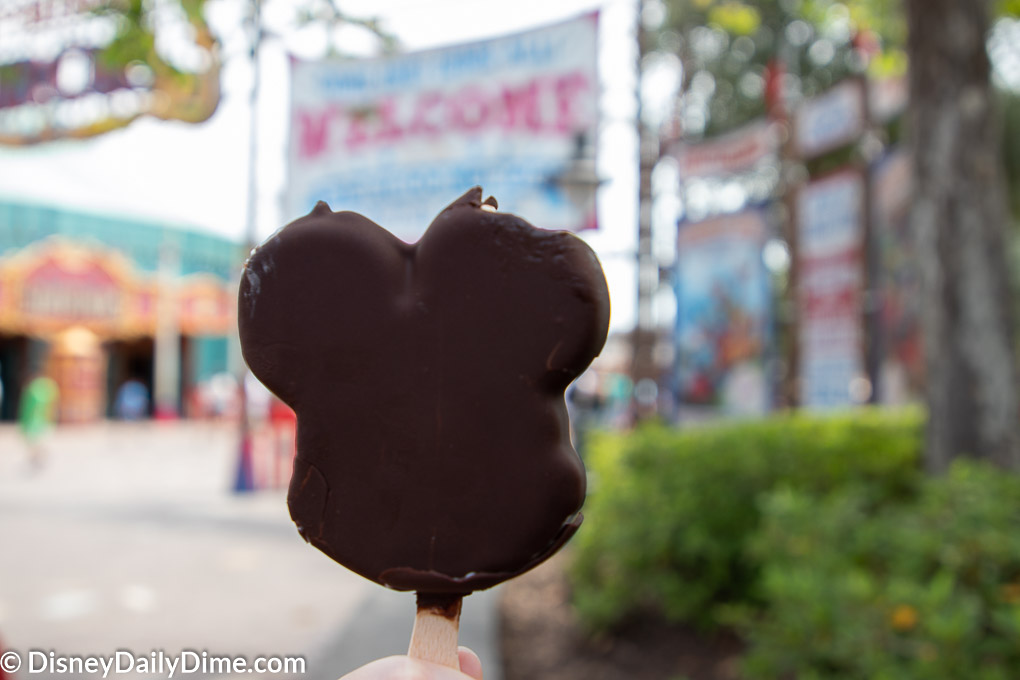 Decide how much you want to indulge on food, but don't blow your budget one it.  Also, make sure you really need a dining plan.  We'll cover it a bit later one, but for the vast majority of people, a dining plan will cost you more in the long run.  At best it might be a break-even proposition.
There are two benefits of the dining plan in our estimation. First is that it allows you to pay for your meals over a long-time frame before you get to Disney World.  You slide it into the monthly payment that you make as part of your Disney World Budget and then when you get to the parks most everything is taken care of.  This helps minimize the impact to your wallet in one month.
Second, it can take some of the worry out of your trip.  At least the worry about what you are spending on food.  If you've got meal credits, its covered.  You don't have to sit there and count every penny and obsess about what you are spending out of pocket.  Are these two reasons enough to go ahead and get the meal plan?  Only you can decide that.
Souvenirs
Ah yes, many kids, and sometimes even their parents just have to get that one special keepsake for their memory of the trip to Disney World.  While great memories can be made at Disney World, buying something to remember it by can be very pricy.  Some would say ridiculous.  If you are going to get souvenirs for yourself or your kids, we suggest buying them before your trip.  You can buy most things you will find in the parks at www.disneystore.com at a substantial discount to what you pay in the parks.  Watch for sales on their website.  Buy them early, bring them with you and give them to your kids.
If you want to allocate some of your Disney World budget so your kids can buy something, we suggest setting the ground rules for it.  With our kids, that usually looks like a budget for them.  Allot them $50 or whatever you think is right and allow them to pick whatever they want.
You may choose to let them get one thing in each park.  That works too.  Whatever your rule is, make sure your kids are clear on it and don't give into the sad puppy dog face you may get.  Otherwise, you'll blow your Disney World budget in one day.  Hopefully, if your kids are clear on the rules of the road for souvenirs, it will prevent a meltdown of epic proportion when you tell them no.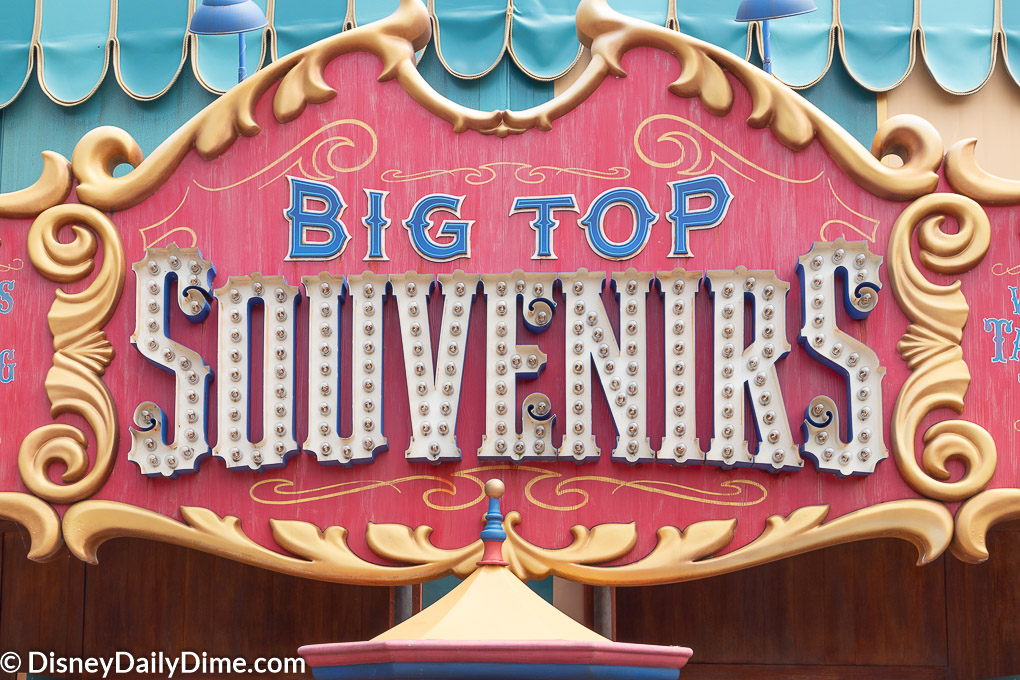 Outside the Park Entertainment and Activities
As we said in our section on how to make the most of you time at Disney World, try to have some downtime.  Just remember that the downtime could come with some serious costs to it, depending on what you do.  Hanging out by the pool at your resort all day is pretty low cost.  Taking in a round of golf or making spa appointment will start to rack up some serious dollar.  There are plenty of things to do at Disney Springs as well, each with their own price tag.  Hot air balloon ride anyone?
Ancillary Costs
To this point, we've been pretty focused on the direct costs of that will consume some of your Disney World budget.  Don't forget about the ancillary costs that go along with a trip to Disney World.  These are all the little miscellaneous costs that you incur when you go to Disney World.  Think about the cost of a stroller or a rental locker.  Do you have someone that needs a scooter in the park?  What about tipping the valet or the bell hop.  The list of extra costs you could incur is pretty lengthy.  Think about your group's needs and trip goal and allocate money accordingly.
Keep Your Eye on the Prize
As we've said, doing any of these things is fine, just make sure they are in line with the goals you laid out for your trip.  Your Disney World budget should be a function of these goals.  Also, make sure you work within the confines of what you can afford.  Nothing can ruin a trip quicker than realizing you blew your Disney World budget on things that don't really matter to you or that you overspent your budget and will be paying off this trip for the next two years.  Use your goals as your guide and things will work out fine.