As you will see on the Our Story page of our website, I've (Carla) developed a gluten sensitivity that is pretty strong so I eat entirely gluten and wheat free.  This is the first in what will be a long series of my experiences eating gluten free around all of Disney World.  In this instance, this is our gluten free Chefs de France review.
These reviews won't be just about the food.  I'll also talk about the experience I had, service, options and anything else I think others trying to eat gluten free at Disney World may care about.
Chefs de France was the first table service meal on my first gluten free trip, so I was a little anxious to get this first experience "under my belt" so to speak.   I definitely was a little nervous and intimidated by ordering these meals, but I quickly saw my fears and hesitations were completely unfounded.  Disney truly lives up to the stellar reputation they hold for how they accommodate food allergies.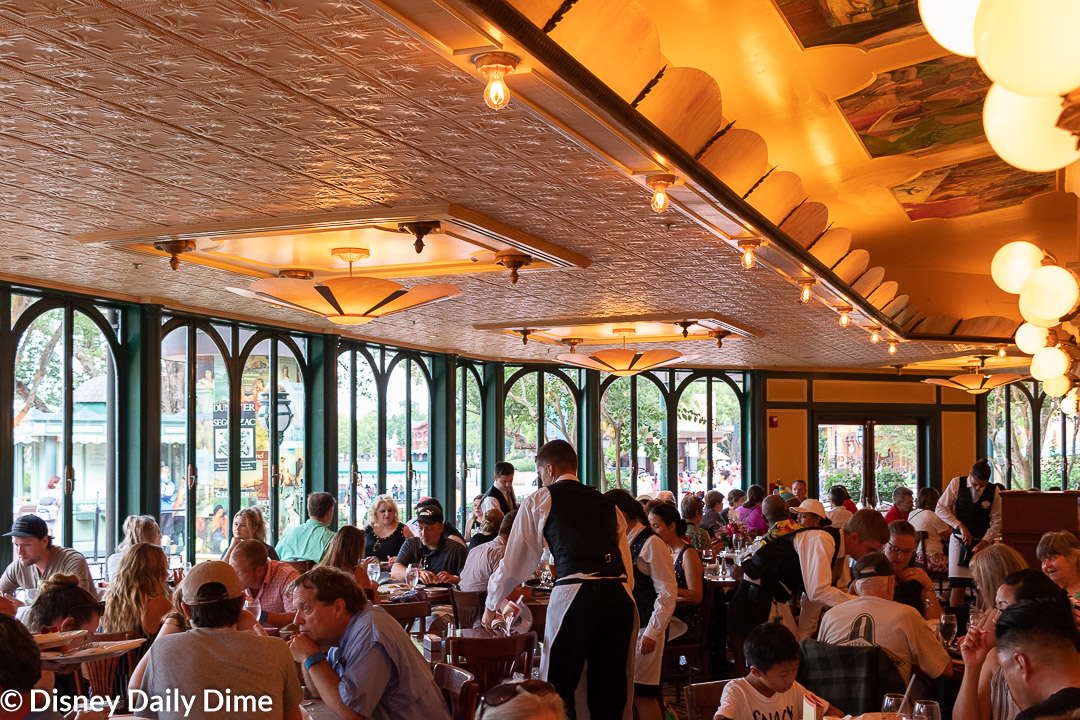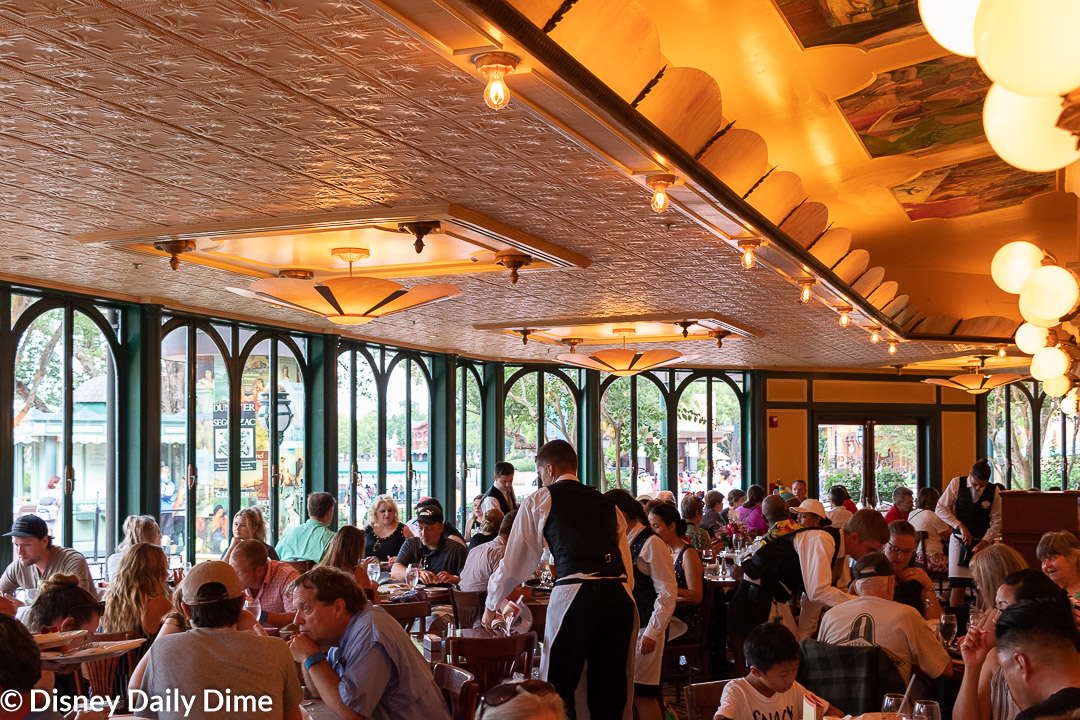 Chefs de France Gluten Free Menu
Chefs de France does not have a separate allergy menu like many of the Disney World restaurants.  However, our friendly server went over all of the options with me as I looked at the "regular menu".  She did go through it rather quickly but I already had a general idea of what I was interested in so that helped.  However, she did not seem bothered or annoyed in the least when I asked a couple of questions to clarify.  
I was pleased with how the chefs at this location could modify many of the main dishes to make them allergy friendly.  As I am only dealing with a gluten allergy, almost everything (within obvious reason) could be modified.    It was reassuring to know that my meal was going to be made fresh and with attention and care.
Chefs de France Gluten Free Food
Our server brought me gluten free rolls and my own butter, but it was served slightly after the table received theirs.  The rolls were thoroughly warmed and were quite tasty.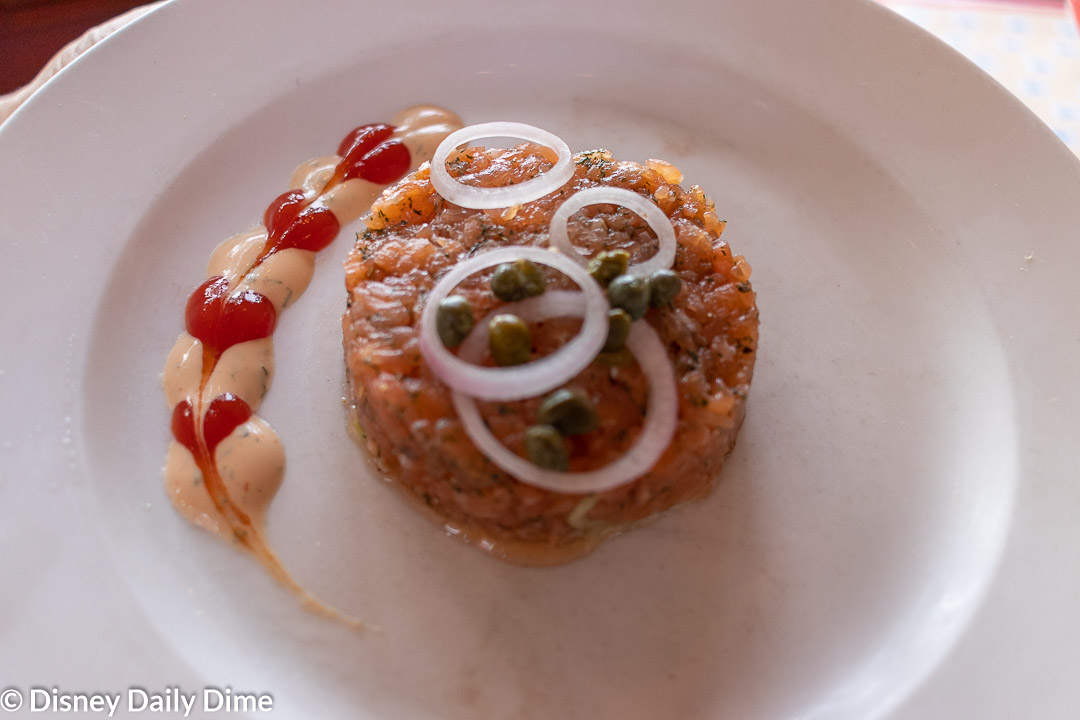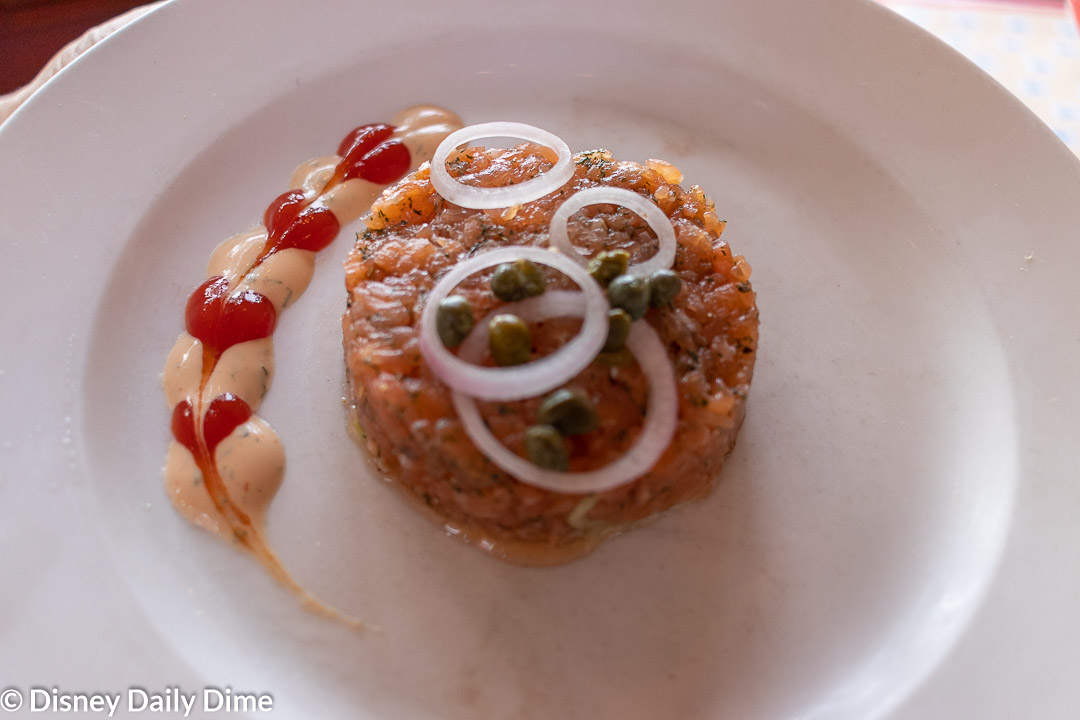 I chose the Salmon Tartare for my appetizer.  As I am a huge salmon fan, particularly of salmon sashimi, I wasn't "intimidated" by this at all.  I savored this well prepared and seasoned dish.  Mike even snuck a taste and agreed it was excellent.
For my main course, I selected a modified version of the Boeuf Bourguignon.   Instead of the linguine, I was offered mashed potatoes which frankly would have been my preference anyways!!  I can't speak highly enough about this meal.  The beef was fork tender, the onions and carrots were cooked through but not soggy and the potatoes were light and fluffy.  Again, Mike tried some and thought I out-ordered him and had the best dish on the table!   In no way did it seem "gluten free" or "modified" to him, which to me is always a mark of a superb meal when my gluten-eating family enjoys what I am eating as much as I am.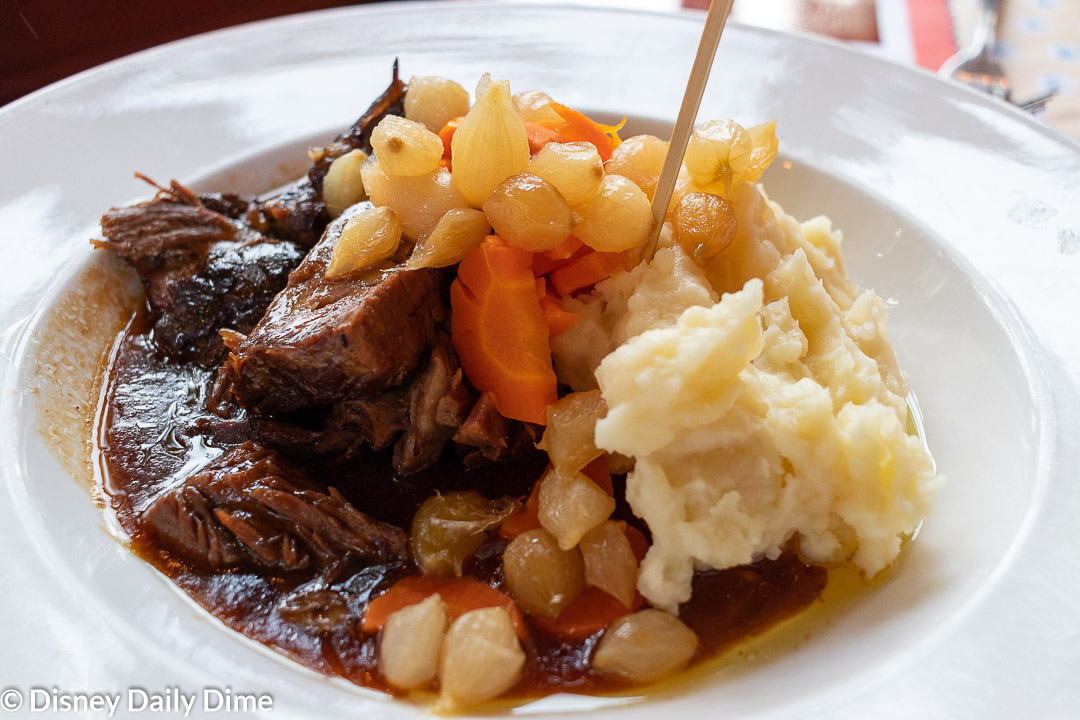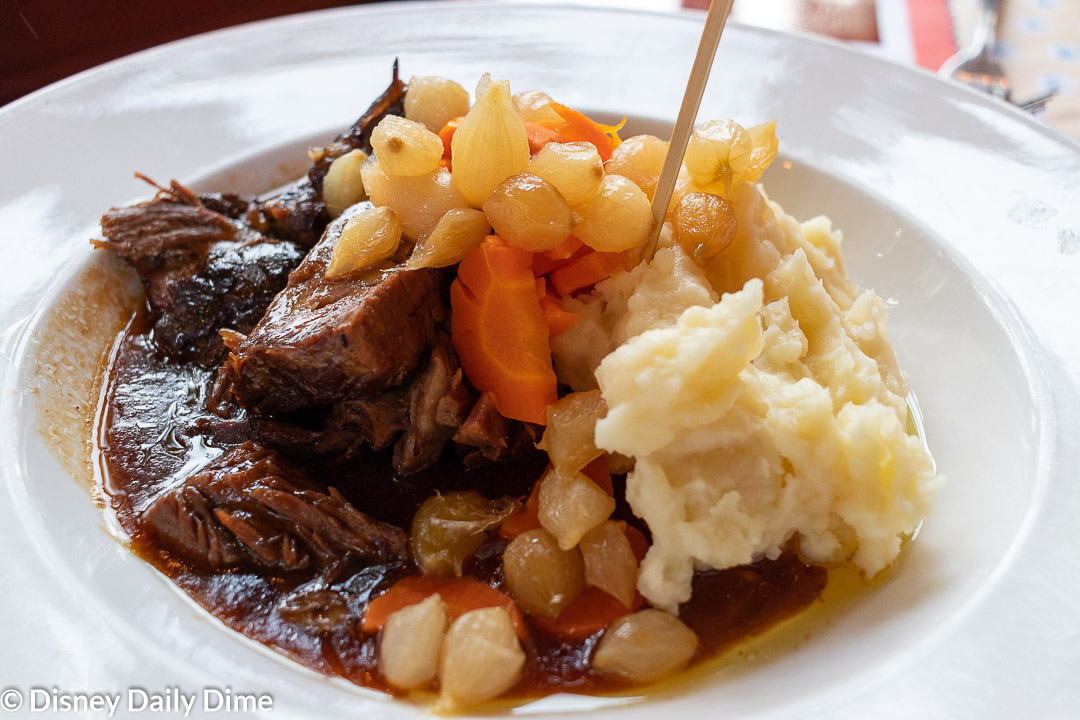 For dessert, I chose the Crème Brûlée.   It was excellent but nothing unique or notable. 
Overall Impression of Eating Gluten Free at Chefs de France
For my first gluten free table service meal, I was highly impressed!!  Not having a specific menu did throw me for a loop for a minute.  That was quickly resolved with how knowledgeable our server was of the menu and the many options available.   The food was excellent and set a high standard for future gluten free dining.  I definitely recommend Chefs de France for gluten free dining.
If you are interested in a broader look at Chefs de France, you can read our Chefs de France review. 
Wrapping Up
We hope you found our gluten free Chefs de France review helpful.  If you did, please share it with others you think may find it useful.  Just hit the social media sharing buttons on the page!  We always appreciate it when our readers share our content with others. It allows us to help more people and spreads the word about our blog.