When compared to a decade ago, going to Disney World may seem like going from Frontierland to Tomorrowland, metaphorically speaking.  At least from a technology and overall "connectedness" point of view.  Anyone who enters the Disney World parks without their smart phone or other connected device does so at their own peril.  You absolutely need to know and have the best Disney World apps for your trip.
Given that, we thought it would be a good idea to give you our view on the 11 best Disney World apps for your trip.  We consider almost all of these apps essential, depending on your traveling party makeup.  Sorry Hidden Mickey app, you don't meet that criteria for us.  Here's our list, it is not in rank order, outside of our number one on the list.
1.  My Disney Experience – Free – iOS & Android
This is the quintessential and clearly best Disney World app.  If your mobile device only has room for one more app, this is the one.  Not bringing it with you to the park would be downright crazy in our view.  Let's cover what all this app can do.
Using it Before Your Trip
As you've seen in our how-to series, you can use the app to book FastPass+ reservations, dining, resorts and more.  In addition, you can buy tickets, scout ride wait times, and see menus for restaurants.  You can use this app to view your reservations, tickets and other relevant information for your upcoming trip.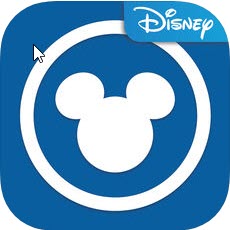 Using it During Your Trip
During your trip, this best of the best Disney World apps can help you alter or book new FastPass+ reservations.  You don't want to be trudging around the park looking for a FastPass+ kiosk.  The park map will also show you ride wait times to help you figure out which FastPass+ reservations you may want to snag while there.  This is really helpful for booking those 4th and 5th FastPass+ reservations.
The map, combined with GPS, can be used to see where you are in the park and how to get to where you want to go.
You can also use it to make or alter dining reservations across Disney World.  With the introduction of mobile food ordering last year, this app became that much more essential.
It can also grant you access to your PhotoPass pictures.  You can see what they look like, almost real time while you walk through the parks.
The app can also help you with transportation, showing you bus wait times.  Currently this is only available for buses arriving at a resort and headed to a park.  You can't get wait times on a bus picking you up at a park and taking you to a resort.
2.  MyRadar Weather Radar – Free – iTunes & Google Play
Any list of best Disney World apps better have something to help you stay on top of the weather.  This particular app may be a bit of personal preference, but the concept is absolutely correct.  Being that this is Florida, rain is ever present and you need a radar app that is going to let you track it.  This app is put together by NOAA, so they know what they are doing when it comes to weather.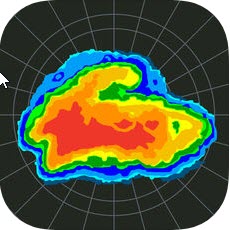 Why did we put this app on our list of best Disney World apps and not others?  First, the background is black and for us, that make it much easier to see during the bright days.  Second, the app displays a pin on your exact location so you make a better determination if storms are really going to roll right over you or if they are going to skirt by.
There is a paid version of this app, but for us, the free version works fine.  The paid version provides hurricane tracking and will remove ads.
3.  The Weather Channel – Free – iTunes & Google Play
While we do love the MyRadar app for seeing a radar loop, we aren't as big a fan of its ability to show us hourly weather and a five day forecast.  For that, we go to the weather experts over at The Weather Channel.  We use this app in our regular daily life and have found its weather forecast for the next 5-7 days and 48 hours to be reasonably accurate.  Well, as accurate and reliable as a weather forecast can be.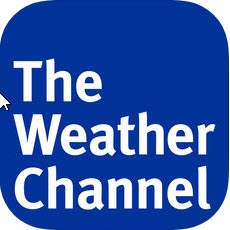 And yes, this app does have a radar build into it, but we prefer the MyRadar app under number 2 of our list.  Different tools for different purposes, I suppose.  Use the best ones for the best results in our opinion.
4.  Family Locator by Life 360 – Free – iTunes & Google Play
Much like the radar app above, this app may be a personal preference, but the need for this type of app is relevant.  Family Locator is a locator app for your smartphone.  When traveling with groups of people, or if you have older kids who like to tour the parks on their own, you are going to want something to keep track of where everyone is.  Disney World is a big place and missing an appointed meet up time is not out of the question.  This app allows you to track everyone in your party's location.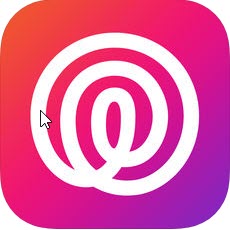 What we like about this app is that it allows you to control who you share your location with, as opposed to all contacts you may have in the app.  In addition, you can set up a geofence and the app will tell you when someone leaves the area you designate.  This is really helpful if you want to make sure nobody leaves the park or whatever area you are monitoring.
Why would you want a ride sharing app at Disney World?  You may want it to get from the airport to your hotel.  Maybe you want the convenience to catch a ride to the park without having to take a bus?
Or maybe you are like us, and you are constantly running late.  Need to make up time so you get to your California Grill reservation on time?  Using ride sharing can save you 10 – 30 minutes in travel time.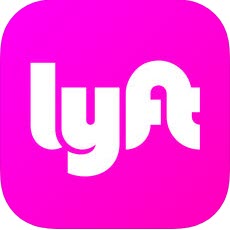 Now, you might say "why Lyft for your list of best Disney World apps?"  Fair question.  There is one thing you can't do with Uber.  And that is get the Minnie Van service at Disney World.  The Minnie Van is a fun little bit of novelty for Disney enthusiasts.  It isn't as cost effective as a regular Lyft ride or Uber, but it is a better experience in our opinion.
In all fairness, you may also want to have the Uber app if they are your preferred ride share company, in case cost is most important.  Using the Minnie Van will run you $25, before tip.  You can do a regular Uber or Lyft ride for less in most cases.
6.  Disney World Lines from TouringPlans.com – Free – iTunes & Google Play
Okay, this app my only be one of the best Disney World apps for some people.  Full disclosure here, we don't use this app.  However, we also recognize that there is a contingent out there that wants to be on top of every variable and have things planned down to the "T".  If that's you, this is your app.  It has some redundant features as the My Disney Experience app, like wait times, but has a good interactive tool for tour planning, pre-made touring plans and FastPass+ availability.  We do like that they have menus and pricing for every restaurant in the park.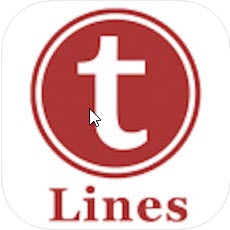 While downloading the app is free, some of the features require you to purchase a subscription for $14.95 per year.  For something you can largely do without this app, we don't see the value there.  The visual appearance of the app looks like it hasn't been updated in many years.  It looks very early apple app days.
You're getting ready to head to Disney World.  Maybe you're flying, maybe driving.  In either case, you've probably got some time to kill.  We love to put on a pair of headphones (or play it over the car speakers, much to Carla's dismay) and listen to our favorite podcasts.  If you're the type of person that likes to go for early morning walks/runs or hits the gym, you will probably want something to listen to.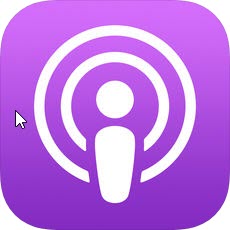 Bring whatever suits your fancy.  You could choose to listen to a Disney World related podcast or maybe you're more interested in something else.  It's all your choice, but make sure you bring your preferred podcasting app and load it up with podcasts.  Download as much as you think you will need while you're at home and can use the free Wi-Fi and save the data charges.  There is free Wi-Fi in the parks and resorts, but it isn't always the greatest speed.
To quote Simon Cowell from American Idol, if we're being honest, some of the waits at Disney World can be crazy.  And as hard as you try to avoid them, if you spend any significant amount of time at Disney World, you are bound to wind up in a ride with a 45 minute plus wait.
Now we would never wait in a line for over an hour and neither should you, but you're still going to have time to kill.  You could just need a break from adulting with your kids and want five minutes to clear your head.  Your kids may be looking for a way to pass the time at the hotel in the evenings as a means to wind down before bed.  You could be looking to read to your kids at bed time.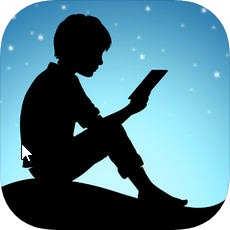 Rather than bringing 30 books in your suitcase, the Kindle App is a better way to go.  Bring your favorite books in electronic form to read.  That makes the Kindle one of our best Disney World apps.
9.  A video app – YouTube, Netflix, etc
Any list of the best Disney World apps must have some kind of video-based app.  As we said, wait times and down time are prevalent at Disney.   We get that some people won't want to read, or if you have little kids, can't read.
Enter the video apps.  We didn't pick a particular one here, because it will be very dependent on your ecosystem, what your kids or you like to watch and other preferences.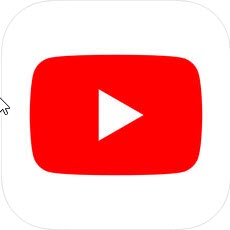 You may want to store a bunch of movies and TV shows on your device and just play for that.  If you have kids and they are into the Disney Now app may be right up their ally.  Our kids enjoy the Disney Junior Appisodes one as well, but they are getting very close to outgrowing it.  YouTube and Netflix are options, as well.
If you do elect to bring one of these types of apps, make sure you know what content is stored on your device vs streamed.  While Disney has free Wi-Fi throughout the park, you shouldn't count on streaming working well over it, if at all.  If you have a limited data plan, you don't want to be incurring hefty fees for going over your data limit.  That could cost you as much as your Disney World trip!  Okay, maybe not, but it could get expensive.
10.  Play Disney Parks – Free – iTunes & Google Play
The newest entry to our list of best Disney World apps is the Play Disney Parks app.  Released in the summer of 2018, this app has some fun little interactive features you can use to kill time in the parks.
You can collect badges for riding rides and play some interactive games while waiting in ride queues.  The one for Peter Pan was particularly fun.  The trivia games can challenge your knowledge of the parks too.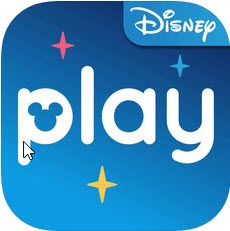 The one downside of the app right now is that is has robust functionality for Magic Kingdom.  However, the ability to use it in the other three parks in much more limited.  We assume it will be built out in more depth over the coming months and years, but just know it is a little limited for now.
While many of the apps we've mentioned so far may be a bit of "no-duh" apps to have, this one may be the surprise of our list of best Disney World apps.  Heads up is a fun little trivia game you can play with young and old alike.  It was created and popularized by Ellen DeGeneres.  You place your mobile device on you head and it displays an answer.  Everyone else has to give you clues so you can guess the answer.  Taking turns in line doing this will help make the wait go by reasonably fast.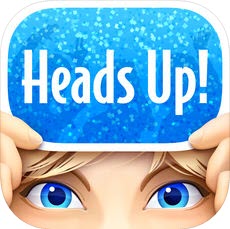 You're also likely to get lots of stares, followed by people asking what you are playing with your kids.  At least that was our experience when we have been in the parks and using the app.
There are many different categories you can play, with things like movies, celebrities and of course the very appropriate Disney category.  You will want to have several categories available to play.  After a few days in the park, you'll start to see the same questions.  You can get the app for free, but there are in-app purchases available for extra game categories.
Wrapping Up
There are many lists of best Disney World apps out there.  We strive to keep this list current and relevant to those with many backgrounds and needs.  While you may choose to use different apps for these needs, were really do recommend you have an app that can address each of the needs represented here.  It will make your trip much more productive and enjoyable.