As we talked about on the last page, there are several ways to save money at Disney World.  We think you should be equally focused on how you can save yourself time, hassle and general aggravation.  To help with that, we've come up with our list of Disney World time saving tips for you.
Use as many of these as you can.  The happiest place on Earth, isn't always so happy.  On hot summer days, when the park is jammed with people, its easy to lose your cool.  When your kids start asking for the Mickey Premium Bar for the 30th time in 30 minutes, it can send you over the edge.  Not that we would have any experience with that with our girls!  Right, I know you believe that.
So, we though it was worthwhile to give you some of our tips on how to save yourself some time and hassle, which will hopefully lead to a better overall trip for you.  Here are our best Disney World time saving tips.
1.  Get Your Tickets in Advance
The last thing you need to be doing when you get to the park is waiting in line to get your tickets.  You could be waiting in the line to get in the park!  Or just going directly into the park.  Save yourself the time of waiting in line at Disney World.
Remember, getting a Disney ticket isn't as simple as going to a movie theater and asking for a ticket to the matinee.  You have to make decisions about number of days, Park Hopper options, etc.  These are all things you can do before hand to simplify the process.  It also allows you to do some comparison shopping, so it could save you money.
2.  Arrive at the Park Early
This is one of our best Disney World time saving tips, but it is also one that some people have the hardest time with.  It's completely understandable that most families don't want to push it too hard on vacation.  The temptation to sleep until 8:00 and get to parks by 10:00 is real.  It is a vacation, after all!  If your kids are like ours, there is no way you are going to get to sleep that late anyway.  Shout out to our readers with early risers!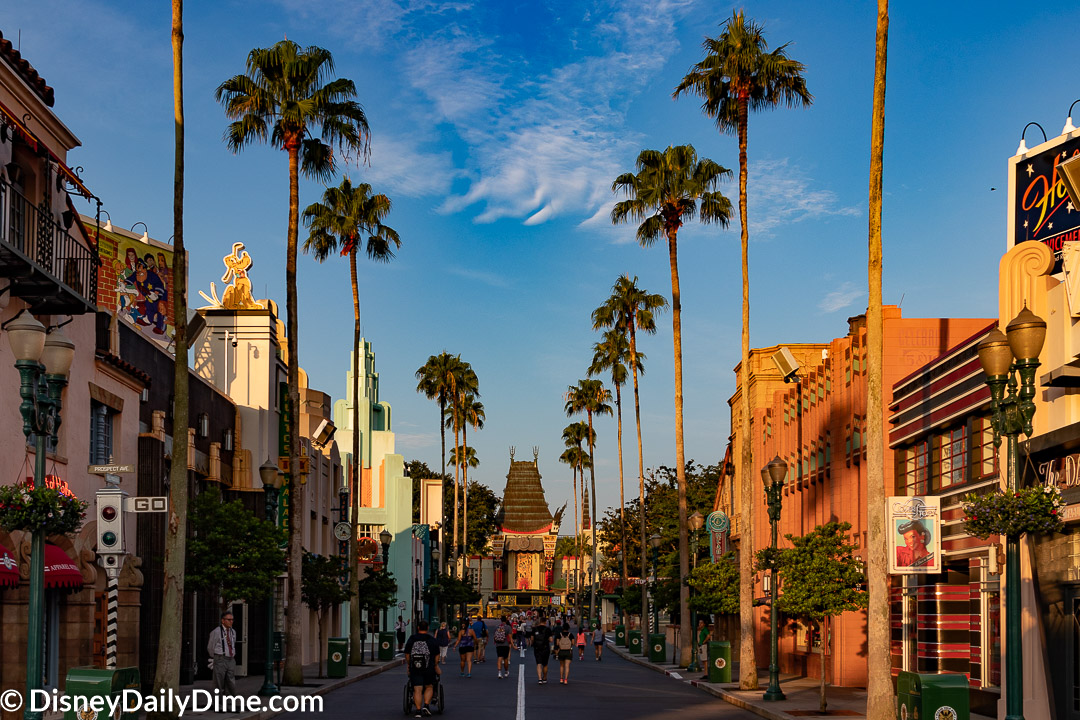 Take advantage of the fact that you are not the only person wanting to ease into the day.  Get to the parks early.  Like make rope drop ever day early.  This will allow you to maximize your ride time, because crowds will only grow through the day.  See the light crowd to the right one morning at Hollywood Studios.
It also allows you to take in the park in the cooler part of the day during the summer.  If you want to take it easy on your vacation, do that in the afternoons when the days are hottest and crowds are greatest.  With your younger kids, this will allow you to give them rest time when they may be ready to poop out on you.
3.  Make Sure to Book Your Advance Dining Reservations
If you are going to dine at a sit-down restaurant, get an advance dining reservation.  This is a must, if you don't want to be sitting and waiting for the next available table.  Depending on the restaurant you want to eat at, wait times could easily be north of 30 minutes.  That's plenty of time to find another attraction to hit.  We've got an entire section on how to book ADRs, so make sure to read up on it.
4.  Use the Mobile Ordering Feature of the My Disney Experience App for Quick-Service Restaurants
This is a relatively new Disney World time saving tip.  Mobile ordering only came into existence in 2017.
When you are going to eat counter service, check the My Disney Experience App to see if they allow you to use the mobile ordering feature.  If they do, place your order in the app while you are on your way and your food will likely be ready for you when you get there.  You can actually place it while you are waiting in line for a ride.  There is no real limit on how far in advance you can place you order.
This will prevent you from waiting to order and pay.  The restaurant won't make your food until you get there, so you still have to wait for that.  Depending on lines, this could easily save you 15 minutes.
We've got a page in our guide showing you how to mobile order, if you want to see how it works.
5.  Shop After the Park Closes
One thing most people don't realize is that when a park closes at the end of the day, it actually only means the attractions close.  And anyone who is in line for an attraction at closing time will still get to ride.
After the official park closing time, shops still remain open.  You can pop in and do some of your shopping without missing any available time for attractions.  And depending on exactly how late you stroll in, the shops may be mostly empty.
6.  Use the Minnie Van
Another one of our relatively new Disney World time saving tips here.  It's also one of our favorite new things at Disney World.  We think it may be yours too!
Now, you don't actually have to use the Minnie Van.  You could use a taxi or an Uber, but we're fans of the Minnie Van.  It can save you a good amount of time getting to and from the parks, and if you are trying to go from a resort to another resort, it could easily save you 40 minutes of time.  It does cost money, but it can be worth it in the right situation.  Ever been at a park at Midnight, dog tired, and just wanting to get back to your resort only to realize you just missed the bus and will have to wait 15-20 minutes for the next one.  Minnie Van is your solution.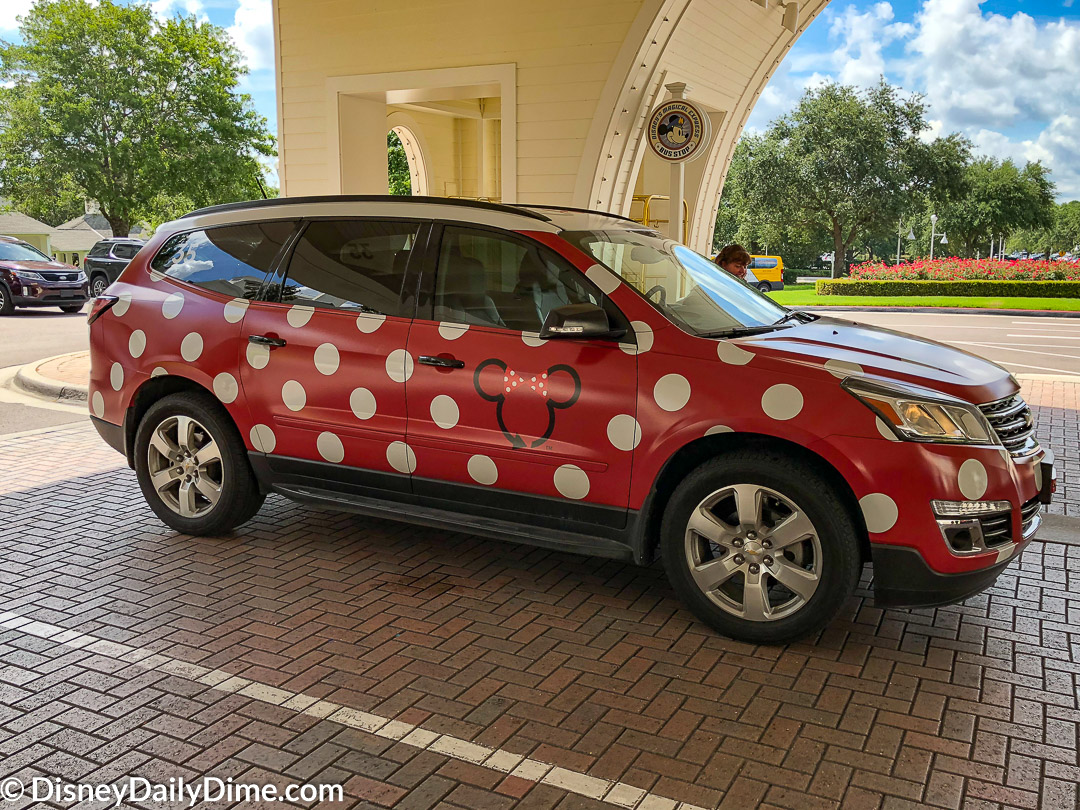 7.  Use the Single Rider Line
If your group isn't dead set on riding every attraction together, this can be a great Disney World time saving tip.  The single rider line will move much faster than the regular standby line.  Depending on the day and the particular attraction you're waiting for, this could save you 30 minutes of time waiting in line.
Don't try to use the single rider line and then talk the cast member into letting your group ride together.  They won't let you.
8.  Start Touring in the Back of the Park
We've mentioned this in the guide already, but it's worth repeating.  When you get to the park for rope drop (see #2 on this list), you want to head to the back of the park when they let you in.  Our very unscientific observation says 80% of people going to Disney World do very little planning at all, so they head straight to the first attractions they see.
If you head to the back of the park, it can take a few hours before the masses get to the back of the park and start lengthening the queuing lines for them.  This gives you a great opportunity to ride several rides with shorter or sometimes no wait times.
Use this wisely on high demand attractions, though.  You don't want to get to Magic Kingdom and head to Country Bears or Tom Sawyer's Island first.  Go to Seven Dwarf's Mine Train or Big Thunder Mountain.
9.  Pack Your Kid's Wardrobe by Day
This Disney World time saving tip won't save you time in the park, but it will get you there quicker.  And hopefully with less stress.
One of the big hassles that Carla tries to reduce, is debating with the kids what their outfit will be.  Her solution to this is to pack a day's outfit in a Ziploc baggie.  Pre-plan it with your kids and each day you just pull out a baggie and say here you go.
It minimizes the debate and has the added benefit of making packing a little easier.  We're still not sure what age this will cease to work, as the girls become more independent, but at least through 8 years old, its all good.
10.  Eat at Off Hours
When thinking about your schedule, you can get a small advantage if you eat at non-standard hours.  Have lunch around 1:00 PM or 1:30 PM and do dinner around 8:00 PM, if you can.  This will allow you to hit attractions while most people are off getting their fill of food.
11.  Choose Your FastPass+ Reservations Wisely
Don't be like Walter Donovan in Indiana Jones and the Last Crusade, otherwise you too may have the Grail Knight saying these words to you.  If you don't know what I'm talking about, you seriously need to watch this movie.  But back to the topic at hand.
Don't waste your FastPass+ reservations on attractions that don't need them or at the wrong time of day.  FastPass+ is most beneficial to you when wait times have really started to climb.  We'd say somewhere after 10:00 AM.  And if you (again) followed #2 on our list here, you should be able to take advantage of the lighter crowds of the morning.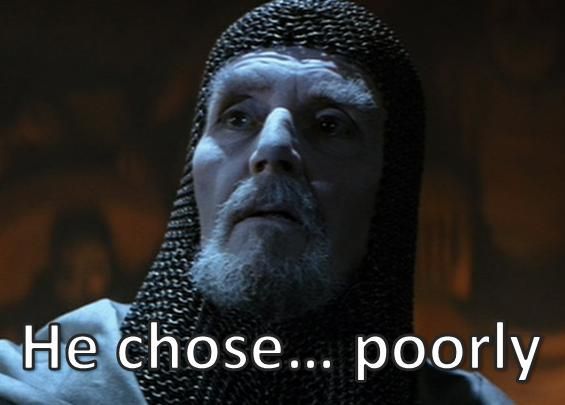 12.  Don't Waste Time on Attractions that Don't Interest You
There is a lot to do at Disney World and quite often there can be a feeling that you need to do everything to get your money's worth.  But if we're being honest, there are some attractions that just aren't worth the time.  In addition to that, there may be attractions that just flat out don't interest you.
Don't bother with these things.  Personally, we'd rather spend time waiting in line to ride Thunder Mountain than quickly getting in to see the Country Bear Jamboree.  No offense if anyone is a fan of the Jamboree, it's just not for us.
13.  Stay Away from Parks with Extra Magic Hours
This may be one of the more controversial or confusing Disney World time saving tips.  There is always a huge temptation by people new to Disney World to hit parks when there are Extra Magic Hours.  The logic is rooted in your ability to get an extra hour or two in a park any given day.  However, with the extra hours, comes extra people.  Many tourists have the same thought and it results in crowds surging at whatever park has the extra hours.  Stay away from them and take advantage of the lighter crowds at other parks.
As an extra tip here, go to a park the day before or the day after they have Extra Magic Hours.  People will be holding off going there or will have just been, so you will see smaller crowds on these days.  Notice we said smaller, not small.  It may still be quite busy, just not insanely busy.
If you really want to take advantage of Extra Magic Hours, go to a different park during the day.  Then when that park closes, head over to the park with Extra Magic Hours at night.  We don't advocate doing this with morning Extra Magic Hours as you only get an hour to hour and a half of time and the you change parks.  It doesn't feel worth it to us, but make your own call here.
14.  Have a Plan for Your Day
As we've said from the beginning of this guide, you need to have a reasonable plan for your day.  Don't just show up at the park and wander randomly.  Have a reasonably well thought out plan will help you avoid standing in an hour plus long line waiting for an attraction usually.
If you need some thoughts on how to plan out your park day, check out our article on How to Create Your Own Disney World Touring Plan.  Every plan will be adjusted on the fly, but you should at least have a general schedule for your day.  Doing so could save you multiple hours of time standing in line.
15.  Instead of Taking Kids Back to Your Hotel for a Rest, Find a Dark, Air-conditioned Attraction
For those of you with little kids, there can be a very rational thought of taking kids back to your resort for some downtime during the afternoon.  You want them to rest and relax and get them out of the heat, hoping to prevent a meltdown of epic proportion later on in the day.  We've been there!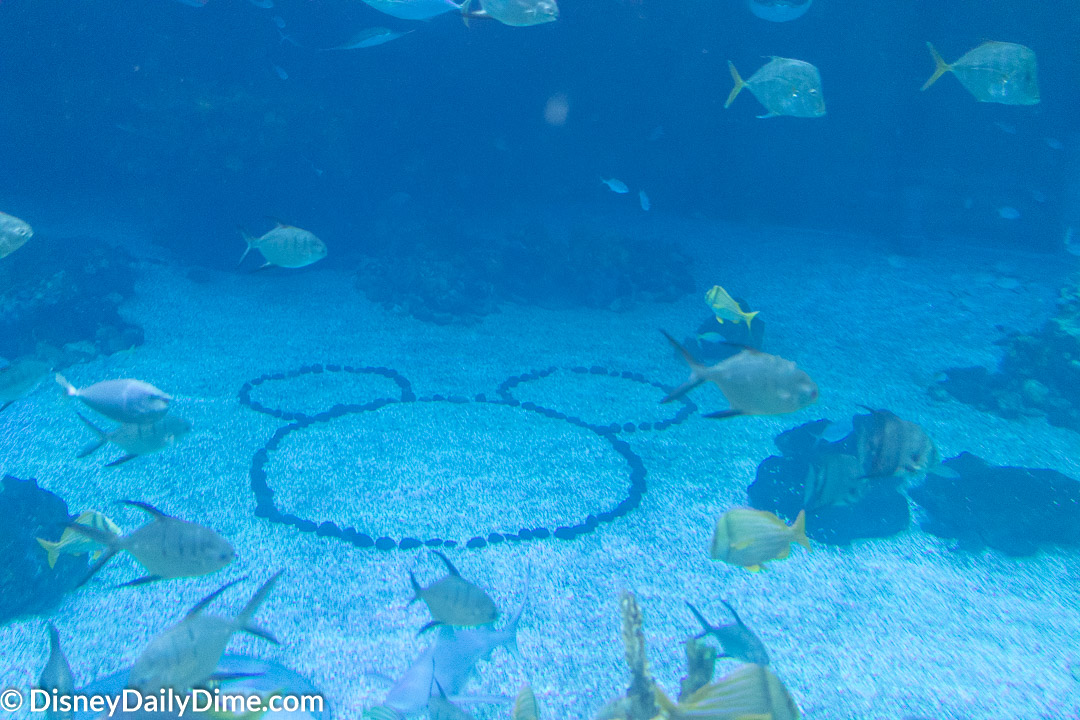 The only problem with this is that you could spend 40 minutes or more round-trip leaving and coming back to the park.  Time will depend on your mode of transportation.  That's valuable park time.
Instead of heading home, think about hitting attractions during the middle of the day that are indoors and air conditioned.  If they are in the dark, even better.  There are some attractions that can go for 20 or even 30 minutes, giving you a nice air-conditioned break from the day.  They don't have to be attractions either.  We use the Seas pavilion in Epcot all the time for a break.  See if you can find the hidden Mickey pictured above in one of the aquariums!
16.  Catch The 2nd Show
At certain times of the year, Disney actually does their night time shows twice.  If they do, go to the second show.  The first one is usually jam packed, so it should create some shorter lines for you to get through a few more attractions.
You also get to avoid the crazy size of the crowd for the first show and hopefully it sets up for some slightly better view locations during the second show.  And you shouldn't have to be at the show quite as early to get a better spot.
Wrapping Up
We hope you have found these Disney World time saving tips useful.  These are all fairly easy to implement and with the exception of one, are free!  We love that word and bet you do too.  Some things will be more applicable to your situation than others, depending on trip goals.  Pick and choose what is most important.