Going to Disney World is certainly not a cheap endeavor.  However, that also doesn't mean that there aren't any ways to save some money.  On the contrary, if you are willing to do a little leg work on the front end of your trip, you can actually save hundreds of dollars.  We think you can find many simple Disney World money saving tips and tricks to be used.
What you choose to do with those savings is up to you.  We're partial to using them to up the experience level of our trips by doing some special tours or maybe upgrading our resort.  It's also completely reasonable to use those savings to keep some cash in your bank account.
Whatever your plan is, use these Disney World money saving tips and tricks to save a few bucks or a few hundred of them.
1.  Shop Around for Your Tickets
Did you know that there are ways to get discounted tickets to Disney World?  Buying them directly through Disney won't necessarily get you those discounted prices though.  There are several ticket brokers and using them could save you 5%-15% on your tickets.  These tickets get you the same access to the parks as a ticket you would purchase directly through Disney.  We like to check out Undercover Tourist to shop prices.
However, you need to do your math and know what you are comparing which can make this a bit challenging.  It's not always best to buy your tickets separately.  Especially if you are going to stay at a Disney World Resort.  Disney World frequently runs package deals where you can get tickets and room at a discounted rate.
Make sure you are comparing apples to apples tickets.  Look for things like the Park Hopper add on or if a ticket is only available for Florida residents.  Some places offer packages where you get 2 tickets to Disney World and 2 tickets to Universal Studios.  If you aren't paying attention to what you are looking at, a deal may not actually be a deal and sometimes something that doesn't look like a deal is a smoking hot one.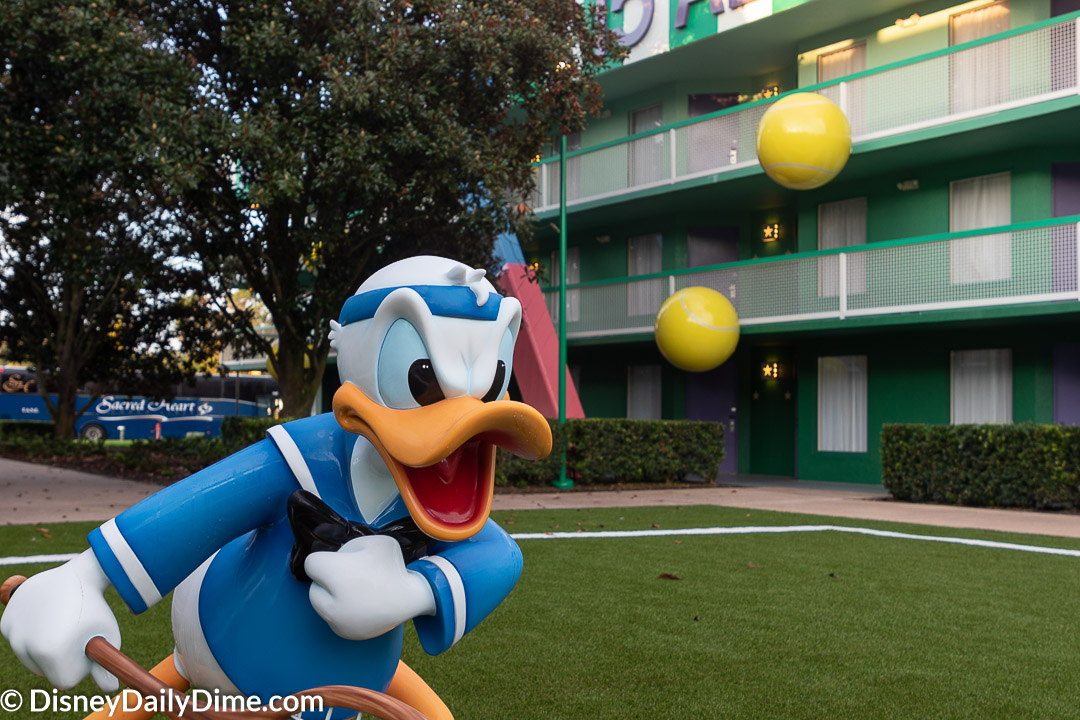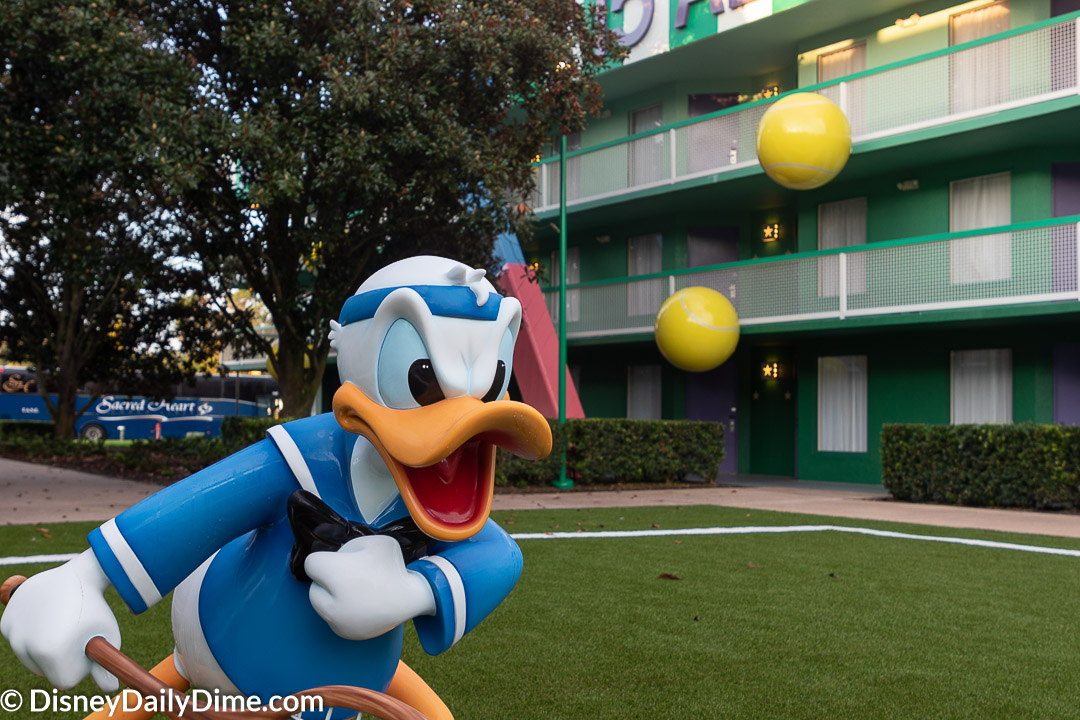 2.  Never Pay Full Price for Disney World on Property Resorts
Generally, there are always deals to be had at Disney World.  While there are a few exceptions to that, paying rack rate prices is sure way to waste hundreds or even thousands of dollars.  Don't do this and you may be as mad as Donald in the picture above!  Now, there may not always be a discount going when you are booking your resort.  Have no fear, as discounts can still be found.  Read number 3 below for more!
3.  Keep an Eye Out for Discounts, Even After You Booked Your Trip
Just because you have booked your trip and paid a deposit doesn't mean you are done trying to save on it.  If Disney World announces a promotion or discount, they will actually allow you to retroactively apply that discount to your reservation, assuming it fits the criteria of the deal.  It's not unusual at all to be able to find a deal and get another 10%-20% off your reservation.  This is generally true, unless you are going at times of peak demand, like the week between Christmas and New Year's.  If that's the case, its going to be pretty hard to find a discount.
These are discounts from rack rate pricing, if you already got some kind of deal, the discounts may not be as great, or a discount at all.  There are also lots of restrictions on room type, stay length, the actual days, the list goes on and on.  But its worth calling Disney and asking it to be applied and see how much it can save you.
4.  Know When Disney Publishes Their Discounts
Disney is a large company, which means they rely on process and routine to systematize their business.  What does this mean for you?  Disney follows a routine to publishing their Disney discounts.  They usually publish the same discounts at the same time of year for roughly the same time window of travel.
If you want to see what discounts have been offered in the past, when they were offered and how deep the discounts were, we recommend going to Mousesavers.  They have a multiyear tracker of data that answers all these questions.  As you look through the information, there is a consistent pattern to the deals offered and when they come out.
Why do you need to know when the discounts are published, you ask?  Because sometimes the discounts are for only a certain set of rooms, or number of rooms, and once all those rooms have been claimed, the discount is effectively gone.  To be safe, jump on it quickly.
5.  Stay at Hotels Off Property
We will readily admit, we love most (not all) of the Disney resorts.  At the same time, we admit that they are not always the cheapest way to stay at Disney World.  The Disney World resorts have immersive themes, some have unbelievable pools, offer the convenience of staying in the Disney bubble, but you pay for all of that.  There are several discount hotels just on the edge of Disney property, where you can certainly lower your costs of lodging.
6.  Stay at a Disney World Resort (aka On Property)
Wait a minute, didn't we just say to stay off property?  Is there a little devil on our shoulder having fun with you?  It might seem like it, but hear us out.  As with all things Disney, there are always things to consider and choices need to be carefully considered.  Remember the benefits of staying on property.  If you feel like you need a rental car or have to pay for transportation to the off-site hotel, these are potential costs of staying off property that you need to consider when you making the on-property vs off-property decision.  Make sure you do your math.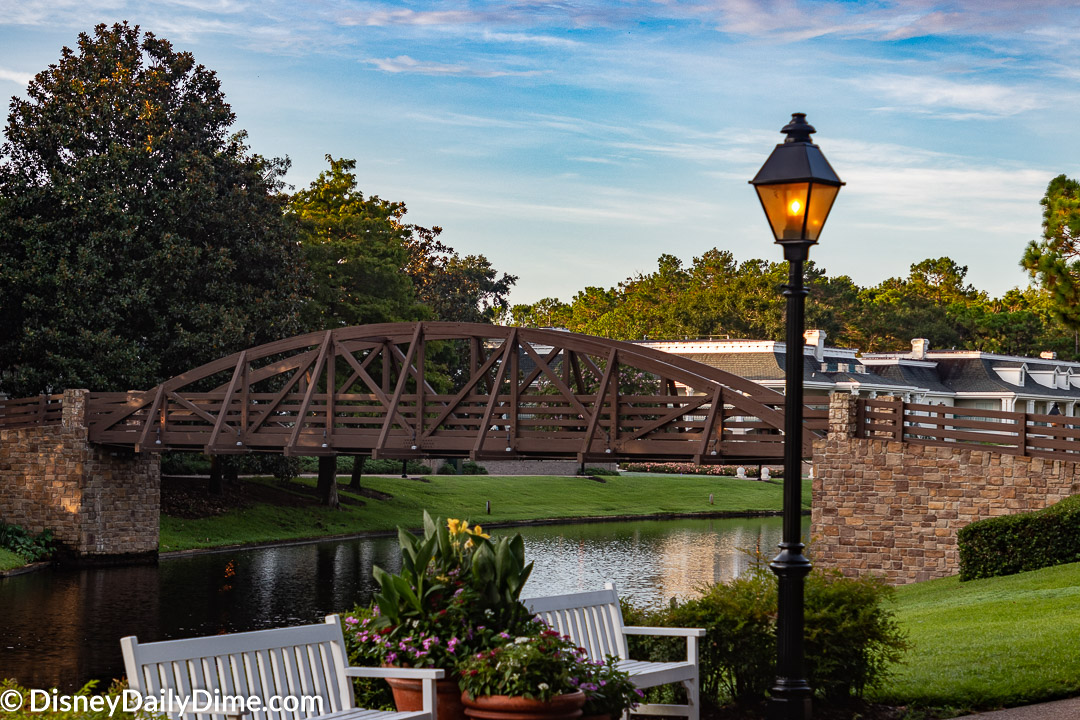 7.  Be Flexible on When You Travel to Disney World
If you have flexibility on your Disney World travel dates, you give yourself a better chance of scoring a deal.  As seen in the graph to the right, there are times of year when resort prices are much lower.  If you have the flexibility to travel when school is in and crowds are lower, you'll be able to pay substantially less.  To give you an idea, a 6-night stay (Sun-Fri night) in early February at Port Orleans Riverside costs about $1,200.  That same stay in mid-July will cost you about $1,400.  Push the trip to mid-December and you're looking at shelling out almost $1,600.
8.  Avoid Staying on Friday and Saturday Nights
Resort pricing at both on-property and off-property locations is generally higher on weekends.  If you have a shorter stay, try to come in on a Sunday and leave on a Friday.  Depending on the resort and room you are looking for you could save big.  Make sure to check exact dates though. There are some combinations of resort, room and time of year where pricing may not be that much different.
9.  Bring Your Own Food
One big way to save is to have groceries with you and bring your own food into the parks.  Many people are shocked by this simple Disney World money saving tip.  They think Disney World is like a movie theater with a "No Food Allowed" policy.  They would actually be wrong.  Disney allows you to bring food into the park with you.
If you don't have a car or just don't want to spend the time doing your own grocery shopping, you should look into grocery delivery service.  This is what we do every time.  In the past we have used the WeGoShop service and have had great experiences with them.  We have been reading up on it lately and have seen some negative reviews, which is a bit concerning.  We'll be using the service again soon to see what experience we have.
If you want to look into another option, you can check out GardenGrocer.  We have not used them before but are aware of others that have and have had a good experience with them.  We'll look into doing this on one of our upcoming trips.
10.  Buy Discounted Gift Cards
Did you know that you can use Disney gift cards to pay for pretty much everything at Disney World?  It's true!  Lodging, food, tickets, and souvenirs.  You name it and a gift card can be used.  Even better did you know you can find discounted gift cards for sale?  This page is already long so, we'll give you the simplest ways.  Look for discounted cards at Costco or Sam's Club.  Also, you can use your Target Red Card or Chase Sapphire Card to save 5% on cards.
While the savings aren't massive, if you're spending $2,000 on a trip, that's $100 back in your pocket.
Be aware though that some states prohibit discounts on gift cards.
Come back and put in a gift card picture!
11.  Bring Your Own Stroller
Stroller rentals can easily run $15 per day, depending on how long you are at Disney World.  Bring your own and save the cash.  Just make sure it is convenient to use and provides handy features, like a storage area for a bag or two below the stroller, as well as the ability for the stroller to lay back.  For these reasons, we generally don't recommend an umbrella stroller.  We know they are light and easy to carry, but the functionality you lose while at the park is too great in our opinion.
12.  Don't Get the Park Hopper Option
The park hopper add on allows you to bounce between the various Disney World parks during the course of a single day.  The ability to do this will run you between $60 and $80 per person for the duration of your trip.  Given the number of things you can do at each of the parks, you can skip this option.  Plus, changing parks consumes valuable ride time, anywhere from 20 to 40 minutes.
13.  Pass on a Dining Plan
Even if you don't want to bring your own food to the park, as we suggest in number 9 on this list, you are probably better off skipping the dining plan.  It all depends on how you want to eat.  In many cases the dining plan is only worth it, if you use every last credit available, including the snack credits and you buy the most expense items for every meal.  The calorie count that comes with using every single credit can be extraordinary, but hey its vacation and when you're walking 10 plus miles a day, you can afford a few extra calories.
But beyond the extra calories is a question about what you would normally eat.  Some people use the dining plan as an excuse to eat more than they normally would and that's where the savings really comes in.  If you wouldn't normally eat 3 full meals a day, with a desert, plus a snack, you don't need to do that at Disney World.
Assuming you can avoid the binge eating, odds are you will be able to eat for less money by buying your food, instead of using the dining plans.
14.  Eat Breakfast in your Room
Outside of character meals, breakfast is a pretty blah experience at Disney World.  With a few exceptions, it's also very similar from place to place.  Eggs, Mickey waffles, bacon, repeat.  And while we do love those things, especially Mickey waffles, they don't usually warrant the price tag that comes with them.  Eat breakfast in your room with the groceries you get from tip #9 above.  A bowl of cereal, some yogurt, fruit, or maybe a package of Entenmann's donuts!  Whatever you choose, it is probably going to be less than what you would pay to eat at a restaurant.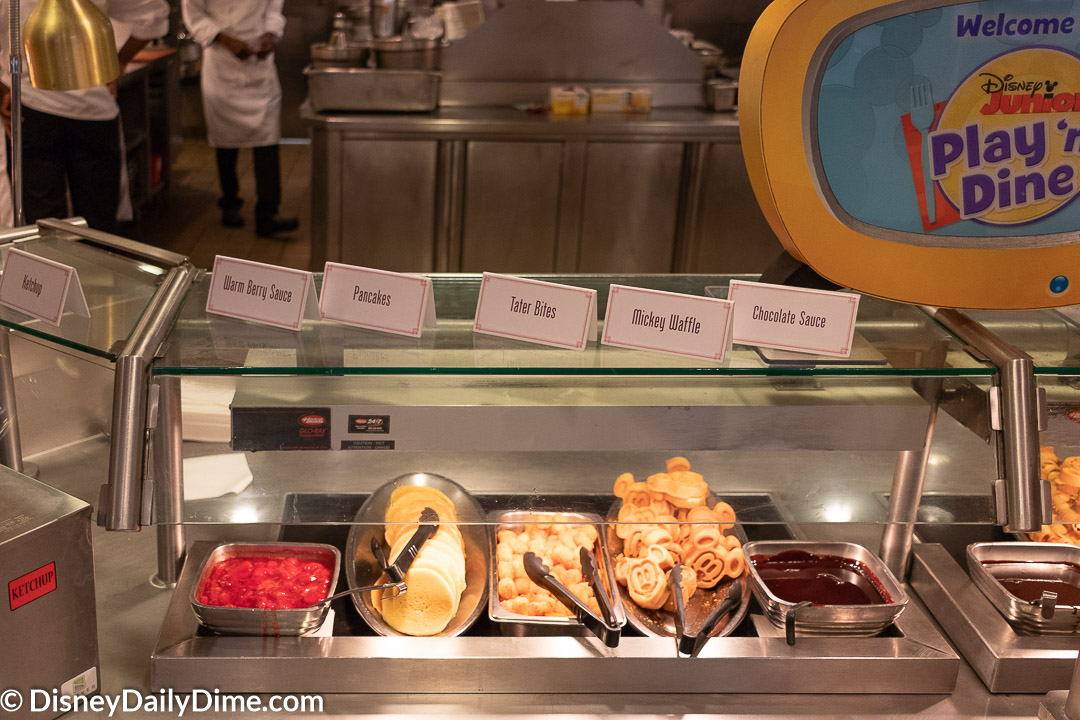 15.  Buy Your Souvenirs Before the Trip and Bring Them with You
This tip can save you big money, depending on what you buy at the parks.  It isn't unusual to pay 30-50% more for an item in the park compared to buying it online at Shop Disney.  And that's before any deals you find online.  We recently scored two princess dresses at Shop Disney on sale for 40% off.  This saved us $70 compared to what it would cost to buy in the parks.
Try to buy your souvenirs before you head out to the parks.  As your kids want things, you bring them out at the hotel room.  Now, in fairness, you may want to let you kids buy something at the park, but we'd suggest keep it to a minimum and also look at our next tip!
16.  Have a Clear Budget for Your Kids to Spend
If you are going to let your kids buy souvenirs in the park, you should set spending boundaries.  Do this before leaving for the tip.  Your rule could be something like you can only have one souvenir and it has to be under $30.  Maybe you want to give them a total spending limit.  You have to decide what it right for you and fits within you budget.
By being clear, it helps your kids prioritize and make trade-offs about what they want to get.  It also makes you more likely to not bend when you get the puppy dog face from the girls because you tell them no.  Are we the only ones to get this look?
17.  Stick to Drinking Water
Water is nature's best form of hydration and as Doc McStuffins says, "you need to drink more than you think".  You'll probably get that reference, if you have kids under the age of 5.  If not, trust us, Doc knows what she is talking about.
Many people, especially kids, can lean toward drinking lots of soda (or pop or coke, depending what part of the country you are from).  These drinks will cost you upwards of $3 a pop, no pun intended.  If your family of four has just three of these a day, you're looking at a bill of $36!  Stick to water.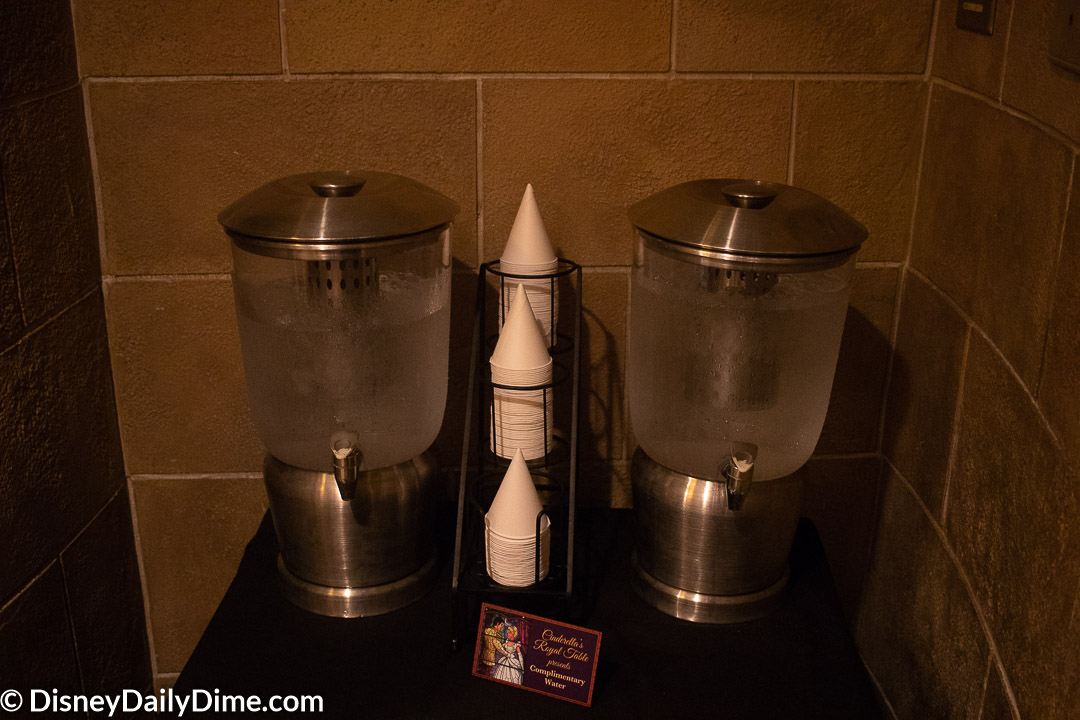 This simple money saving tip is one that we see people struggle with all the time.  Honestly, we do too.  Even if you avoid sodas, the convenience of buying bottled water is often too great to pass up.
Disney's counter service restaurants all have free ice water.  You can bring your own water bottle and load up and take it with you as you continue touring the parks.  It's a win-win for everyone.  Well except Disney.  They lose, but that's okay.
Wrapping Up
With these simple Disney World money saving tips and tricks, you can save hundreds of dollars.  Use as many of these tips as possible, but still make sure you get out of your trip what you want.  There's no point is skimping on something if its going to make you feel like you missed out on an important aspect of your time at Disney World.
We're sure you have your own ideas and personal Disney World money saving tips and tricks.  Drop down in the comments section below and let us know what you do to keep more of your hard-earned money.  Over time, we'll see what everyone says and incorporate some of the best ideas into this page.  We'll even give you credit for it!