Did we mention that Disney World is right in the middle of Florida?  A state, that while beautiful, is known for the afternoon rain shower and sometimes hurricanes.  So, let's get you up to speed on what to do when it rains at Disney World.  If you aren't prepared you will fail to take advantage of a good opportunity to get some touring done.
A Good Opportunity?
You might be saying to yourself, "Rain is a good opportunity to get some touring done?  Are they crazy?"  And we get why you would think that.  It's Florida, who wants to be soaking wet and miserable, right?  Hear us out.
What make it a good opportunity to hit up attractions?  Two main things.  First, most people have the same thought, they don't want to go to the parks when they know it is raining or they will leave if storms pop up.  This can dramatically lower attendance and make wait times shorter.  All things that let you move much quicker through the parks.  The second part is that there any many attractions at Disney World that are INDOORS!  Some even have covered queuing lines.  This allows you to stay out of the rain while waiting.  However, you do need to know the best ways to do this and be prepared for it.  Not all parks are created equal when it comes to rainy weather.
The other thing that will impact your view on if rain is an opportunity or not is your attitude.  If you want to make it a big deal and see how the rain has ruined your vacation, you can certainly do that.  We'd encourage you to roll with it.  The rain generally isn't that big of a deal if you don't make it a big deal.
Rain Doesn't Close the Parks, Almost Ever
In general, Disney World is a 365 day a year operation.  It never closes, even for rain, with basically one exception.  Hurricanes.  Even then it doesn't always close for hurricanes.  The parks have closed three times in the last 20 years due to hurricanes.  Shout out to Tom Bricker for having the research on this one.
Remember the wetter time of year for Disney World is from June through October, which corresponds to hurricane season as well.  If you remember our page about Disney World weather patterns, you can see when the main months for hurricane formation are (August through October), along with tools to understand the weather better.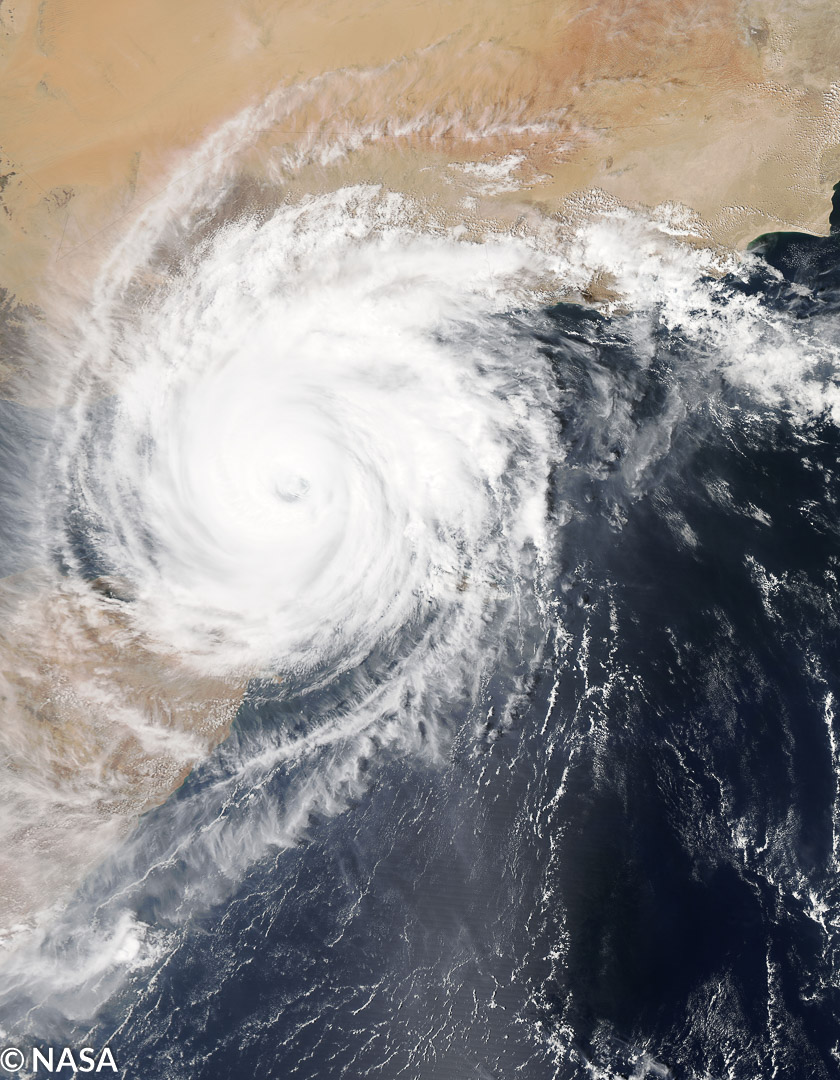 It's important to know what type of rain is expected as it may alter how you think about venturing out.  Is it just your average storm, a tropical storm, or a full-on hurricane?  Make sure you keep up with the forecast.  Remember a weather app and a good radar app are part of our essential app apps for a Disney World vacation (link when page is ready).
Be Prepared for Rain
Making the most out of your day when it rains at Disney World is a function of planning.  In the wet season (June through October) for Florida, it is not uncommon to see afternoon rain showers in the forecast almost every day.  Make sure you are prepared for the rain, even if it is clear sunny day when you are heading out to the parks.  Below are the things you should be thinking of in preparation for rain.
Bring Rain Gear to the Park
Every day, rain or shine make sure you have all the necessary gear in case it rains.  We recommend bringing a poncho with you.  Buy them before you come to Disney World so you don't pay the crazy Disney World prices.  Some people opt for a rain slicker, it's really a matter of personal preference.
The one thing we don't advocate is bringing an umbrella.  It's one more thing to have to keep track of and carry.  You don't need to do that if you can just wear your rain protection.  An umbrella also ties up one hand, which can be essential if you are trying to wrangle your kids.
Bring a baggie of some sort to put your wet ponchos in once you are done wearing it.  This will keep the rest of the stuff in your bags dry.
Bring an extra pair of socks to change into just in case your feet get soaked.  The last thing you want is a blister on your foot from walking around in wet socks.  You'll be hobbled for the rest of your time at Disney World.
If you have a stroller, make sure you get a rain cover and put it on the stroller.  When we used a stroller with our kids, we always had the rain cover on when we were out and about.  Even if it was sunny.  We didn't have it zipped closed, but just on.  You never know when a shower might pop up, and it's a lot easier to just zip the rain cover closed as opposed to having to mess with attaching it in a driving storm.  If you are going to wait in line for a ride and you think it might rain, make sure to zip the rain cover up.  Nobody ever likes to come back from a ride and find a shower has soaked the stroller.  You kids won't want to sit in it, which means you may wind up carrying them for a while.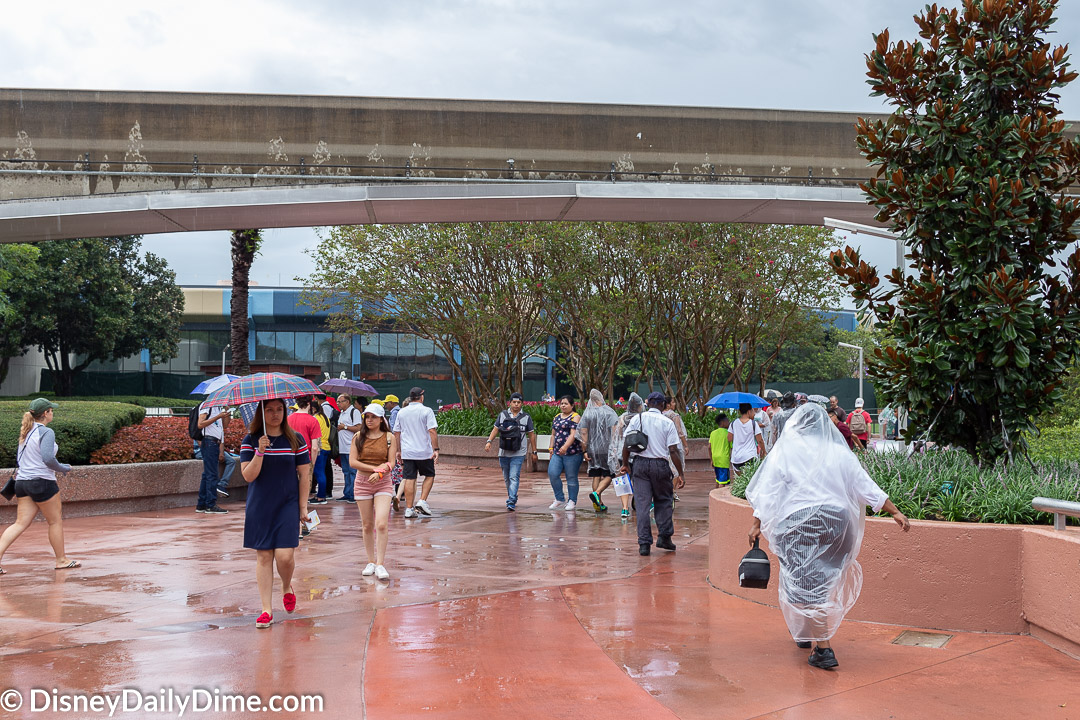 Consider bringing a second pair of shoes to Disney World. Not necessarily to the park, but at least something you can change into if your shoes don't dry out. Bring a pair that dry quickly, if you can. Some popular brands are Keens and Teva.
Finally, try to wear light weight and breathable clothes.  If possible, don't wear clothes that retain water.  Things like denim jeans are a magnet for water and once they get wet, they're going to stay wet for a while.  Easier said than done during the winter, we know.  Athletic type clothes are great for dealing with wet conditions.
Navigating The Wet Weather
Now that you are prepared for the rain, what should you do when it is park time?  Our answer is fairly simple, go about your plans, as usual.  For the most part anyway.  There are a couple of things you should think through before heading out to the parks if you know it is going to rain, especially if it is for a good part of the day.  If your just worried about a little pop up afternoon storm, proceed as you normally would.
Choose Your Park Wisely
If you do know there is going to be a significant rain event on a particular day or the odds of rain are high a few days out, you may want to reassess what parks you go to on what days.  Why, you ask?  Because not all parks are equally suited to touring in the rain.  Below is our ranking of which park is best to tour in the rain, ranked best to worst.
Epcot
Magic Kingdom
Hollywood Studios
Animal Kingdom
Realistically, the first three parks are okay to visit.  We think Epcot is clearly the best and Hollywood Studios and Magic Kingdom are sort of neck and neck.  We give Magic Kingdom an edge because so much of Hollywood Studios is under construction.  We'll revisit this when Galaxy's Edge opens up.  Animal Kingdom is the only sort of no-go in our minds.  These rankings are for significant rain events.  The normal afternoon showers of the summer are not enough for us to alter any plans.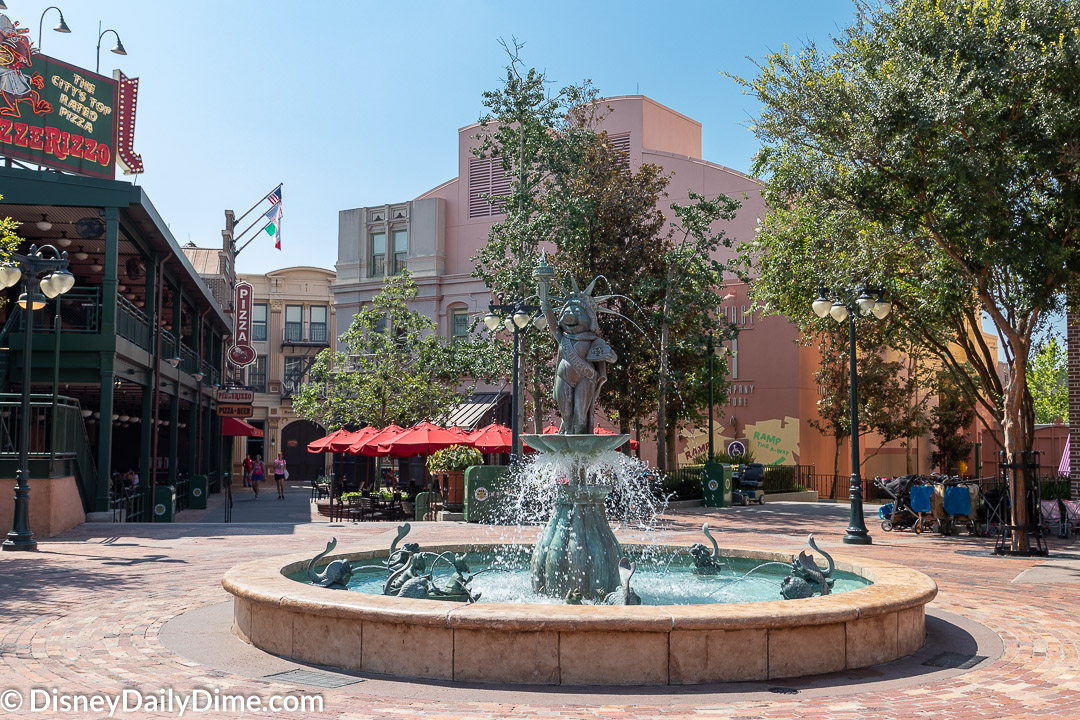 What's the key differentiator in all the parks?  The number of things to do indoors and the number of outdoor attractions.  What penalizes Animal Kingdom the most is the fact that almost every attraction is outdoors.  When it rains, and certainly if there is lightning in the area, the attractions will close.  Its marginally better now that Pandora has opened up, but not much.
Epcot When it Rains at Disney World
Epcot is the best because there is only one outdoor attraction in the whole park, Test Track.  Other than that, every ride will remain open and running during rainy weather.  There are some good places like the Land where you can do multiple things without ever having to go outside.  You can also tour around World Showcase, shopping and dining along the way.
Magic Kingdom When it Rains at Disney World
Magic Kingdom does close a lot of attractions in the rain.  They include Tomorrowland Speedway, Tom Sawyer Island, Festival of Fantasy Parade, Pirates of the Caribbean (only if there is flooding in Adventureland).
In addition, they will close attractions for lightning in the area (but not just rain).  Lighting will close Big Thunder Mountain Railroad, Seven Dwarfs Mine Train, Splash Mountain, Jungle Cruise, Magic Carpets of Aladdin, Dumbo the Flying Elephant, Liberty Belle Riverboat, Astro Orbiter, Mickey's Royal Friendship Faire (a show in front of Cinderella Castle), and Swiss Family Treehouse.  Even with all these attractions potentially closed, there are still many attractions still running.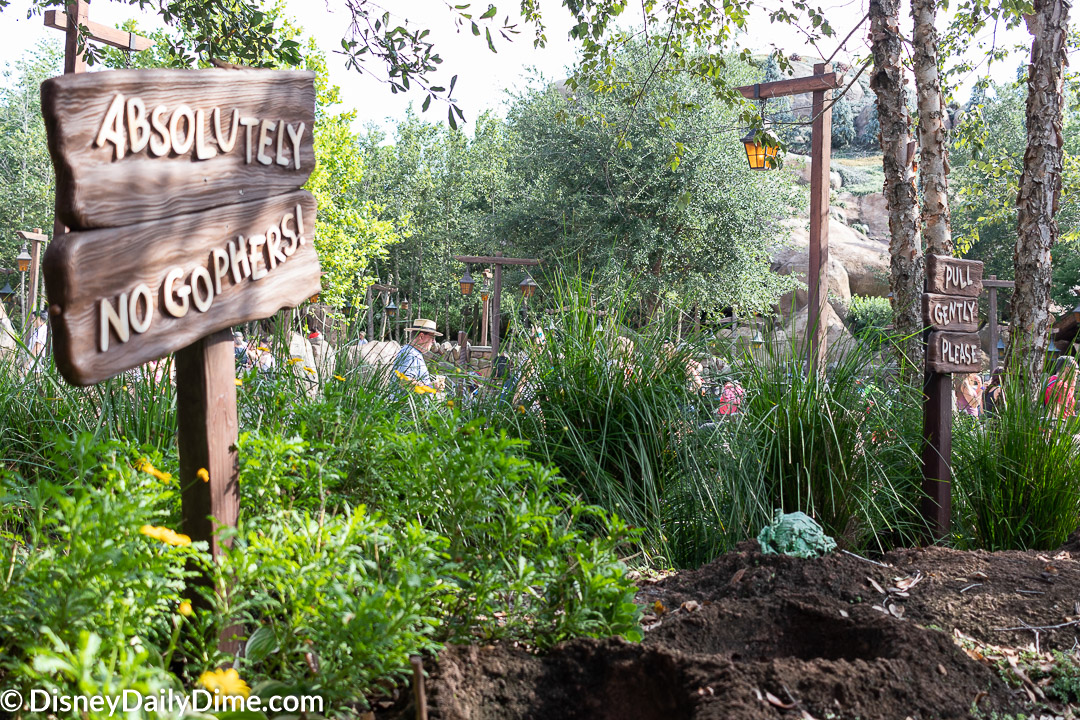 Magic Kingdom also gets a bit of a boost because they have some special rainy day shows.  Those are the Magic Kingdom Rainy Day Cavalcade and a rainy-day version of Mickey's Royal Friendship Faire.  Lightning will cancel these as well.
Hollywood Studios When it Rains at Disney World
Hollywood Studios follows closely behind.  There are only a few attractions that will close for weather here.  They consist of Jedi Training, Indiana Jones Epic Stunt Spectacular, Fantasmic!, Beauty and the Beast, and the various outdoor Star Wars shows.  Slinky Dog Dash will close in heavy rain.  The problem right now is that this leaves less than 10 attractions still operating.
The Water Parks When it Rains at Disney World
The water parks do not close for rain.  They will close down the rides for thunder and lightning.  The park will still be open so you can shop or eat.  You can check out this video of Elsa and I doing the Slush Gusher at Blizzard Beach in a hard downpour.
Options Besides the Parks
Maybe you aren't overly interested in dawning your poncho and braving the elements.  There are still a host of other things you can do.
If you want to unwind for a few hours, you can make your way over to the Grand Floridian Spa.  Get a massage and have lunch or dinner here for a very relaxing day.  There is also a spa at Saratoga Springs at Disney Springs.
Maybe you want to go catch a movie.  There is a 24 screen AMC theater at Disney Springs, too.
Resort hopping can also be fun.  There are lots of things to do and see.  You can use the time to eat at restaurants that you may not have hit otherwise.  You can also use it as a reconnaissance trip to see if a resort interests you for a future trip.
Remember that there isn't resort to resort bus service.  You have to connect at Disney Springs or a park.  To simplify things, you may want to get to the Magic Kingdom area hotels (Grand Floridian, Polynesian, and Contemporary) and hop amongst them.  The monorail connects each of resort and you don't have to get out in the rain.  You should note that you can't swim in a resort pool unless you are a guest of that resort.
If you have kids that like gaming, many of the resorts have arcades.  Not all arcades are created equal however.
Disney Springs
One area we see a lot of conflicting advice revolves around Disney Springs.  Some people say it's a great way to go take care of shopping and maybe grabbing a bite to eat.  On the flip side, others say that Disney Springs attracts a large crowd on rainy days and is packed.  You are also largely outdoors unless you are inside a shop or restaurant.  We haven't been to Disney Springs during a rain event, we're usually in the park.  Our gut says to stay away.  Besides, the parks are still open and going.  Use this time to get some more touring done.
Keep Your Chin Up
As you can see, there are still plenty of ways to have a good time in the rain.  You just have to make sure you know what to do when it rains at Disney World.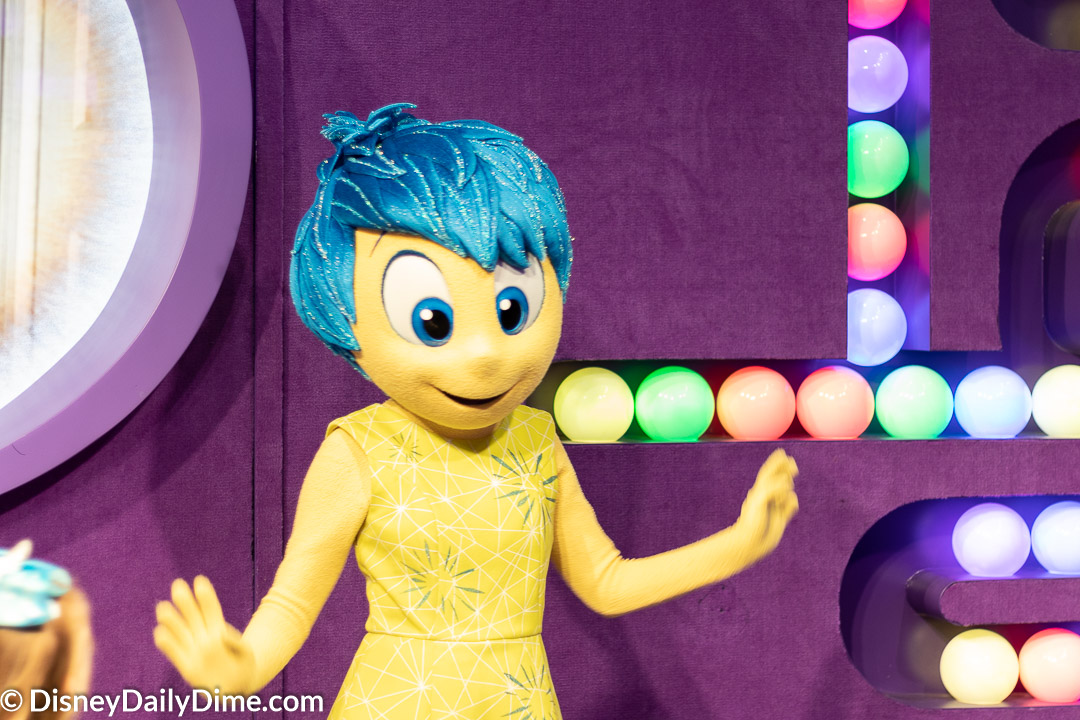 We can't emphasize enough that your attitude will largely determine if the rain is a good experience or a bad experience.  Don't be like Sadness, be Joy!  The sun will come out tomorrow!