In a huge announcement, Disney has agreed to buy most of the assets of 21st Century Fox.  Disney is acquiring most of Fox's film production and distribution assets, along with select cable channels, among other assets.  Here is a more detailed breakdown of the assets Disney is acquiring, if you want to know more.  The acquisition price of the transaction is estimated to be $52 billion.  Give the size of the purchase, you can be assured Disney has a plan to monetize the assets that is has acquired.  We only need look to the acquisitions of Marvel Entertainment and Lucas Film for how Disney has handled the acquisition of staple franchises like The Avengers and Star Wars.
I think this deal has many facets that caught Disney's eye.  Here are a few:
The synergies of combining movie, television and entertainment assets (Disney has cited over $2 billion of synergies in the deal)
Acquiring additional content as Disney prepares to launch its own direct competitor to Netflix
Acquiring an additional 30% stake in streaming service Hulu, which will give Disney a controlling interest of 60%
While these are probably some of the more important aspects of the deal, Disney never forgets about its flagship parks when contemplating a transaction of this size. So that is our simple question, what does Disney buying Fox mean for the Disney theme parks?  A simple question, with a very complex answer.  Let's talk about this question on a franchise by franchise basis.
The Simpsons
Ah yes, lovable Homer, Marge, Bart, Lisa and Maggie will move in with Mickey and the clubhouse gang.  A staple of Sunday night television for the last 20 years, The Simpsons are arguably Fox's most recognizable property.  They are also one of the more family friendly properties as well, which could play.  In addition to the core Simpson's clan, there are a host of other characters (we're looking at you Krusty The Clown and Side Show Bob) and marketing tie in's that could lend the Simpsons to some good park integration.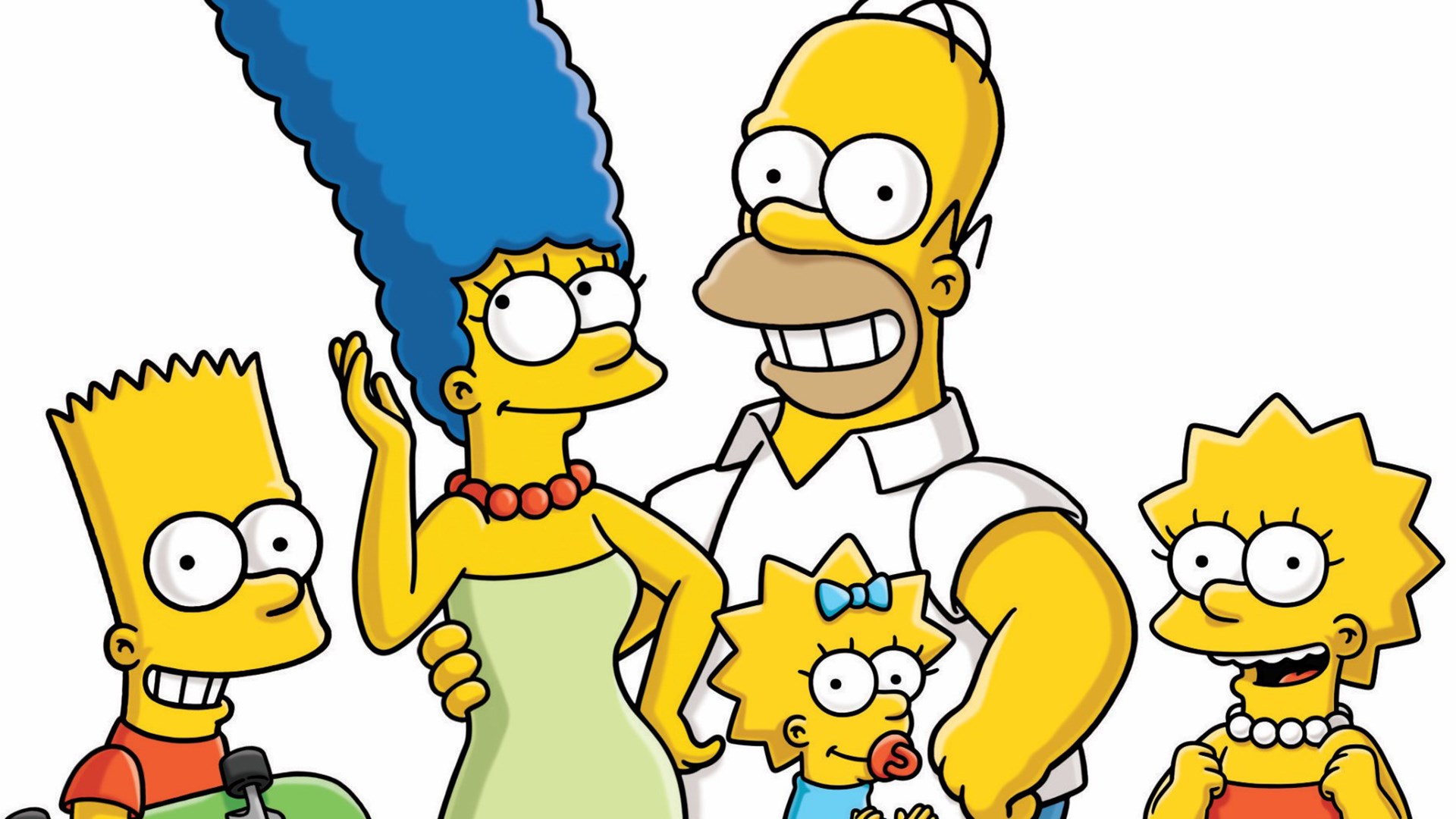 You can also use some of the small, but still known themes and locations from the world of the Simpsons. You can open up a Kwik-E-Mart to serve as a place to pick up refreshments? You could also see a proliferation of the toys being sold in the parks. Get your Bart Simpson plush doll, right along side Aurora and all the other princesses and then have them delivered to your room. Yes please.
So how could the Simpsons be incorporated into the Disney parks? This answer is park dependent. Currently the rights to use the Simpsons is held by Universal Studios in the United States, where they use them in their Orlando and Hollywood theme parks. I wouldn't be surprised if Disney explores conversations with Universal about buying the rights to the Simpsons for the Disney theme parks. However, given the large investment made by Universal in its parks, I would not expect them to come to any sort of deal. So that leaves the Disney theme parks outside of the United States. My belief is you could see something like a Simpsons ride or elements being incorporated into a park, but not anything on the scale of the new Star Wars Galaxy's Edge. Singular rides or small areas dedicated to the Simpsons in the international parks.
X-Men
This is the granddaddy of intellectual property in this acquisition, as it reunites a big piece of Marvel intellectual property with the portion that Disney acquired when it purchased Marvel Entertainment back in 2009.  With a movie franchise that has done very well over the last decade, and well-known characters like Wolverine, Cyclops, Jean Grey and Professor X (among a long list of others), these characters have an inherent fan base built into them.  There is one other X-Men character that is interesting due to the huge success of his debut film at the box office: Deadpool.  The R-Rated nature of that movie may make it more of a challenge to incorporate him into a Disney park and retain the true essence of that character.  Nonetheless, I think it is a safe bet that X-Men characters are going to be integrated into the parks and probably in a big way.  Much like the discussion about the Simpsons above, the theme park rights to X-Men is a bit complicated.
What we know is this, Universal has a fairly iron clad grip on using all Marvel characters in Florida.  There is some speculation out there that Disney could buy their way into using the Marvel characters in Florida.  However, the rest of the world, including California appears to be fair game.  And we already know that Disney is ready to bring the Marvel characters international with the Iron Man ride in Hong Kong.
Internationally, the combination could lead to a full-blown theme park add on.  The Marvel Cinematic Universe alone, has topped over $8.2 billion at the box office internationally.  That's 61% of the worldwide take of almost $13.5 billion.
And this is before Avengers: Infinity War and Black Panther come out in 2018.  Fox has made a very respectable $5.0 billion at the box office with the X-Men characters.  Combined, that makes an almost $20 billion goliath with a stable of hundreds of characters.  Given the thirst for the Marvel characters, one of the Asia based parks makes the most sense for this type of expansion.
Back in the United States, the big winner is Disneyland.  If Disney was going to replicate what they are doing with Star War, Disneyland is where they can build a whole new add on to the park.  It could be a fully immersive experience, just like Galaxy's Edge.  Numerous attractions, character meet and greets, even put in a hotel.  You have already seen the first step toward more integration with the rebranding of Tower of Terror to Guardians of the Galaxy — Mission: Breakout!  Now, given that Disney is making a huge investment in Disneyland right now with Galaxy's Edge, I would not expect this expansion of the park to come anytime soon.  You are likely talking 5-10 years before anything would open.  But given the current limitations at Disney World, they have to make a move in California to have a United Stated based presence.
Not all is lost at Disney World when it comes to X-Men (or Marvel as a whole).  Mickey and his friends have had some small dalliances with the MCU characters.  While small, things like wrapping the monorail in a marvel themed skins, showing some movie clips in the parks, and the new "Super Hero Headquarters" show that Disney is still trying to incorporate the characters into the park as best it can.  The Super Hero Headquarters opening was really interesting, as it was about as direct a shot across the bow as they can make right now, without outright violating the contract with Universal.  Something as simple as removing the Marvel name can make things like this a possibility.  But reality is, until the ownership issue by Universal is resolved, you probably won't be seeing any substantial X-Men character related rides, meet and greets, or other activities.  More on Disney World here in a minute…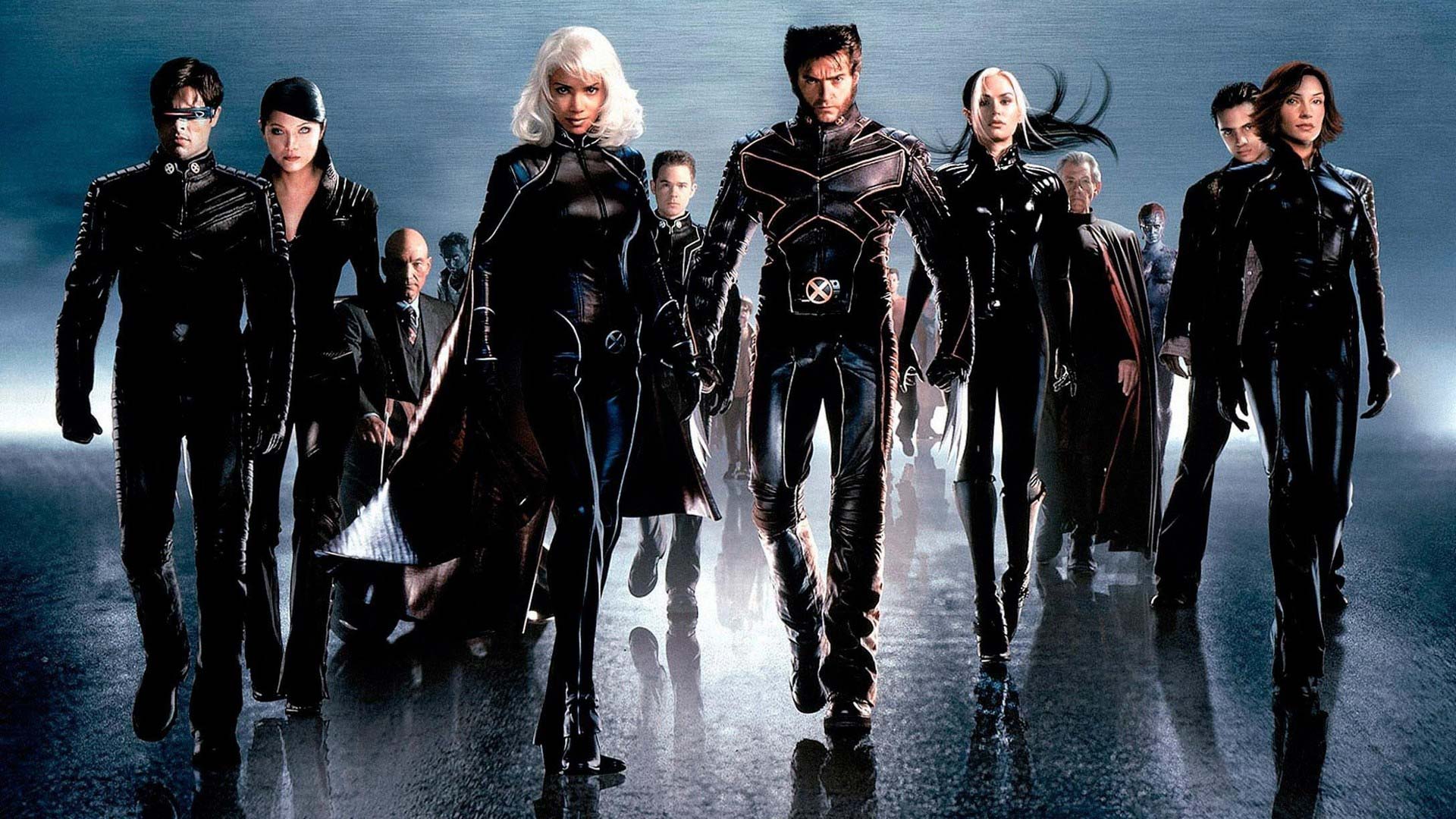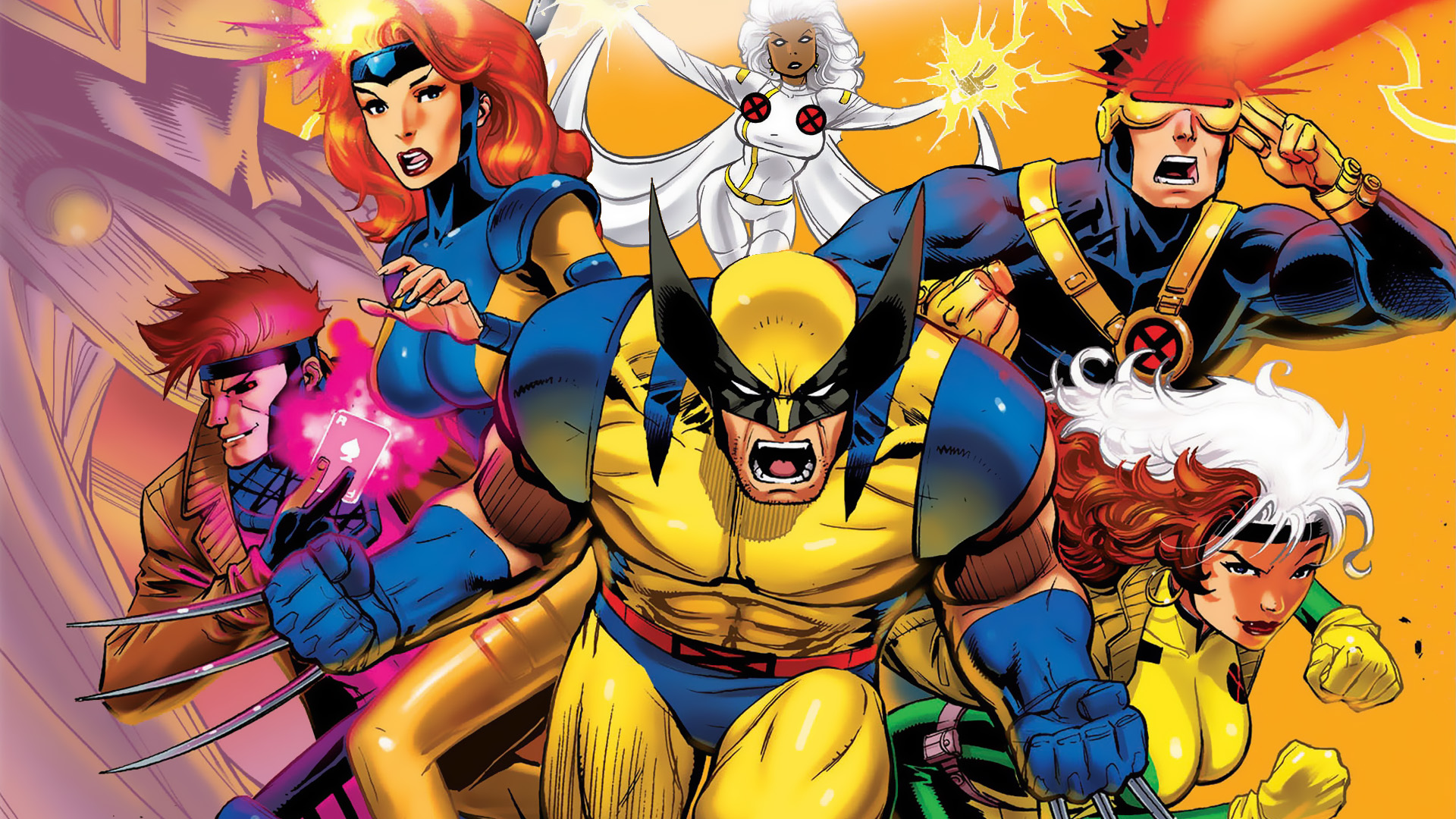 National Geographic
A lesser thought of property that Fox controls for television is National Geographic.  What could be a better fit for Animal Kingdom than the world's most authority on all things nature than National Geographic?  Now, I don't think you will see anything like a National Geographic ride, I can't even think what that might be.  However, I do think it creates a great branding opportunity in several ways.
First, you could enhance the branding around the parks by doing simple things like putting the National Geographic logo on the cast members, especially those that work with the animals.  You could brand it all over the park with signage.  Maybe even rename a shop to the National Geographic shop.  Next, could you create special events in the park where you bring in some of the National Geographic talent and have them do some of the animal related discussion and workshops?  While Flights of Wonder is now closed, imagine something like that with some of the bigger names of National Geographic showing up to do a week of shows for a limited engagement.
You could potentially have some reverse marketing, where you bring some of the National Geographic talent into the park and film shows talking about how Disney is helping wildlife and some of the conservation efforts they support.  All along, they could work with the animals and give you some behind the scenes views of Animal Kingdom.
It would only seem fitting to have a National Geographic themed television channel similar to the other on property park television channel, customized for Disney World.  Maybe it only shows on televisions at Animal Kingdom Lodge, but given the cost of producing something like that, they would likely put it on all the resort hotel televisions.  Michelle told me this wasn't 100% clear, so for clarity, I know that there is a National Geographic television channel currently.  This is meant to be a hotel only channel focused on Animal Kingdom and branded as National Geographic.
Now this is all my speculation, but I thought this was an overlooked Fox brand that could have a nice dovetail with Animal Kingdom.
Fox Sports Regional Networks
Another overlooked aspect of the acquisition, is that Disney is buying the Fox regional sports networks, like Fox Sports Southwest, etc.  Given that Fox is maintaining ownership of the main Fox sports channels (FS1 and FS2) and the mega brand that Disney owns in ESPN, it is widely expected that all of the regional and specialty sports channels that Disney is acquiring will be rebranded to ESPN.
For the parks, ESPN and its brand are most affiliated with Disney World given the ESPN Wide World of Sports Complex and the ESPN Club at Disney's Boardwalk.  For me as a sports fan, being able to walk into the club and have dinner and being able to see my favorite sports team that may have been televised on a Fox channel, this will be heaven.  It will also help make the branding cleaner.  With all the screens going, you will see more ESPN and less Fox logos.
As far as the ESPN Wide World of Sports Complex, it will become more of a destination for sporting events that have traditionally been televised by Fox's regional channels.  It will also potentially bring more visitors to the parks as they try to leverage this asset to host more events.  I wouldn't consider it a major increase in the number of visitors, but I fully would expect them to bring more events to the Wide World of Sports Complex.
Disney World Impact Revisited
So, I can't cover every property that Disney is acquiring from Fox, but I do think completely ignoring them would miss the biggest opportunity for Disney World.  Take a look at the graphic on the right for a view of some of the bigger franchises that I have left out of the discussion so far.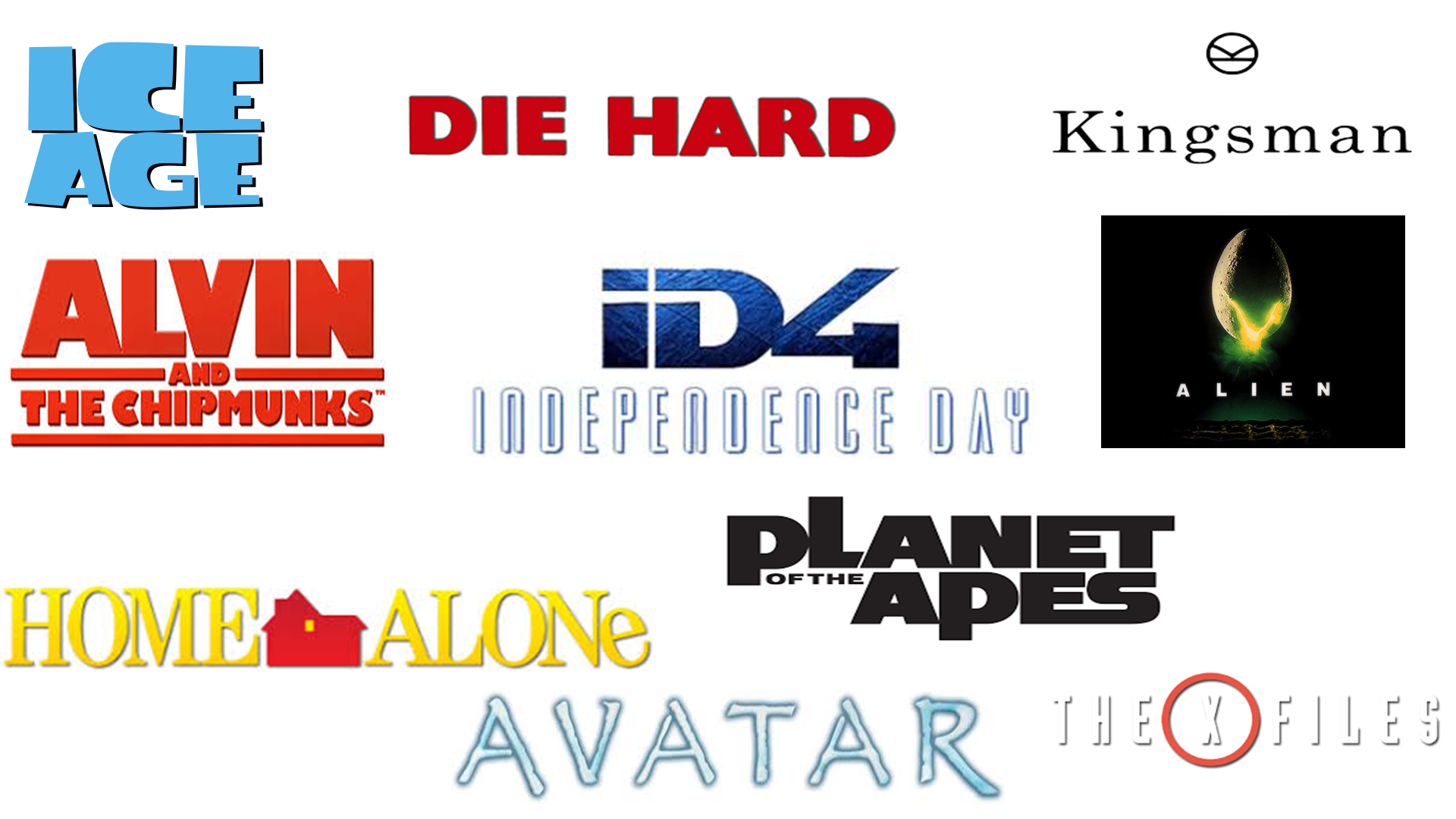 What does that mean for Disney World you ask?  Its all about expanding the movie and television presence of Hollywood Studios.  Disney is clearly ready to invest in Hollywood Studios, just look at the development of Toy Story Land and Galaxy's Edge.  Any and all of these Fox properties are fair game for Hollywood studios.  In my mind, one thing is for sure, Hollywood Studios will look very different in 10-20 years.
How will it change?  Some of it will be branding and subtle things like the movie artwork, pictures, and miscellaneous move paraphernalia scattered through the park.  Others changes will be much more noticeable and hopefully a catalyst to visit the park again and again.
If you like thrill rides, imagine an Aliens themed ride where you race through the spaceship avoiding the Aliens at every turn.  Could be something like a roller coaster or maybe more like Dinosaur, where you are on a singular car.  Imagine being in the dark and seeing Aliens scatter on both sides of you or coming face to face with the big momma Alien!  It gives me chills just thinking of it.
Or how about taking the Kingsman property and create a live action show to showcase some of the crazy stunts they pull off.  The visually stunning aspect of that more could lend itself to some awe-inspiring moments for crowds.
Imagine being able to step into the shoes of Caesar from Planet of the Apes by creating an interactive exhibit where you can let people see what it is like to do motion capture work, just like Andy Serkis.  I would wait in a line for a few hours to be able to give this a whirl.  And if you would sell a video of me performing along side with what the mo-cap animation would look like, I'd probably pay handsomely for that.  What has a better feeling of Hollywood these days than getting to create your own performance.
Now, these are just my ideas, and not anything I have seen remotely talked about, but hopefully you get the point.  While some of the limitations around the Simpsons and X-Mex at Disney World kind of stink, there is still a whole world of great Fox movies franchises out there.  The boundaries are basically limitless.
Toys
Worth a mention, but doesn't need to be anything in depth.  Each of the various franchises mentioned above could come with their own toy lines that will surely be sold in the theme parks.
Wrapping Up
As you can see, Disney buying Fox will have far reaching and long-term ramifications for the Disney theme parks around the world.  It may take a while for any of this to play out and remember the deal hasn't closed yet.  It is anticipated to close sometime in 2019, so keep that in mind.  The deal also can face regulatory hurdles with the Department of Justice.  There is no guarantee the deal will be approved, just look at the ATT/Time Warner deal as evidence.  But this much I am sure of, the wait will be worth it.  I bet the Imagineering team at Disney is salivating already thinking of what they might be able to create with these properties…and so am I.
Hop down and tell me what I missed, what you are most looking forward to or even your ideas for rides and attractions you think that Disney could create with the Fox properties!