Now that we have covered some of important things you need to consider and what you need to book, you may still be trying to get it all straight.  What do and I need to do and when do I need to do it?  A reasonable question.  Read on for our point of view on what a Disney World trip planning timeline looks like.
The timeline below is meant to represent our best-case scenario to make sure you get the best options and good prices for your trip.  If you get to this page of our guide and realize that some of the dates have passed, have no fear.  It isn't the end of the world, your vacation isn't ruined, you can still make this trip.  However, you do have some catching up to do.  Try and get through all the milestones as quickly as possible and get caught up to the appropriate place on the timeline.
For the timeline below, when we say have something done at 210 days out, that's what we mean.  This set of tasks should be completed at 210 days, not just started.  How far in advance you choose to work on these things is up to you, but don't wait until the last minute.  Remember, the earlier you book things, the more time you have to pay for it.  Paying $300 per month for six months is probably easier on your finances than paying $600 per month for three months.
That said, let's get through the list.
210 Days Out (7 months)
Set Your Trip Budget
As we just talked about you need to know how much you can reasonably spend for your trip.  Getting this lined up before you start the rest of these steps will help keep you on budget.  If you need ideas on on thinking about a budget, you can check out our "Setting and Allocating Your Disney World Budget" article.
Lock in Your Trip Dates and Park Days
Now is the time to decide when you are going to actually go.  You should be doing comparison shopping on what tickets, lodging and flights.  Make sure the dates and costs are going to work within your budget.  However, you aren't trying to book anything yet.  Just know when you are going to arrive and leave.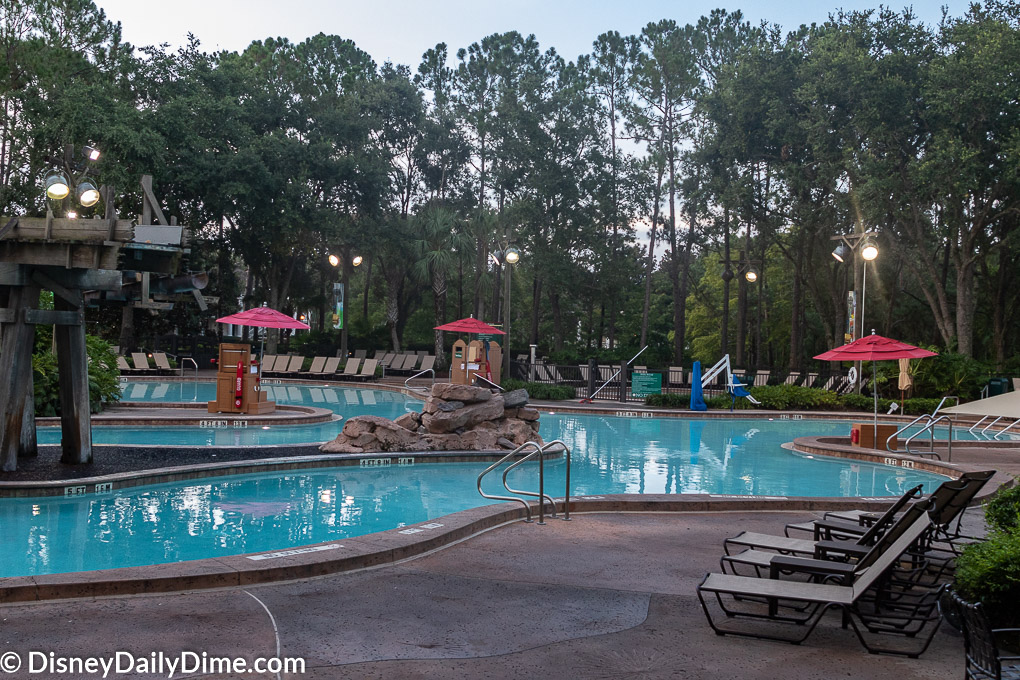 Once you have laid out the days you will be at Disney World, you need to decide what you are going to do on each day.  Which park(s) are you going to visit?  Or are you going to hit a water park?  Maybe one day of lounging around the resort pool?  Whatever it is, know where you are going to be.  It is especially important to know what parks you will be at for our next step.
There are a variety of crowd calendars out there, however, we have not found most of them to be very reliable.  If you want us the extra magic hours to extend your day in the park, make sure you look up what days those are.  Carla likes to use Kenny The Pirate's website for this.  Know it's an odd name, but he has some nice simple graphics on what you need to know by day.
Determine Essential Restaurants and Dates
Now that you know what parks you plan to be at by day of your trip, you can start thinking about what restaurants you may want to hit up each day.  If you plan on visiting some of the higher demand dining experiences, like character meals, you will want to have those clearly defined by this point.  You don't need to know every last place you plan on dining at each day at this time, but if there are important reservations you are going to want, make sure you know it.  Below are some of the hardest reservations to get:
Cinderella's Royal Table
Be Our Guest Restaurant
Chef Mickey's
Victoria and Albert's (especially if you want to dine at the Chef's table)
Princess Storybook Dining at Akershus Royal Banquet Hall
'Ohana
Le Cellier
California Grill
Make sure your desired dining dates line up with the park(s) you will be at that day so you don't have to waste time transferring to get to your restaurant.
Identify Special Events or Attractions You Want to Take In
For some of you, going big and experiencing Disney may be a priority.  That could lead to you taking in some of the special add-on attractions.  Know the three "W"s about them.  What's the special event or attraction?  When am I going to it?  When can I book a reservation to it?  Here are some of the more common events and attractions we see people booking:
Bibbidi Bobbidi Boutique – Book 180 days out
Food and Wine Festival (No ticket needed to attend the general festival, but you do have to make a reservation if you want to attend some of the signature dinners, wine tastings, etc.) – Book when tickets go on sale, which can vary from year to year
Mickey's Not So Scary Halloween Party – Book when tickets go on sale, which can vary from year to year
Mickey's Very Merry Christmas Party – Book when tickets go on sale, which can vary from year to year
Back Stage Tours
Hoop-Dee-Doo Musical Revue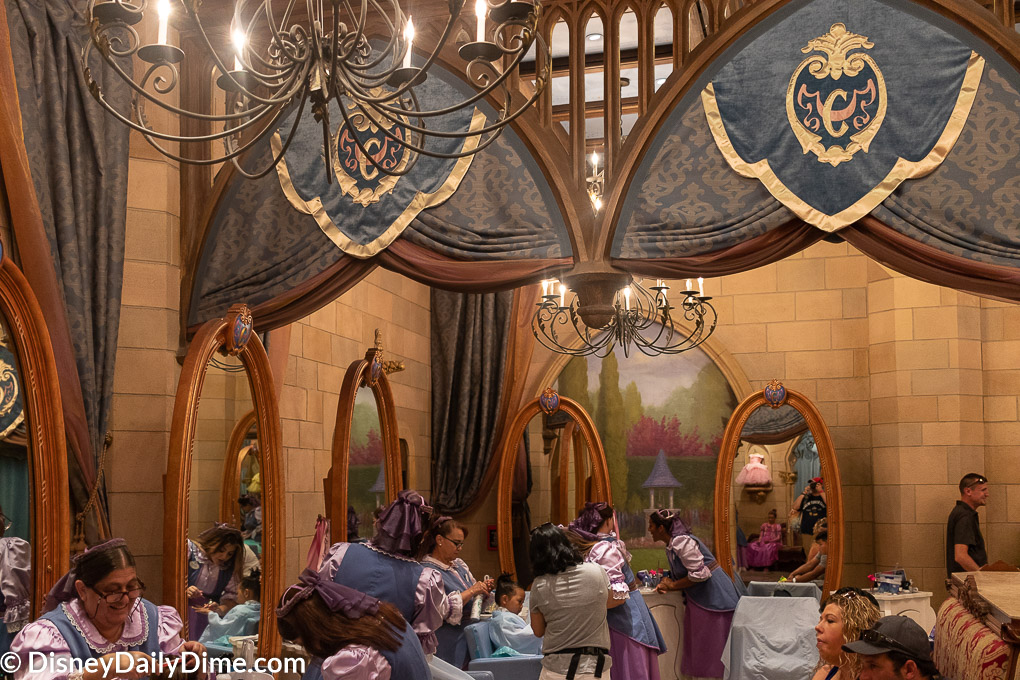 Set up Your My Disney Experience Account
The My Disney Experience website is what you will use to book hotel reservations, tickets, FastPass+ and dining reservations.  You can do this at mydisneyexperience.com.
180 Days Out (6 months)
Book Your Lodging Reservation
Some may not want to book this early because the fear they'll miss a good deal.  Don't worry!  You may choose to stay at a Disney World resort or off property, it doesn't matter.  You want to reserve your room early to ensure availability, especially at peak times.  If Disney offers a promotion after you have booked your reservation, just call them up and have them apply it to your itinerary.  People staying at a Disney World resort, will be required to put down a deposit when you book your room.  The deposit is usually around the cost of one night's stay.
Make Your Essential Dining Reservations
All those meals you planned out in the last section, now is the time to book them.  Remember, you don't have to book every last meal of your trip at this time, but if you want in at the prime locations or at a very specific time, booking early gives you the best chance of getting what you want.
These reservations can only be made starting at the 180-day mark.  If you're staying at a Disney World resort, you will be allowed to make all of your dining reservations for your entire at this time.  Even if some of the days are technically more than 180 days away.  For those not staying at a Disney World resort, you will have to log in to your My Disney Experience (or call Disney) account each day and make you reservations for that corresponding day, 180 days from now.
Remember, you don't have to have park tickets or even a hotel reservation to book your dining reservations.  But if you don't have a hotel reservation at Disney World, you will have to do the daily reservation thing.  Save yourself the pain and book your hotel early if you are going to stay on property.
150 Days Out (5 months)
Review Your Dining Plan Options and Book One (If it's the Right Thing for You)
Now is the place in your Disney World trip planning timeline to do a pretty in-depth review of the Disney Dining Plans.  You need to decide if the dining plan is the right thing for you or not.
If they are, it's time to sign up for the plan that fits your needs.  Not doing the dining plan?   Take this time to start thinking about how you are going to eat while in the parks.  Are you going to get groceries while there or just pay for things out of pocket?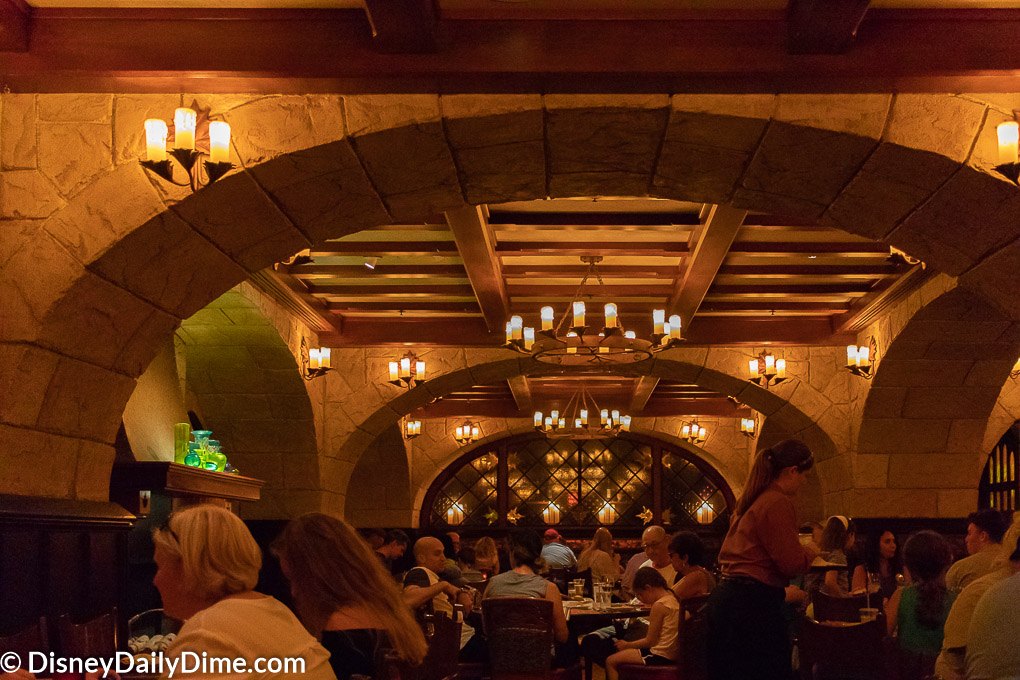 Formulate Your Park Touring Plan
Now you need to get a more detailed on what you want to do in each park.  As we've said all along, don't go crazy, but determine what your group's must-see attractions are, as well as nice to see attractions.  Once you know all the attractions you want to take in, group them into logical clusters based upon locations in the park.  This is how you should target touring the park.  Leave yourself room to explore and do things.  This doesn't need to be a minute by minute accounting of how you plan to spend every day at Disney World.  But it does need to be the basis for a plan.
Make sure you decide which attractions you are going to use your FastPass+ reservations on.
120 Days Out (4 months)
Book Your Park Tickets
No later than this point, you should be booking your park tickets.  The plan you formulated at the 150-day of our Disney World trip planning timeline should determine which tickets you need.  As part of doing this, shop around.  There are lots of deals to be had on Disney tickets, but make sure you buy tickets from a reputable ticket outlet.  NEVER buy tickets on Craigslist or eBay.  With the use of bio-metric identification at the parks, it's very hard to transfer tickets from one person to the other.  If a deal is too good to be true, it's probably a scam.
If you don't buy your tickets through the Disney Website, make sure you link your tickets to you accounting at My Disney Experience.  Do this as quick as possible.  Your tickets must be linked to your account to ensure you can book FastPass+ reservations.  If there is a problem, you want to know immediately.  You don't want to wait till the morning your supposed to book your FastPass+ reservations, only to find out something needs to be fixed.
Make Sure You Have Your Travel Documents Ready
For those of you outside the United States, make sure you have any necessary passports and visas ready for your trip.  Don't just make sure you have documents, make sure they haven't expired!  Some governments can take a while to issue these documents.  If they aren't ready to go, get your applications in now to make sure you have these documents back in time for your trip.
90 Days Out (3 months)
Firm Up Any Lower Priority Dining Plans
You should have booked your high priority, high demand dining reservations right at the 180-day mark.  If you still have some lingering thoughts on other places you might want to eat, make sure you book them by now.
Book Any Ancillary Items
If you need additional reservations for some of the ancillary items we discussed a few sections ago, book them now.  We're talking, strollers, scooters, wheelchairs and the like.  Make sure you shop around for these, as you can likely save money and get a better product if you don't buy through Disney.  Most places will deliver these items to your resort the day you arrive.  Other things to consider are Kids Club or baby sitters.
By this point, you should have also booked any of the special event tickets we referenced in the section at 210 days out.  Consider this a no later than date, as some of those items become available well before the 90 days out mark and you need to book as soon as they are available to get the best options.
Book Your Flights
If you are flying into Orlando and want specific flights, make sure you book early.  You don't want to plan your first park day assuming you will be in Orlando by noon, only to find all the flights that get you there by then are sold out or so pricey it blows you budget.  Book early.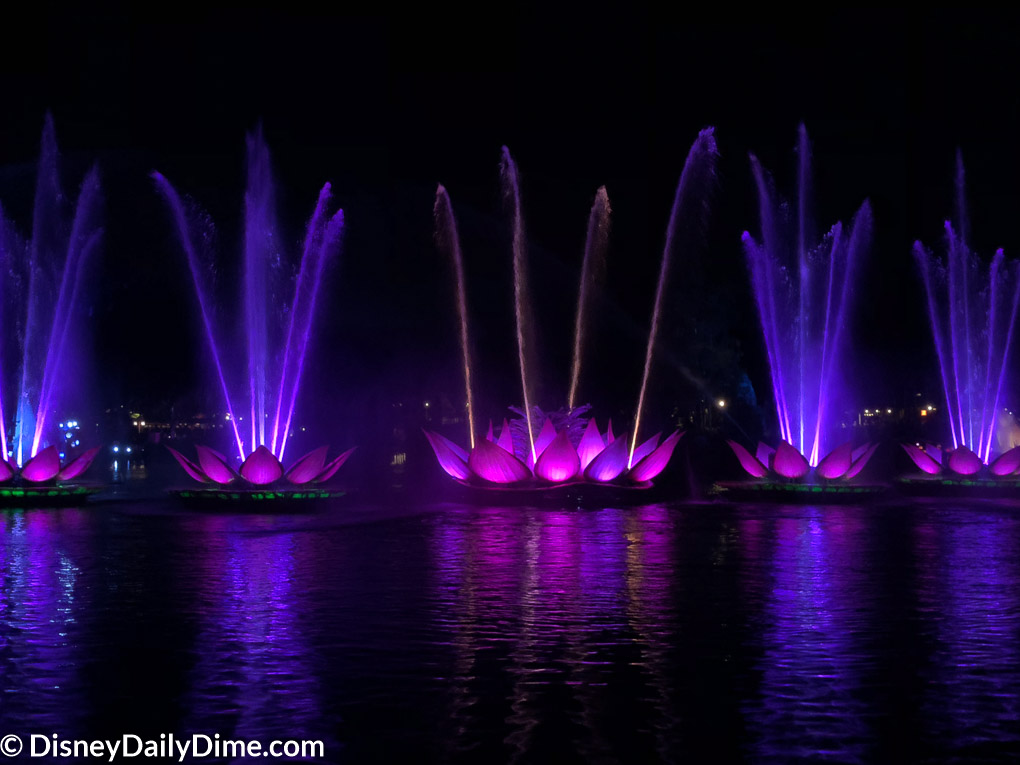 60 Days Out (2 months)
Book Your FastPass+ Reservations
Time to book your FastPass+ reservations if you are staying at a Disney World resort.  As we laid out in our page dedicated to the FastPass+ program, Disney's official website say you can start booking these at 7:00am Eastern Time on the 60 days out mark.  Make sure you are up early to beat all the other people trying to make their reservations too!
Make Your Reservations for Disney's Magical Express
If you are using Disney's Magical Express service to get you to and from the airport, make your reservation now.  This will allow plenty of time to ensure your luggage tags get to you before your trip.  Remember, you need to know your flight information before you can make this reservation.  Book your Magical Express reservation.
45 Days Out
Make Your Last Trip Payment
If you book a package deal through Disney, your final payment will be due 45 days before your trip begins.  For those only booking rooms through Disney, you have to make your payment upon arrival at your resort.
Order and Customize Your Magic Bands
If you are staying at a Disney World resort, you will have your magic bands mailed to you.  They usually arrive in the few weeks leading up to your trip.  Make sure you log into your My Disney Experience account and customize them.  Nobody wants the default grey they issue if you don't do this!
Don't Forget to Make Sure Home is Taken Care of While You are Gone
When leaving home, there can be things that need to be tended to even though you aren't there.  Maybe you have a dog you need to board or your cats need to be fed at home.  Are you going to ask your neighbor to get your mail while you are gone?  Make sure you have someone lined up to take care of house items while you are gone.  Let them know in advance, so you have secure plans lined up for these things.  Waiting until the last minute could leave you in a bind.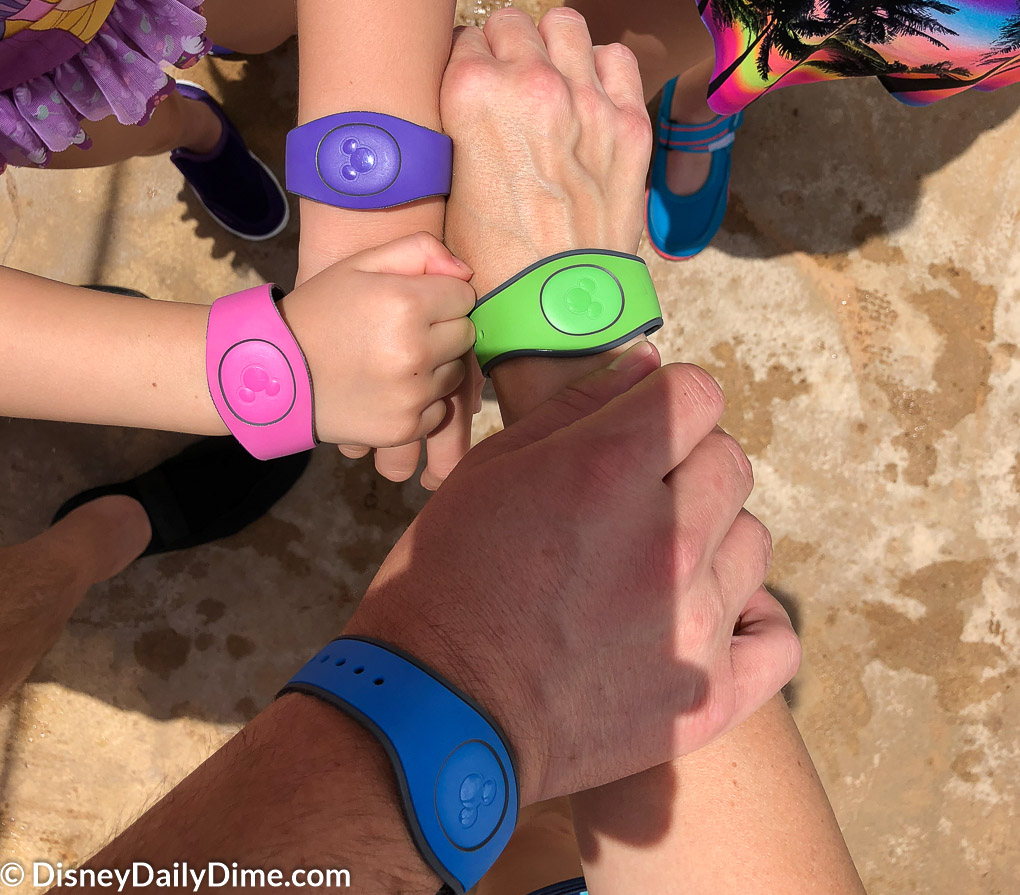 30 Days Out
Book Your FastPass+ Reservations
If you are staying off property, this is when your window to make FastPass+ reservations opens.
15 Days Out
Make Your Grocery List and Place Your Grocery Delivery Order
Buying groceries to make this trip fit within your budget?  Make the list of what you want now.  If you plan on having groceries delivered, place you order ASAP.  If you are going to go shopping on your own make sure you don't forget to bring this list.  We like to use a grocery app for our list so we don't have one more thing to think about packing.
Purchase Your Memory Maker Photo Package
If you want to take advantage of the Memory Maker Photo service, make sure you order it in advance.  You get a lower price and it is all set up and ready to go.  If you wait until you get to the park, it is one more thing that is keeping you from all the attractions you want to see.
Fill Your Prescriptions
Part of taking these trips can involve bringing the litany of medications you have with you.  Don't wait until the last minute to make sure you have enough to make it through your trip.  Take a look at what medication you have now and put your refill requests in for anything that is getting low.  You don't want to put the request in the day before, only to find out you have no refills left and your doctor wants to see you before they issue another prescription.
5 Days Out
Check the Weather
Time to start thinking about packing.  Before you can do that, check what the weather forecast is supposed to be for your time in the parks.  We live by weather.com.
Start Planning Your Packing List
Once you know what the weather outlook is, start pulling the clothes you want to bring together.
Check Your Dining and FastPass+ Reservations
Give these reservations a once over, just to make sure things haven't changed that would alter what you have booked.  Adjust as needed.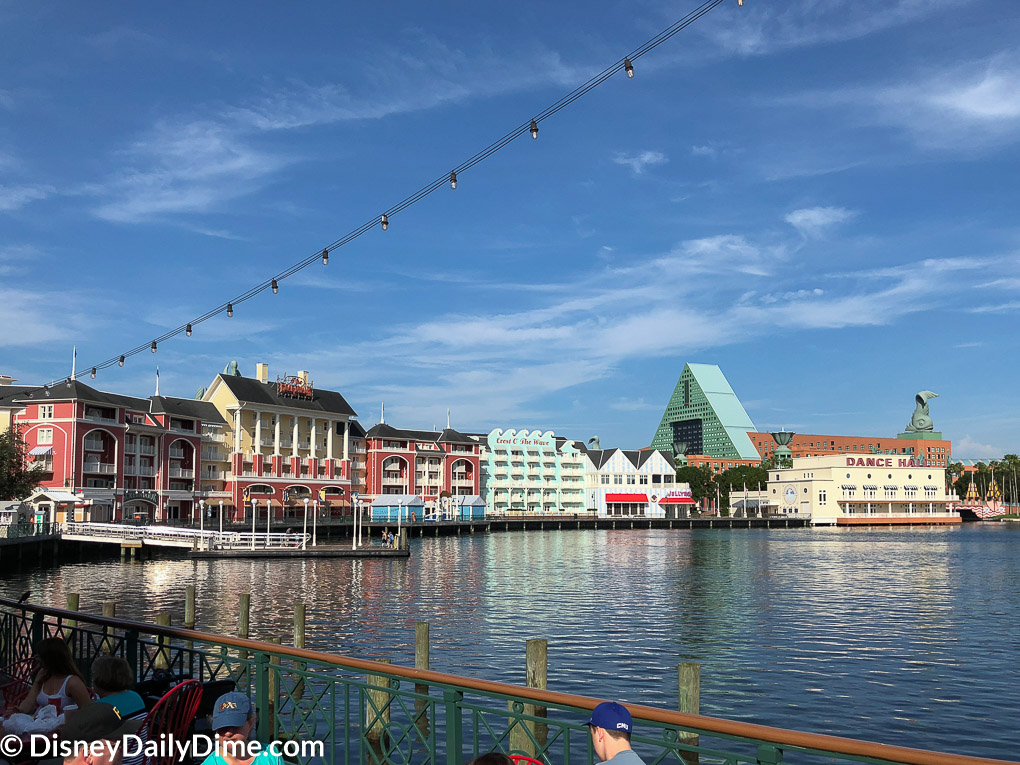 2 Days Out
Check the Weather Again
Do one more check of the weather, just to ensure that something in the forecast hasn't changed dramatically.
Pack Your Bags
Get as much of your bags packed as you possibly can.  Don't forget to pack your MagicBands in your carry-on, along with any confirmation information you might need.  Make sure you put your Magical Express luggage tags on your bags.  If you rented a stroller, wheelchair or scooter, make sure you bring a ribbon or something to tie to it, so you can make it unique.  You'll be amazed at the number of black stroller at Disney World.  A ribbon will help it stand out.
1 Day Out (The Day Before You Leave)
Finish Packing
This should be self-explanatory.
Check in For Your Flight
If you are flying in, log into your airlines website and check in for your flight.  Get the boarding passes you need for your or your family and have them ready to go.
You're Ready to Go
That's it, you've run the gauntlet of the Disney World trip planning timeline!  You should be well prepared and ready to go.  It only took about 2,900 words to tell you that.  It really isn't that bad.  Most steps shouldn't require a significant time commitment.  Just stick to the plan and make sure you do it as early as possible.  This allows you to spread the planning out over 6-7 months, which makes this much more manageable.  And if you only get started with a month to plan, just move through the steps at an accelerated pace.  Start banging them out, one every day or two and you can get caught up quickly.