As we highlighted in our post on Disney reopening procedures, they are going to limit attendance in the parks for the remainder of 2020 and likely parts of 2021.  To do this, they have built what is known as the Disney Park Pass System.  It is a system that reserves your ability to enter the park.  This post will serve as a guide to the Disney Park Pass System.  We'll cover how you use the system to make a reservation, tips, tricks, and some issues we experienced when booking our park passes.
Before we get into the details of the Disney Park Pass System, we do want to remind you that this isn't a replacement for your theme park admission.  You still need to have tickets.  With that said, let's dive into the system.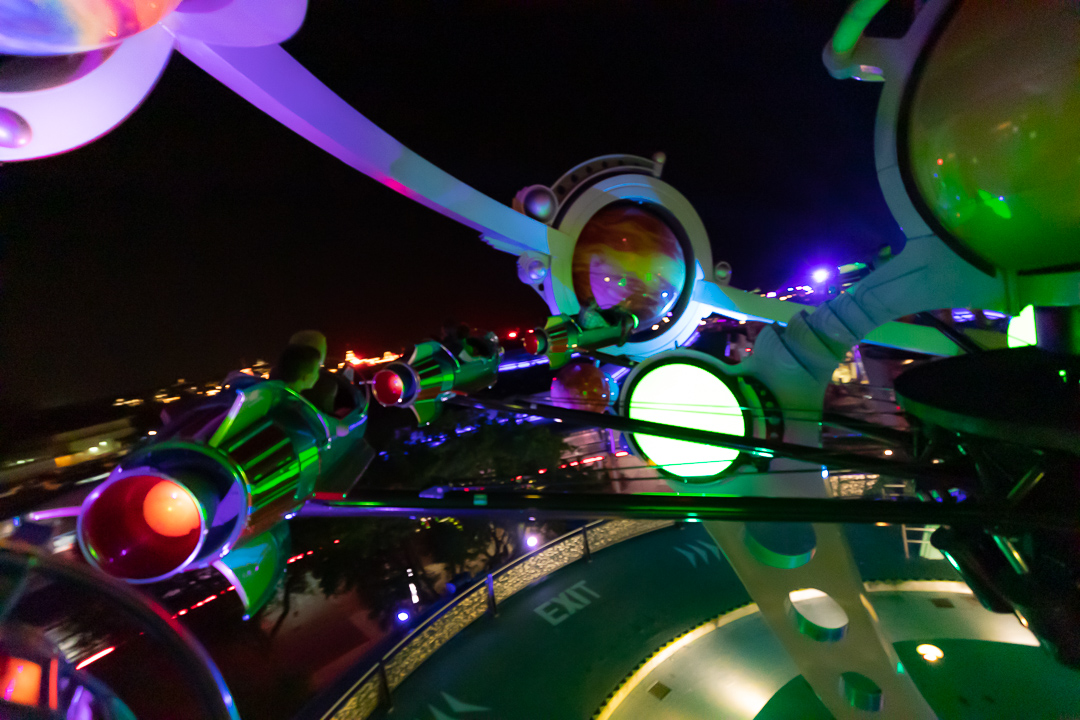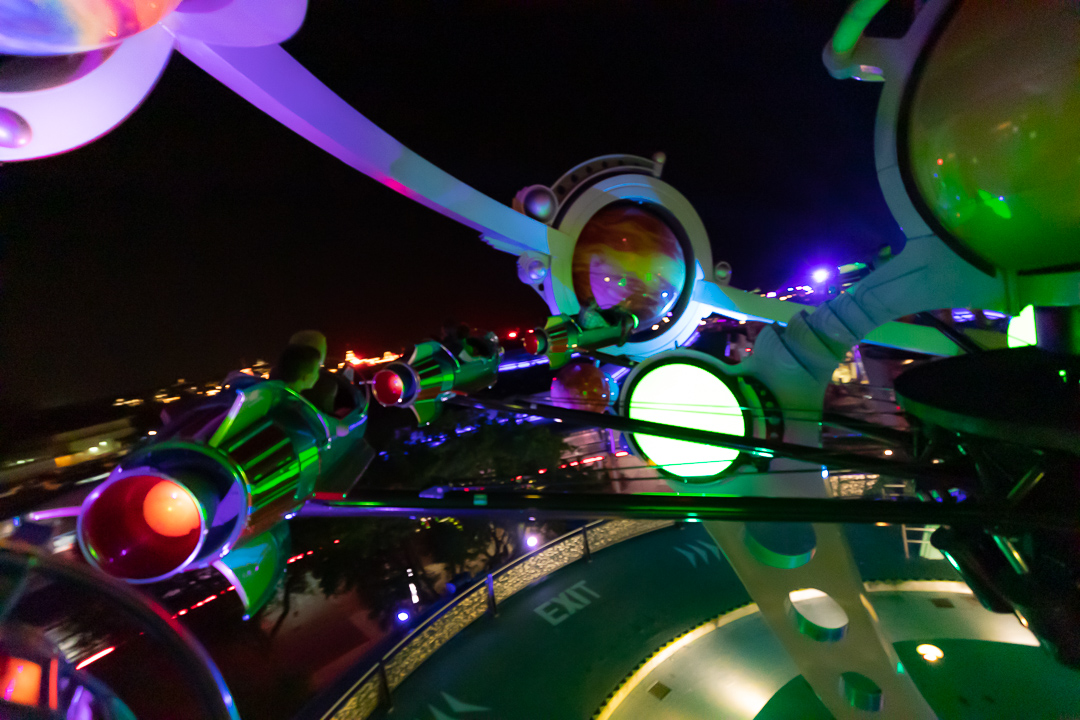 Things to Do Before You Book Your Disney Park Pass Reservations
To have the smoothest possible experience booking your Park Pass Reservations, there are a few things you should make sure are done before trying to book your Park Pass.
First, make sure you have purchased tickets for the days you are going.  You should note that as of right now, tickets are not on sale for 2020.  Disney has said they will restart sales later this summer for 2020.  You can buy tickets for 2021, though.
Once you have your tickets, make sure you link them to your My Disney Experience account.  If you don't have a My Disney Experience account, you will need to create one.
If you have a resort reservation, make sure it is also linked to your My Disney Experience Account.  It's imperative that you do this, as the resort reservation will increase the number of days you can make Park Pass Reservations for.
Lastly, check your Friends and Family list in My Disney Experience.  If you are making reservations for others, you need to link them to your list.  You can add people by going to the Friends and Family list on your profile page.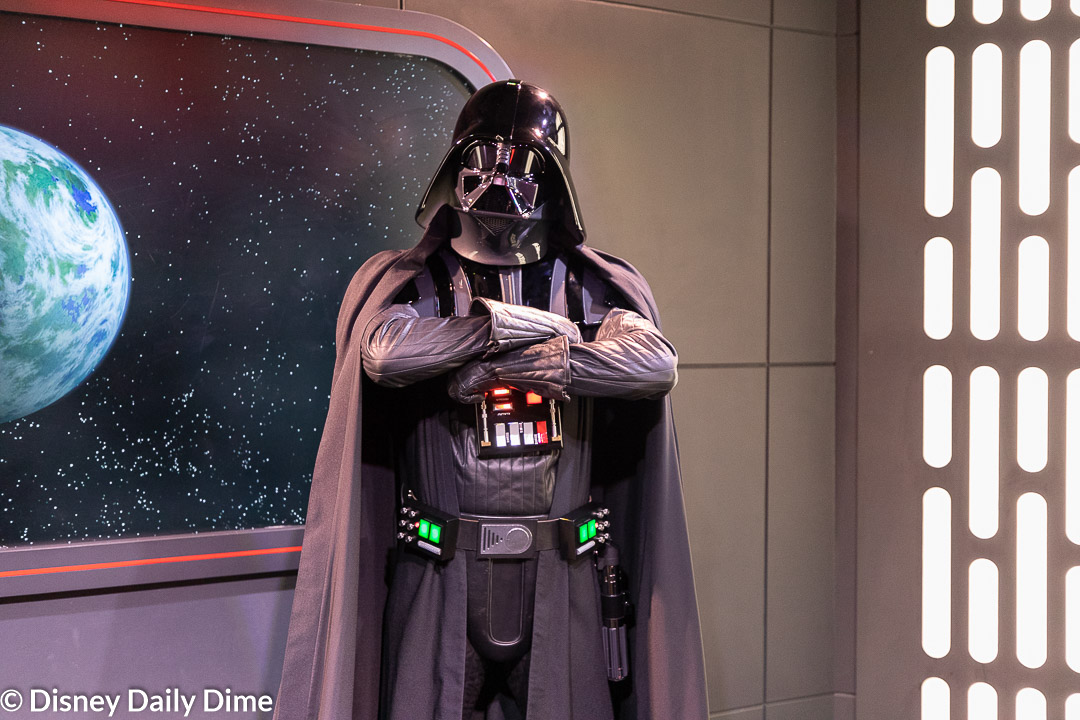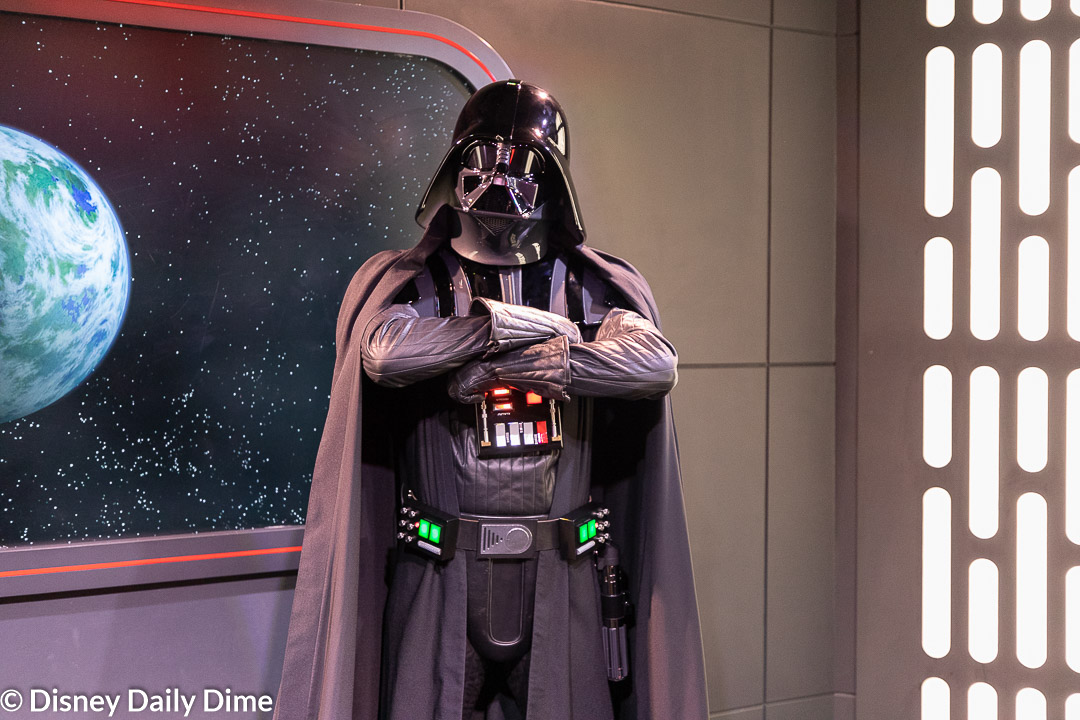 How to Make Your Park Pass Reservations for Disney World
Okay, so you've laid the groundwork for making your Park Pass Reservations for Disney World.  Now it's time to execute.  We'd be remiss if we didn't say that even with all the proper prep work in the world, it won't prevent the inevitable Disney IT issue.  You may find it easier to get by the villain we pictured at the top of this section.
We've experienced it first-hand this morning while trying to make our Park Pass Reservations for Disney World.  If you aren't familiar with Disney World technology, you'll find it a bit glitchy from time to time.  And that may be a generous statement.  We'll cover the basic steps of how to make your park pass reservations for Disney World in this section and talk about some of the glitches in the next section.
We should note that right now, you can only may reservations on the Disney World website.  There is no option to make reservations in the My Disney Experience app.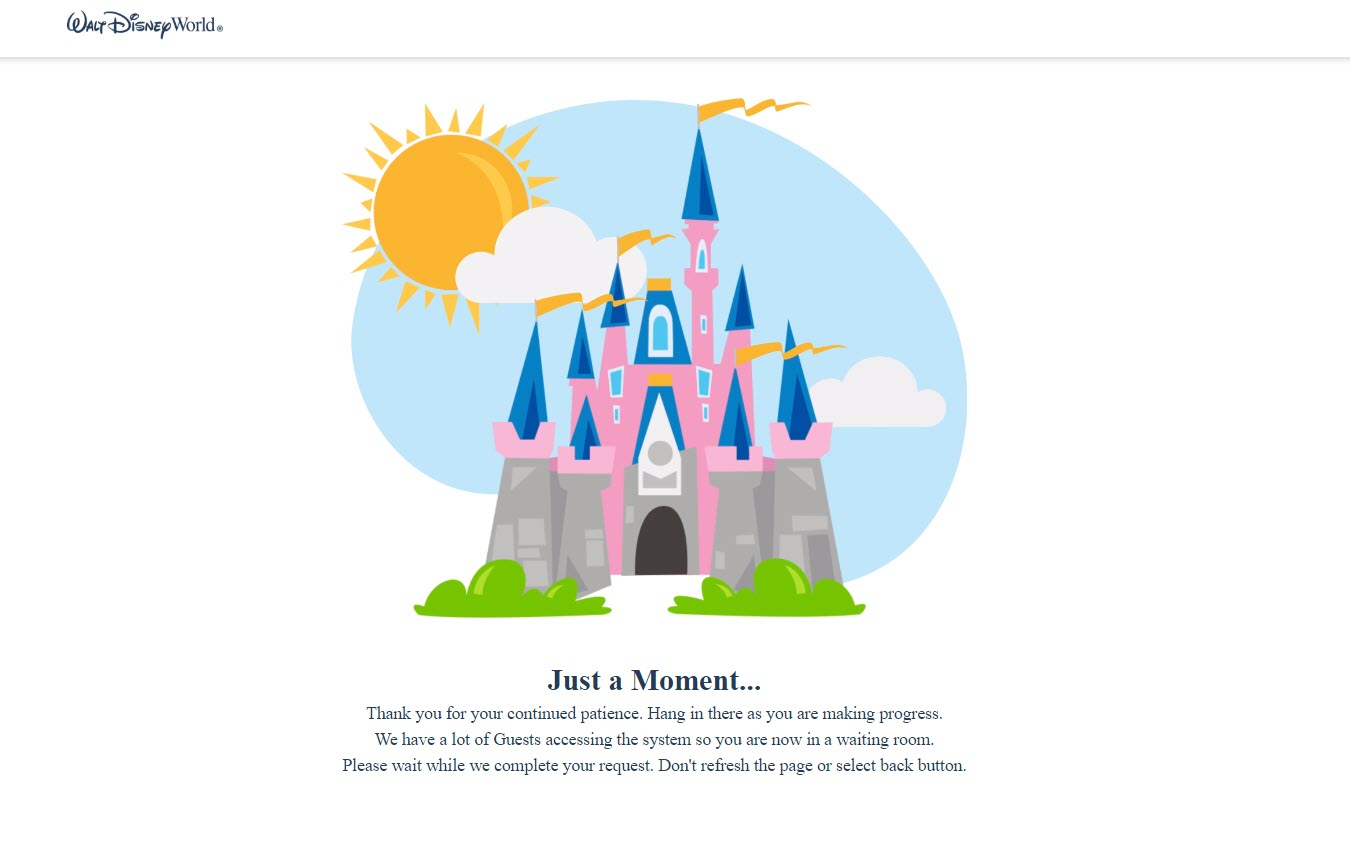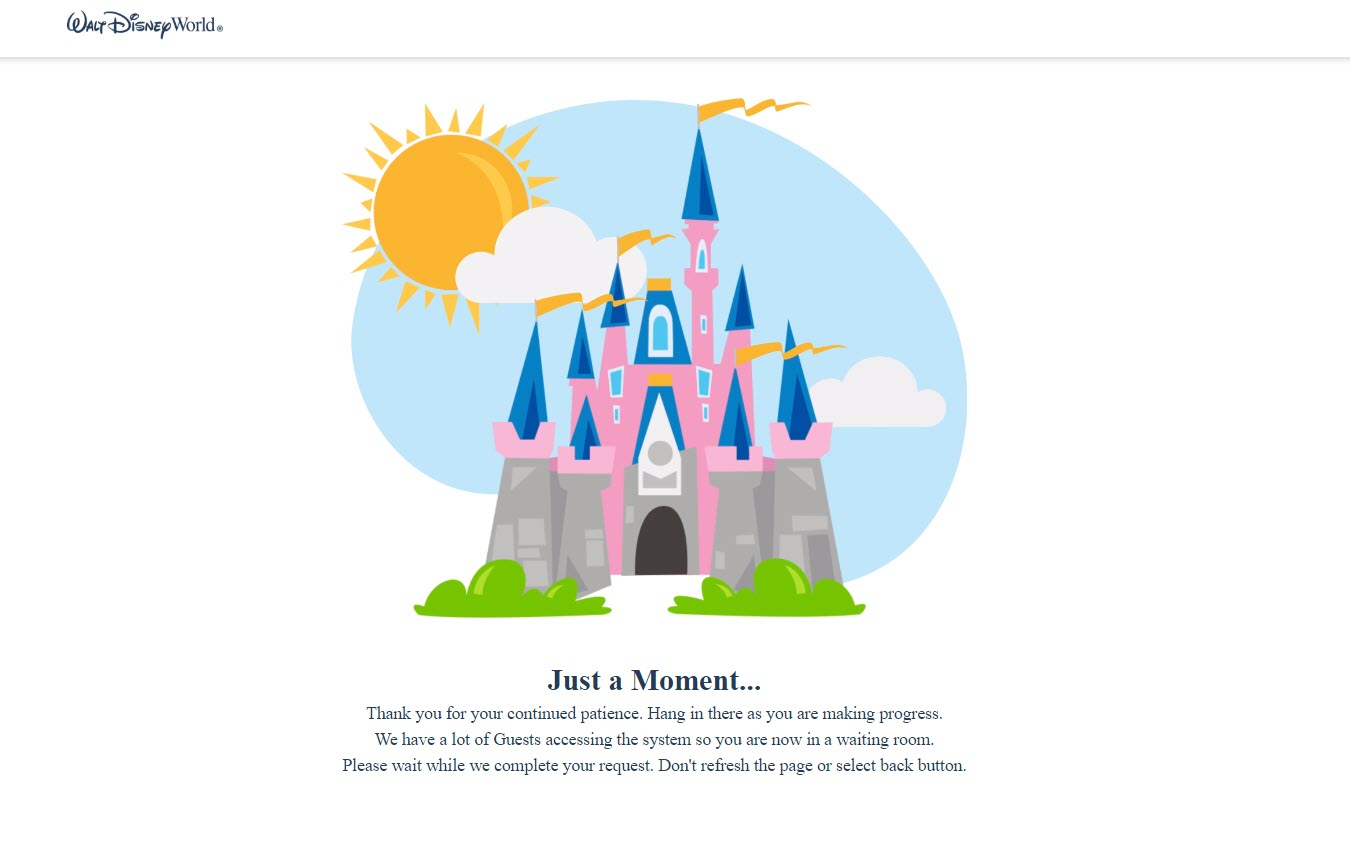 To start making your Disney World Park Pass Reservations, you need to go to the Park Pass Reservations page.  If you just go to the main DisneyWorld.com page and then try to log in or do almost anything, you may get the pink castle above.  We waited there for a while, and then I remembered I had the direct link to the Park Pass Reservation system.  Going here got me past the pink castle.
From that page, you can click on a button that says Make Reservations.  When you do this, it will take you to a countdown page.  It looks like this image below, but I accidentally cut off the timer.  You should note that even if the time says 3 minutes on it when you get to this page, you will likely wait longer.  The time appears to countdown and stops in 30-second increments.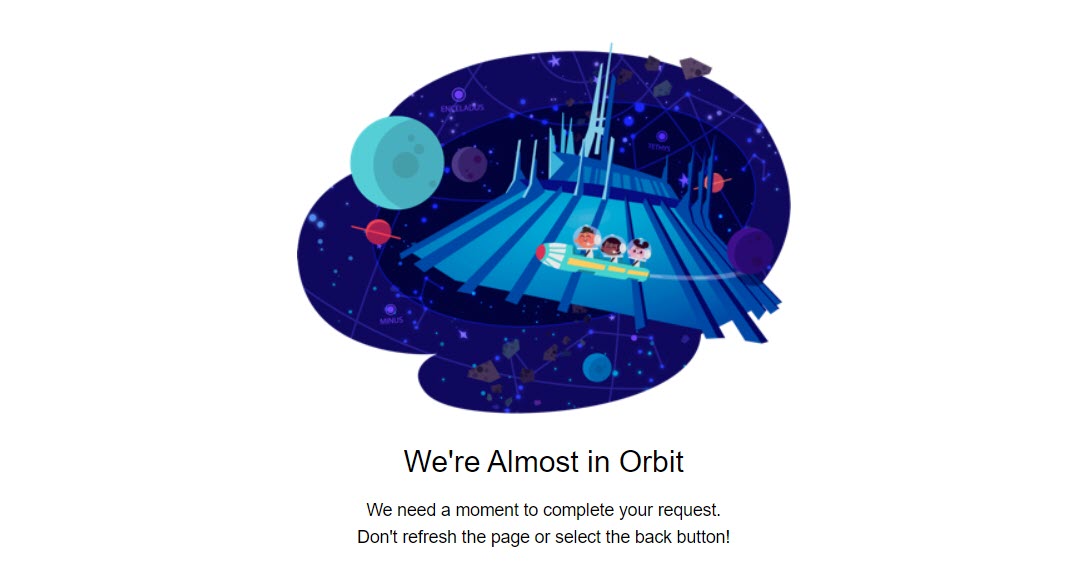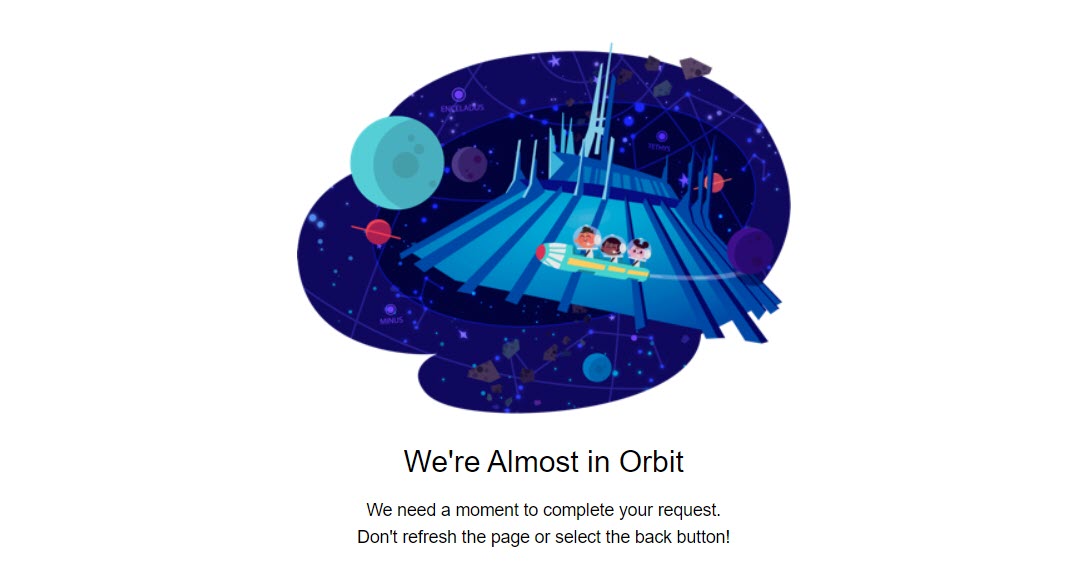 From there, it assesses if you should progress.  Sometimes the countdown went back to where it was (30 seconds back in time), and sometimes it would keep counting down.  We even got to one point where it counted all the way down to zero and then reset to the 30-second mark.  All in all, we waited about 7 minutes on this page, when it quoted 3 minutes to start.
Once you get through this queue, then things get a lot easier.  First, you will select your party.  Just click the box next to the people you want to choose and click continue.




From there, you are presented with a calendar that looks like the image below.  Select the date you want to make your Disney World Park Pass Reservation.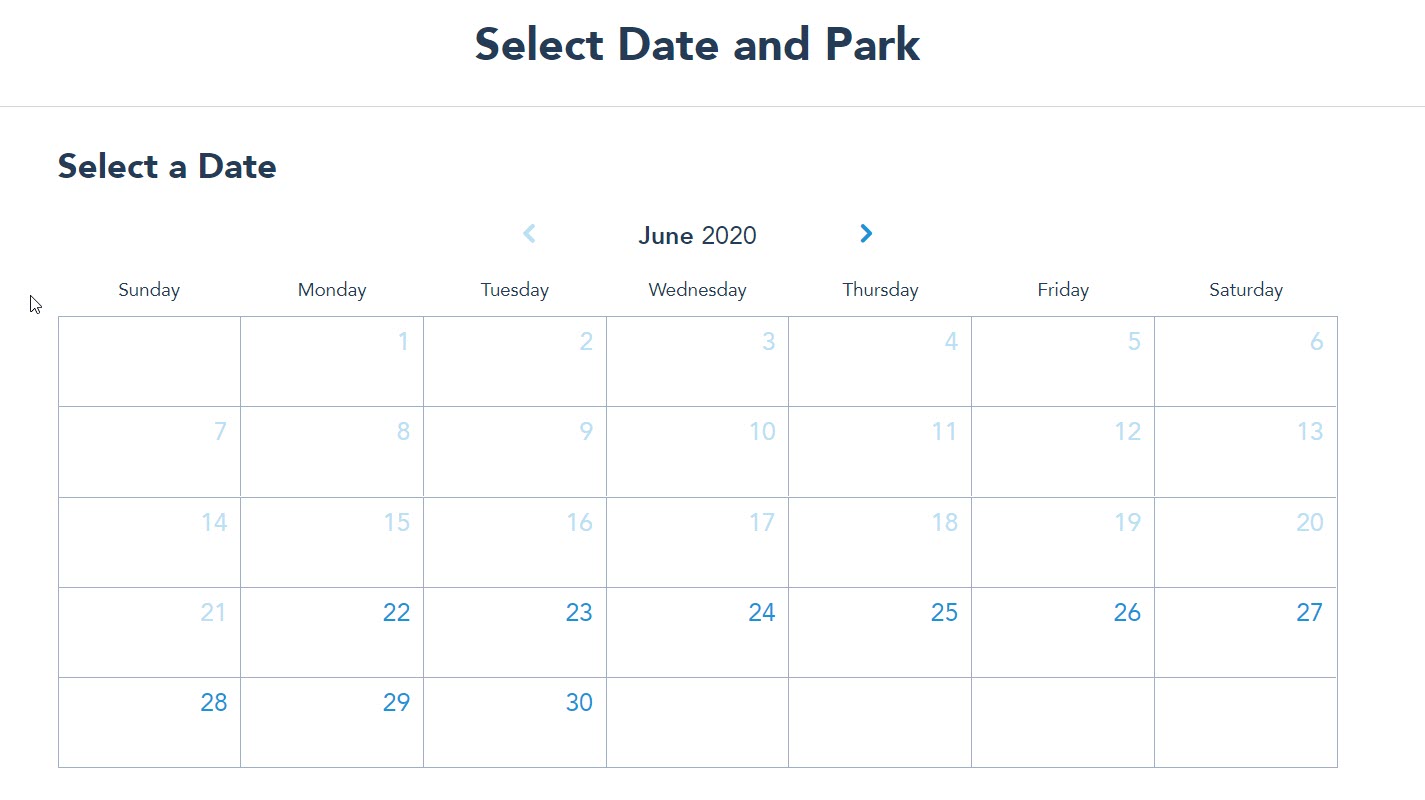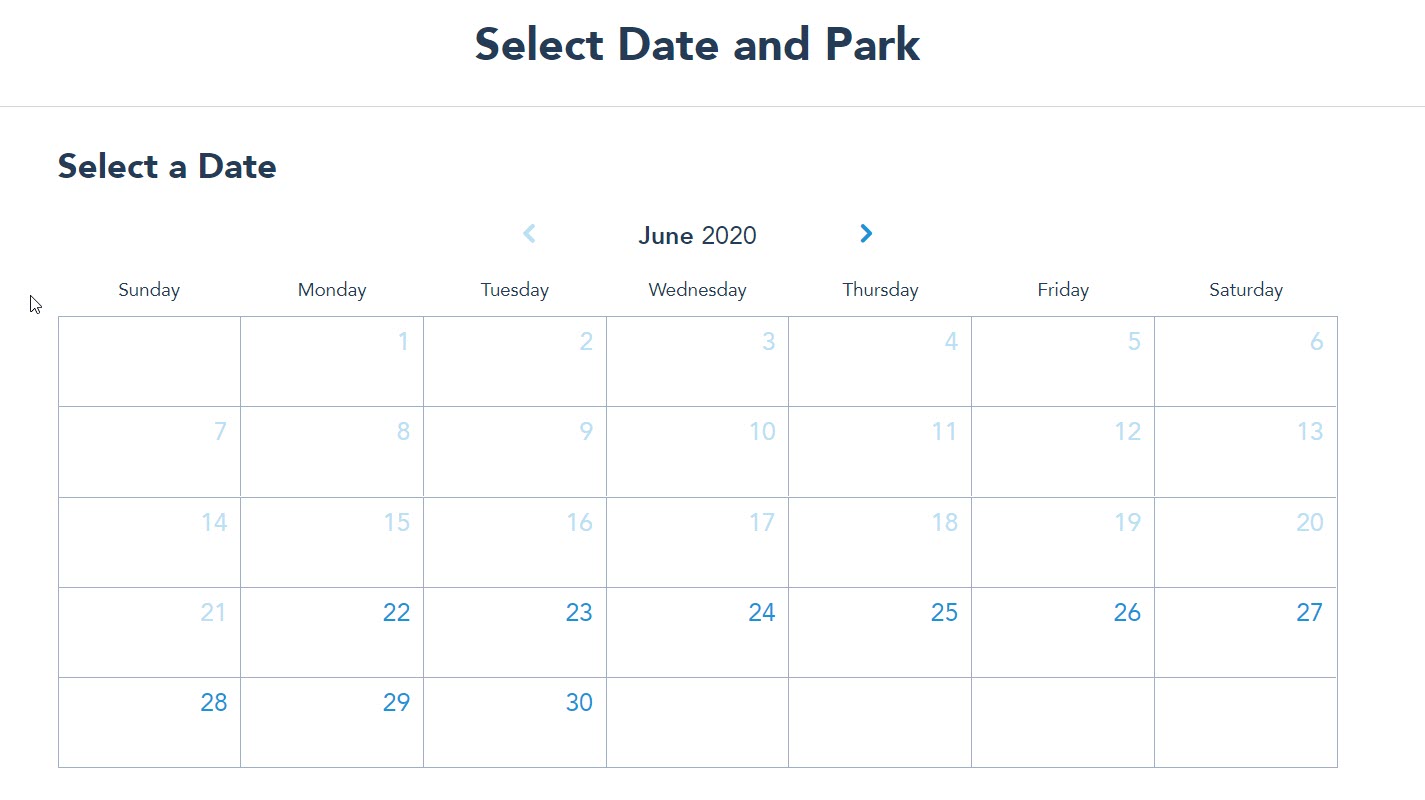 Once you select your day, the page will load the parks that are available to make a Park Pass Reservation.  If they aren't available, the parks are greyed out.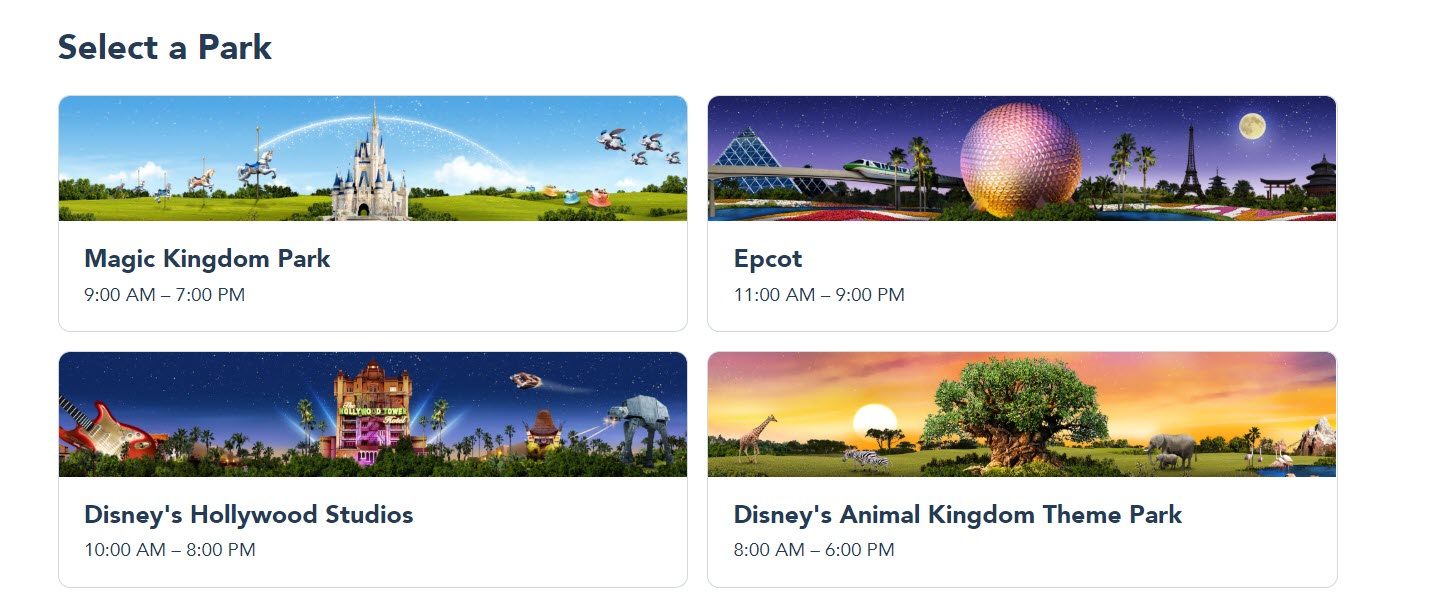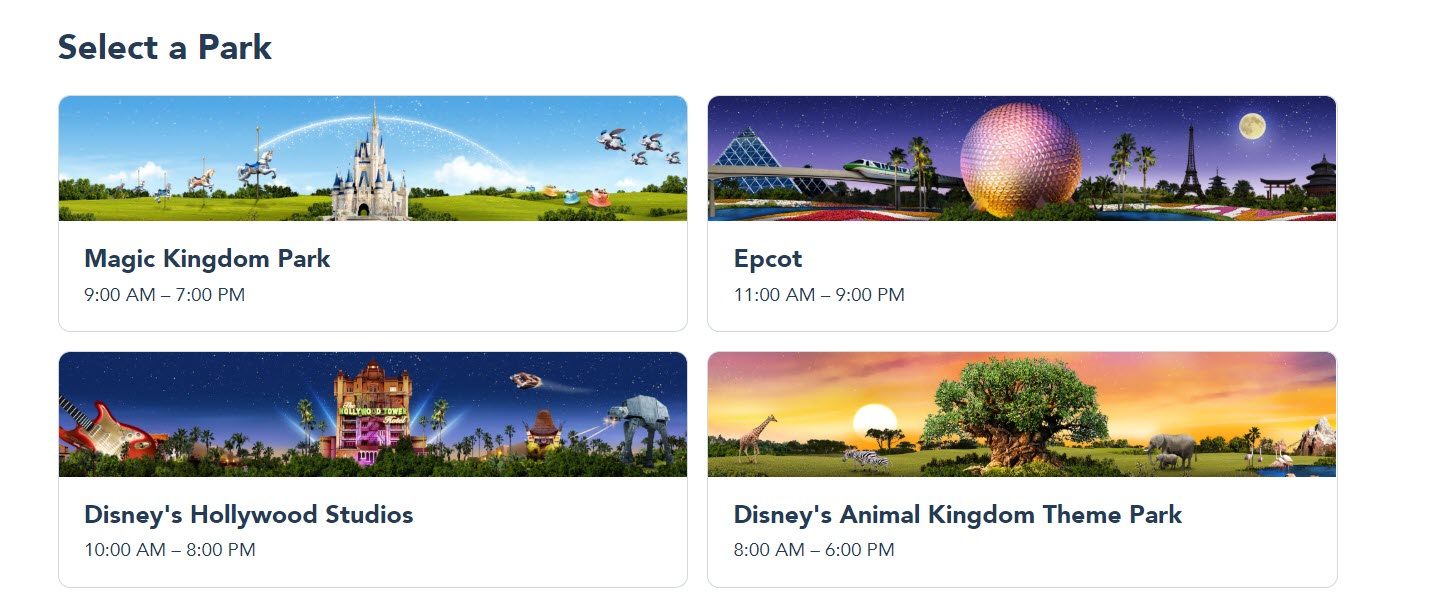 Then you will be taken to a screen to select your time.  The time is the park operating hours for the day.  As of right now, there is only one option.  You can see that in the image below.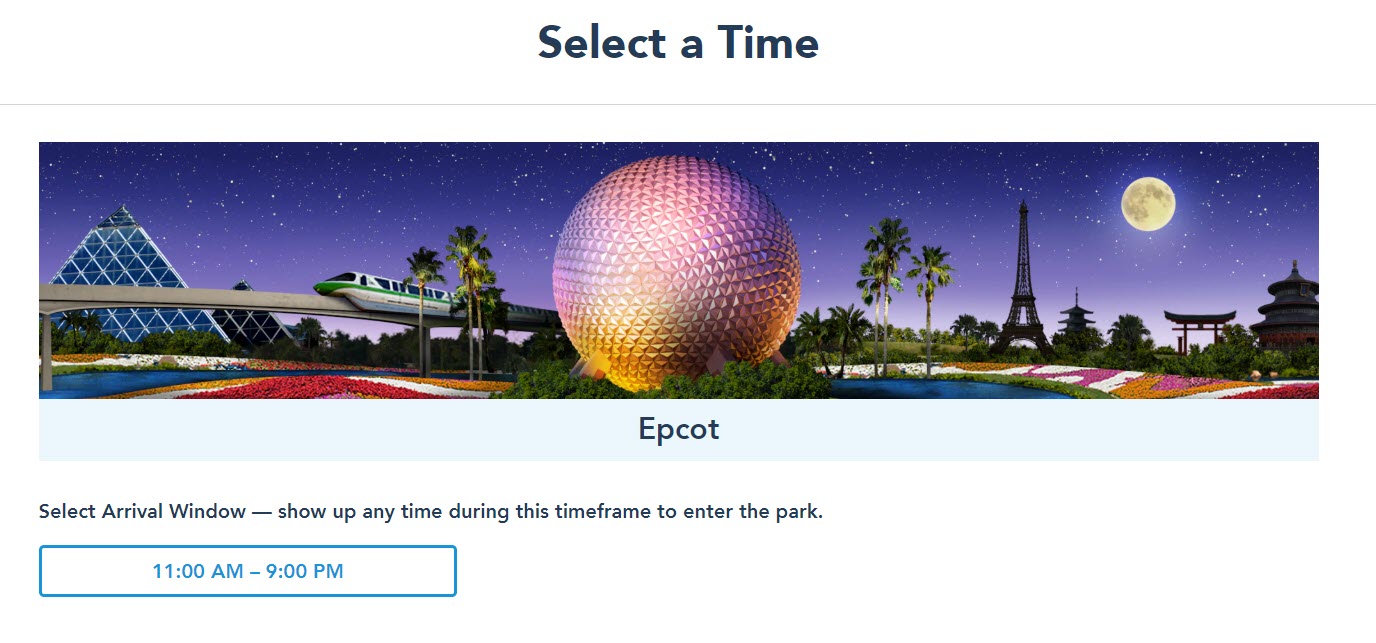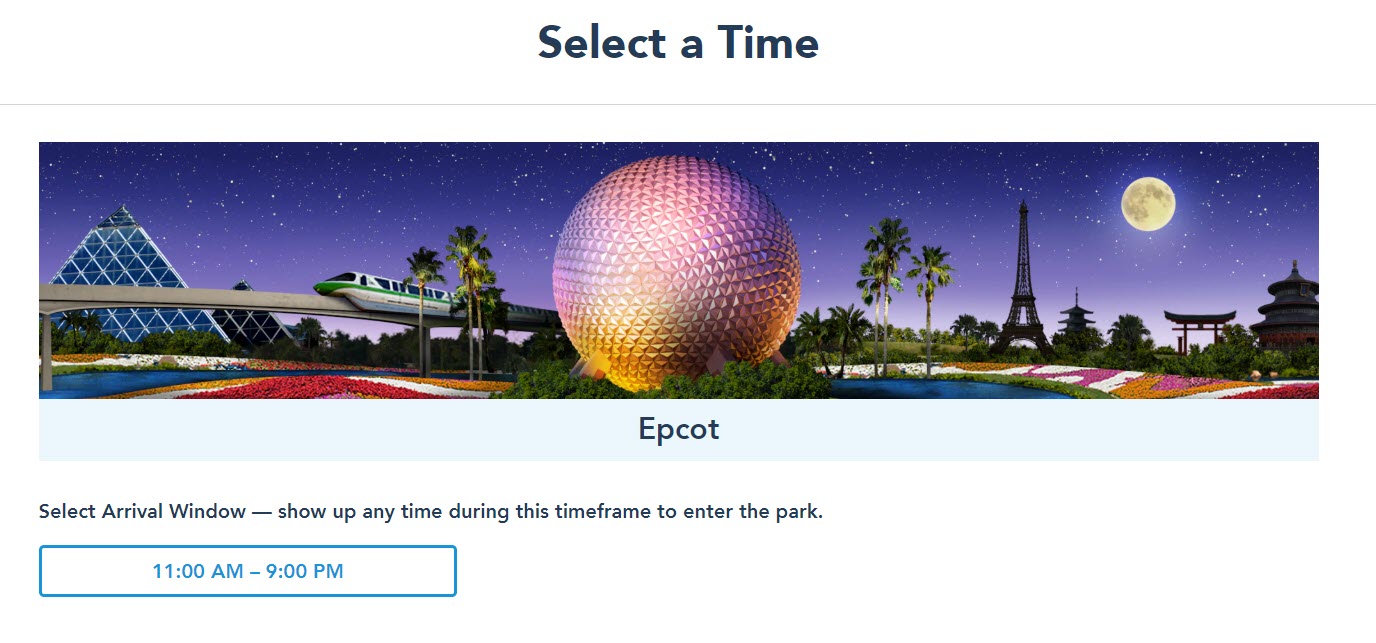 After selecting your park time, you will be taken to a review page.  You can see it below.  The page shows you the park you chose, the date you have a reservation for, and who is in your party.  At the bottom, you will notice the disclaimer that says you agree to the terms and conditions, as well as the COIVD-19 liability waiver.  This is you signing away most rights if you get sick at the park.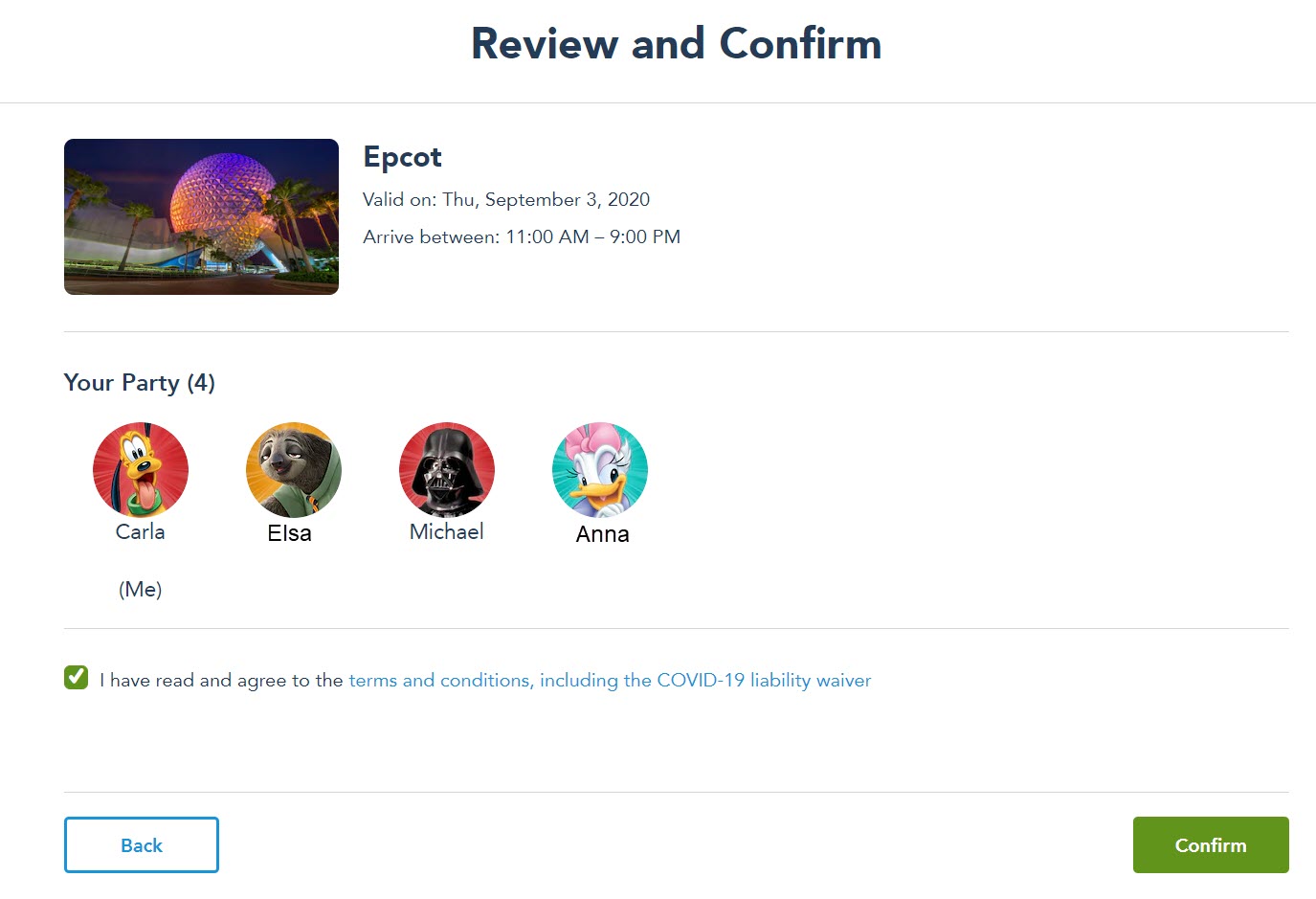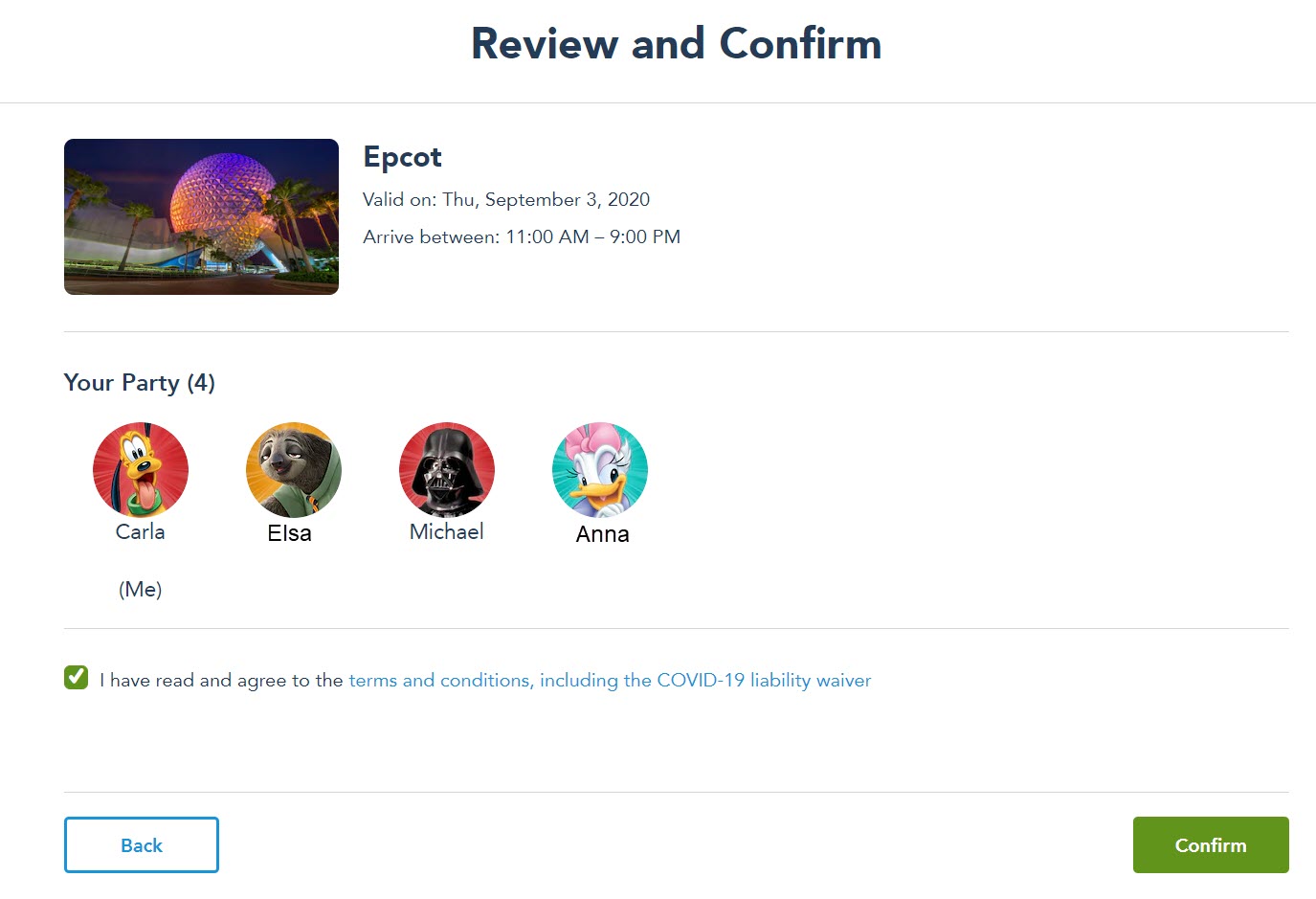 Once you click the box, you can click the confirm button, and you're done!  Pretty simple, assuming you can get into the system.




But what about the IT glitches?
So as of this writing, we have only been able to book reservations for three different days.  This is despite us having resort reservations for two separate trips that cover about 13 days.  We don't need tickets because of our annual passes, but that appears to be the problem.
The system does not appear to recognize our resort reservations, despite them being correctly linked in My Disney Experience.  Did we mention Disney IT is suspect?


Because of that, it is limiting the days we can make our Disney Park Pass Reservations.  When I went to make the fourth reservation, I was greeted by the below screen.  Definitely not ideal.  Carla did lots of reading through message boards, and this seems to be a common occurrence.  We've tried to call Disney World to see if they can help, but all phone numbers we have access to won't even ring.  We only get a busy signal.
So that's a bummer.  There is no resolution at this point, but some people who have gotten through to Disney World said they are aware of the issue and working on it.  It isn't clear when it will be resolved.
As best we can tell, this appears to be an issue only impacting Annual Passholders.  Those with regular park tickets, linked to their resort stay seem to have no problems making reservations.  At least not in the quantities that annual passholders are.
We also experienced selecting a date for park reservations and the systems showing all parks without availability.  It's another flaw in the system.  We'd say exit the system and try again later if you experience this issue.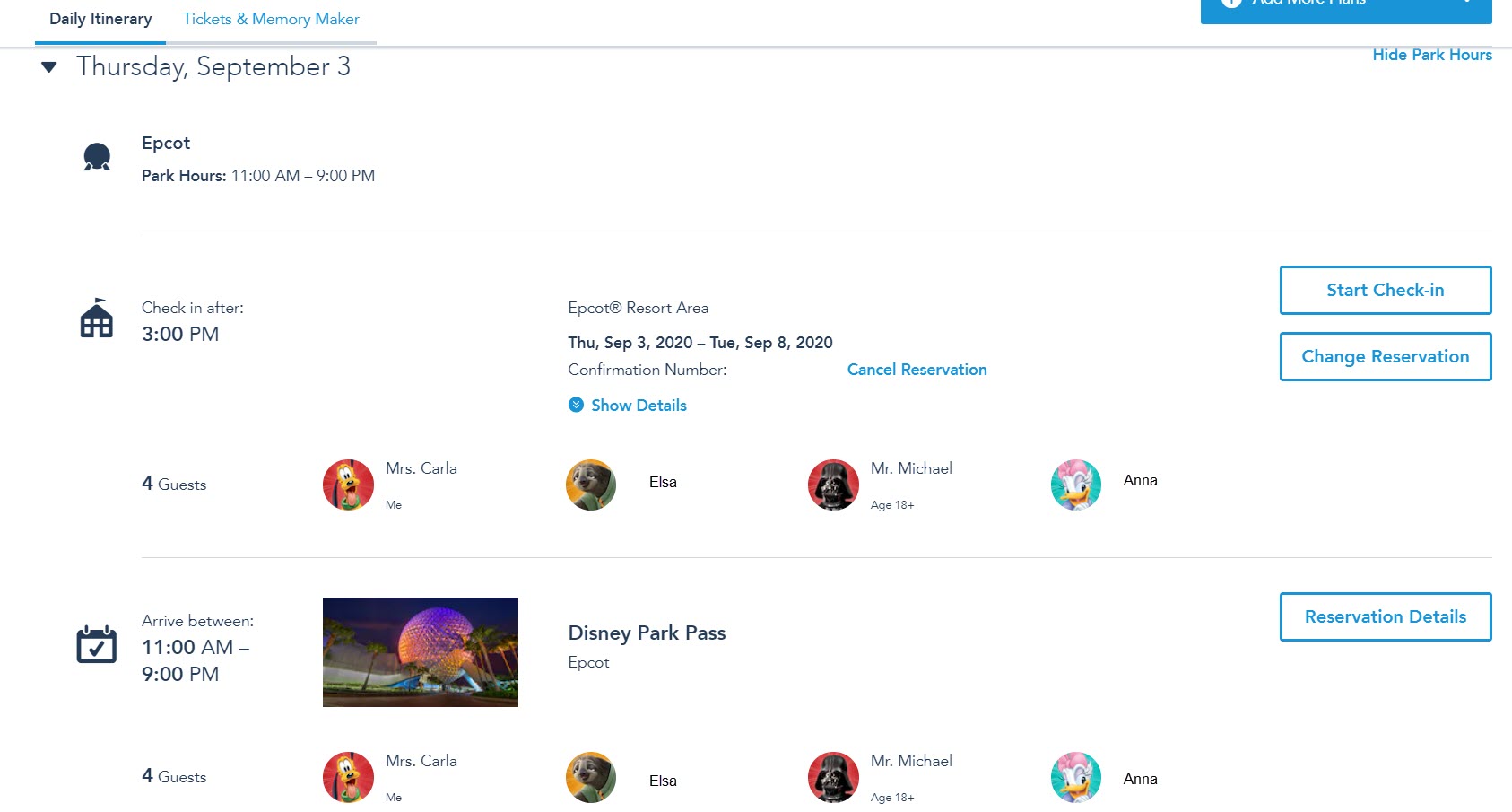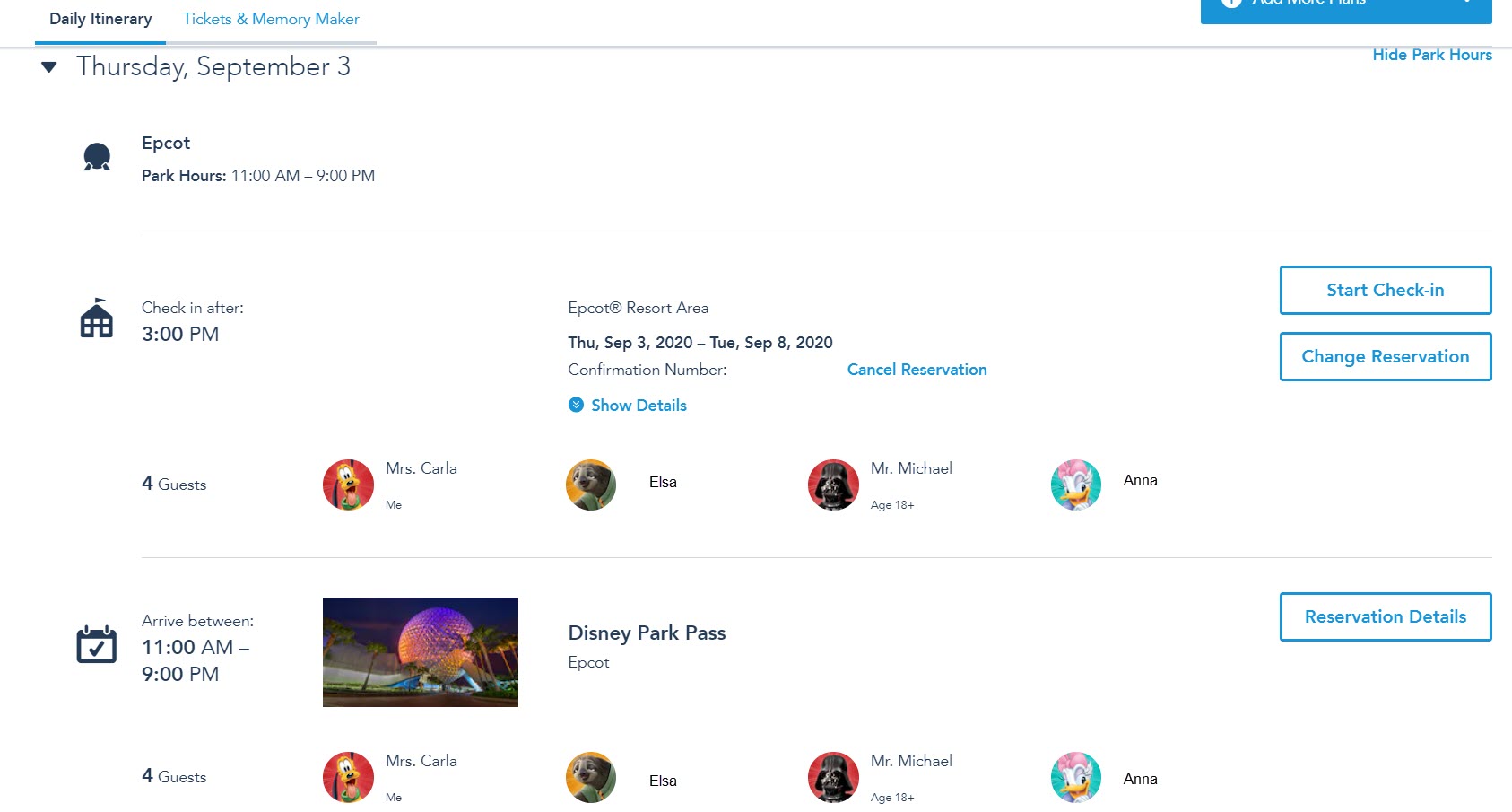 Tips to Help Make Your Disney Park Pass Reservations
Here are a few things we found that helped the process of making a Disney World Park Pass Reservation.  It won't fix some of the issues but will help you navigate your way around some of them.
First, don't just go to DisneyWorld.com and start your reservations there.  Head directly to the Disney World Park Pass Reservation System page.  This will get you past the pink castle.
Next, make sure all your tickets and reservations are linked before you start the process.
We do suggest you go into the plans and tickets section of the Disney World website to make sure you can see your Disney Park Pass System reservations.  It is also probably worth taking a screenshot of your reservations once they are made, just in case the system blows up.
This won't help on the front end, but Disney has been known not to show reservations or have them disappear from time to time.  Document the fact that you made your Park Pass Reservation for Disney World!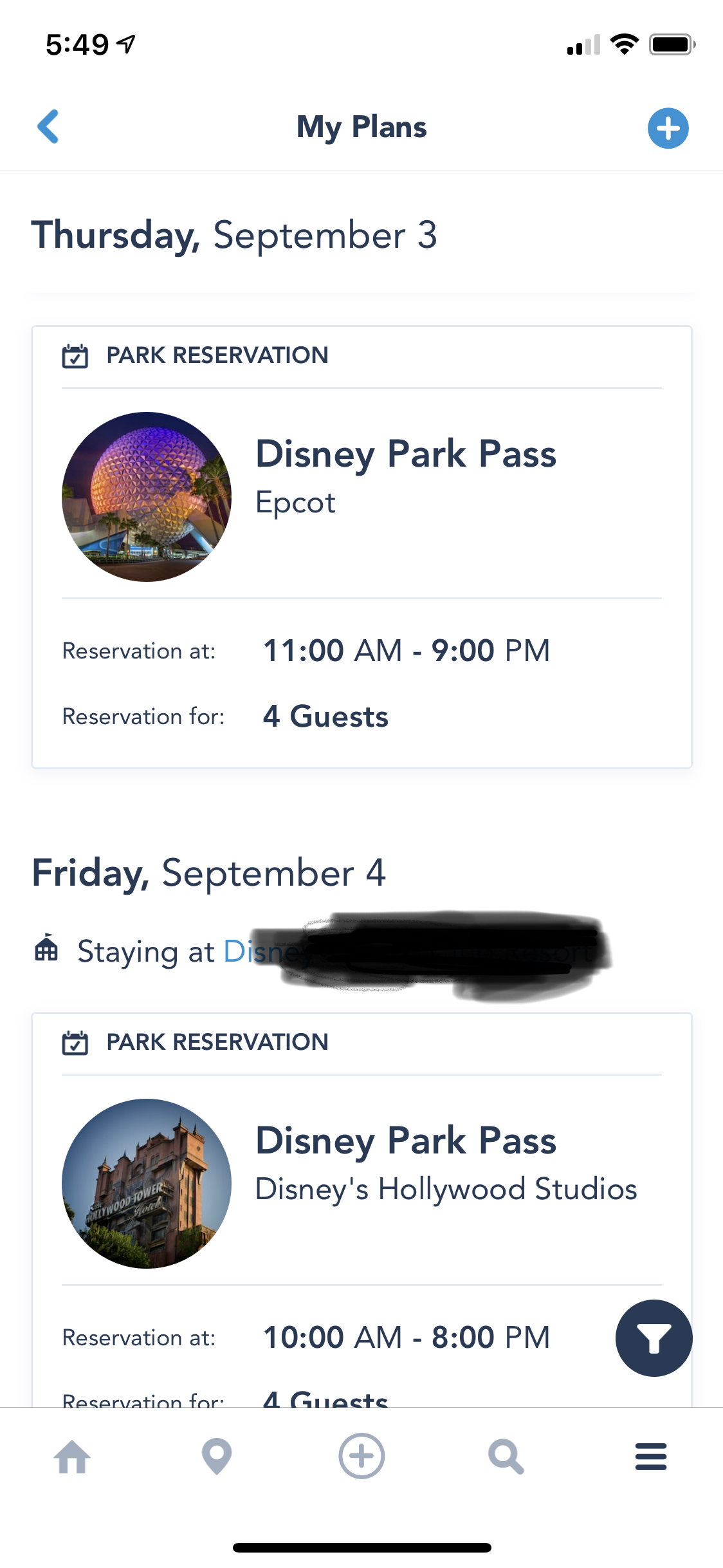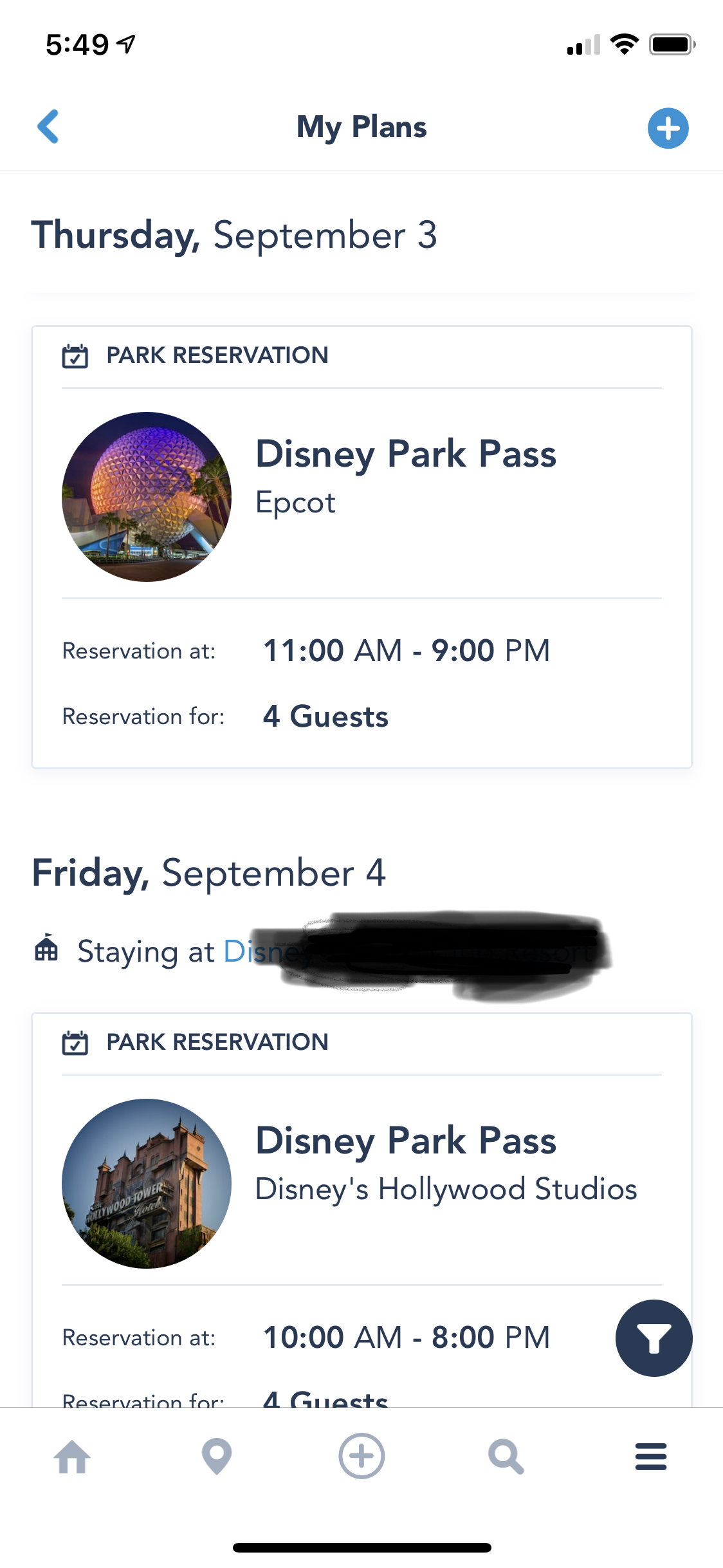 Carla did check, and you can see your park pass reservations in the My Disney Experience app, so if taking screenshots of your pc web browser is not your idea of easy, you can just take screenshots of the app on your phone.  This will also keep the images handy when you are at the park if something goes wrong.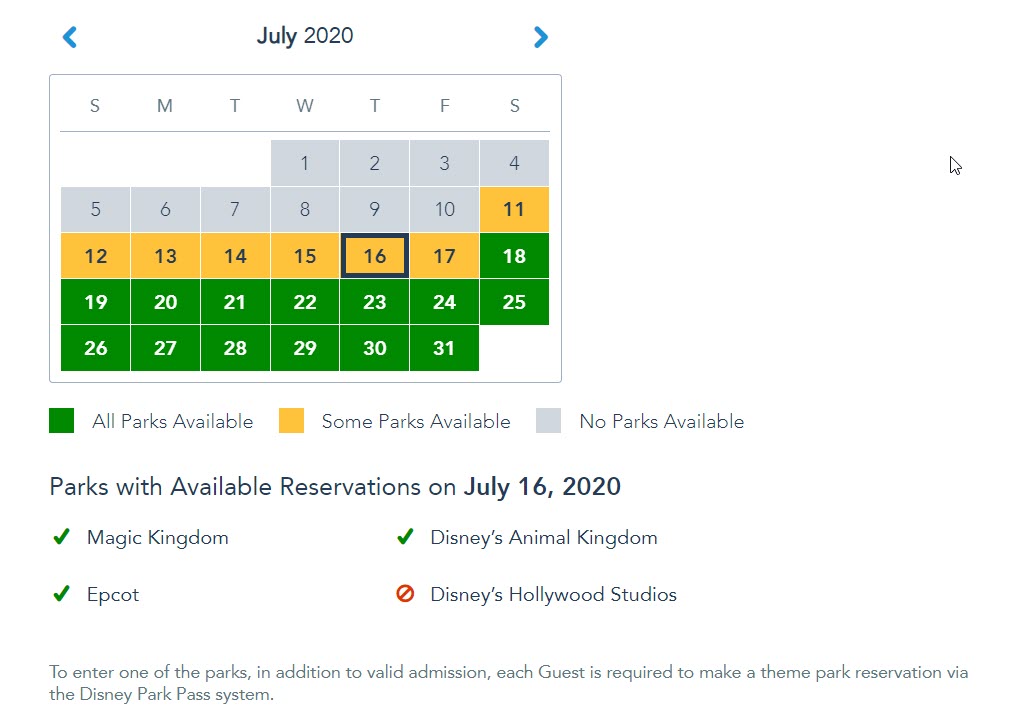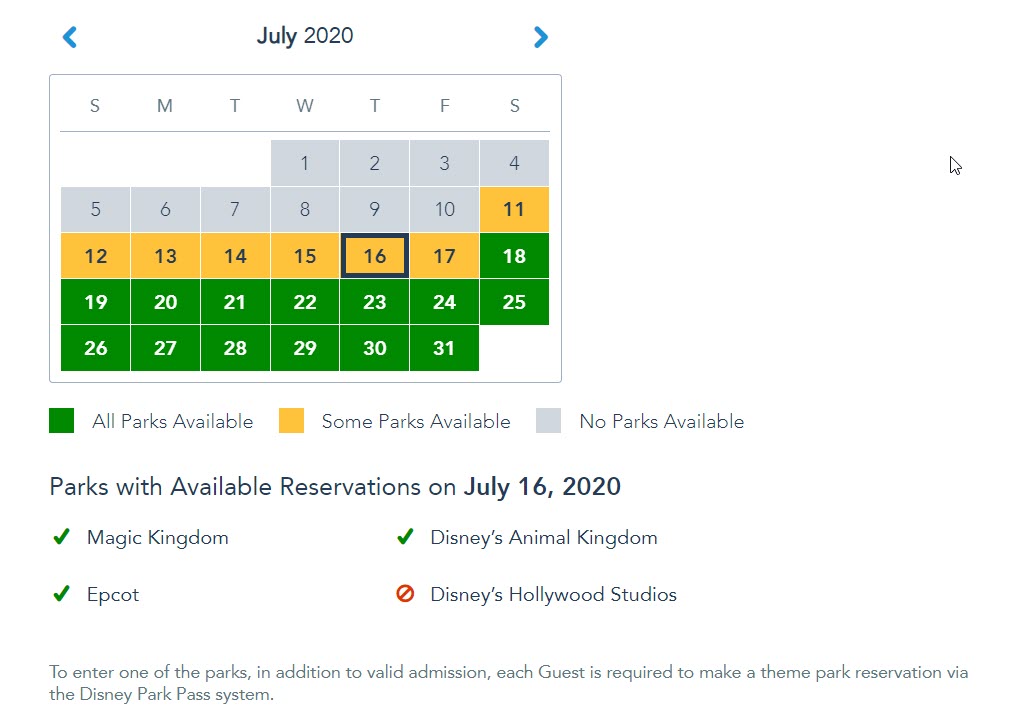 Lastly, when planning your dates, you can check Disney Park Pass reservation availability via the calendar that Disney World set up.
Wrapping up our Guide to the Disney Park Pass System
With that, we will wrap up our Guide to the Disney Park Pass System.  There are definitely some glitches in it, but as web traffic subsides, we think the process will get easier.  We're still trying to make some reservations, so as the system changes and gets updated, we will update this post.