h, yes, we get and see this question often.  "When is the best time of year to visit Disney World?"  The agonizing decision of when to go and when it best.  It shows up in various shapes and forms, but it is still fundamentally the same question.  Some of the variations we see are things like:
When should I go to Disney World?
When is it cheapest to go to Disney World?
What's our favorite time to go to Disney World?
When are the crowds the lightest at Disney World?
When is the weather the best at Disney World?
We know that the reality is, there is no one size fits all answer for people.  That means the best time to go to Disney World is different for everyone.  Many websites only talk in terms of crowd levels, which is a consideration, but not the only one.  Depending on your circumstance, it likely is one of the least important ones.  Below we'll give you some things to consider when trying to determine the best times to go.
Within these considerations, you will need to decide what is your biggest priority.  Much like our planning three-legged stool (link to article), it all has to be balanced to determine your best time of year to visit Disney World.  It is very difficult to balance every need for every trip, so be mindful of them when you start thinking about your trip plans.
What's Your Goal for Your Disney World Trip?
Before you look at any specific dates, you need to be clear about what the goal is for your trip.  Only you can answer this question.  It's critically important because it will start to frame up the parameters of the rest of your thinking.  You may be saying, I want a summer vacation for my family.  Or maybe you want to experience Disney World at Christmas time to live in the world you see on TV every year.  In these instances, the parameters start to scale down the number of weeks you have to consider for your Disney World trip.
Others goals could be to ride as many rides as possible or go to Disney World when crowds are lowest.  Maybe your trip is meant to be a culinary experience, so going during the Food and Wine festival at Epcot is paramount.  Again, this only happens for about 3 months of the year, so that helps pare down the calendar for you.
These goals don't have to be mutually exclusive either.  You may be looking for a summer vacation for your family but want to do it on a shoe string budget.  Your available weeks to make the trip are defined, but then you need to find the time period with the lowest resort costs.  You can have these goals stack, so to speak.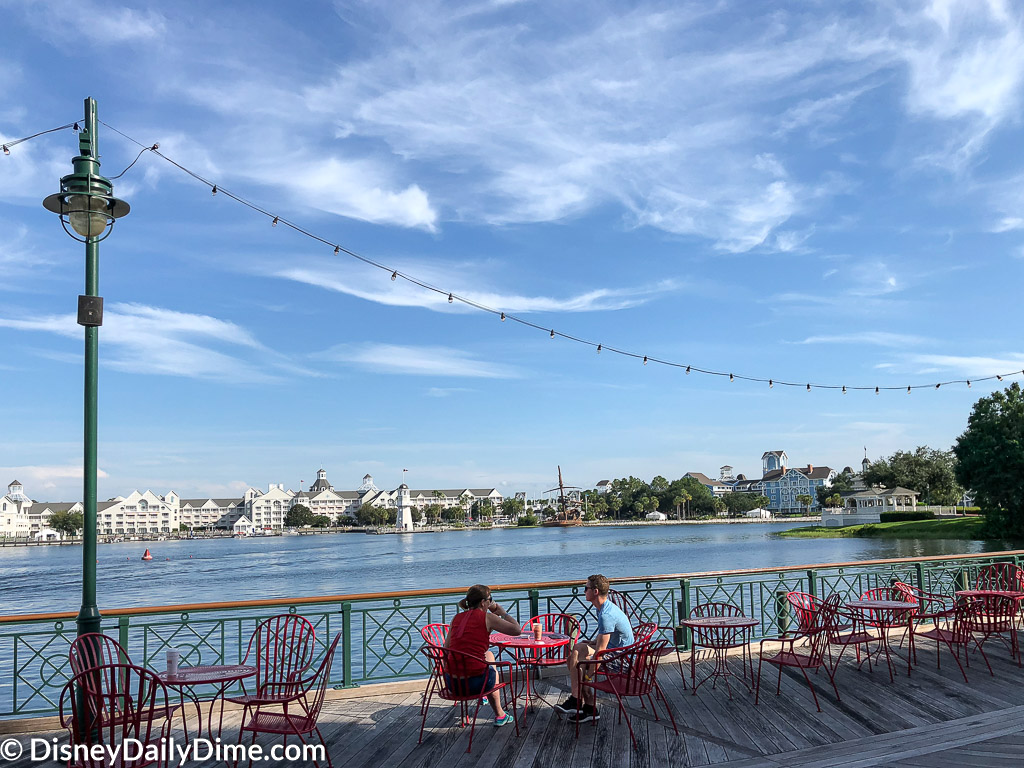 Whatever your primary purpose of your trip is, make sure you are clear about it.  If you aren't clear, you could drive yourself mad trying to figure out the best time of year to visit Disney World.
Factor in Family (including your Kid's) Time Constraints
As parents of two little girls this always seems to be one of the hardest things to balance.  Once you start to frame things up, you need to make sure you know of non-trip related time constraints.  For us, that can look like the litany of camps we have Anna and Elsa in during the summer.  Yeah, resorts may be cheaper in early June, but what if it conflicts with those camps that your kids have just been begging to do all year?  Or maybe they have a dance recital they have been practicing all year for?  Or what about the family reunion that is coming up?  Make sure you take all those activities and events into account before you start booking things.
School
If avoiding crowds is paramount to you and your family, going off peak may be of utmost importance.  If you have school aged children, you may consider pulling them out of school.  They could miss school for a few days or up to maybe a full week is appropriate.  Only you know your situation and what is right for your family.
Fitness, Age and the Heat
As you can see in our next section on Disney World weather, it can be quite warm and humid in the heat of the summer in Florida.  Because of this, make sure you take into consideration the health and fitness of those in your group.  It may alter how you think of the best time of year to visit Disney World.  As adults who have our parents travel with us, we have seen how the heat has upped its toll on our parents as they have gotten older.
What was once a leisurely day in the parks for them, has in recent years become a more taxing effort in the heat.  In some cases, resulting in them skipping half or full days in the parks with their grandkids, just so they could recover.  You can combat this to some degree by just taking it slower during your trip or using things like scooters to help people get around.  If you are concerned about it enough, you may want to consider going during the fall and spring, when it's not as hot.
Cost
We'll talk about costs in more detail in a few sections, but this is a consideration you will no doubt have in determining the best time of year to visit Disney World.  For illustrative purposes, we have included a graphic below on average weekly prices for Disney World standard room resorts.  It's a cross section of all resorts with what they define as standard and what you can see is where the increases in resort costs show.  Usually around holidays or events.  If cost matters you'll want to analyze this more closely.  We'll get into more detail on that here in a little bit.
Closing it Out
Like we said in the beginning of this section, there is no right answer as to what the best time of year to visit Disney World.  Each individuals circumstance is different and that will lead to different choices about the best time of year to visit Disney World.  Be clear on what you want to get out of your trip and let it guide you in your decision-making process.  The best time to visit Disney World is when you find the best balance among all the things you are trying to accomplish.  Do that and you will have a great time knowing why you chose to be there at that time and not questioning your decision every time some little thing pops up while you are in a park.